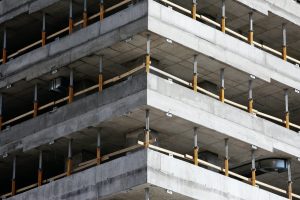 Suppose you suffered an injury in a construction accident. In that case, you can likely still recover compensation for medical bills and lost wages without needing a lawsuit as long as you performed your job when the accident occurred. Construction sites are inherently dangerous for laborers and passersby, and if you are at fault for an accident, you would likely have no reason to file a lawsuit. However, you could contact a personal injury attorney with experience in construction accident cases to understand the legal options available better.
Who Could be Liable for a Construction Accident?
Before labeling yourself as the at-fault person in a construction accident case, consider all the potentially liable parties. Under certain circumstances, multiple parties could be responsible for a single accident. Some possible at-fault parties include:
The construction company or site owner. In general, there are many conditions under which the construction company could be liable for an accident. If you can prove the company was negligent in enforcing safety standards, you could file a lawsuit against them. The same is true for the site owner, depending on their power over what goes on at the construction site.
A contractor or subcontractor working at the site. General contractors and subcontractors are responsible for ensuring employees maintain safety standards on the construction site. If an accident occurs on the site, the contractor could be liable for their employee's actions.
Engineers or other professionals working on the project. Engineers and architects are responsible for following safety standards during project design. Neglecting those standards could result in you doing an inherently dangerous job, making them accountable for an accident even when you are technically at fault.
Equipment manufacturers. Did your accident involve a piece of equipment or machinery that malfunctioned while you used it? In that case, you would not be liable for the accident. However, the company that manufactured the equipment would be responsible. If you suffered any losses as a result of the accident, you could sue the manufacturer in a product liability case. However, these cases are often too challenging without the help of an experienced lawyer.
The critical thing to note is that you may not be at fault, even when it is seemingly you who caused the accident. For that reason, it is likely in your best interest to discuss the details of your case with a construction accident lawyer to determine whether or not you are at fault and who is liable for damages.
What Does a Construction Accident Lawyer Do?
Construction accident lawyers handle cases involving personal injuries resulting from a construction site accident. They are trained in identifying potentially negligent parties and ensuring you have access to all possible compensation for your losses if you suffer an injury on a construction site. In addition, they can help you file a successful workers' compensation claim and get all the available benefits, even if you were the at-fault party. Some reasons to hire a construction accident lawyer include the following:
They fight the big insurance companies that try to deny a valid insurance claim.
They can help you get a larger settlement by investigating your accident and finding evidence of damages.
They know where to look for recoverable damages and can identify an at-fault party in your case.
They will advise you throughout the legal process to ensure you do not settle for less than your claim's worth.
They will help you file a lawsuit if necessary.
The best way to find out what a construction accident lawyer can do for your specific case is to schedule a free case evaluation so you can discuss the details of your accident and the role you played in it.
How Does Workers' Compensation Work?
Workers' compensation insurance is a requirement for any contractor or subcontractor. Every state has a legal requirement for employers to carry workers' comp to protect the employer and the employee in the event of an accident. If you suffered an injury while working on a construction site, you could recover compensation even if you are at fault for the accident. Workers' compensation insurance removes the question of liability, protecting you if you are responsible for the accident and protecting the employer if they are responsible. As long as you file your claim quickly, you should be able to recover compensation with little or no issue. However, not all workers' comp claims go over smoothly.
When You May Need a Lawyer for a Workers' Comp Claim
Complexities can arise while filing for workers' comp. Thankfully, a construction accident lawyer also has experience with workers' comp claims and can help. Some examples of when you should speak with an attorney include:
A third party was involved in the accident. For example, suppose someone other than your employer or co-worker played a role in the accident. In that case, you should speak with an attorney about how that could affect liability and your opportunity to file a civil lawsuit outside the workers' comp claim.
Your employer refuses to pay your claim or denies it. Unfortunately, many employees do not realize they have the right to appeal a denied claim, and insurance companies and employers often take advantage of that. So even if you are at fault, you should still be able to recover compensation.
You face retaliation in the workplace for filing a workers' comp claim. If you notice your employer bypassing you for promotions, cutting hours, or reducing your pay after you file a workers' comp claim, you should speak with an attorney.
Your settlement is insufficient. Not all workers' comp payouts are enough to cover your losses, and working with a lawyer will better your chances of getting a payment to cover your losses adequately.
Your accident resulted in injuries that prevent you from returning to your previous job or prevent you from working at all. Cases under these circumstances can result in significant losses for insurance companies. As a result, insurers often try to undermine your claim or lessen their obligation. An attorney can protect you from those violations of your rights.
To protect your right to compensation, take every precaution after a construction accident. First, report the incident and your injuries to your supervisor and document everything. Take photographs of your injuries and the scene of the accident. See a doctor immediately to get the necessary care and solidify evidence that you sustained the injury on the job. Finally, avoid waiting too long to file a claim and talk to an attorney about any questions you have before you take action.
Should You Contact a Construction Injury Accident Lawyer?
Victims of construction accidents are often not fully aware of their rights to compensation, including the benefits available through workers' comp. At Cellino Law, we allow you to discuss your case free from concerns about how you will pay for your consultation. During your risk-free case evaluation, we will discuss the laws that protect you from liability and what you can do to ensure you get the compensation you need while you heal from a construction site injury. To learn more about the laws that protect you, even when you are at fault, contact Cellino Law for your free consultation. Our phone lines are open for your convenience at all hours, day and night. Call us today at (800) 555-5555.
Thank you for your help in settling the case of my father's accident. I could always count on you to answer my questions honestly and in terms I could understand. If all lawyers at Cellino Law are like you, I understand why they are an A-1 law firm.

Bedner

We'd like to thank you for all the assistance and time you spent on our case. Your professionalism and honesty will always be appreciated. The staff was always courteous and we were always impressed with your accountability. Your passion and dedication will never be forgotten, nor will you.

Sarah

I am so grateful for your expertise, patience, and perseverance which resulted with such a successful settlement regarding my car accident. I also want to let you know how impressed I was with you and your firm and I won't hesitate to recommend you to anyone who needs assistance from an accident. I truly appreciated your care and professionalism. Thank you again for your kindness and support

Lisa

I am writing to let you know what an outstanding job George Gridelli did for me in my personal injury lawsuit. His professionalism and expertise were evident at our first metting and he and his paralegal Diane D'Andrea took care of me as if I was a friend and not merely a client. They both went above and beyond for me in so many ways that it would be too numerous to list and I am grateful to have had such an exemplary team represent me. When working with George and watching him in court he personified to me what a lawyer is supposed to be - an honest, extremely compentent man who helped guide me through the legal system. I could not have obtained better representation anywhere else at any price. To me that says a lot abut you and your firm's integrity. Thank you again for representing me and for having such stellar individuals working for you! I will continue to recommend your firm.

Carol

Joe and I just wanted to send you this note thanking you for the professional way you handled our lawsuit. Your kindness was extremely appreciated in a very difficult time. When we found out the people that caused the accident had no insurance, we thought our chances of receiving any settlement was nonexistent. Once we met with you and released you were able to help us our minds were put at ease. Your aggressive manner of handling the case exceeded our expectations. Please feel free to use us as a reference. Thank you so much and best wishes,

Danielle and Joe

I really appreciated your determination and efforts on handling my case. You have done an outstanding job, and I am very satisfied with the outcome of the settlement. Thank you so so much John.

Amparo