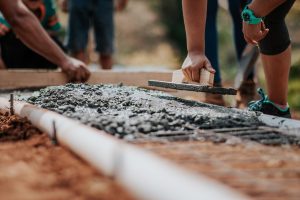 Accidents on a construction site can result in severe injuries, permanent disabilities and even fatalities. There are many reasons mishaps occur, including falls, electrocutions or getting caught between objects. Understanding who is liable in a construction accident can help you recover compensation for your injuries.
Construction Site Hazards
The construction industry experienced 174,100 workplace injuries in 2020. People visiting the site or passing by can also get hurt in these accidents. Work sites involve many moving parts, heavy machinery and unstable structures. Human error, manufacturing defects and lack of proper safety procedures can all lead to catastrophe.
Some common dangers of construction projects include the following:
Getting struck by objects
Sustaining injuries while working on scaffolding
Experiencing shocks or electrocutions
Getting burned by chemicals, welding or hot surfaces
Breathing or touching toxic materials
Losing hearing due to excessive noise
Factors Affecting Liability
Construction projects involve many aspects that can contribute to mishaps and damages. The details of an accident help identify who is at fault. Some elements to investigate include the safety measures in place, the equipment involved, the person in charge of the site and whether the injured party is a worker, passerby or bystander. An experienced attorney can help assess the contributing factors to discover the cause and determine if there was negligence.
Liable Parties in Construction Accidents
Building projects involve many people. Project managers, contractors, construction workers, engineers, and equipment and machinery manufacturers play a role in the process. Because of this, finding who is at fault can be challenging.
Collecting evidence, documenting details and talking to witnesses can help you discover the liable parties in your case. A construction accident lawyer has the knowledge to assist with this process to ensure that the responsible people or entities compensate you for your injuries.
Property Owners
People who own properties in New York have a legal duty to maintain their buildings and premises to ensure safe conditions. They must do so at all times, including when construction or renovations occur on the land or structure.
Depending on the unique circumstances, New York laws may hold property owners liable, even if they do not directly cause the incident. When owners invite people onto a site to view construction in progress, they can be liable when guests sustain injuries. They may also be responsible if they fail to post signs warning of safety hazards or do not take reasonable care to secure the work area.
Legal claims against property owners are not subject to the same limitations as workers' compensation cases. You can seek monetary compensation for your injury-related expenses, lost wages, trauma, pain, and suffering if the owner is negligent or otherwise at fault.
General Contractors
The project's contractor is also responsible for keeping the work site safe for workers, passersby and visitors. General contractors are typically accountable for the work of the subcontractors and employees. They may be liable for accidents if they:
Hire subcontractors with previous safety violations
Fail to check subcontractor backgrounds
Employ people who lack adequate training
If the safety issue that led to your accident is similar to a subcontractor's prior mistakes, the general contractor may be legally responsible for resulting damages and injuries. Sometimes, the subcontractors, workers or building managers may also be at fault.
Contractors must also ensure that everyone on site follows mandatory safety rules and regulations. The contractor is likely liable if a person or worker on site suffers injuries due to unsafe conditions or procedures. Additionally, general contractors hold some responsibilities that they cannot legally delegate. If they have someone else carry out these tasks, the law considers it negligence.
Equipment Manufacturers
The companies that produce the machinery and power tools used for construction can also be liable when disasters occur. If equipment malfunctions because of defects, it can result in dangerous accidents and injuries. You can file a claim against the manufacturer to recover compensation for your medical costs and other related expenses.
People can sustain injuries from flawed scaffolding, machines, tools, ladders and safety gear. The laws in New York hold suppliers and manufacturers liable for equipment defects. Strict liability rules mean that you only need to prove that the product was defective. You do not need to show other negligence. Manufacturing companies may be liable for negligence and warranty violations as well.
Architects and Site Designers
Design professionals involved in a building project's planning may be liable when accidents happen. If their work does not meet professional standards, they can be at fault for injuries resulting from mistakes or oversights. This type of third-party fault depends on several factors, such as:
The contract between the designer and the construction company
The extent of the professional's involvement in the project
The unique circumstances of the accident
Architects originate the entire building plan. They have a legal responsibility to ensure the blueprints meet building codes. They must also inspect and oversee structures in progress to guarantee compliance with building ordinances and the blueprint specifications. Failure to follow these actions could result in a negligence claim.
Engineers ensure that a building project is safe and complies with relevant safety codes. They must take reasonable action to secure sites, perform routine inspections and assess the construction materials. When they do not carry out these tasks, they may be at fault for accidents and injuries.
Land surveyors can be liable if they do not correctly identify potential land concerns, measure boundary lines, or accurately map structure locations. Land surveys are negligent if they do not comply with local architectural or zoning laws.
Contributory Negligence
In some cases, several parties are responsible for accident damages. If your injuries directly result from different types of negligent acts, an attorney can help identify each party's liability percentage. If you prove your case, the parties are responsible for their compensation portions.
Compensation for Damages
If you suffer injuries in a construction accident, your medical bills can start piling up quickly. Whether your bodily damages are minor or severe, you likely have some missed days of work and require medical care. Workers' compensation benefits have limits regarding damage recovery. However, workers and non-workers hurt in a building project accident have the legal right to seek compensation for various other damages, including:
Medical expenses
Loss of work or other opportunities
Pain and suffering
Emotional trauma
Physical therapy or rehabilitation
Disfigurements
Loss of enjoyment of life
Workers' Comp Limits
As a construction worker, your priority following a site disaster is filing a workers' compensation claim with your employer. However, workers' comp does not always cover all the related expenses, especially if your injuries are severe. Determining if other parties are at fault is crucial so you can pursue recovery for the full extent of your financial losses. A knowledgeable lawyer can assist you with identifying the at-fault party and pursuing a claim for all of your damages, not just the coverages provided by workers' comp policies.
Elements That Establish Liability
Seeking compensation for your injuries requires proving liability in your case. When filing your claim, you must explain how you became injured and identify how the party's negligence caused your harm. You must show that the negligent person or entity owed you a legal duty of care and that they breached that duty.
Obtain Legal Help
If you have injuries from a construction accident, the Cellino Law team can help you identify who is liable and get compensation. Connect with us online or at 800-555-5555 today to learn how we can support you.
We'd like to thank you for all the assistance and time you spent on our case. Your professionalism and honesty will always be appreciated. The staff was always courteous and we were always impressed with your accountability. Your passion and dedication will never be forgotten, nor will you.

Sarah

My wife and I would like to take this opportunity to thank you for a fantastic job as our attorney. We could not have been more pleased with the work you and your team has done on this case. This past four years or so has been such a roller coaster for our family. We are very pleased and grateful with the result. We have made a good choice by choosing you. Thank you.

Dave

This is to express our gratitude to you and your team in helping us and Stephanie navigate through the legal process following her car accident. We are very satisfied with the outcome and grateful for your hard work and attention to details. We fell confident that with this compensation, Stephanie will be able to move forward with her studies and her life with the ability to care for some of her health needs resulting from the injuries sustained following her car accident. Thank you very much and may God continue to bless your efforts.

Jose & Rose

I really appreciated your determination and efforts on handling my case. You have done an outstanding job, and I am very satisfied with the outcome of the settlement. Thank you so so much John.

Amparo

I just want to let you know that I did receive my settlement check. More importantly, I want to thank you again for all you did for both me and my family. I could not be more pleased with my experience at Cellino Law. From the moment I first spoke with you I felt comfortable - you took a sincere interest in my case, clearly explained the process and effected a quick settlement. From this day forward, when someone asks if I can recommend a good lawyer I will, without hesitation, say "Cellino Law". Thanks again.

Walter

I want to thank your law firm for settling my lawsuit where others failed. You treated me with the utmost respect and care, because of your law firm the dream of owning my own home finally came true. For the first time in a long time, we're living out our dream home. Thank you a million times over. Thank you for making my dream come true.

Marcy