Protecting Our Elderly: Slip and Fall Accidents in Nursing Homes
August 25, 2023
Placing your elderly loved one in a nursing home can be an emotionally fraught and financially difficult decision. Understandably, you want to know they will be taken care of by the nursing home staff. If the staff fail to protect your loved one, they can sustain life-threatening injuries from slip and fall accidents.
One of the most common ways that nursing home residents are injured is in a slip and fall accident. This can mean permanent impairment of mobility, chronic pain, expensive medical bills, and even fatal complications for your loved one. You may be considering filing a claim.
At Cellino Law, our team can help you determine if you have a case for compensation in a nursing home slip and fall accident lawsuit. To schedule a free case evaluation with one of our trusted personal injury lawyers, call us at (800) 555-5555 or reach out through our online form.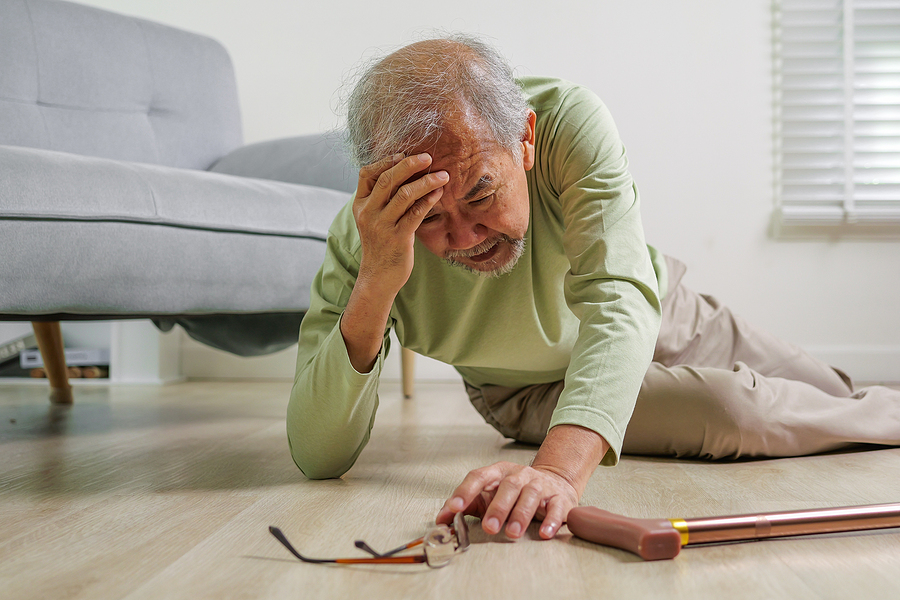 Common Causes of Slip and Fall Accidents in New York Nursing Homes
Slip and fall accidents are often attributed to an inability to gain traction after losing balance. There are several ways this can happen in a nursing home, but prevention is possible by clearly marking changes in elevation, providing stabilizing handholds, and keeping floors dry and clear.
Some of the most common causes of slip and fall accidents in New York nursing homes include:
Unmarked steps or ramps
Missing shower stall bars
Icy, greasy, or wet floors
Lack of railings or broken railings
No supervision
Lack of mobility aid
Loose carpet
Transitions between different flooring types
Overturned rugs
Clutter on the floor
Excessively bright lighting that causes a glare
Cords in walkways
Inadequate lighting
While these causes of slip and fall accident injuries are not exclusive to nursing homes, they do present a greater threat in that environment. Residents may lack the physical or mental capacity to identify and evade potential tripping hazards, causing them to lose their balance and fall down.
Nursing homes are responsible for anticipating foreseeable dangers like these hazards in order to protect their elderly residents from injury. When choosing or switching to a new nursing home facility, you should consider whether or not the property is generally clear of slip and fall risks.
Elderly Residents Are More Prone to Severe Slip and Fall Injuries
Nursing home residents may struggle with balance and coordination due to age, medication side effects, vision issues, or previous injuries, making them greater fall risks. Nursing home staff should make reasonable efforts to reduce the likelihood of a serious slip and fall accident.
When an elderly person falls, they can break bones, cut themselves on nearby sharp edges, bruise soft tissue, or sustain a head injury. The CDC reports that at least 3 million older people are treated for fall-related injuries in emergency rooms each year, highlighting the elevated risk.
Unfortunately, for elderly people, recovering from slip and fall accident injuries is often much longer, and treatment may be less effective. This can irreparably restrict their mobility, result in cognitive impairments, inflict pain, and negatively impact their quality of life.
When Does an Accident Become Nursing Home Negligence?
When you entrust your elderly loved one to the care of a nursing home, they take on certain legal responsibilities. Chief among them is a duty of care to reduce your loved one's risk of injury or fatality. This includes taking preventative steps to avoid serious slip and fall accidents.
Your ability to recover compensation for damages rests on proving that the nursing home was negligent in its duty of care to your loved one. This may look like failing to clean up a spill in a timely manner or not supervising a resident who has been identified as a fall risk in the shower.
If you have sufficient evidence to demonstrate that they were negligent, you must be able to show that their negligence caused your loved one's injuries. Finally, the slip and fall injury must have resulted in damages, such as medical bills, pain and suffering, or loss of quality of life.
Choose Cellino Law to Negotiate Your New York Nursing Home Negligence Claim
Nursing home negligence cases can be difficult to prove. Elderly people often struggle with their memory, which can render a first-person account or an eyewitness testimony unreliable. The nursing home may also try to excuse the slip and fall accident as a normal risk of aging.
To hold a negligent nursing home accountable and recover compensation, you need a personal injury attorney with experience negotiating these claims. At Cellino Law, we are dedicated investigators who will leverage evidence to meet the burden of proof for your claim.
For over 65 years, clients have trusted our skilled slip and fall accident attorneys to secure fair settlements, and we have delivered. Our record of great results speaks to our ability to carefully document damages, establish liability, communicate persuasively, and maximize compensation.
Contact Cellino Law About Your New York Nursing Home Slip and Fall Lawsuit Today
The New York slip and fall accident attorneys of Cellino Law will relentlessly seek the fair compensation you deserve for your damages in a nursing home lawsuit. Our team of experts can provide access to resources, support, and insight into the requirements to file a claim.
We understand this is likely a stressful time for your family, and we want to offer the benefit of our legal experience to secure a settlement that covers damages like medical bills, pain and suffering, and emotional distress. Your loved one deserves the best personal injury lawyers New York has to offer, and Cellino Law has earned that title with every family we help.
If your elderly loved one has been harmed in a slip and fall accident due to the negligence of their nursing home, our team of experienced advocates can help recover compensation. To schedule a free case evaluation, call us at (800) 555-5555 or reach out through our online form.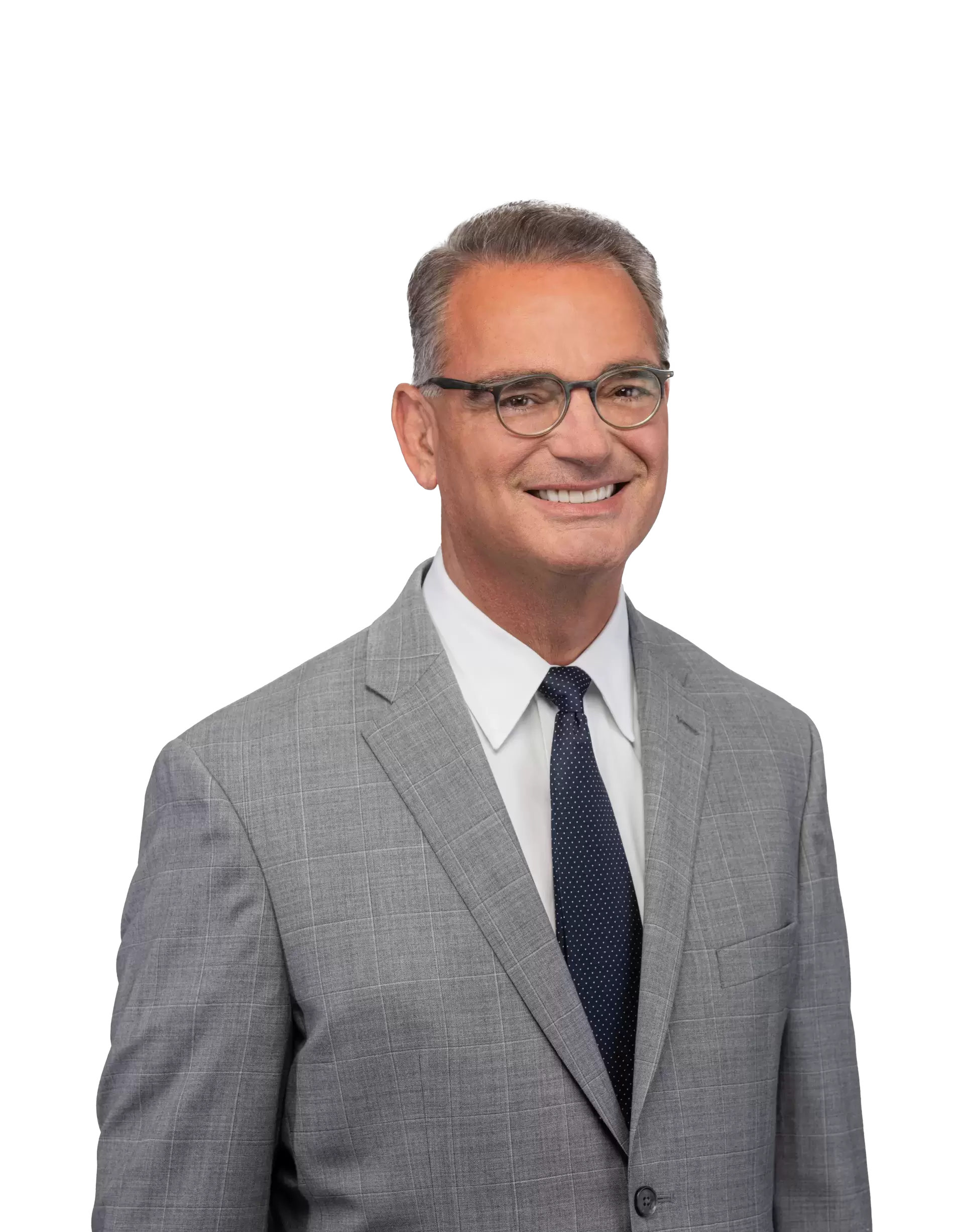 Content checked by the personal injury attorney Ross Cellino. As a family man and a trial attorney, I pride myself on winning cases and serving the community. With over 35 years of experience, I understand the function of a jury, how juries arrive at conclusions, and the role that the jury plays in administering justice. I know how to win cases. You can find us in Manhattan, Buffalo, Melville, Rochester, Brooklyn, The Bronx, Queens and other locations throughout New York.
I want to thank your law firm for settling my lawsuit where others failed. You treated me with the utmost respect and care, because of your law firm the dream of owning my own home finally came true. For the first time in a long time, we're living out our dream home. Thank you a million times over. Thank you for making my dream come true.

Marcy

I really just wanted to say thank you so much for taking my case, answering all my questions, and mostly for being very patient with me. I feel that without you and Roza I would not have been able to get anything at all. I hope to never need a lawyer again, but if I do I will definitely want you both working for me. Again thank your for you hard work, time and patience.

Veola

We'd like to thank you for all the assistance and time you spent on our case. Your professionalism and honesty will always be appreciated. The staff was always courteous and we were always impressed with your accountability. Your passion and dedication will never be forgotten, nor will you.

Sarah

I just want to let you know that I did receive my settlement check. More importantly, I want to thank you again for all you did for both me and my family. I could not be more pleased with my experience at Cellino Law. From the moment I first spoke with you I felt comfortable - you took a sincere interest in my case, clearly explained the process and effected a quick settlement. From this day forward, when someone asks if I can recommend a good lawyer I will, without hesitation, say "Cellino Law". Thanks again.

Walter

I am so grateful for your expertise, patience, and perseverance which resulted with such a successful settlement regarding my car accident. I also want to let you know how impressed I was with you and your firm and I won't hesitate to recommend you to anyone who needs assistance from an accident. I truly appreciated your care and professionalism. Thank you again for your kindness and support

Lisa

I am writing this letter to say how much I appreciate your services pertaining to my case. Your injury attorney took a hands-on approach and left me fully informed at all times as to where my case was going as well as how much ground we had to cover; leaving the final decisions in my hands but making sure that I knew all of the risks involved in the choices. I have dealt with a few law firms in my life on various different cases and this is the first time that I never had to call and/or track down my lawyer… because of this, I have and will continue to recommend Cellino Law to my friends and associates.

Denise