What You Need to Do To Prove Slip and Fall Accidents
August 22, 2023
Slip and fall accidents – although fairly common – can happen when you least expect them and can leave you with serious injuries. Whether you slipped on a wet surface in a store or fell on an uneven surface, it's the property owner's duty to ensure that their property is free from known hazards.
Slip and fall injuries can prevent you from working and enjoying activities you love, and can leave you with crippling medical debt. If you've been hurt in a slip and fall accident, you may wonder what you need to do to prove your case to receive the maximum compensation for your injuries.
Proving Your Slip and Fall Case
In order to collect damages for a slip and fall (or trip and fall) accident, you need to prove that your injuries were caused by someone else. This means that your accident resulted from someone else acting negligently, like failing to fix a known unstable step or cleaning a spill on a grocery store floor.
Show A Dangerous Condition Existed
The first way to prove a slip and fall accident is to show the insurance company that a dangerous condition did, in fact, exist at the time of your accident. The proof of the condition will depend on its circumstances; oftentimes, photographs, surveillance footage, or prior written notice to the landowner can help establish the dangerous condition that existed.
However, it's important to remember that for the property owner to owe you a duty of care, the danger must have been one of which the owner was, or should have been, aware. For example, water accumulates on the floor of a store, and the owner fails to clean the slippery surface or put out appropriate signage warning of the hazard.
As a result, you slip on the wet floor and injure your tailbone. If the owner was aware of the danger (or reasonably should have been) and failed to prevent the accident by taking some precautionary measure, he or she could be liable for your injuries.
Prove The Property Owner Failed To Fix Said Dangerous Condition
To prove your injury was a result of a breach of the property owner's duty of care, you must show either that the property owner was alerted of said condition (he or she had "actual notice") or that the property owner should have been aware of the dangerous condition (he or she had "constructive notice"), and despite that prior notice, the property owner failed to remedy the condition.
You do not need to show that the property owner deliberately created a dangerous condition; it is within their duty of care to ensure that all known dangerous conditions are repaired in a timely manner.
For example, the handrail to your apartment complex's stairwell has been broken for over two months. You, amongst other tenants, have alerted your landlord of this, but no repairs have been made.
One morning on your way to work, you slip and reach for the handrail, but it is still broken. As a result, you fall and fracture your wrist. The landlord could be held liable for your injuries since he or she did not take reasonable action to ensure the safety hazard was repaired.
Show That Your Injuries Are Directly Related To Your Slip and Fall
After a slip and fall accident, it's important to visit a doctor or urgent care facility to have your injuries checked out. Even though you may not feel it is necessary, having a doctor's diagnosis of your injuries could help prove that your injuries were directly related to your slip and fall if you ultimately choose to file a personal injury claim.
If you choose not to seek medical attention for your injuries, or if you wait until several months after the accident, it may be difficult to prove that your fall caused your injuries, and the insurance company could deny your claim.
What Can Be Used As Evidence?
If you're filing a claim for damages against the at-fault party's homeowner's insurance, they may request evidence to prove your claim. This will likely include proof that the slip and fall occurred due to someone else's negligence. Below are a few examples of what can be used as evidence when filing a claim for a slip and fall accident.
Photos or Video Footage
Taking photos of the accident scene and your injuries after an accident provides the insurance company with a visual account of what may have transpired at the scene of the accident. Photos that show the accident scene, surrounding conditions, and your injuries can help to show negligence on behalf of the property owner.
Since many commercial and private properties have CCTV cameras recording the premises, you can request footage from the building owner to submit to the insurance company.
If you happen to have them, photographs or video of the scene or dangerous condition from before the accident could also depict the injury-causing condition.
Police Report or Incident Report
If you slip and fall on someone else's property, a police report will help establish your case's facts – although it is not a required document when filing a non-motor vehicle accident claim. The police report will provide an unbiased and objective view of what happened and will typically include information about the at-fault party, the scene, and any information from witnesses.
If your accident happened at a store or other commercial property, management at the said location should fill out an incident report, which essentially outlines the details of the incident. If store management does not offer to complete an incident report for your accident, requesting one may be in your best interest.
Witness Statements
If there were eyewitnesses at the accident scene, be sure to gather their full names and contact details if you can do so. The insurance company or your attorney (if you've chosen to seek legal representation) will likely contact any available witnesses to substantiate your claim.
When trying to prove negligence, a witness who can validate your claims can be an extremely valuable asset.
Medical Records And Bills
After being injured in a slip and fall accident, having recorded medical treatments can be crucial evidence when proving your injuries. Generally speaking, seeking medical treatment as soon as possible after the accident can help demonstrate to the insurance company that your injuries were a direct result of the slip and fall accident.
Continuing the treatment plan that your doctor has recommended to you – whether it be with a chiropractor, physical therapist, or other specialist – is just as important as the initial visit. Keeping track of your treatments and the associated bills can help to strengthen your case with the insurance company.
Seeking The Help Of An Attorney To Prove Your Claim
If you've been injured in a slip and fall accident and choose to file a personal injury claim for your injuries, you should consider obtaining legal representation. Slip and fall accident cases are not always cut and dry, and they can be tough to litigate on your own.
Working with an attorney with extensive experience working with slip and fall injury cases is important. A good personal injury attorney will be able to assist you in the following ways:
Providing sound legal advice
Collecting evidence and establishing negligence
Calculating damages
Filing paperwork to ensure insurance deadlines are met
Negotiating a fair settlement on your behalf, including supporting case law and prior verdicts awarded for similar incidents and injuries
Representing you if your claim goes to court
There is no risk in seeking legal representation since most personal injury attorneys work on what is called a "contingency basis," which means your attorney only gets paid if he or she wins your case or otherwise helps you obtain financial compensation.
How Cellino Law Can Help You
Sustaining injuries after a slip and fall accident can change your life. Our team of empathetic and experienced attorneys is ready to take on the insurance company so you can focus on treating your injuries. We specialize in personal injury and have decades of experience litigating slip and fall cases.
For a free case consultation with a legal team member, contact us at 800-555-5555.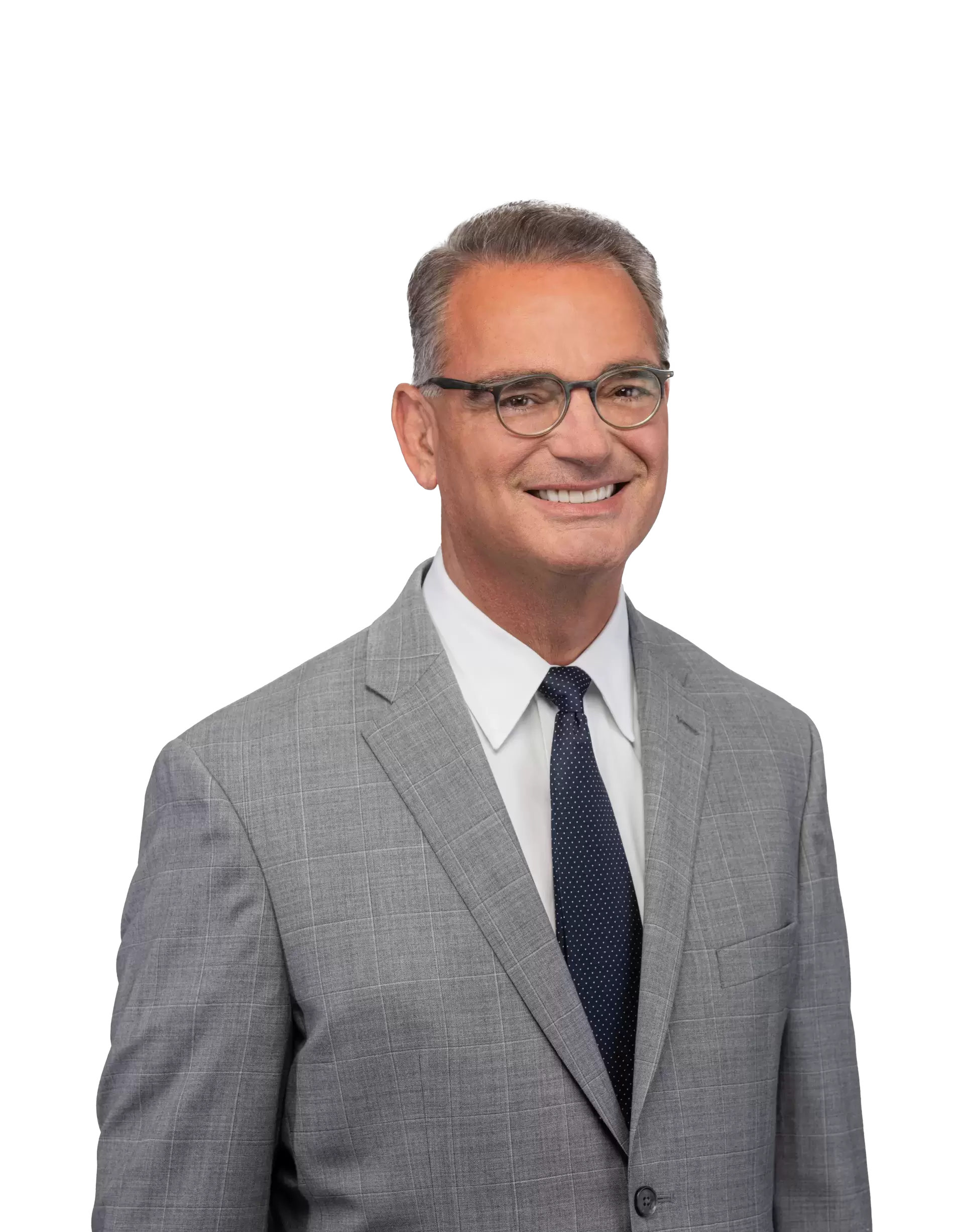 Content checked by the personal injury attorney Ross Cellino. As a family man and a trial attorney, I pride myself on winning cases and serving the community. With over 35 years of experience, I understand the function of a jury, how juries arrive at conclusions, and the role that the jury plays in administering justice. I know how to win cases. You can find us in Manhattan, Buffalo, Melville, Rochester, Brooklyn, The Bronx, Queens and other locations throughout New York.
I am writing to let you know what an outstanding job George Gridelli did for me in my personal injury lawsuit. His professionalism and expertise were evident at our first metting and he and his paralegal Diane D'Andrea took care of me as if I was a friend and not merely a client. They both went above and beyond for me in so many ways that it would be too numerous to list and I am grateful to have had such an exemplary team represent me. When working with George and watching him in court he personified to me what a lawyer is supposed to be - an honest, extremely compentent man who helped guide me through the legal system. I could not have obtained better representation anywhere else at any price. To me that says a lot abut you and your firm's integrity. Thank you again for representing me and for having such stellar individuals working for you! I will continue to recommend your firm.

Carol

I want to thank your law firm for settling my lawsuit where others failed. You treated me with the utmost respect and care, because of your law firm the dream of owning my own home finally came true. For the first time in a long time, we're living out our dream home. Thank you a million times over. Thank you for making my dream come true.

Marcy

Thank you for your time, effort, and hard work on my case. I appreciate your expertise and compassion. I never experienced what I went through and I would have been completely lost without you.

Martha

Mark Kochanowicz is from far the best attorney you can have. Mark treats you like a friend more than a client. He truly cares and go the extra mile for you and your case, contacts you to update you in regards to your case and keep you informed at all times. Mark represented me twice and settled my cases for way more than I expected. I highly recommend Mark Kochanowicz because he is just the best on what he does!!! Thank you Mark!!!!

Maria

Joe and I just wanted to send you this note thanking you for the professional way you handled our lawsuit. Your kindness was extremely appreciated in a very difficult time. When we found out the people that caused the accident had no insurance, we thought our chances of receiving any settlement was nonexistent. Once we met with you and released you were able to help us our minds were put at ease. Your aggressive manner of handling the case exceeded our expectations. Please feel free to use us as a reference. Thank you so much and best wishes,

Danielle and Joe

Cellino Law is an amazing firm with a great team. I worked with Greg Pajak and his assistant, Tracey Falconer. I cannot express enough how dedicated they are. The personal attention I received was excellent; they were always available to help with questions and concerns and put me at ease in the unknown territory I found myself in. I highly recommend them to anyone needing representation. A huge thank you to them for all they accomplished for me!

Liane