What To Do After A Slip and Fall Accident
March 22, 2022
Snowy, slushy, uneven and wet surfaces that accompany New York's ever-changing seasons are more than just a nuisance — they can also be the cause for serious slip and fall accidents.
If you've suffered a slip and fall accident on someone else's property, you may be thinking "what do I do next?" Here's what to do after a slip and fall accident occurs.
Steps to Take After A Slip and Fall Accident
First and foremost, tend to any serious injuries you have as a result of your accident. If possible, be sure to preserve any evidence that can help to build your case should you decide to pursue a case with a personal injury attorney. This includes:
Seek medical attention: Following any slip and fall, your health should be your number one priority. If you are injured, it's important to see a doctor to ensure your ailments are properly documented. Those medical records will be important pieces of evidence if you decide to hire a personal injury attorney.
Examine the cause of your fall: What caused your fall? Things like slippery floors, uneven sidewalks and misplaced objects are all common causes for slip and fall accidents. Try to determine the exact cause of your fall and report it to the proper authorities.
Take photos and document the scene: Photographs of the scene and any other objects/substances that caused the accident are important in establishing liability. If the property owner was aware, had control of, or was responsible for the circumstances surrounding your accident, you could be entitled to compensation.
Speak to witnesses: If there are any witnesses present, be sure to collect their name and contact information. This is crucial, as you likely will not have the opportunity to collect witness information after the fact.
Complete an incident report: Almost every shopping center or public space will have their own reporting procedures in place to document on-site incidents. Be sure to alert proper authorities or store employees of your accident so it is properly documented.
Write down details surrounding your accident: Once the adrenaline dies down and while the accident is still fresh in your mind, write down all the details you can recount surrounding your fall. What time of day it was, what you were doing, and even the clothes/footwear you had on can all be important pieces of information in your case.
Call an Attorney: If you were hurt due to your slip and fall accident, having an experienced personal injury attorney in your corner can help. They will work with you to ensure that you are properly compensated for your medical bills, missed time at work, or pain and suffering.
What NOT To Do After A Slip and Fall Accident
Talk about the accident with anyone at the scene: After an accident, it's natural for us to speak out of nervousness or fear. Oftentimes, this can lead to an inadvertent admission of fault. Try not to speculate how the accident happened or insist that you feel fine. Instead, remain polite but reserved.
Speak with insurance adjusters: Insurance companies will try to contact you almost immediately following your accident. If you hire a personal injury attorney, they will act as your representative and handle all dealings with the insurance company so you can focus on healing instead of dealing with high-pressure settlement tactics from the insurance companies.
Sign any paperwork: You could be pressured by the business owners or insurance company to sign documents following your fall. Signing any paperwork could waive you of your right to pursue damages. Always consult with an attorney before signing any documents.
Seeking a Slip and Fall Injury Attorney
New York State law limits how long any individual can pursue a lawsuit for personal injuries after a slip and fall accident. There are serious deadlines that must be complied with in order for your claim to proceed. Oftentimes, there are notices of claims that must be filed very soon after the incident and there are various statute of limitations that limit your ability to file the claim. If you were injured in a slip and fall accident, it's important to contact an experienced personal injury attorney as soon as possible to ensure your claim can be filed.
Since accidents involving slips, trips, or falls can be complex and difficult to prove, hiring an experienced personal injury attorney is your best bet in receiving the compensation you deserve for your injuries. Here are 3 ways a slip and fall attorney can help you in resolving your case:
Handling the paperwork and deadlines: The level of stress you can experience after a serious slip and fall accident can be difficult enough to manage. Let your attorney handle all of the paperwork and deadlines so you can relax and continue treating your injuries.
Acting as your representative: Your attorney's job is to act with your best interest in mind. This includes communicating with the insurance company to share medical records, make demands, and more.
Ensuring you receive proper treatment: After a slip and fall, it's important that you focus on your road to recovery by receiving prompt and proper medical treatment for your injuries. Make sure that you follow the medical directions of your doctors in order to receive the best treatment possible — your attorney will help to handle all the confusing medical paperwork.
If you have been injured in a slip and fall in New York, don't hesitate to contact the attorneys at Cellino Law. Our team has decades of experience fighting for individuals who were harmed due the negligence of another. For a free and confidential case consultation, call us at 800-555-5555.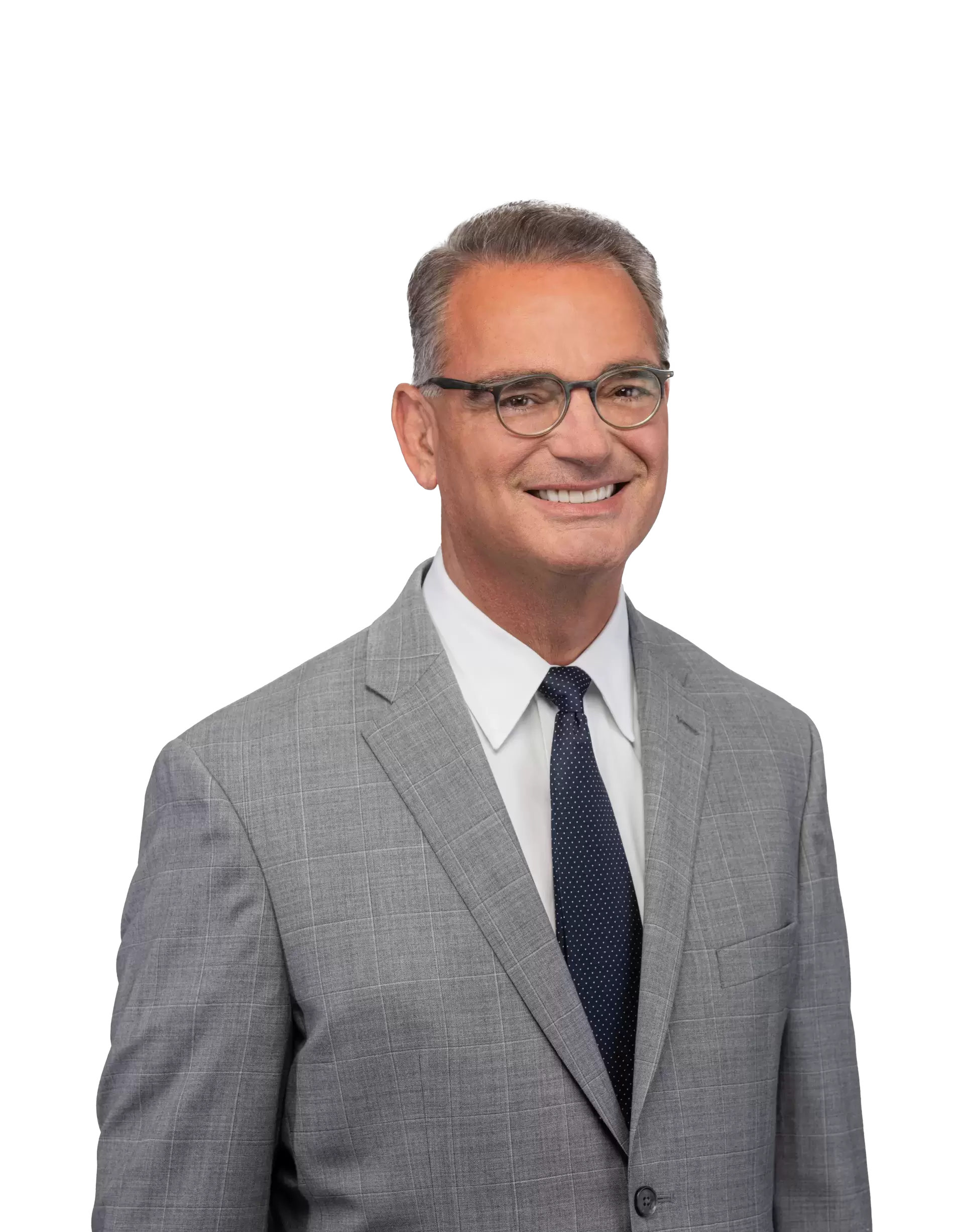 Content checked by the personal injury attorney Ross Cellino. As a family man and a trial attorney, I pride myself on winning cases and serving the community. With over 35 years of experience, I understand the function of a jury, how juries arrive at conclusions, and the role that the jury plays in administering justice. I know how to win cases. You can find us in Manhattan, Buffalo, Melville, Rochester, Brooklyn, The Bronx, Queens and other locations throughout New York.
I want to thank your law firm for settling my lawsuit where others failed. You treated me with the utmost respect and care, because of your law firm the dream of owning my own home finally came true. For the first time in a long time, we're living out our dream home. Thank you a million times over. Thank you for making my dream come true.

Marcy

It was a great pleasure working with you on my lawsuit. You certainly gave 150% of your time and interest in settling my case and for that, I am extremely grateful. Therefore, I want to thank you very much for helping me win my settlement and wish you the very best.

Linda

Cellino Law and more specifically my attorney, Gregory V. Pajak, Managing Attorney, and as a whole the Cellino Law Firm and its organization. This is by far one of the most professional law firms and attorney I have ever engaged with and retained in my 35 years. The level of professionalism goes beyond words, the care and constant engagement with me as the client was touching. I was never ever just treated as simply a CASE with potentially a significant dollar number attached to my file. I was engaged regularly, Tracey (Ass't) and Greg always made sure to remain constant, as well as consistent in overseeing that my case was handled properly and that it did matter in many ways - ensuring that the end result(s) would be fair and reasonable to my case/injury. The regular follow-up calls were very satisfying, knowing that you're involved in your case matters significantly AND always. One of my main items to recognize Cellino Law and Gregory is that whenever I called, I was able to get through to speak directly to my Lawyer and he would answer any if not all of my questions in a very professional and genuinely caring manner. I always felt cared for and protected legally and more importantly, I was made feel as a human being that was being cared for and always keeping me abreast of all matters connected to the case. There was never a point I felt let down, on the contrary -the level of service was "STELLAR". Greg is the consummate professional, a 'role model', if you will, for what other attorneys should strive to become when dealing with their clients.

Anthony

I highly recommend Cellino Law to anyone involved in a car crash. I worked with Michael Lovecchio, and had a wonderful experience given the circumstances. He was very attentive, and got the best possible outcome I could have wanted.

Susan

I really appreciated your determination and efforts on handling my case. You have done an outstanding job, and I am very satisfied with the outcome of the settlement. Thank you so so much John.

Amparo

I can only say great things about my attorney Allan Silverstein. He is professional, he calls back right away, he keeps me informed, and makes me feel comfortable as this entire ordeal is stressful. I have total confidence in his ability to handle whatever comes his way. He is no nonsense and very good at his job. Thank you Allan... he is a true asset to the team!

Mrs Steward