The 5 Steps in Filing a Personal Injury Lawsuit
April 21, 2022
For many people, a personal injury resulting from someone else's negligence is something that may only happen once in their lifetime. Because of this, there may be a lot of questions surrounding how to file a personal injury lawsuit or how long it will take for them to receive compensation for their injuries if they decide to pursue legal action.
If you have been seriously injured in an accident where someone else has acted negligently, a personal injury attorney can help you to recover the maximum compensation you deserve for your injuries through the means of a personal injury lawsuit.
Learning the steps involved with filing a personal injury lawsuit is important for knowing exactly what you can expect. These are the 5 steps that are typically taken when filing a personal injury lawsuit.
Step 1: Consult With A Personal Injury Attorney
It's important that you speak with a personal injury attorney as soon as possible after your accident occurs. Whether you have soft tissue damage, broken bones, or a more serious injury, the insurance company for the at-fault person will likely try to coerce information out of you to diminish the settlement amount they're willing to offer for your injuries sustained.
In order to protect your rights, your attorney will advise you to not speak to the insurance company.
During your initial consultation with your attorney, he or she may ask for a copy of an accident report, what caused the accident, what limitations you are experiencing due to the accident, or to see a copy of your medical bills in relation to your injuries.
Step 2: Investigation of the Accident
To better understand who is fully at fault for the accident you were involved in, your attorney may need more information than what was provided by you. Your attorney may need more evidence to determine who or what was responsible for your injuries.
Your attorney may also ask to collect statements from any witnesses to the accident, check security footage, or even speak to experts to understand how another party's negligence was the reason for your injuries.
Step 3: A Claim for Compensation is Filed
Once your attorney has performed an investigation including obtaining all necessary outside evidence related to your accident, they will contact the responsible party's insurance company and file a personal injury claim.
For a straightforward accident, like a car crash where there is a single person at fault, you may only need to file a single claim. In a more complex accident where there may be multiple parties at fault for your injuries, you may need to issue an individual claim against each at-fault party.
Step 4: Negotiation
Once the initial claim or claims are filed and your medical treatments are completed, the insurance company may send a settlement offer. Your attorney can make recommendations, but ultimately it will be your decision on whether or not the offer is fair and reasonable.
Many injury victims will choose to not accept the initial offer made by insurance companies, even though having an experienced attorney on your side can automatically increase their initial settlement amount. In some personal injury cases, your attorney may go back and forth several times to negotiate with the insurance company before a settlement is reached.
If your reach an agreement with the insurance company, your claims process ends here. If you are unable to reach a settlement agreement that both parties find fair and reasonable, the next step is for your claim to go to court.
Step 5: Taking Your Claim to Court
If you and your attorney cannot reach an agreement with the insurance company, you will need to file a court case. This step can be broken down into four different phases:
Discovery: During this phase, your attorney and the insurance company will work to gather as much information they need — this can include information from witnesses, video cameras, or any other form of evidence that is readily available. It could also include giving a deposition or testimony under oath.
Mediation:

Before the case goes to trial, you, your attorney and an attorney representing the insurance company may have an opportunity to sit with a mediator to discover whether or not you can reach an agreement.

Trial:

If you are not able to reach a settlement, you will have the opportunity to take your claim directly before a judge and jury who can issue a final ruling on your claim.

Appeals:

If you feel as though the trial failed to achieve the resolution that reflects the full compensation you deserve for your injuries, you can sometimes appeal the verdict. Likewise, the insurance company also appeal the verdict if they feel it does not reflect a proper resolution to the claim.

If you have been injured due to someone else's negligence – whether it be a car accident, slip and fall, or even medical malpractice – it's important to have an experienced personal injury attorney on your side to help guide you through the process. If you have been injured, don't wait. Call the attorneys at Cellino Law today.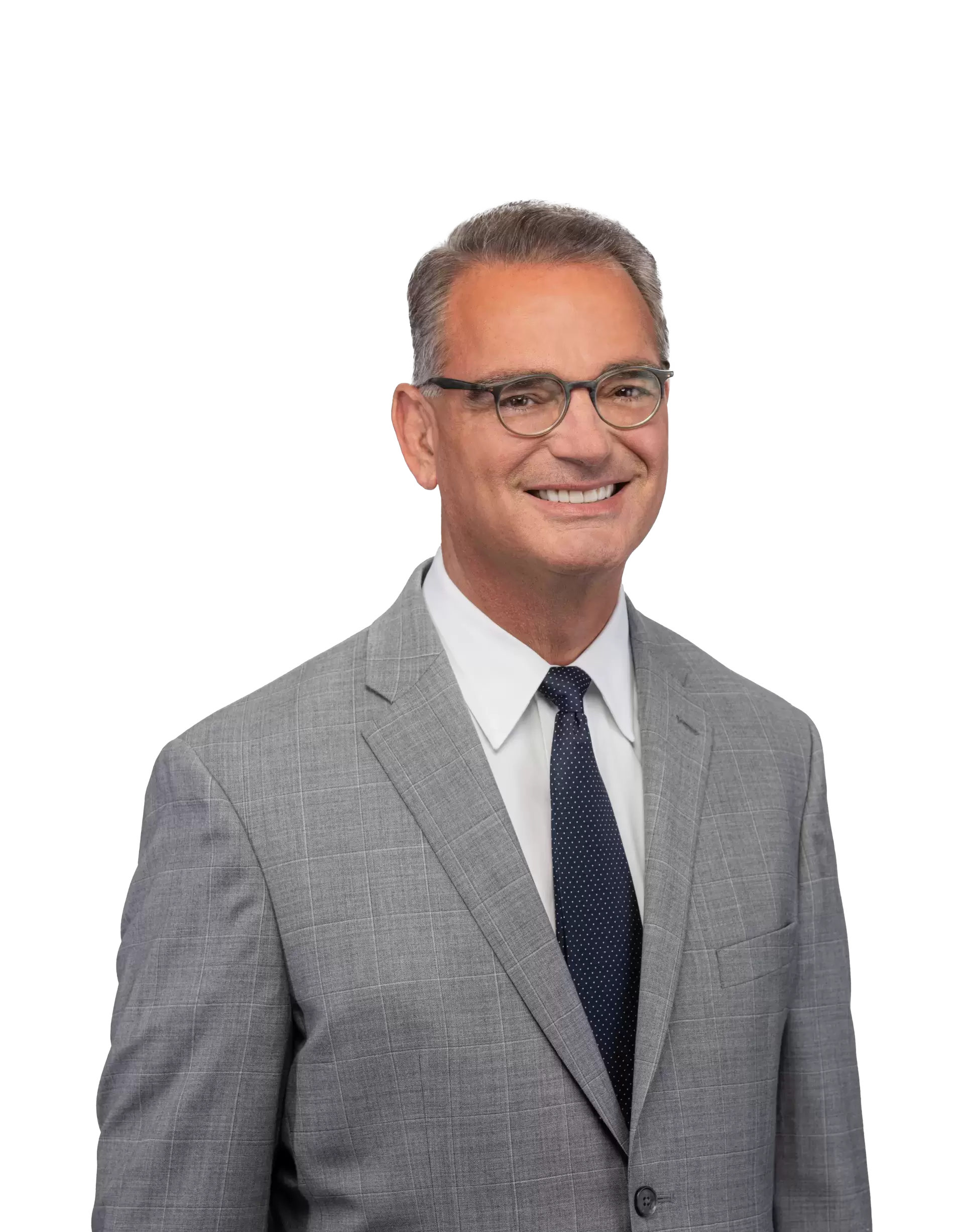 Content checked by the personal injury attorney Ross Cellino. As a family man and a trial attorney, I pride myself on winning cases and serving the community. With over 35 years of experience, I understand the function of a jury, how juries arrive at conclusions, and the role that the jury plays in administering justice. I know how to win cases. You can find us in Manhattan, Buffalo, Melville, Rochester, Brooklyn, The Bronx, Queens and other locations throughout New York.
Thank you for your time, effort, and hard work on my case. I appreciate your expertise and compassion. I never experienced what I went through and I would have been completely lost without you.

Martha

I am so grateful for your expertise, patience, and perseverance which resulted with such a successful settlement regarding my car accident. I also want to let you know how impressed I was with you and your firm and I won't hesitate to recommend you to anyone who needs assistance from an accident. I truly appreciated your care and professionalism. Thank you again for your kindness and support

Lisa

I am writing to let you know what an outstanding job George Gridelli did for me in my personal injury lawsuit. His professionalism and expertise were evident at our first metting and he and his paralegal Diane D'Andrea took care of me as if I was a friend and not merely a client. They both went above and beyond for me in so many ways that it would be too numerous to list and I am grateful to have had such an exemplary team represent me. When working with George and watching him in court he personified to me what a lawyer is supposed to be - an honest, extremely compentent man who helped guide me through the legal system. I could not have obtained better representation anywhere else at any price. To me that says a lot abut you and your firm's integrity. Thank you again for representing me and for having such stellar individuals working for you! I will continue to recommend your firm.

Carol

I want to thank your law firm for settling my lawsuit where others failed. You treated me with the utmost respect and care, because of your law firm the dream of owning my own home finally came true. For the first time in a long time, we're living out our dream home. Thank you a million times over. Thank you for making my dream come true.

Marcy

This letter is to thank Ms. Diane D'Andrea, assistant to Mr. George Gridelli, Attny for all the hard work, dedication, and attentiveness she showed during the representation of my case. She was always cheerful and ready to help in whatever way she could. All messages left for Mr. Gridelli were always relayed and Mr. Gridelli always promptly returned our calls. She was a very competent assistant. Cellino Law has proven to be a model of what legal representation should be. Throughout the 6 ½ years of this case, I have heard many horror stories from people with "bad lawyer stories." We consider ourselves to be very lucky to have chosen Cellino Law and will always recommend you to those looking for good, honest representation with a personal touch.

Joseph

Choosing the right attorney to represent you after an accident can make all the difference. This is no cliche. I recently experienced these words to live by first hand. After a tractor trailer rear ended me at high speed in 2017 I retained Allan Silverstein to handle my case. I quickly realized that bringing a lawsuit rapidly snowballs into a mountain of details that can make or break your results. Documents, case histories, doctor visits, bills, and lots of phone calls all need to be accurately kept track of if a successful outcome it to be attained. To complicate matters I reside in New York and the incident took place in New Jersey. Luckily, Allan was licensed in multiple states. I was fortunate to find Allan to handle this matter from the New York area. Armed with an accurate account of the facts Allan went to work on the difficult job of negotiating with the defending insurance company as well as my no fault carrier in order to obtain the best possible outcome for my set of circumstances. In a lawsuit communication is key and and events can be of a timely nature. Allan never failed to return my calls - usually the same day! He fought skillfully and respectfully to get me the best possible settlement. He is easy to deal with and a likeable down to earth guy. He always listened with compassion and respect to my issues. He guided me with objective understanding as well as a realistic analysis of the merits of my case. When we finally settled Allan got me a fair agreement beyond my expectations and negotiated with my doctors to make sure all my bills were paid. It was a great experience having Allan represent me. Quality work in any aspect of life is hard to find. Quality is what I got with Allan Silverstein. I highly recommend him if you find yourself in need of a personal injury attorney.

Theodore