How Does The Slip & Fall Accident Settlement Process Work?
March 17, 2023
Slip and fall accidents
contribute to over
800,000 hospitalizations
each year in the United States, and often cause serious injuries to those involved.
There are various requirements that must be met for an injured party to make a claim against a property owner based on a slip and fall injury. As a result, injury victims should seek counsel from a trusted attorney to assist with a claim.
The fact of the matter is, every case is unique and will require an independent analysis of the facts and circumstances surrounding the injured party's fall. As a result, slip and fall cases do not follow a cookie-cutter timeline from start to finish. If you have been injured and are thinking of working with an attorney on your case, this is what you can generally expect in regard to the overall slip and fall settlement process.
Slip & Fall Settlement Process in 7 Steps:
Seek Medical Attention For Your Injuries
It's extremely important to seek prompt medical care after a slip and fall accident, even if you feel your injuries may be minor in nature. In fact, injuries may seem unproblematic at the time of the accident but subsequently worsen over time, causing issues like loss of mobility, surgery, or semi-permanent pain. Failure to seek medical care at the time of the accident can delay your recovery period. It can also delay or diminish any settlements or recovery if you pursue a personal injury claim.
After you seek medical care from a trusted medical professional, it's important that you follow the guidance of your treating physician until you have reached a full recovery. Depending on how severe your injuries are following the accident, recovering can take anywhere from weeks to several months or even years.
Speak To A Slip and Fall Injury Attorney For A Free Case Evaluation
After you've started to seek medical attention after your accident, it's advisable to reach out to an experienced personal injury attorney in your area for a case consultation. During the consultation, be prepared to answer questions about the accident itself, your injuries and whether or not you are seeking ongoing medical care.
Since many personal injury attorneys in New York offer free case consultations, this is your opportunity to meet with as many attorneys as you'd like to determine who is the best fit for your case. During your consultation, you may want to ask questions pertaining to the legal process, the attorney's experience with slip and fall cases, who within the firm will be handling your case, how often you can expect communication, and so on. Choosing the right attorney to handle your case can make the world of a difference when it comes to the compensation you receive for your injuries.
File An Insurance Claim
After you've hired an attorney to handle your case, he or she will review all of your medical records and bills, wage loss verification, and any out of pocket expenses that you may have incurred due to your accident.
Once your attorney assesses your damages, they can begin to negotiate a settlement with the at-fault party's insurance company. An attorney will evaluate all of the evidence available and will strategically present the facts and circumstances of your accident, injuries, treatment and financial losses to the insurance company in order to obtain a fair offer of resolution. Your attorney will inform you of any settlement offers made by the insurance company. If the insurance company will not offer fair compensation for your injuries, then your attorney may advise filing a lawsuit in an attempt to recover proper compensation for you.
Paperwork Is Filed With The Court
If your attorney is not able to reach a fair settlement with the insurance company, they will begin the litigation process. In this process, your attorney will prepare a complaint setting forth the allegations against the defendant(s). Your attorney will file the complaint, among other paperwork, with the court. The defendant's attorneys will then respond to the complaint, generally admitting or denying each allegation set forth in the complaint. A defendant's answer will typically include affirmative defenses, or points that the defendant intends to prove in order to negate their liability.
Keep in mind that just because the litigation process has begun, your case may not make it all the way to trial. At any point during the suit, a settlement can be reached.
The Discovery Phase
As your case progresses (assuming a settlement has not been reached), your attorney will begin a process known as discovery. During the discovery phase, each party will exchange information, assess damages, and establish their defenses. During discovery, you most likely will be required to attend a deposition where you will provide sworn out-of-court testimony by answering defense counsel's questions about the accident and injuries you have sustained as a result.
The pace at which the discovery phase moves depends on several factors including the jurisdiction that a case is filed in, the number of defendants named in your case, and the complexity of the case itself.
Mediation and Negotiations
After the discovery phase has come to a close, the parties may once again attempt to settle the case before trial, either through informal negotiations or by a formal mediation process. If your case goes to mediation, your attorney and defense counsel will need to agree on an impartial party to act as mediator.
During the mediation process, each party will have the opportunity to present their case to the mediator. After both parties have done so, the mediator will dismiss both parties to separate rooms. At this point, the mediator will engage in private discussions with each attorney, in an attempt to reach a fair resolution satisfactory to both sides. If mediation is unsuccessful and a settlement cannot be reached, the case will proceed.
Your Case Goes To Trial
If neither party can agree to a fair settlement at any point during the pre-trial stages, then your case will go to trial. A jury will be selected to hear both parties' cases and decide who is at-fault (or more at-fault) in the accident. The jury will then decide the compensatory amount that can be awarded to you, the plaintiff.
If you or your attorney feel as though the jury made an incorrect decision, you will have the opportunity to appeal their decision.
Factors That Can Delay The Settlement Process
The Length of Your Medical Treatment
Generally speaking, settlement negotiations do not begin until you have completed your medical treatments or have reached maximum improvement. Depending on the severity of your injuries, this can mean that settlement negotiations with the insurance company can be on hold for months. It would be unwise to accept a settlement offer only to find that you require further treatment, for example surgery, and will incur further expenses related to your injuries.
Liability Disputes
Establishing liability and proving negligence is not only imperative in a slip and fall case, but can be extremely difficult to do depending on the complexity of your case. In order to succeed in a slip and fall case, you must prove by a preponderance of evidence that the landlord acted negligently. This might be more difficult to prove if you were on the property illegally, if there was signage warning you of the hazard, or if you could be partially at fault for your injuries.
The Insurance Company Is In No Rush To Settle
Insurance companies will often investigate the accident to find any piece of evidence that can potentially devalue your claim against their insured. While doing this, they may delay offering or paying out any settlements. This tactic is often used to exhaust injury victims in order to get them to settle for a lowball offer, which is why working with a trusted legal professional is suggested.
Eyewitness Accounts
While having an eyewitness account can be extremely valuable to your case, it may be difficult to contact a witness or gather information after the accident. Your attorney will need to interview any key witnesses, which will require locating and getting in touch with those individuals. Eyewitnesses can provide valuable proof to your case; it is a worthwhile investment to spend the time obtaining their accounts of an accident, where applicable.
How Cellino Law Can Help Slip and Fall Victims
Slip and fall accidents can be tricky to navigate on your own. However, having a personal injury attorney in your corner can save you time, stress, and help to increase your chances of receiving a favorable settlement amount from the insurance company.
The attorneys at Cellino Law are here to help. Our team has decades of experience both inside and out of the courtroom working with slip and fall injury victims, which means we can help you to recover the compensation you deserve for your injuries. To speak to one of our attorneys for a free case evaluation, contact us at 800-555-5555.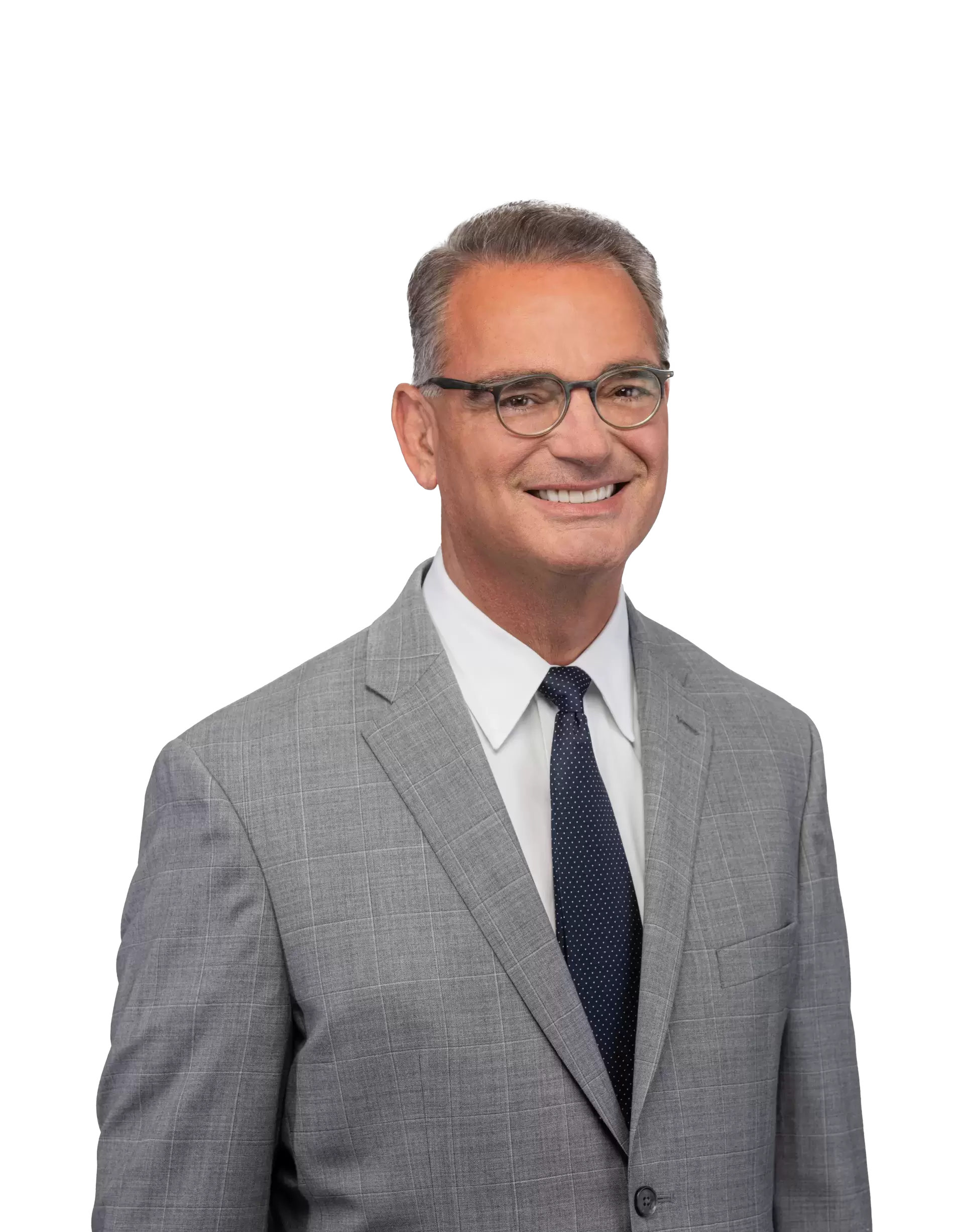 Content checked by the personal injury attorney Ross Cellino. As a family man and a trial attorney, I pride myself on winning cases and serving the community. With over 35 years of experience, I understand the function of a jury, how juries arrive at conclusions, and the role that the jury plays in administering justice. I know how to win cases. You can find us in Manhattan, Buffalo, Melville, Rochester, Brooklyn, The Bronx, Queens and other locations throughout New York.
Thank you for all your help. It has been a long journey. At last, the light at the end of the tunnel. Also, thank Tom for the help and work he put in.

Ron

I am so grateful for your expertise, patience, and perseverance which resulted with such a successful settlement regarding my car accident. I also want to let you know how impressed I was with you and your firm and I won't hesitate to recommend you to anyone who needs assistance from an accident. I truly appreciated your care and professionalism. Thank you again for your kindness and support

Lisa

Cellino Law and more specifically my attorney, Gregory V. Pajak, Managing Attorney, and as a whole the Cellino Law Firm and its organization. This is by far one of the most professional law firms and attorney I have ever engaged with and retained in my 35 years. The level of professionalism goes beyond words, the care and constant engagement with me as the client was touching. I was never ever just treated as simply a CASE with potentially a significant dollar number attached to my file. I was engaged regularly, Tracey (Ass't) and Greg always made sure to remain constant, as well as consistent in overseeing that my case was handled properly and that it did matter in many ways - ensuring that the end result(s) would be fair and reasonable to my case/injury. The regular follow-up calls were very satisfying, knowing that you're involved in your case matters significantly AND always. One of my main items to recognize Cellino Law and Gregory is that whenever I called, I was able to get through to speak directly to my Lawyer and he would answer any if not all of my questions in a very professional and genuinely caring manner. I always felt cared for and protected legally and more importantly, I was made feel as a human being that was being cared for and always keeping me abreast of all matters connected to the case. There was never a point I felt let down, on the contrary -the level of service was "STELLAR". Greg is the consummate professional, a 'role model', if you will, for what other attorneys should strive to become when dealing with their clients.

Anthony

My experience during the time of negotiations was extremely positive. Josh Sandberg handled my lawsuit with the utmost integrity. He returned all my phone calls in a timely manner and answered all my questions. Josh made things less stressful. I would highly recommend Josh and the entire staff at Cellino Law.

Arthur

We want to send a big "Thank you" from the both of us. We know you both fought for us and did a great job with our case. You did it in a timely manner and we appreciate it.

Kerrijo & Jerry

I just want to let you know that I did receive my settlement check. More importantly, I want to thank you again for all you did for both me and my family. I could not be more pleased with my experience at Cellino Law. From the moment I first spoke with you I felt comfortable - you took a sincere interest in my case, clearly explained the process and effected a quick settlement. From this day forward, when someone asks if I can recommend a good lawyer I will, without hesitation, say "Cellino Law". Thanks again.

Walter