What To Expect After A Car Accident
March 17, 2023
We all take a risk when we get into our cars and hit the road, but we never expect it to happen to us. That's right, we're talking about car accidents.
Thousands of car accidents happen every day across New York State, ranging from mild fender benders to fatal crashes. So, what can you realistically expect to happen after you've been involved in a car accident? Let's take a look.
What To Expect At The Scene Of The Car Accident
The moments immediately following any type of accident can be scary, overwhelming and stressful. However, it's important to try and keep your wits about you as what you say and do at the scene of an accident can set the tone for the entire claims process.
First, pull your vehicle over to the side of the road if it's in drivable condition and check yourself or passengers for any injuries. If anyone in your vehicle needs immediate medical attention, call for an ambulance.
Once you've checked that you and your passengers are safe, call 911 to have a police officer report to the scene of the accident. If the other driver was at-fault for the accident, they may try to convince you that contacting the police for an official report is not necessary, but a police report is a crucial piece of information to have on hand if you're filing an insurance claim for property damage or personal injuries.
While you're at the scene of the accident, be sure to collect the other driver's name, contact information and insurance information, even if you are not planning to file a claim immediately after the accident. If there were any other cars involved, be sure to gather information as to any other driver involved. If there were any witnesses to the accident, collect their contact information as well.
Seek Medical Treatment After A Car Accident
Even if you feel as though your injuries are minimal, it's wise to visit a medical professional after a car accident. With any stressful situation, adrenaline rises and subdues any pain you may be feeling in that moment. Once the adrenaline of the accident wears off, you may feel sore or stiff, or notice bumps, bruises, or even more serious injuries you did not immediately recognize.
Visiting a medical professional as soon as possible after your accident can help identify any injuries that may become worse if left untreated and provides hard proof of any injuries you've sustained if you choose to pursue a claim for damages against the other driver.
It is extremely important to follow any recommendations for medical treatments that your treating physician recommends. Pursuing continuous or repeat medical treatment can be daunting. But if you've been injured, you'll need to complete any and all medical treatments necessary to make a full recovery. A plaintiff's damages (compensation for injuries) are directly related to the amount of treatment the plaintiff required because of an incident. Completing any necessary medical care can take weeks, months, or even years, depending on how severe your injuries are.
What To Expect When Dealing With The Insurance Company
This may go without saying, but dealing with the insurance company after a car accident can be nothing short of a hassle. For anything outside of a minor fender bender or minimal property damage, working with the insurance company to recover compensation for damage to your property or injuries can feel like jumping through hoops.
A good rule of thumb is to speak to a personal injury attorney before contacting the insurance company to open a claim. It's the insurance adjuster's job to minimize your claim value as much as possible to avoid a payout, so any slip of the tongue or perceived admission of guilt can result in a lower settlement offer.
Big insurance companies are known to employ delay tactics to exhaust injury victims and wear them down until they accept an offer worth much less than the actual value of their case. If you plan to file a claim without the help of a personal injury attorney, it's important to be aware of these tricks.
What To Expect If You Hire A Personal Injury Attorney
If you choose to hire a personal injury attorney, much of the stress of dealing with the insurance company will be taken off your plate. Your attorney will handle your case from start to finish, including communications with the insurance company, and will be able to represent you if your case goes to trial.
First, your attorney will conduct a thorough investigation of your accident. During their investigation, they will review your medical records, contact any key witnesses, and work to determine who is at fault for your accident. They may choose to work with accident reconstructionists or other specialists to help build your case and prove that the other party acted negligently, causing your injuries.
Your attorney will also act as your representative and communicate directly with the insurance company to negotiate a fair settlement for you. If the insurance company is unwilling to offer fair compensation for your damages, your attorney may recommend pursuing a lawsuit against the insurance company, which your attorney can handle.
The expectation for many is that pursuing a personal injury claim is open and close. In fact, the length of your claim and how long it takes to receive compensation for your injuries depends on how complex your case is. Some cases are more straightforward while others require more work to prove negligence. Communicating with your attorney can be extremely helpful, as they will know what you must prove in order to recover and may be able to give you a rough timeline of when your case will close.
Need Help After A Car Crash? Call Cellino Law
Car accidents are never easy to deal with, and neither are the resulting injuries. At Cellino Law, we have decades of experience fighting for injury victims who are up against the insurance companies. We understand car accidents can be nerve-racking, stressful and overwhelming. It's our mission to ensure that our clientele receive the highest amount of compensation available for their injuries.
Our attorneys have the experience and proven track record necessary to take on the insurance companies and get you paid. For a free consultation with one of our attorneys, contact us at 800-555-5555 today.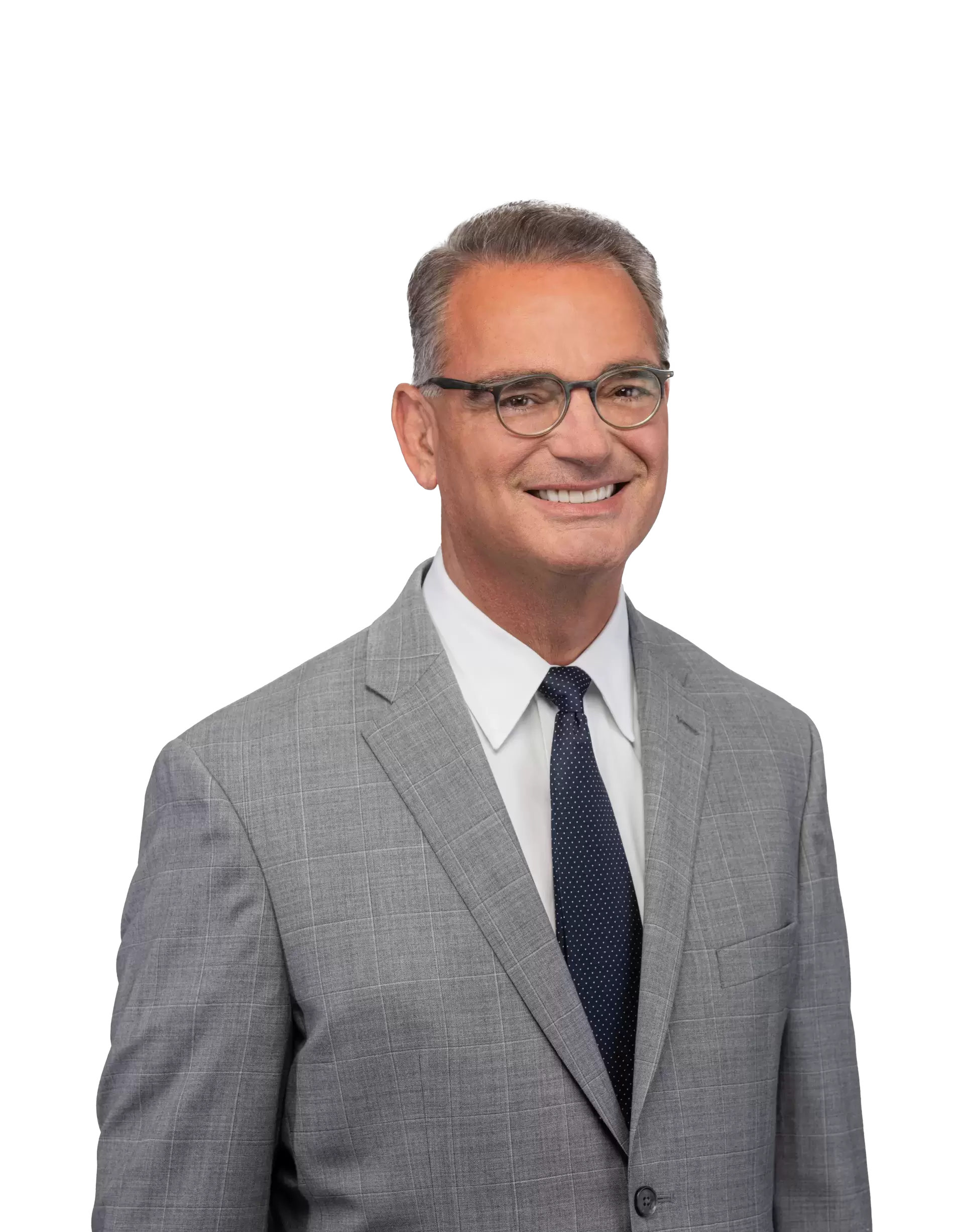 Content checked by the personal injury attorney Ross Cellino. As a family man and a trial attorney, I pride myself on winning cases and serving the community. With over 35 years of experience, I understand the function of a jury, how juries arrive at conclusions, and the role that the jury plays in administering justice. I know how to win cases. You can find us in Manhattan, Buffalo, Melville, Rochester, Brooklyn, The Bronx, Queens and other locations throughout New York.
Joe and I just wanted to send you this note thanking you for the professional way you handled our lawsuit. Your kindness was extremely appreciated in a very difficult time. When we found out the people that caused the accident had no insurance, we thought our chances of receiving any settlement was nonexistent. Once we met with you and released you were able to help us our minds were put at ease. Your aggressive manner of handling the case exceeded our expectations. Please feel free to use us as a reference. Thank you so much and best wishes,

Danielle and Joe

Cellino Law is an amazing firm with a great team. I worked with Greg Pajak and his assistant, Tracey Falconer. I cannot express enough how dedicated they are. The personal attention I received was excellent; they were always available to help with questions and concerns and put me at ease in the unknown territory I found myself in. I highly recommend them to anyone needing representation. A huge thank you to them for all they accomplished for me!

Liane

Cellino Law was a great company to work with. From the beginning they came out and met with my uncle and myself and assured us that everything would be taken care of from beginning to end our lawyer state and constant contact with us to make sure that everything would go smoothly and it did. I would definitely recommend anybody to go to Cellino Law for whatever help they need. And specifically please ask for the lawyer that we had Mr. Alan Silverstein. He was amazing and his staff was always attentive. Please go with them for your next law needs.

Eshaunda

Now that reality has set in, I want to thank you for all your work and assistance in obtaining my settlement for the pelvic mesh. This money will make my life so much easier in the future. Medicare just isn't sufficient. I know that I will have enough to live on. I truly appreciate of your efforts. Thank you!

Loraine

This letter is to thank Ms. Diane D'Andrea, assistant to Mr. George Gridelli, Attny for all the hard work, dedication, and attentiveness she showed during the representation of my case. She was always cheerful and ready to help in whatever way she could. All messages left for Mr. Gridelli were always relayed and Mr. Gridelli always promptly returned our calls. She was a very competent assistant. Cellino Law has proven to be a model of what legal representation should be. Throughout the 6 ½ years of this case, I have heard many horror stories from people with "bad lawyer stories." We consider ourselves to be very lucky to have chosen Cellino Law and will always recommend you to those looking for good, honest representation with a personal touch.

Joseph

We'd like to thank you for all the assistance and time you spent on our case. Your professionalism and honesty will always be appreciated. The staff was always courteous and we were always impressed with your accountability. Your passion and dedication will never be forgotten, nor will you.

Sarah