What's The Difference Between a "Slip & Fall" and "Trip & Fall" Accident?
March 10, 2023
In
New York, fall-related injuries
are one of the leading causes of hospitalizations for children ages 0-14 and young adults 25 and older. For adults 45 and older, fall accidents are the leading cause of unintentional deaths.
Fall accidents often result in serious injuries, including fractures, broken bones, and traumatic brain injuries. In many cases, these accidents are a result of neglect, and the victims will oftentimes file a lawsuit to collect compensation for their injuries.
What's The Legal Difference Between "Slip & Fall" and "Trip & Fall" Accidents?
"Slip and fall" and "trip and fall" are often used interchangeably by injury victims, as they may not be aware that these two phrases are distinct. Without understanding the difference, a victim may describe an accident using both phrases interchangeably; this could result in an insurance company taking the position that a claimant gave inconsistent stories, which could harm a victim's case in front of a jury.
Though they are similar terms, generally speaking, a slip and fall accident occurs when a person falls because of an unbalanced material, weather condition, or some other issue with the surface they fell on. In a trip and fall accident, a person trips over an object, obstacle, or defect, causing them to lose their balance and fall.
Why Does Terminology Matter?
The difference between these two phrases is simply a matter of accurately describing the exact circumstances which caused a person's injury. For example, most people would describe "slipping" on ice, but would say that they "tripped" over an object. Since the verdict in any personal injury case comes down to whether or not the victim can prove that their injuries were more likely than not to have been caused by the defendant, any perceived inconsistencies in a plaintiff's story can be used by the defense in an attempt to invalidate or undermine the plaintiff's claim.
Examples Of Trip + Fall Accidents
Trip and falls can happen anywhere, during any season. These are some common examples of situations that can lead to a trip and fall accident:
Uneven pavement or flooring
Obstructions in walkways
Loose or torn carpeting
Poor or inadequate lighting
Broken or missing handrails
Cracked or broken sidewalk pavement or tarvia
Unexpected, broken, or unmarked steps
Examples of Slip and Fall Accidents
Just like trip and fall accidents, people can slip and fall anywhere and anytime. That said, slip and fall accidents often increase during icy and rainy weather in New York. Below are some common examples of situations that can cause a slip and fall accident:
Wet or slippery floors
Icy or snow-covered walkways
Polished or waxed floors without signage
Spills on tile or laminate flooring
Both trip and fall incidents and slip and fall accidents can result in a wide range of injuries, ranging from minor bruises to more severe and even life-threatening injuries. Every incident is unique, and two people may sustain markedly different injuries despite suffering similar accidents. Common fall-related injuries include:
Sprains or strains
Fractures or broken bones
Back and spinal cord injuries
Soft tissue injuries
Dislocations
Head injuries, including TBIs or other brain injuries
Cuts, bruises, lacerations, or other wounds
Facial injuries
What To Do After A Slip and Fall or a Trip and Fall Accident
After you've experienced a slip and fall or trip and fall accident, it's important to take the following steps:
Seek prompt medical attention: Even if you believe that your injuries may be minor in nature, it is always wise to seek the advice of a medical professional soon after the accident occurs. Oftentimes, there are underlying injuries that may not be immediately apparent after the accident. Having records of medical examinations can be extremely valuable if you choose to pursue a claim later on.
Report the accident: Report the accident to the property owner, manager or supervisor. If you are at work, you should report the accident to your employer. Having an accident report can help to ensure that there is a record of the accident, which is another valuable piece of documentation to have should you choose to file a claim.
Document the accident scene: If you are physically able, consider taking video and pictures of what caused you to fall and the scene surrounding the accident. Make sure you document the date, time, location, and any other pertinent information.
Gather witness information: If there were bystanders or witnesses to your fall, obtain their contact information so they can provide a statement if needed.
Do not apologize or accept blame: Although it is human nature to be embarrassed and apologetic after an accident, do not accept any blame for what happened. Insurance companies will take any apology or admission of fault as a means to diminish your claim.
Contact an attorney: If you've sustained injuries after a slip and fall or trip and fall accident, contact a personal injury attorney before disclosing any information to the at-fault party's insurance company. Many personal injury attorneys offer free case evaluations, so contacting an attorney for advice on your case is completely risk-free.
How A Personal Injury Attorney Can Help After A Slip and Fall or Trip and Fall Accident
If you sustained injuries after falling on someone else's property, whether a business or residential property, you should consider hiring a personal injury attorney to help protect your rights and ensure you receive proper compensation. Here's how a personal injury attorney can help:
Gathering evidence and expert testimonies: Your attorney will work to gather any necessary evidence relevant to your accident. Your attorney will communicate with any witnesses he or she is able to locate and contact. Your attorney will hire any expert witnesses or accident reconstructionists necessary to strengthen your case.
Proving liability: Your attorney will be able to look at any of the evidence available and determine who is responsible for your fall. For example, you may be entitled to compensation if you fell as a result of a property owner's failure to take necessary precautions to prevent the fall from happening.
Negotiating with the insurance company: Dealing with the legalities of a fall accident can be confusing if you're not fully aware of the relevant legal standards, as well as any deadlines and documents necessary to receive compensation from insurance. Your attorney will be able to act on your behalf to ensure that all paperwork, records, and other documents are filed correctly and on time with the insurance company. Your attorney will actively work to negotiate a fair settlement for your injuries.
Taking your case to court: If the insurance company is not willing to offer you a fair settlement for your injuries, your attorney will work to file a lawsuit on your behalf. Your attorney will handle all aspects of the pre-trial and litigation stages of the lawsuit including filing paperwork with the courts, hiring necessary expert witnesses, mediation, defeating any motions brought by the defense, and proving your case in court.
Calling a personal injury attorney after a slip and fall or trip and fall accident can help you ensure that your rights are fully protected and that you receive the compensation you deserve for your injuries.
Call Cellino Law For A Free Case Consultation
With decades of experience in personal injury law, Cellino Law's team of attorneys have the knowledge and resources necessary to help you build your case to make sure you receive just compensation for your injuries. With our attorneys on your side, you can focus on healing from your injuries while we work tirelessly to make sure you receive the best outcome possible.
For a free, risk-free consultation with one of our attorneys, call us any time at 800-555-5555.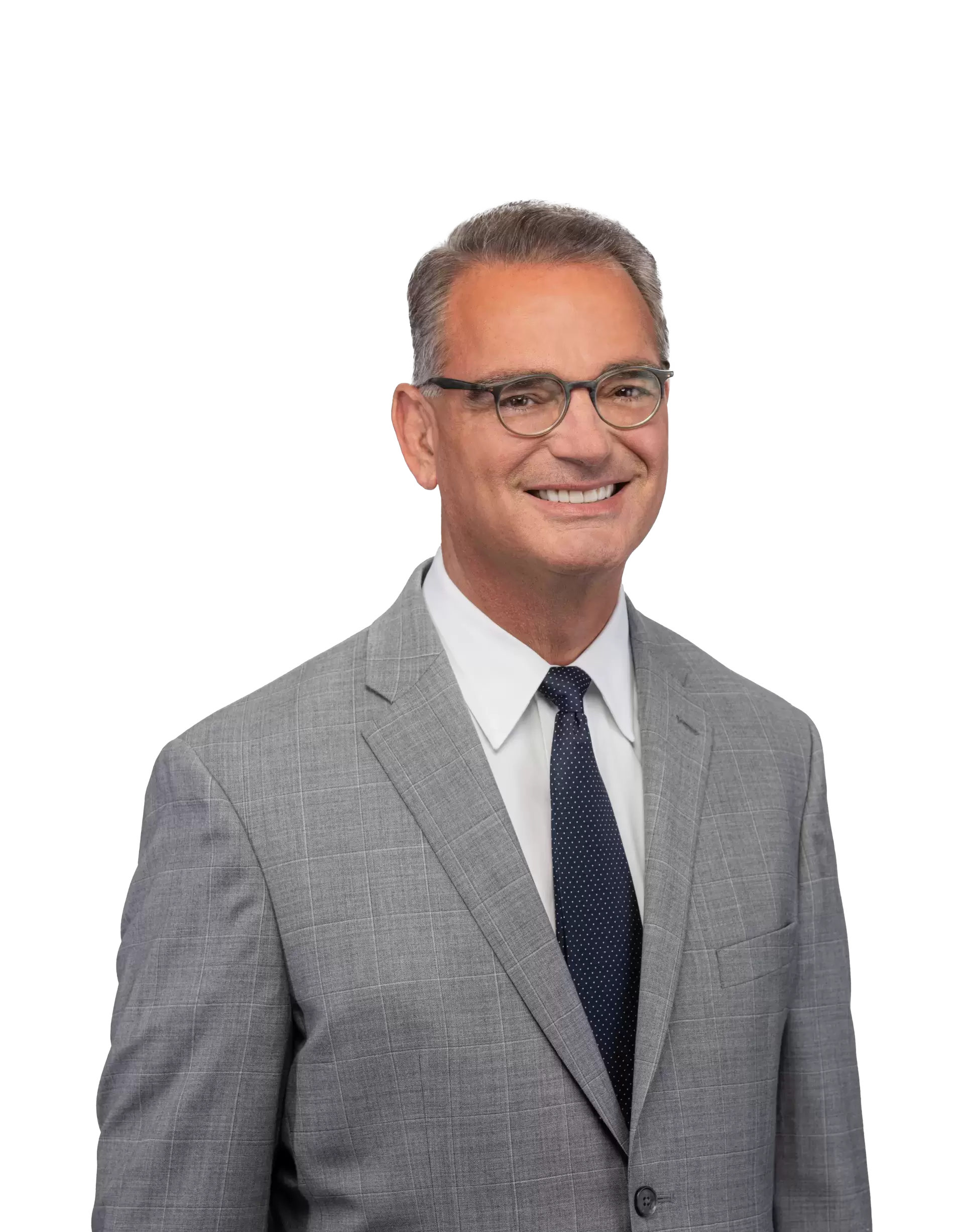 Content checked by the personal injury attorney Ross Cellino. As a family man and a trial attorney, I pride myself on winning cases and serving the community. With over 35 years of experience, I understand the function of a jury, how juries arrive at conclusions, and the role that the jury plays in administering justice. I know how to win cases. You can find us in Manhattan, Buffalo, Melville, Rochester, Brooklyn, The Bronx, Queens and other locations throughout New York.
I can only say great things about my attorney Allan Silverstein. He is professional, he calls back right away, he keeps me informed, and makes me feel comfortable as this entire ordeal is stressful. I have total confidence in his ability to handle whatever comes his way. He is no nonsense and very good at his job. Thank you Allan... he is a true asset to the team!

Mrs Steward

I just want to let you know that I did receive my settlement check. More importantly, I want to thank you again for all you did for both me and my family. I could not be more pleased with my experience at Cellino Law. From the moment I first spoke with you I felt comfortable - you took a sincere interest in my case, clearly explained the process and effected a quick settlement. From this day forward, when someone asks if I can recommend a good lawyer I will, without hesitation, say "Cellino Law". Thanks again.

Walter

Now that reality has set in, I want to thank you for all your work and assistance in obtaining my settlement for the pelvic mesh. This money will make my life so much easier in the future. Medicare just isn't sufficient. I know that I will have enough to live on. I truly appreciate of your efforts. Thank you!

Loraine

Cellino Law is an amazing firm with a great team. I worked with Greg Pajak and his assistant, Tracey Falconer. I cannot express enough how dedicated they are. The personal attention I received was excellent; they were always available to help with questions and concerns and put me at ease in the unknown territory I found myself in. I highly recommend them to anyone needing representation. A huge thank you to them for all they accomplished for me!

Liane

Cellino Law was a great company to work with. From the beginning they came out and met with my uncle and myself and assured us that everything would be taken care of from beginning to end our lawyer state and constant contact with us to make sure that everything would go smoothly and it did. I would definitely recommend anybody to go to Cellino Law for whatever help they need. And specifically please ask for the lawyer that we had Mr. Alan Silverstein. He was amazing and his staff was always attentive. Please go with them for your next law needs.

Eshaunda

My experience during the time of negotiations was extremely positive. Josh Sandberg handled my lawsuit with the utmost integrity. He returned all my phone calls in a timely manner and answered all my questions. Josh made things less stressful. I would highly recommend Josh and the entire staff at Cellino Law.

Arthur