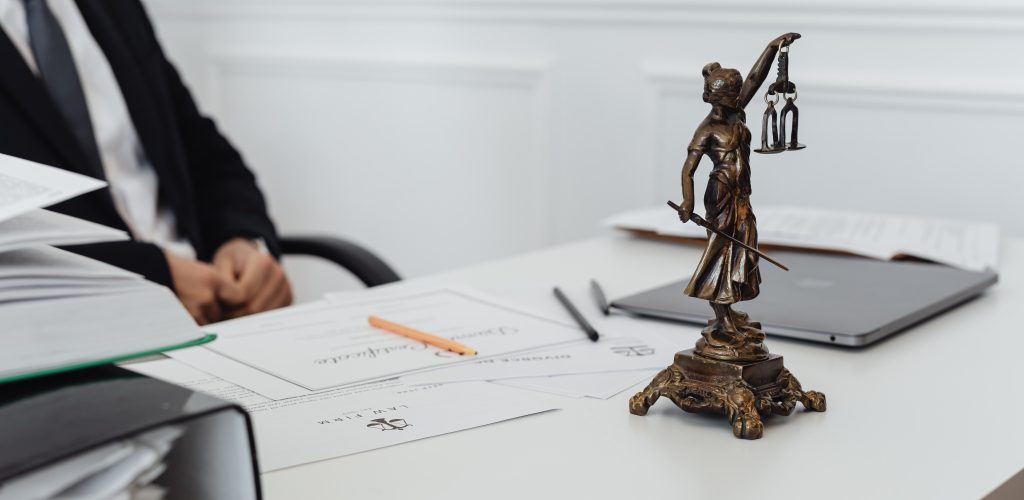 If you sustain a serious personal injury due to another person's negligence, you likely understand that you can pursue much-needed compensation from that individual through a personal injury claim or by filing a lawsuit. Pursuing a lawsuit entails investing time and effort into the case, though, so you might wonder how long a lawsuit can take in Manhattan, NY and when you will be able to return to your normal daily life.
While it is possible for some personal injury lawsuits to reach a conclusion in as few as two months, most will take at least four months or even up to several years in some cases in order to reach a favorable settlement. By understanding the various facets of a personal injury case, you can gain insight into why these lawsuits take the amount of time they do.
When Is a Personal Injury Lawsuit Necessary?
A lawsuit may become necessary if you do not experience a favorable outcome through your personal injury claim alone. If you are able to secure a satisfactory settlement from the insurance company during the claims process, there will be no need to pursue a lawsuit. If you are unable to receive the amount of compensation you deserve for any reason, though, it may be necessary to opt for courtroom litigation as an avenue that may lead to a better outcome.
There are a number of circumstances under which the insurance company might make it difficult for you to receive the amount of compensation you need for paying your medical bills and recovering after your accident. For example, the insurer might deny your claim based on the assertion that your injury or the circumstances of the accident do not qualify you for compensation. Similarly, the insurance company could make a lowball settlement offer either because they believe you will accept the initial settlement offer or because they are twisting the terms of the insurance policy in their favor in order to protect their own bottom line.
Your personal injury attorney can help you understand the complexities of an insurance policy so that you can negotiate with insurers on a more even footing. Furthermore, having a lawyer on your side ensures that you have professional representation during discussions from an experienced advocate who is not susceptible to intimidation or confusion at the hands of a malicious insurance provider.
How Does a Lawsuit Help You Secure Your Rightful Compensation?
Filing a personal injury lawsuit is rarely the first course of action for someone seeking compensation after an accident, but it is one way to pursue a more favorable settlement or verdict when the claims process fails.
A settlement in a personal injury case refers to the payment offered by an insurance company in response to a claim. In some cases, an insurer who previously denied or lowballed your claim might change their tune when you file a lawsuit and offer a favorable settlement after all. This tends to be the case when the insurance company would prefer to avoid the publicity and expense of a lengthy trial, especially when the claimant clearly has a strong case on their side.
If the insurance company still refuses to offer a worthwhile settlement even after the initialization of a lawsuit, then the only way to receive your due compensation is by a trial verdict. Through litigation, your legal team can present evidence on your behalf to show the court that you rightfully deserve compensation for your personal injuries. Should the judge rule in favor of your case, the verdict will dictate a monetary amount that the defending insurance company must pay to you.
What Types of Compensation Can You Receive in a Personal Injury Lawsuit?
It goes without saying that you deserve compensation when the negligence of a liable party causes you to suffer an injury, but it is important to know what type of compensation you can receive and how to determine the amount owed. When discussing compensation in a personal injury case, what you should rightfully receive depends on the damages sustained.
The types of damages you can recover in your personal injury case include:
Medical bills
Emergency room costs
Lost wages
Loss of ability to earn income
Mental or emotional anguish
Property damage
Physical disfigurement
Long-term disability
If a loved one passes away as a result of an accident caused by negligence, you may also have the right to pursue wrongful death damages as well.
What Types of Accidents Are Eligible for a Personal Injury Lawsuit?
Negligence can lead to injury in a wide variety of scenarios, all of which can be solid grounds for starting a personal injury claim. It is also important to keep in mind that no claim is too big or too small – if you deserve compensation from the party responsible for your injury and their insurance provider refuses to pay what they owe, then filing a lawsuit is a valid option regardless of the nature of your accident.
At Cellino Law, we handle a wide variety of personal injury cases including:
Burn injuries
Medical malpractice
Wrongful death
If you are unsure if you can receive compensation for your personal injury, whether through an insurance claim or a lawsuit, contact us at Cellino Law today. We can help you understand your legal options and plan a course that will get you back to a state of normalcy as quickly as possible.
How Can a Personal Injury Attorney Help You With Your Lawsuit?
A personal injury attorney can be a reliable ally from the time you file your initial claim until you reach a final settlement or verdict. Your lawyer can:
Investigate the accident that caused your injury
Evaluate the damage to determine the worth of your claim
Handle all paperwork and administrative tasks on your behalf
Negotiate with the insurance company so you can focus on recovery
Represent you in court when you decide to file a lawsuit
If you have lingering concerns regarding how long a personal injury lawsuit can take in Manhattan, NY, keep in mind that working closely with an attorney can greatly expedite the process. Your attorney can help you understand how long your lawsuit will take based on the type of injury, the complexity of the case, and your current medical situation. The insurance company might try to leverage factors such as your age, medical background, and pre-existing conditions to complicate the trial or diminish the value of your claim. Even though some lawsuits may not reach a settlement for a year or longer, your attorney can be a source of support every step of the way.
Contact a Manhattan, NY Personal Injury Attorney Today
When you are contending with an insurance company in court, they may deploy any tactic at their disposal to prolong the case and discourage you from pursuing the compensation you deserve. This might include delaying settlement offers, delaying depositions or taking advantage of the numerous complexities within a lengthy insurance policy. You need a personal injury attorney on your side who can even the playing field. Contact Cellino Law online or by calling (800) 555-5555 today for a free consultation.
Tim Cellino handled my case beautifully. He is very knowledgeable and patient with all my questions. He kept in touch with me through out my ordeal. Tim also got a settlement for more than I expected. I highly recommend Tim Cellino!

Jayne

My experience during the time of negotiations was extremely positive. Josh Sandberg handled my lawsuit with the utmost integrity. He returned all my phone calls in a timely manner and answered all my questions. Josh made things less stressful. I would highly recommend Josh and the entire staff at Cellino Law.

Arthur

My wife and I would like to take this opportunity to thank you for a fantastic job as our attorney. We could not have been more pleased with the work you and your team has done on this case. This past four years or so has been such a roller coaster for our family. We are very pleased and grateful with the result. We have made a good choice by choosing you. Thank you.

Dave

This is to express our gratitude to you and your team in helping us and Stephanie navigate through the legal process following her car accident. We are very satisfied with the outcome and grateful for your hard work and attention to details. We fell confident that with this compensation, Stephanie will be able to move forward with her studies and her life with the ability to care for some of her health needs resulting from the injuries sustained following her car accident. Thank you very much and may God continue to bless your efforts.

Jose & Rose

Thank you for your help in settling the case of my father's accident. I could always count on you to answer my questions honestly and in terms I could understand. If all lawyers at Cellino Law are like you, I understand why they are an A-1 law firm.

Bedner

Thank you for your time, effort, and hard work on my case. I appreciate your expertise and compassion. I never experienced what I went through and I would have been completely lost without you.

Martha