Slip and fall cases tend to be quite challenging. While everything might seem to indicate that the responsible party owes you compensation, with these cases, you are very much likely to face lots of challenges every step of the way. If you suffered injuries during a slip and fall, taking time to recover and feel well is vital, which is why you are advised to consider hiring the services of an attorney. Apart from helping you handle the legal aspects of such a case, working with a slip and fall attorney also increases your chances of getting maximum compensation for your injuries.
Cellino Law is a trusted and reliable law firm that is committed to helping people get the justice they deserve. Our Manhattan slip and fall lawyers help people who've been involved in these accidents with the following:
Protecting victims' rights when property managers and owners try to blame them for the accident
Consulting and working with professionals from different fields when valuing a case
Confronting insurers when they devalue or deny a claim
Carefully investigating the circumstances surrounding a case to establish causation
When you choose Cellino Law to represent you, you can rest assured that our professional and highly-skilled personal injury attorneys are going to do everything in their power to ensure they build a rock-solid, evidence-backed case for you. Before we even start negotiating things with insurers or the property owner, we always make sure that we've first collected compelling and reliable evidence, along with testimonies from professionals and witnesses, to ensure we get you the right settlement amount. In case what you are offered is unsatisfactory, our slip and fall attorneys aren't afraid of taking things to the next level – taking the matter to court.
As a victim, you will have a better chance of receiving much higher compensation amounts when you choose to hire the services of a Manhattan injury attorney. If you've suffered injuries as a result of slipping and falling, consider giving the Cellino Law Firm a call now for legal advice and more on what your options are when it comes to seeking compensation. Since the initial consultation is free, there's nothing to hold you back.
What Should You Do You Do Immediately After a Fall in New York?
According to research statistics, over one million Americans visit the emergency room each year across the country due to fall-related injuries. And just like with any other type of accident, some people only experience minor injuries like bruises and cuts, while others suffer more serious ones like concussions, broken bones, broken hips, spinal cord damage, and head injuries. Some of which are fatal.
Fortunately, if you've fallen while on someone else's property, there is a good chance, based on the laws in Manhattan, NY, you are eligible for compensation. Irrespective of the location or place – it could be public property, private property, business premises like a restaurant or store, or home – you still reserve the right to take legal action if you've suffered injuries due to a slip and fall accident. With this in mind, the next thing to consider is what you need to do immediately after the accident.
Seek Medical Attention ASAP
Immediately after an accident, the first thing you need to do is seek medical attention right away. Even if you feel okay, it's crucial you do so as it will not only allow you to get checked and receive the treatment you need but also ensure you get medical records – which are essential, especially when it comes to filing for compensation. Medical records help demonstrate the extent of injuries suffered and damages incurred. Some injuries are quite severe such as traumatic brain injury, which has immediate symptoms. Prompt medical care and timely diagnosis can save your life.
Report The Incident Immediately After It Happens
Make sure you alert the company or person in charge of the premises or property right away. For instance, if the slip and fall accident happens in a restaurant, make sure you inform the establishment's manager or owner as soon as it happens. If the accident occurs in a rental property like an apartment or condo, make sure the landlord knows. The person you inform should make and file a formal accident report – ensure you get yourself a copy. If you have to be taken to a hospital for treatment, make sure you call the person at a later time and ask them to send you a copy of the report. A Manhattan slip and fall accident lawyer will make sure to put it to good use.
Be Mindful Of What You Say And How Much You Say
Immediately after the accident, it vital that you consider the things you say irrespective of who you are dealing with at the moment. Avoid getting emotional, arguing, admitting guilt, casting blame, or trying to explain how you slipped and fell. Remember, anything you say can and might be used against you at critical moments like when your compensation is being calculated. It's crucial that you don't allow things to escalate. If you are still conscious and capable, make sure you report the incident right away and in a composed manner.
Respectfully Ask People Who Witnessed the Incident to Give You Their Contact Information
If some people witnessed your accident, do your best to ensure that you get their names and their contact information. The goal here is to ensure you have a way to reach the witnesses when you need them to corroborate your story just in case the owner of the property decides to distort the story. Their input can surely help later on in your slip and fall case.
Take Videos And Photos Of The Scene
Make sure you snap as many photographs of the accident as you can. While at it, make sure the images are well-detailed/clear and show the area where the accident happened. Also, make sure to take videos and photos of everything relevant to the accident, including things that might have contributed to the accident happening and other factors. It is wise to ensure that the images you take are timestamped – this will help your case when filing for compensation.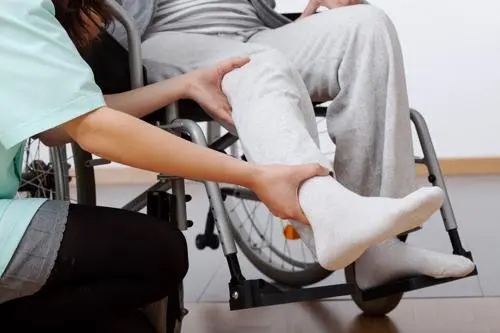 Preserve Whatever Clothing You Were Wearing
Do not wash the clothes or shoes you were wearing when the incident happened as these items serve as crucial evidence and prove that the accident happened due to the property owner's negligence.
Reach Out To An Attorney
If you've been involved in a slip and fall accident, make sure you call a as soon as you can. A premises liability attorney will help ensure proof of the accident is collected before it disappears. At the same time, an attorney will help ensure that you do not answer any questions that aren't related to the accident or your injuries, or those that might jeopardize your personal injury claim.
It is also vital that you consult a Manhattan slip and fall accident lawyer before signing any documents or starting negotiations with insurers. As a victim, it is worth keeping in mind that insurance companies are a business like any other and are always looking for ways to minimize their expenses or expenditures to increase profits. For this reason, they'll try their best to ensure they pay out the least amount possible as compensation.
What Are Some Of The Places Where Slip And Fall Accidents Occur Most?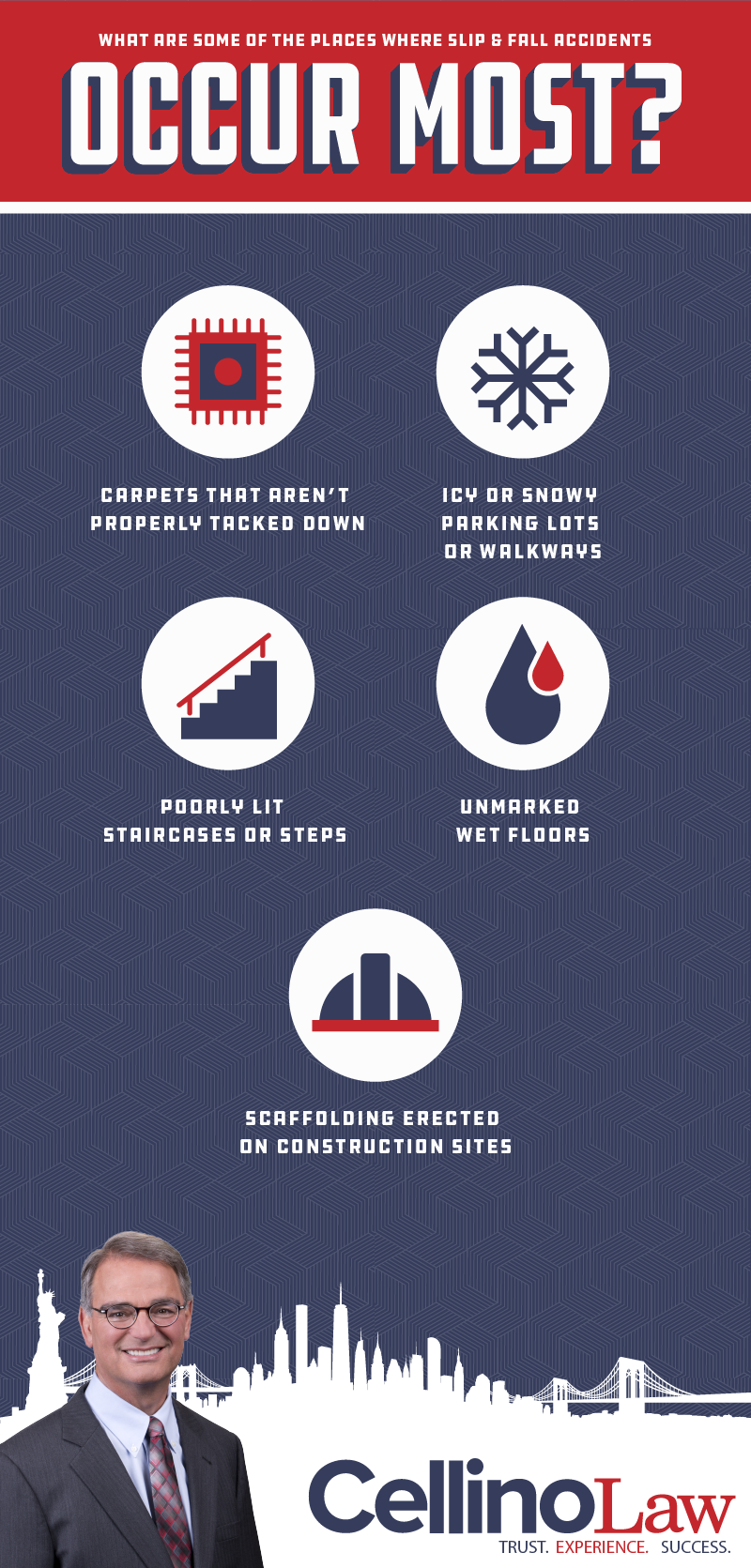 A slip and fall accident can happen to anyone almost anywhere in New York or any other state in the country. These accidents are more likely to happen in places where the people responsible fail to guarantee the safety of people using their premises. These accidents typically happen in most of these areas:
Carpets that are not properly tacked down
Icy or snowy parking lots or walkways
Poorly lit staircases or steps
Unmarked wet floors
Scaffolding erected on construction sites
While a lot of people blame themselves for their slipping and falling accidents, in actuality, the liability falls on the owner or manager of the property or the person that's responsible for ensuring the specific area is well maintained. In most cases, it is negligence on the part of the people responsible that led to the accident and resulting injuries.
What Are Some Of The Leading Causes of Slip And Fall Accidents?
According to FSI (the Floor Safety Institute), slips and falls are responsible for over 1,000,000 emergency visits annually. According to the institute, a majority of the people who visit the ER after slipping and falling typically sustain head trauma, bone fractures, lacerations, and bruises. Most, if not all, fall injuries are caused by dangerous walking surfaces. Nevertheless, there are still many more dangerous conditions that have been known to cause people to fall, and they include:
Slippery, Wet, Or Uneven Surfaces
It's a known fact that when a surface gets wet, traction is significantly impacted. Things like recently waxed, or mopped floors and spills make the surface slippery, making it easier for a person to lose their balance and sustain an injury. Furthermore, things like torn carpets, unanchored rugs and mats, and loose floorboards also pose a danger to people.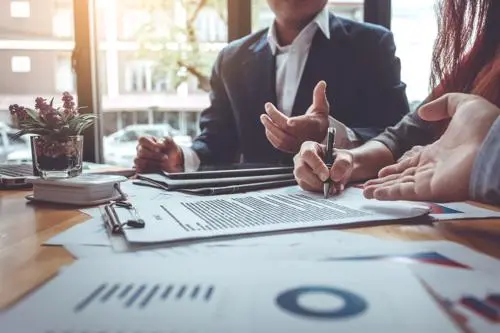 Potential outdoor hazards include things like rain, snow, and ice – all of which potentially create dangerous environments. Other detrimental factors include uneven or defective indoor or outdoor surfaces that have the potential to make someone fall.
Obstacles On Walkways
These include things like shoes, equipment, tools, power cords, open drawers, boxes, clutter, toys, etc. The list is endless.
Poor Lighting
Poor lighting is a leader, especially when it comes to creating potential hazards that leave people susceptible to falling in staircases or buildings. It is one factor that's known to create an environment with higher than normal chances of tripping and falling accidents happening. Poor lighting is a great danger, even on surfaces and environments that are non-hazardous.
Missing Safety Features
If there are people who are more likely to use handrails to avoid falling, it is the elderly. Not having handrails in a building or installing them at the wrong height or not fixing loose ones could lead to people slipping and falling. Wheel stops and speed bumps are another potential slip and fall hazard. Such features mustn't be installed directly on pathways, and if they're, they should at least be easily visible and marked with bright colors.
In case a floor is dug or opened for construction purposes, it should be well covered when not being used, and warning signs should be put up. The same applies to floor openings and permanent grates, which should always be covered to keep people from tripping.
Poor Constructed Or Designed Stairways
Handrails aren't the only things that can cause people to fall. Other features like stairs can also lead to serious fall accidents. All buildings in New York and other states around the country are required to meet set county and state building codes. For example, stairs are required to meet certain depth and height minimum measurements – the difference in depth and height between each stair should not vary greatly.
New York's building code requires that all building owners should maintain their escalators, elevators, curbs, and other features of their buildings based on the set standards.
Work-Related Falls
It's worth keeping in mind that a fall can happen virtually anywhere. As someone who spends a lot of time at your place of work, you need to be aware of the fact that an accident can happen while performing your duties. According to statistics, a lot of people suffer fall injuries while at work. Falls at a place of work tend to be more dangerous than others, especially in risky industries like the construction industry. Sadly, work-related slips, trips, and falls are relatively common and are a major cause of injuries and lost time, considering that it becomes harder for injured workers to go to work and perform their duties because of their injuries.
At the same time, work-related fall accidents lead to dozens of Worker's Compensation requests – according to statistics, 12 to 15 percent of all Worker's Compensation requests are directly related to fall injuries. Research shows that this number significantly increases as people age. According to the Bureau of Labor, falls in places of work tend to be fatal. In a 2017 report, the bureau states that about 31 people died that year as a result of work-related falls.
Fortunately, workers are eligible for Workers' compensation if their injuries happened while performing their duties. This is because employers in the US are required by law to provide their employees with this coverage. As such, injured employees reserve the right to receive compensation for lost wages, medical bills, and disability benefits. They also reserve the right to sue their employer if they are injured while at work. With worker's compensation, workers will still receive compensation for injuries regardless of who's responsible.
However, it is worth noting that there is a limit to how much people can receive, and the amount of time they have to file their personal injury claims. If you've suffered slip and fall injuries while at your place of work, chances are you'll have to work with a physician that an insurance company provides. It is also worth keeping in mind that the insurance company will try its best to ensure the value of the claim stays as low as possible. Due to this, you should consider hiring the services of a professional Manhattan workers' compensation attorney.
Vulnerable Elderly
As we age, we start to experience challenges performing trivial tasks such as standing up. According to statistics provided by the State Department of Health, a large number of older adults living in New York die from fall-related accidents each year while thousands more suffer severe injuries.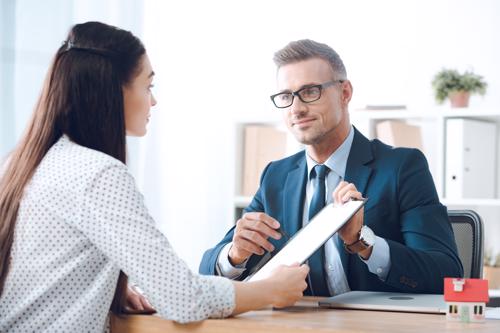 It was reported that between 2005 and 2014, over 900,00 older people in New York were rushed to the ER due to fall-related injuries. Of these, about 8,000 people succumbed to their injuries. In 2014 alone, about 111,000 New Yorkers over 65 years of age visited the emergency room with fall-related injuries. Of this number, over 52,000 had serious injuries, while about 1.200 succumbed to their injuries.
Who's Liable For Injuries Suffered After A Slip And Fall Accident In New York?
Both property owners and homeowners share the responsibility of ensuring that their premises are safe for people who visit or spend time there. In the event a property owner refuses to correct potentially hazardous issues, he or she can be held liable for any trip/slip and fall injuries that occur as a result. How often a property owner investigates safety conditions is dependent on why guests visit the premises or building. For instance, if the building is used as a business premise, the owner of the building should inspect it often and make sure the issues that present safety hazards are fixed ASAP.
If you are visiting family or a friend, then the owner of the house does not really have to inspect the building for hazards as often. Nevertheless, if there are some concerns, the owner should inform his or her guests beforehand. Property owners can be held liable for injuries if they knew something was wrong and never told you before you visited them.
Apart from business owners and homeowners, landlords and government agencies can also be held liable for any injuries suffered as a result of slipping and falling incidents. It is, therefore, crucial that you identify who is responsible when the accident happens. According to New York State law, you are allowed to seek compensation from the people who are responsible. Our law firm will also investigate the conditions and circumstances surrounding your claims case.
How Much Do Slip And Fall Cases Cost?
Slip/trip and fall cases are quite unique. Each case is different from the other, considering that each has its own set of unique facts and circumstances – things that play a major role when it comes to determining the value of a case. Nevertheless, our professional slip and fall lawyers can still offer you an estimate of what we think will be a fair compensatory amount by considering several factors, which include:
The nature and extent of injuries suffered
Past, current, and future medical expenses
The extent of non-economic damages suffered – includes punitive damages; physical and emotional suffering
Any loss of wages and the ability to earn in the future because of injuries suffered
The slip and fall lawyers at Cellino Law always do their best to ensure that our clients get maximum compensation for their injuries. If need be, our law firm will hire an economist and life care planner and have them help us value some of the factors that affect the outcome of a claim.
What Are Some Of The Most Common Injuries That Slip And Fall Accident Victims Suffer?
As we saw earlier, accidents due to trips, slips, and falls often lead to injuries. While most injuries are minor, some can be serious with others proving to be fatal. When it comes to slip and fall accidents, the severity of injuries suffered is often determined by age, the nature of the fall, and where it happened. For people who fall while at work, such accidents tend to negatively affect their productivity and have a major impact on their health
Understanding some of the common injuries people suffer in an accident of this nature can help you see why it's crucial to see a doctor and reach out to a slip and fall accident attorney. Communicating your woes early enough can help build the room for effective and better treatment programs and helps slip and fall attorneys prepare your claim for compensation.
Some of the most common injuries suffered during a slip and fall include:
Broken Bones
Bones typically break when more pressure than they can handle is applied to specific spots. During a fall, a lot of pressure can end up being exerted to specific spots on a bone, causing it to break. During fall accidents, a lot of people end up experiencing wrist, ankle, and hip fractures, or other types of broken bones. The older someone is, the more likely it is for them to end up breaking a bone or two during a fall accident.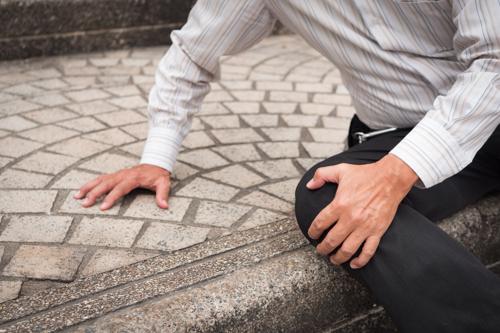 However, it is worth noting that health status and age do not matter that much from a legal view of things. How fragile your bones are doesn't matter – as long as you have suffered injuries due to a fall, you still reserve the same rights to seek financial compensation for your injuries as any other person.
Cuts And Bruises
Cuts and bruises are the most common injuries a lot of people suffer during a fall accident and can either be external or internal. While most of these injuries might not look that serious, disfigurement is considered a serious matter under the Manhattan personal injury law. This is why you are advised to take pictures of your bruises and cuts immediately after the accident for documentation purposes.
Brain Trauma
Fall accidents can cause the brain to experience trauma. This often happens when the head hits the floor or ground first or when it's suddenly jolted. Head injuries can be dangerous, with most leading to complications that can be life-threatening. This is quite true, especially in cases where head injuries go untreated. If you have suffered head injuries during a fall, you should visit a hospital as soon as possible and have your injuries evaluated by a specialist.
Nerve And Spine Damage
The nervous system and spine are quite fragile and can suffer damage when stretched beyond their limit. It is worth noting that damage to the spine and nervous system can be permanent, negatively impacting all aspects of the victim's life.
Muscle Strain And Shoulder Dislocation
Shoulder dislocations and muscle strains are some of the most common injuries suffered during a fall accident. These injuries normally happen when an individual is trying to reach for something while falling. In some instances, these types of injuries end up requiring surgical treatment and might even leave the victim requiring long-term prognosis for them to recover fully.
Knee Damage
Knee damage is another fairly common type of injury suffered during falling accidents. Since our knees are a combination of ligaments and bones, it often takes longer for them to heal, especially when someone hurts their ACL or MCL. Apart from ligament tears, there is also the possibility of a person dislocating their patella. When that happens, knee reconstruction will most probably be needed.
Sprained Wrists Or Ankles
It is quite easy to get ankle and wrist sprains during a fall. This is because, during a fall, most of us try to use our arms/hands as a cushion. A sprain is basically a ligament tear, and they tend to be very painful. Considering that ligaments aren't adequately supplied with blood, healing can take some time. While most sprains often do not look that serious, they still can have a negative impact on your quality of life. Depending on how severe the injury is, a sprain can make simple tasks like cooking, walking, buttoning a shirt, etc. a huge task.
What's Manhattan's Statute of Limitations When For Slip and Fall Injury Cases?
As a slip and fall victim, you need to understand that there is a time limit for filing a compensation claim in Manhattan. In definition, the statute of limitations is the amount of time the law allows one to file a claim for compensation, and it starts from the day they got into the accident. If you do not file your case within the allocated time, then your case will be lost forever, meaning you can no longer seek compensation for your injuries.
The Statute of Limitations for slip and fall accidents in New York is three years. For a better shot at ensuring you get compensated for your injuries, consider hiring the services of a personal injury attorney immediately after the accident and have them handle the matter for you. Doing so will help ensure your case is filed within the stipulated timeframe.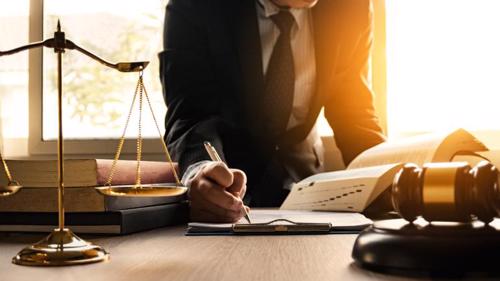 It is worth noting that the statute of limitations in New York varies based on the type and nature of the case. For example, if the claim for compensation is being filed against a municipal or any other government agency, then make sure that you file it within 90 days. In essence, the allowed statute of limitations in New York is one year and ninety days.
Why Is It Important To File The Accident Report At The Time Of The Fall?
Since the negligent actions of another person cause most slip and fall accidents, that means that you, depending on the nature and cause of the accident, are entitled to financial compensation if you've suffered any injuries. Accident reports help establish the facts that surround the case, though they aren't always required. Nevertheless, the process of filing one is different depending on the location – is it a private residence, government property, or business property?
Reach Out To A Manhattan Slip And Fall Lawyer
When you choose us to be your legal counsel, our highly-skilled and professional Manhattan premises liability lawyers at Cellino Law will do their best to ensure they build you a strong case that's backed by indisputable evidence. Before we even start negotiating terms with insurers or the property owner, we will make sure that we have collected enough evidence, along with witness and professional testimonies, to leverage the right settlement amount. In case what you are offered is unsatisfactory, we are ready and willing to take the matter to trial and battle it out in court.
Manhattan Slip & Fall Accident Lawyer
PRACTICE AREAS
Joe and I just wanted to send you this note thanking you for the professional way you handled our lawsuit. Your kindness was extremely appreciated in a very difficult time. When we found out the people that caused the accident had no insurance, we thought our chances of receiving any settlement was nonexistent. Once we met with you and released you were able to help us our minds were put at ease. Your aggressive manner of handling the case exceeded our expectations. Please feel free to use us as a reference. Thank you so much and best wishes,

Danielle and Joe

Now that reality has set in, I want to thank you for all your work and assistance in obtaining my settlement for the pelvic mesh. This money will make my life so much easier in the future. Medicare just isn't sufficient. I know that I will have enough to live on. I truly appreciate of your efforts. Thank you!

Loraine

This letter is to thank Ms. Diane D'Andrea, assistant to Mr. George Gridelli, Attny for all the hard work, dedication, and attentiveness she showed during the representation of my case. She was always cheerful and ready to help in whatever way she could. All messages left for Mr. Gridelli were always relayed and Mr. Gridelli always promptly returned our calls. She was a very competent assistant. Cellino Law has proven to be a model of what legal representation should be. Throughout the 6 ½ years of this case, I have heard many horror stories from people with "bad lawyer stories." We consider ourselves to be very lucky to have chosen Cellino Law and will always recommend you to those looking for good, honest representation with a personal touch.

Joseph

We want to send a big "Thank you" from the both of us. We know you both fought for us and did a great job with our case. You did it in a timely manner and we appreciate it.

Kerrijo & Jerry

Cellino Law and more specifically my attorney, Gregory V. Pajak, Managing Attorney, and as a whole the Cellino Law Firm and its organization. This is by far one of the most professional law firms and attorney I have ever engaged with and retained in my 35 years. The level of professionalism goes beyond words, the care and constant engagement with me as the client was touching. I was never ever just treated as simply a CASE with potentially a significant dollar number attached to my file. I was engaged regularly, Tracey (Ass't) and Greg always made sure to remain constant, as well as consistent in overseeing that my case was handled properly and that it did matter in many ways - ensuring that the end result(s) would be fair and reasonable to my case/injury. The regular follow-up calls were very satisfying, knowing that you're involved in your case matters significantly AND always. One of my main items to recognize Cellino Law and Gregory is that whenever I called, I was able to get through to speak directly to my Lawyer and he would answer any if not all of my questions in a very professional and genuinely caring manner. I always felt cared for and protected legally and more importantly, I was made feel as a human being that was being cared for and always keeping me abreast of all matters connected to the case. There was never a point I felt let down, on the contrary -the level of service was "STELLAR". Greg is the consummate professional, a 'role model', if you will, for what other attorneys should strive to become when dealing with their clients.

Anthony

Choosing the right attorney to represent you after an accident can make all the difference. This is no cliche. I recently experienced these words to live by first hand. After a tractor trailer rear ended me at high speed in 2017 I retained Allan Silverstein to handle my case. I quickly realized that bringing a lawsuit rapidly snowballs into a mountain of details that can make or break your results. Documents, case histories, doctor visits, bills, and lots of phone calls all need to be accurately kept track of if a successful outcome it to be attained. To complicate matters I reside in New York and the incident took place in New Jersey. Luckily, Allan was licensed in multiple states. I was fortunate to find Allan to handle this matter from the New York area. Armed with an accurate account of the facts Allan went to work on the difficult job of negotiating with the defending insurance company as well as my no fault carrier in order to obtain the best possible outcome for my set of circumstances. In a lawsuit communication is key and and events can be of a timely nature. Allan never failed to return my calls - usually the same day! He fought skillfully and respectfully to get me the best possible settlement. He is easy to deal with and a likeable down to earth guy. He always listened with compassion and respect to my issues. He guided me with objective understanding as well as a realistic analysis of the merits of my case. When we finally settled Allan got me a fair agreement beyond my expectations and negotiated with my doctors to make sure all my bills were paid. It was a great experience having Allan represent me. Quality work in any aspect of life is hard to find. Quality is what I got with Allan Silverstein. I highly recommend him if you find yourself in need of a personal injury attorney.

Theodore