Every employee knows or has come across the term Workers' compensation, often shortened to Workers' Comp. It is a type of insurance meant to cover employees injured at their workplace. This can be through accidents or the general nature of the occupation. The former means that if, for example, you work in a chemical manufacturing company, and a corrosive substance harms you in an accident, you are entitled to compensation in form of medical benefits and salary/wage replacement. In this case you should seek the assistance of our workers' compensation lawyers in Manhattan, NY and provide legal help for your claim.
The latter on the other hand means that if you work in the same chemical industry, and are exposed to radioactive substances with time which harms your health, you're likewise entitled to compensation. For this and all that appertains work injuries, qualified Manhattan workers compensation lawyers at Cellino law will ensure your right is accorded. Here's all you need to know about workers' compensation and how a Manhattan personal injury firm can help you receive it.
How does Workers Compensation Law Work?
The New York State law ensures both employee health and safety by introducing a lot of regulations in the workplace setting. One of these is the Workers' Compensation Act, which is purchased by employers from insurance providers, or self-insurance under the law, to protect their employees in case of mishaps at the workplace. To this effect, the state has a method with which it assesses the benefits owed to an employee in the event of injury. This can be in the form of medical care, replacing lost income and sick leave to allow psychological and physical recovery.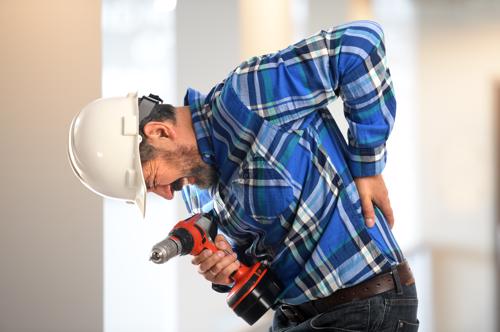 You should not be afraid to claim this since, under the law, you are entitled to workers' compensation benefits which protects your family as well as yourself from financial strain. This, however, comes at a cost, the compensation by an employer strips you of a right to sue the employer of negligence, which is termed as 'Right of limited protection'. The flip side is that compensation lowers or totally eliminates the need for long litigation processes, which could even end up against you.
What Type Of Injuries Qualify For Workers' Compensation In Manhattan?
Though all injuries upset our physical well-being, not all injuries qualify to be compensated. That is why it is extremely important to be familiar with the New York State laws, especially the Workers' Compensation. This will avoid rubbing shoulders the wrong way when claiming for injuries that are not covered which could even end up upsetting management and leave you jobless. When injured, therefore, familiarize yourself with what is and what is not covered under the New York workers' compensation laws.
Rigorous guidelines are set by law, in an attempt to also provide protection to the employer where some could feign injury just to have some time off work and purloin money from employers while at it. This said, simply because you had an accident at work doesn't automatically warrant being paid and taken to hospital by your employer. It's much more complex than that. Here are the categories under which you qualify for compensation:
Under the New York liability laws, your employer is mandated to hold Workers' Compensation coverage. If you encountered an injurious accident while on duty, performing a task required of you by your employer. The injury could lead to physical wounds, sicknesses, or disabilities. All these have to be a direct result of the nature of your work.
A written notice has to be presented to the employer within 30 days from the time of injury otherwise will be disregarded. If after seeing a physician or medical professional, the disability, illness or injury is a direct consequence of your work conditions or the accident. Our worker's compensation lawyers know all the details and can guide you through to make your claim.
Despite attempts by the state law to protect employees, employers have ways of ensuring they are not liable for any injuries, right along with their counterparts, the insurance providers. Employees, therefore, need substantial evidence and witnesses along with medical reports to ensure they procure the right against the status quo.
Will Job Security Be Affected By A Workers' Compensation Case In Manhattan?
Unlike what most people would think, your job should not under any circumstance be affected by your Workers' compensation claim. This is because most companies are actually required to procure insurance covers for their employees, one of these being Workers Compensation insurance. You, therefore, need not worry about upsetting your boss, as the insurance company is the one that parts with 'their money'.
Furthermore, there's no situation at which you're offending your boss. By virtue of the fact that they apply for workers' compensation, they acknowledge that accidents do happen and they are ready to take care of you in the event of one. Your job is therefore secure even when claiming workers' compensation benefits.
Can Domestic Workers Receive Workers' Compensation In New York?
A lot of domestic workers like gardeners, nannies and babysitters could probably wonder if they are considered employees, or contractors, which can affect their ability to gain workers' compensation. The New York law categorizes private household workers in various groups as per the number of hours they work in a week. This said, only those that work for 40hrs and above qualify to be employees.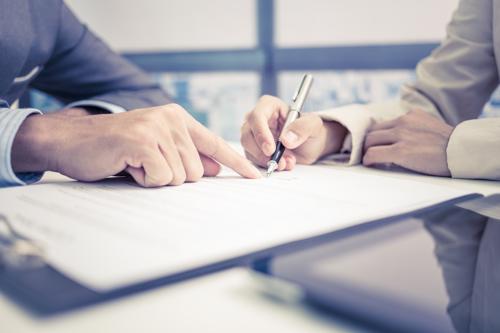 They are therefore the only ones who require to be covered by a New York State workers' compensation insurance policy. Knowing where you stand is important before exposing yourself to risky tasks without any form of compensation to have your back!
What Is The Average Compensation Settlement For Work Injuries?
Settlements vary depending on the nature of the injury and its repercussions, therefore. Some services, however, are an assured deal, those of which include:
Cost of all medical care: consultation, treatment, and other forms of medical care that you have incurred.
Any impending medical complications that may arise in future like X-Rays, further testing, therapy and surgery
Lost monthly salaries and wages, until you resume your job.
A disability payment when it applies
At Cellino Law firm, we've successfully represented clients in countless workers' compensation claims. Every case, however, is unique and is dealt with differently. Workers' Compensation Insurance companies will present impressive deals to you before trial, especially when dealing with a company as good as Cellino Law.
Our professional workers' compensation attorneys have managed to secure the future of hundreds of victims of occupational injuries. We are here to offer consultation and guidance on what to pursue depending on the nature of the case, and when we go to trial, you can be assured of the highest possible settlements for all inconveniences and injuries caused by your job. As an incentive, our consultations are free, so pick the phone and speak to a lawyer today!
Returning To Work After An Injury
While a settlement can be handsome and compensation feel too good to be true (That's only if sustained injuries are not permanent), it is imperative that you go back to work as soon as you can. This is because you stand a higher chance of procuring the same job you had. If you were a critical person to the business model, chances are, when you left, they replaced you. The more you stay at home, the more your replacement fills the gap. Besides this, compensation wages tend to be a notch lower you're your income and finally, you could actually benefit from going back to work where more compensation packages are given to you to ease full recovery.
What Benefits Does Workers' Compensation Award?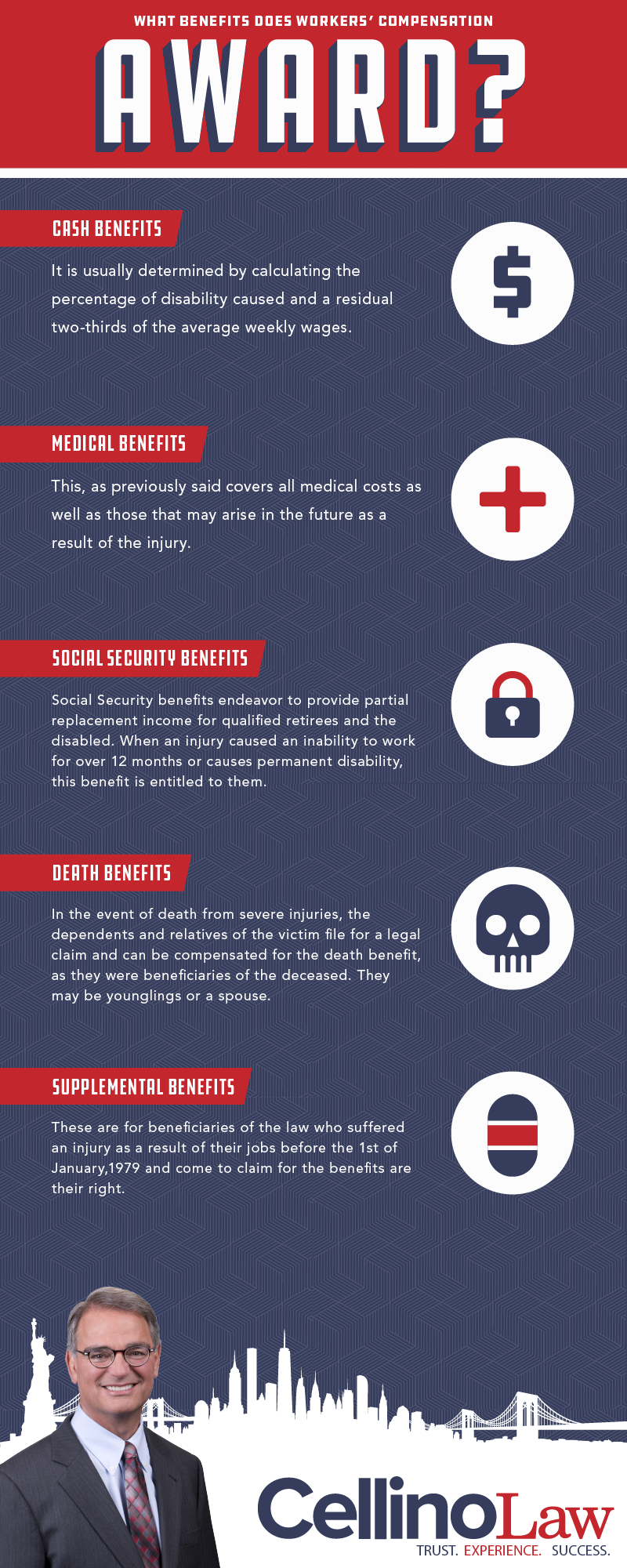 Claims of Workers' compensation benefits are taken to the New York Workers' Compensation Board as the state's representative. Here, they are processed and under instruction by the board, the compensation insurance provider pays the residual medical expenses and weekly wages. Other compensation benefits include:
Cash Benefits
It is usually determined by calculating the percentage of disability caused and a residual two-thirds of the average weekly wages.
Medical Benefits
This, as previously said covers all medical costs as well as those that may arise in the future as a result of the injury.
Social Security Benefits
Social Security benefits endeavor to provide partial replacement income for qualified retirees and the disabled. When an injury caused an inability to work for over 12 months or causes permanent disability, this benefit is entitled to them.
Death Benefits
In the event of death from severe injuries, the dependents and relatives of the victim file for a legal workers' compensation claim and can be compensated for the death benefit, as they were beneficiaries of the deceased. They may be younglings or a spouse.
Supplemental Benefits
These are for beneficiaries of the law who suffered an injury as a result of their jobs before the 1st of January,1979 and come to claim for the benefits are their right.
Common Injuries That Occur In The Workplace
Many are the times you will approach your employer about illnesses from the occupation, and they'll either brush you off or shut you out completely. Even though they may not incur any financial loss from a legal case, remember that they still have the business name to protect. You may, therefore, be at crossroads wondering whether to go ahead and file for a worker's compensation or not, amidst the unsupportive attitude of your manager.
Perhaps you've decided enough is enough and are claiming for compensation benefits, yet are faced with endless reports, forms and to top it all of the hostility at your workplace for going forward with this. You may also have impending injuries as we speak and are trying to shrug it off as much as possible because you need this job.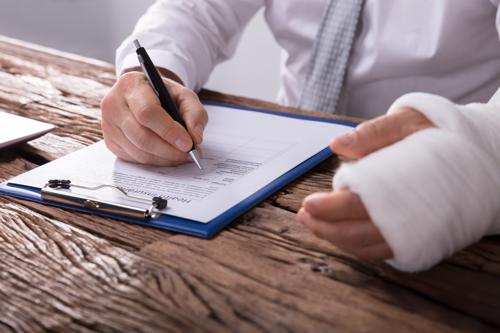 We're here to tell you that people like us were made for people like you. We've got all your needs covered, and you need not worry about correctly completing forms or denied claims. In fact, more people than you could possibly imagine have been where you are at. We are here to relieve you of the stress as you claim your legal right. Year after year, we have become an invaluable resource to devoted employees like you, who rightfully deserve to be compensated when you harm yourself for the sake of someone's business. With confidence, simply pick the phone and dial.
To enhance clarity, a simple broken bone and death equally require Workers' compensation and should have you file a claim. Here are some job-related injuries common in various workplaces.
Asbestosis
Broken Bones
Mesothelioma
Lifting Injuries
Injuries that result in the need for surgery
Knee Injuries
Complex Regional Pain Syndrome
Burn Injuries
Long-Term Workplace Illnesses
Cement Burn
Hearing Loss
Vision Loss
Hospital Workplace Injuries
Repetitive Stress Injuries
Shoulder and Neck Injuries
Partial Disability And Total Disability
When an injury causes disability, one has to claim for the disability benefit which can either be a partial or total disability.
Partial disability is defined as incapacitation to perform at the normal full physical capacity It could be due to the loss of a sense, or a certain body part, making it impossible to perform as good as you did before the work-related injury. Their ability to earn a living is therefore compromised. Though they can go back to their job, they can't do it as well because of a physical limitation. This makes them receive lighter jobs which could mean lower wages, hence the benefit.
Total disability however fully renders a person incapable of their previous jobs, perhaps due to broken bones, strokes or mental disabilities. The result is not being able to procure any job besides their previous one.
What You Need to Know About Employee Rights
Some rights will come in handy in the event of harsh treatment from your employer. For example, if he decides to sack you, remember that under the Medical and Family Leave Act, you have a right to 12 weeks unpaid leave as well as paid leave of over a year when suffering a critical illness. With this, you can legally claim back your job. This right will secure your source of livelihood especially since you were injured from your job.
Legally, claiming workers' compensation should not warrant firing by an employer. Terminating your job on these grounds could even lead to another case, as its violating law. Asking whether candidates for advertised positions whether they have ever sued for compensation is also considered illegal.
.
Finally, remember that in as much as it's your right to be compensated after a work injury, you need to inform your employer within 30 days. This makes the claim valid as well as establishes a healthy sense of openness with those on top of you. They, therefore, make decisions based on the humility and trust you displayed by being honest about any harm that may have occurred to you.
What You Need To Know About How Workers' Compensation Works In Manhattan NY
Now that you have a grasp of what it means to be covered by a Workers' Compensation Law and how it works, here is a scenario to elaborate the process of securing this right when you undergo a work-place injury illness or disability. A few changes may occur as each case is different from the other, a typical process with Bill as our employee, would go as follows:
Bill suffers an acid burn from working with some chemicals in a testing lab. Immediately Bill is scorched, he heads to the emergency room. He makes sure his supervisor is aware of the accident even before he leaves.
As soon as he can, Bill writes an official notification to his employer, informing him of the events of the accident. This has to be done within 30 days. Again, as soon as possible but within a- 2-year framework from the day of the injury, Bill completes an Employee Claim form known as Form C-3 then sends it to the Workers' Compensation District Office in his jurisdiction via email.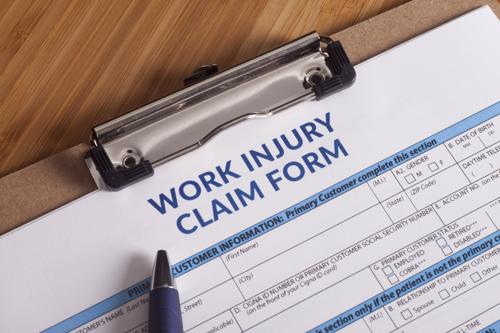 The employer after accident/injury notification, reports both to the worker's compensation board as well as the insurance company. He does this by filling an Employer's Report of Work-Related Illness or Injury Form called a Form C-2 (y). This has to be done in 10 days.
In a maximum of 14 days after receiving the Employer's Report, the insurance provider as is required of him issues a statement appertaining Bills injury, stating his rights under the law.
Within 18 days of receiving the Form C2, the insurance company may start paying benefits to Bill unless the claim is denied, which would be done within the first 7 days. If the claim was approved, Bill is to expect direct payments from the insurance company.
As Bill recuperates, the Board expects every 45-days' summary report from the physician or therapist. Within 12 weeks, if Bill has not yet recovered, the insurance provider then starts considering rehabilitation options, as they give the residual benefits.
Bill may be going through a lot of pain, but Bill is recuperating slowly without financial strain, secure of his job after healing, and assured of good healthcare monitoring/ treatment. Don't just sit and drown in physical, psychological, and emotional pain at home from a work-related injury. Be like Bill! All you need is the right legal professionals by your side and with Cellino Firm, you're assured of this.
Contact Our Manhattan Workers Compensation Lawyers For A Free Consultation Today!
Filing a worker's compensation claim can be stressful if you have never done so. It is a necessary step in getting compensation for your injuries, however. Missing a deadline can result in your claim being denied. If you have been hurt on the job or believe your claim was wrongfully denied contact our Manhattan personal injury lawyers to learn how we can help.
Manhattan Workers' Compensation Lawyer
PRACTICE AREAS
Joe and I just wanted to send you this note thanking you for the professional way you handled our lawsuit. Your kindness was extremely appreciated in a very difficult time. When we found out the people that caused the accident had no insurance, we thought our chances of receiving any settlement was nonexistent. Once we met with you and released you were able to help us our minds were put at ease. Your aggressive manner of handling the case exceeded our expectations. Please feel free to use us as a reference. Thank you so much and best wishes,

Danielle and Joe

Choosing the right attorney to represent you after an accident can make all the difference. This is no cliche. I recently experienced these words to live by first hand. After a tractor trailer rear ended me at high speed in 2017 I retained Allan Silverstein to handle my case. I quickly realized that bringing a lawsuit rapidly snowballs into a mountain of details that can make or break your results. Documents, case histories, doctor visits, bills, and lots of phone calls all need to be accurately kept track of if a successful outcome it to be attained. To complicate matters I reside in New York and the incident took place in New Jersey. Luckily, Allan was licensed in multiple states. I was fortunate to find Allan to handle this matter from the New York area. Armed with an accurate account of the facts Allan went to work on the difficult job of negotiating with the defending insurance company as well as my no fault carrier in order to obtain the best possible outcome for my set of circumstances. In a lawsuit communication is key and and events can be of a timely nature. Allan never failed to return my calls - usually the same day! He fought skillfully and respectfully to get me the best possible settlement. He is easy to deal with and a likeable down to earth guy. He always listened with compassion and respect to my issues. He guided me with objective understanding as well as a realistic analysis of the merits of my case. When we finally settled Allan got me a fair agreement beyond my expectations and negotiated with my doctors to make sure all my bills were paid. It was a great experience having Allan represent me. Quality work in any aspect of life is hard to find. Quality is what I got with Allan Silverstein. I highly recommend him if you find yourself in need of a personal injury attorney.

Theodore

I am writing to let you know what an outstanding job George Gridelli did for me in my personal injury lawsuit. His professionalism and expertise were evident at our first metting and he and his paralegal Diane D'Andrea took care of me as if I was a friend and not merely a client. They both went above and beyond for me in so many ways that it would be too numerous to list and I am grateful to have had such an exemplary team represent me. When working with George and watching him in court he personified to me what a lawyer is supposed to be - an honest, extremely compentent man who helped guide me through the legal system. I could not have obtained better representation anywhere else at any price. To me that says a lot abut you and your firm's integrity. Thank you again for representing me and for having such stellar individuals working for you! I will continue to recommend your firm.

Carol

This is to express our gratitude to you and your team in helping us and Stephanie navigate through the legal process following her car accident. We are very satisfied with the outcome and grateful for your hard work and attention to details. We fell confident that with this compensation, Stephanie will be able to move forward with her studies and her life with the ability to care for some of her health needs resulting from the injuries sustained following her car accident. Thank you very much and may God continue to bless your efforts.

Jose & Rose

I am writing this letter to say how much I appreciate your services pertaining to my case. Your injury attorney took a hands-on approach and left me fully informed at all times as to where my case was going as well as how much ground we had to cover; leaving the final decisions in my hands but making sure that I knew all of the risks involved in the choices. I have dealt with a few law firms in my life on various different cases and this is the first time that I never had to call and/or track down my lawyer… because of this, I have and will continue to recommend Cellino Law to my friends and associates.

Denise

We want to send a big "Thank you" from the both of us. We know you both fought for us and did a great job with our case. You did it in a timely manner and we appreciate it.

Kerrijo & Jerry