What to Do If a Co-worker Is Responsible for Your Injuries
February 24, 2021
Almost one million American employees get injured at the workplace.
The average worker spends most of their day working alongside their co-workers. So, no matter how well you get along with these people and no matter how good you do the job, accidents happen.
Sometimes the workplace injury can be caused by a negligent worker (in fact it's one of the most common ways for injuries at the workplace).
If you were injured by a co-worker at the workplace, seek help from a New York workers' compensation attorney.
Here is what you need to know.
Start with a Workers' Compensation Claim
When you get injured at work, you have the right to seek workers' compensation claims, no matter if you got injured in an accident or because of a co-worker's mistake. Negligence isn't a factor in worker's compensation, all it matters is that a worker got injured.
These benefits will pay for your medical bills, other injury-related expenses, and about two-thirds of your lost wages.
However, workers' compensation won't pay for pain and suffering.
You can be eligible for compensation if you were injured after hours, so long as you follow the instructions of your supervisor.
You might not be eligible for workers' compensation in case you were:
Traveling back and forth from home
On a lunch break
Involved in criminal activity
Under the influence of drugs or alcohol
In some states, the compensation coverage will be denied if you were injured while you were "horsing around" with another worker (unless this behavior is common in your workplace and the supervisor hasn't corrected this behavior).
Suing the Negligent Employee
Workplace injuries require a long recovering (sometimes even months). In some cases, people end with permanent disabilities. The workers' compensation will only cover your medical bills and part of your lost wages. When your injuries occur because of a negligent co-worker, you can file a third-party lawsuit to get full compensation for your injuries.
Your lawsuit (unlike workers' compensation) can seek to collect all damages including:
Medical costs
Replacement services
Past and future lost wages
Consortium claims from your family
Pain and suffering
When filing a third-party lawsuit you will have to prove that your coworker did something wrong or didn't do what they were supposed to do, which led to your injury. You should show that your co-workers' mistake was a direct reason for your injuries.
To put it simply, you will have to prove that if it wasn't for your co-worker's negligence, you wouldn't have been hurt.
Even if you win the lawsuit, the liable worker might not have enough money to cover your damages.
When You Can Sue Your Employer
Another option is to sue your employer. You can file a lawsuit against your employer (you can do this if you ended up with a severe injury like head trauma, fractures, burns, amputations).
No matter how mad and upset you are with your co-worker or your employer, you won't be able to sue them personally if you ended up with minor injuries like bruises, abrasions, minor burns, or pulled muscles.
To sue your employer successfully when a co-worker injured you, you'll have to show that the employer knew that the co-worker was dangerous to others and the employer failed to protect you (and other employees).
Employer's Duty of Care
Employers who become aware of a worker's job-related errors have no legal duty to intervene, relocate, discipline, or terminate that worker.
The employer's legal duty is to take action changes once they find out an employee's negligence puts in danger the health and safety of other employees.
Workers' Compensation Reimbursement
Lawsuits can last for months or years, before the final settlement (sometimes it can go to trial). Meanwhile, the workers' compensation will cover medical bills and lost wages.
When an injured employee gets an award from the lawsuit for the same injuries, the workers' compensation is entitled to reimbursement of those payments.
Court awards and lawsuit claims are far higher than a worker's compensation payments.
Getting the Most Compensation for Your Injuries
Although workers' compensation is something that most workers get without any problems even if they don't hire an attorney, if you decide to sue the co-worker or your employer, you should get help from a workers' compensation attorney.
Your lawyer will help you write the lawsuit, and will represent your case until the very end. Proving fault (negligence of the co-worker and employer) can be a challenge. Get your legal help from Cellino Law attorneys.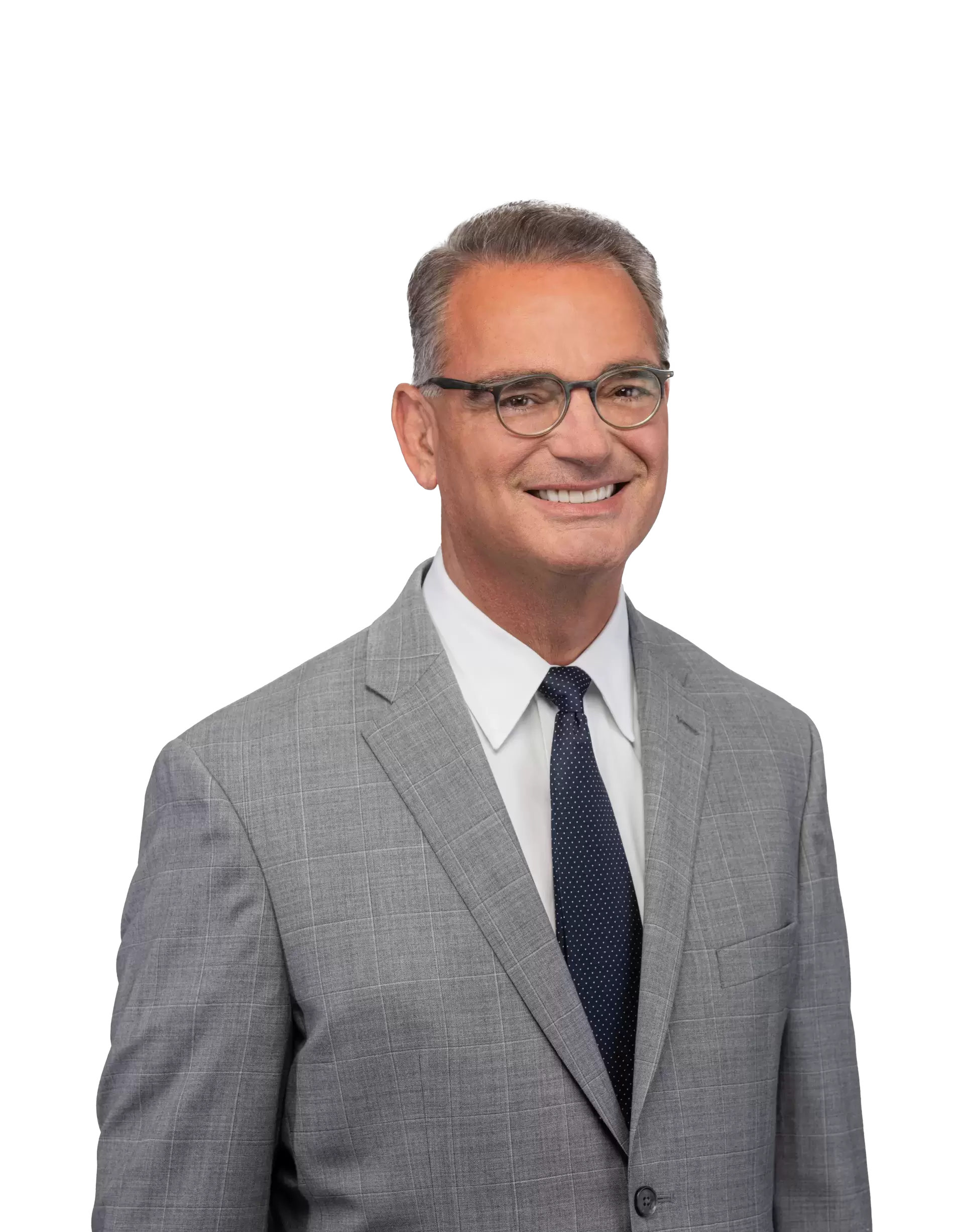 Content checked by the personal injury attorney Ross Cellino. As a family man and a trial attorney, I pride myself on winning cases and serving the community. With over 35 years of experience, I understand the function of a jury, how juries arrive at conclusions, and the role that the jury plays in administering justice. I know how to win cases. You can find us in Manhattan, Buffalo, Melville, Rochester, Brooklyn, The Bronx, Queens and other locations throughout New York.
My wife and I would like to take this opportunity to thank you for a fantastic job as our attorney. We could not have been more pleased with the work you and your team has done on this case. This past four years or so has been such a roller coaster for our family. We are very pleased and grateful with the result. We have made a good choice by choosing you. Thank you.

Dave

I just want to let you know that I did receive my settlement check. More importantly, I want to thank you again for all you did for both me and my family. I could not be more pleased with my experience at Cellino Law. From the moment I first spoke with you I felt comfortable - you took a sincere interest in my case, clearly explained the process and effected a quick settlement. From this day forward, when someone asks if I can recommend a good lawyer I will, without hesitation, say "Cellino Law". Thanks again.

Walter

Choosing the right attorney to represent you after an accident can make all the difference. This is no cliche. I recently experienced these words to live by first hand. After a tractor trailer rear ended me at high speed in 2017 I retained Allan Silverstein to handle my case. I quickly realized that bringing a lawsuit rapidly snowballs into a mountain of details that can make or break your results. Documents, case histories, doctor visits, bills, and lots of phone calls all need to be accurately kept track of if a successful outcome it to be attained. To complicate matters I reside in New York and the incident took place in New Jersey. Luckily, Allan was licensed in multiple states. I was fortunate to find Allan to handle this matter from the New York area. Armed with an accurate account of the facts Allan went to work on the difficult job of negotiating with the defending insurance company as well as my no fault carrier in order to obtain the best possible outcome for my set of circumstances. In a lawsuit communication is key and and events can be of a timely nature. Allan never failed to return my calls - usually the same day! He fought skillfully and respectfully to get me the best possible settlement. He is easy to deal with and a likeable down to earth guy. He always listened with compassion and respect to my issues. He guided me with objective understanding as well as a realistic analysis of the merits of my case. When we finally settled Allan got me a fair agreement beyond my expectations and negotiated with my doctors to make sure all my bills were paid. It was a great experience having Allan represent me. Quality work in any aspect of life is hard to find. Quality is what I got with Allan Silverstein. I highly recommend him if you find yourself in need of a personal injury attorney.

Theodore

We want to send a big "Thank you" from the both of us. We know you both fought for us and did a great job with our case. You did it in a timely manner and we appreciate it.

Kerrijo & Jerry

This letter is to thank Ms. Diane D'Andrea, assistant to Mr. George Gridelli, Attny for all the hard work, dedication, and attentiveness she showed during the representation of my case. She was always cheerful and ready to help in whatever way she could. All messages left for Mr. Gridelli were always relayed and Mr. Gridelli always promptly returned our calls. She was a very competent assistant. Cellino Law has proven to be a model of what legal representation should be. Throughout the 6 ½ years of this case, I have heard many horror stories from people with "bad lawyer stories." We consider ourselves to be very lucky to have chosen Cellino Law and will always recommend you to those looking for good, honest representation with a personal touch.

Joseph

Thank you for your time, effort, and hard work on my case. I appreciate your expertise and compassion. I never experienced what I went through and I would have been completely lost without you.

Martha