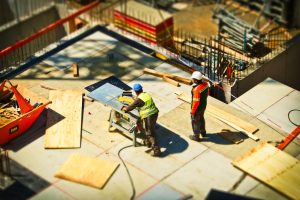 If you are among the millions of people who suffer a workplace injury requiring medical care each year, you are probably aware of the strict rules concerning reporting injuries, compensation, and employee benefits. Among those are specific time limits on how long you have to report an injury, file for workers' compensation benefits, or pursue legal action against the responsible party. These can vary depending on the type of injury you experienced and your location.
Workers' compensation laws limit how long you have to file a workers' compensation claim after an injury or illness develops. In contrast, state Civil Practice laws limit how long you have to file a legal claim against your employer for additional compensation. The experienced personal injury attorneys at Cellino Law can help determine whether or not you are still within the statute of limitations. Request a free case review today to explore your options.
Immediate Actions After a Workplace Injury
In New York, you have 30 days from when the accident occurs to report it to your employer. However, it is usually good practice to report an accident or injury as soon as it happens. This removes any ambiguity about the cause of your injury that could cause problems later on.
New York workplace laws also allow you to file a claim up to two years from the date of an injury if it causes further damage. For example, if you are injured and able to continue working, but your condition worsens a year later, you can still feel a claim for benefits. The two-year limit also applies to cases of illness and injury unrelated to an accident. You have two years from when you "should have known" about the illness in these situations.
Reporting an accident or injury does not necessitate filing an insurance claim, missing work, or seeing a doctor. It only creates a record of the accident so that you have documentation if your condition worsens. Then, if you decide to pursue workers' compensation or a lawsuit, you have a supporting record.
Statute of Limitations for Lawsuits
If you want to sue your employer for an injury incurred at work, you have to do it within three years in most cases. This time limit is known as the statute of limitations. It applies to most personal injury claims in New York, with only a few exceptions, such as medical malpractice cases and situations where you are not legally fit to file a claim at the time of your injury. Let's look closer at how those statutes of limitations are enforced in a New York personal injury case.
Accidents and Traumatic Injuries
In most situations, you will have three years from the date of your accident if it causes an injury. This is the most straightforward situation regarding the statute of limitations since you have an exact date when you were hurt. It also demonstrates why reporting an accident or injury at work is so critical.
Repetitive Use Injuries
Some workplace injuries result from performing the same action repeatedly for a long time. These are usually referred to as repetitive use injuries. Carpel tunnel syndrome is a prevalent example of a repetitive use injury, although it is far from the only one. In this case, the statute of limitations would apply from when you are diagnosed or first become aware of the condition. Documenting medical visits can help establish this timeline.
Work-Related Hearing Loss
New York laws treat hearing loss differently than other work-related injuries or illnesses. If you lose some or all hearing function, you have three months to report it to your employer and 90 days to file a claim. However, the starting point varies and can be:
From when you leave the company
From when you are no longer exposed to the noise
From when you receive a medical diagnosis of hearing loss
These time limits apply even if it places the reporting outside the standard two-year reporting period.
Wrongful Death
The family of someone who dies after a work accident may choose to file a wrongful death personal injury case. This is handled slightly differently from other wrongful death cases due to the state's workers' compensation laws. In New York, families have two years to file a claim.
Limits on Reopening an Old Injury Case
Ideally, after you receive benefits and take time to recover, your injury will heal, and you can return to life as usual. However, that isn't always the case. Sometimes, injuries get worse or become further aggravated with continued work. If this happens after several years, you may need to seek additional compensation by reopening the case.
It may be possible to reopen an old injury case even years after the initial injury. For example, if your condition worsens, you may seek additional compensation. In New York, you have 18 years after an initial filing to request a case be reopened and modified, as long as it is within eight years of your final benefit payment.
If you have previously agreed to a settlement that included releasing the right to future claims, this avenue may be closed to you. Always consult an attorney before signing any workers' compensation agreements to help preserve your future legal rights and options.
Suing Your Employer After Filing a Workers' Compensation Claim
Unfortunately, many workers falsely believe they cannot file a personal injury claim after receiving workers' compensation benefits. While this is not the case, state workers' comp laws mandate specific criteria that should be met before you decide to sue your employer.
New York laws dictate that workers' compensation is the sole avenue for benefits in instances of negligence by a coworker or your employer. However, there are a few exceptions to this rule, such as if an injury was intentionally caused or resulted from a third party's negligence. So, you generally must be able to demonstrate the injury was caused deliberately or that your employer failed to provide sufficient workers' compensation coverage to pursue a personal injury lawsuit successfully.
The ability to pursue litigation may be limited if you agree to a workers' compensation settlement that waives your right to further claims. That is why it is crucial to have a knowledgeable attorney review any documents and agreements before you sign them.
Additionally, if you receive a personal injury award after collecting workers' comp benefits, you may have to pay a portion of those benefits back to the insurance company. Our skilled injury attorneys will work with you to negotiate a settlement that takes this financial responsibility into account.
Taking Action Against Responsible Third Parties
Sometimes an employer is not at fault for a workplace injury. For example, a piece of faulty equipment could cause an accident, or a contractor could have left something where it didn't belong, leading to an injury. If that is your situation, you may be able to take legal action against the responsible third party.
Hire an Experienced Workplace Injury Attorney
New York workplace laws are complex and filled with exceptions that can limit your ability to receive compensation. Our attorneys know the laws and statutes that apply to these cases. Whether you want to file for workers' compensation benefits or sue your employer for an at-fault accident, we can help you find the best path forward. Contact Cellino Law at 1-800-555-5555 to find your local office and schedule a free case review.
My experience during the time of negotiations was extremely positive. Josh Sandberg handled my lawsuit with the utmost integrity. He returned all my phone calls in a timely manner and answered all my questions. Josh made things less stressful. I would highly recommend Josh and the entire staff at Cellino Law.

Arthur

We want to send a big "Thank you" from the both of us. We know you both fought for us and did a great job with our case. You did it in a timely manner and we appreciate it.

Kerrijo & Jerry

Cellino Law was a great company to work with. From the beginning they came out and met with my uncle and myself and assured us that everything would be taken care of from beginning to end our lawyer state and constant contact with us to make sure that everything would go smoothly and it did. I would definitely recommend anybody to go to Cellino Law for whatever help they need. And specifically please ask for the lawyer that we had Mr. Alan Silverstein. He was amazing and his staff was always attentive. Please go with them for your next law needs.

Eshaunda

I just want to let you know that I did receive my settlement check. More importantly, I want to thank you again for all you did for both me and my family. I could not be more pleased with my experience at Cellino Law. From the moment I first spoke with you I felt comfortable - you took a sincere interest in my case, clearly explained the process and effected a quick settlement. From this day forward, when someone asks if I can recommend a good lawyer I will, without hesitation, say "Cellino Law". Thanks again.

Walter

I want to thank your law firm for settling my lawsuit where others failed. You treated me with the utmost respect and care, because of your law firm the dream of owning my own home finally came true. For the first time in a long time, we're living out our dream home. Thank you a million times over. Thank you for making my dream come true.

Marcy

Now that reality has set in, I want to thank you for all your work and assistance in obtaining my settlement for the pelvic mesh. This money will make my life so much easier in the future. Medicare just isn't sufficient. I know that I will have enough to live on. I truly appreciate of your efforts. Thank you!

Loraine