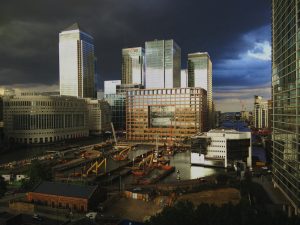 In 2020, the New York Workers' Compensation Board received reports of 139,843 workers' compensation claims, down from 181,560 the year before. Workers' compensation is a benefit that protects employees who sustain injuries on the job. In New York, the law mandates almost all employers to have insurance for their workers, even if those employees work part-time.
If you sustain injuries while performing your job duties, your employer files a claim on your behalf. Ostensibly, the provider pays out the benefits you are entitled to, so you may not think you need a lawyer. However, you may benefit from an attorney's services in three situations: negotiating benefits payouts with the insurer, representing you in a dispute, and pursuing compensation from an at-fault third party.
Negotiating With the Insurer
Dealing with insurance companies is never easy. They are not there to protect you, even though insurance is supposed to do that very thing. Instead, they look for ways to avoid paying benefits without breaking any laws (though some act in bad faith, which is illegal).
Unlike most other insurance claims, your employer files the claim with the insurer when you have a workplace accident that results in injuries. You still must ensure you have the documentation to support receiving workers' compensation benefits. Sufficient documentation does not necessarily mean the insurance company will pay up. You may need to negotiate a fair settlement.
What Should You Do After a Workplace Injury?
The steps you take after a workplace injury are crucial for submitting a workers' compensation claim that is less likely to result in a dispute. When you have an on-the-job accident, take the following actions to protect your health and your rights:
Take photos of the scene and your injuries
Get the names and contact information of any witnesses
Let your supervisor know about the incident immediately
Seek medical attention for your injuries right away from a healthcare provider authorized by the Workers' Compensation Board (this rule does not apply in an emergency)
Gather all evidence and supporting documentation
Notify your employer and provide documentation
File your claim with the Board
You may want to talk to an attorney before you submit the evidence and supporting documentation to your employer.
You have 30 days to notify your employer about your injury. If you wait longer than 30 days, you may lose your right to workers' compensation benefits. Your employer has 10 days from learning of the injury to notify their insurance company. You must also file your Employee Claim (Form C-3) with the Board within 30 days.
What Benefits Does Workers Comp Insurance Provide?
New York workers' compensation insurance provides medical coverage and pays for a percentage of lost wages. You should not have to pay any out-of-pocket expenses for your medical care as long as you follow the guidelines for using an authorized healthcare provider. However, the insurance company may dispute a specific treatment or cost.
Workers' comp insurance pays a portion of your wages when your injuries keep you from work for more than a week. If you miss work for more than two weeks, you receive retroactive wage benefits covering your first week of missed work. You also receive a wage benefit if your injuries allow you to return to work for fewer hours or in a reduced capacity, resulting in lower pay.
Why Do You Need a Lawyer To Negotiate?
If you sustain serious injuries in a workplace accident, the workers' compensation insurance company may offer you a settlement to close out your case. A settlement offer might seem appealing because you generally get a lump-sum payment upfront. However, it will almost certainly not provide you with sufficient compensation to pay for your losses.
A lawyer understands your rights as a worker and the insurance company's obligations. Workers' comp attorneys also know how to calculate damages the insurance covers, including anticipated future medical expenses. Lawyers with experience handling workers' compensation cases have the skills to negotiate a fair settlement with the insurance company.
Representing You in a Dispute
It's an unfortunate truth that insurance companies dispute a significant number of claims every year. When an insurance company disputes a claim, the New York Workers' Compensation Board adjudicates the dispute. According to the Board's 2020 Annual Report, it handled 453,296 disputes that year.
Dispute resolution is lengthy and arduous, and workers' compensation laws are complex. A workers' compensation lawyer understands the legal landscape and the dispute resolution process. Workers' comp lawyers handle all the communications with the Board and the insurance company, file required paperwork, provide the evidence and documentation you need to support your claim and attend any meetings or proceedings required.
Filing a Third-Party Lawsuit
Workers' compensation laws prevent employees from filing lawsuits against their employers when they sustain on-the-job injuries. However, often workplace injuries occur because of the negligent actions of a third party. In these instances, you may be able to file a personal injury claim to recover damages.
A workers' comp insurance company may deny a claim if there is sufficient reason to believe that someone other than your employer or a co-worker is liable. The following workplace accidents are examples of potential third-party liability:
To file a personal injury lawsuit against another party for injuries you sustain on the job, you must have sufficient proof that the other is liable for the accident that caused your injuries.
How Do You Prove Liability?
Proving liability in a personal injury claim is often tricky. It becomes even more difficult in a workplace accident. In specific industries, such as construction, multiple vendors, contractors and subcontractors work on one site. In other cases, workers perform their jobs in various locations, none of which their employer owns.
To establish fault, you need evidence demonstrating each of the following:
The third party owed you a duty of care
The other party failed in this duty
Their failure directly or indirectly caused the accident
The accident resulted in verifiable injuries
A workers' compensation attorney knows where to look for evidence of third-party fault in a workplace injury.
How Can a Lawyer Help With a Third-Party Claim?
A lawyer with the right experience can assess the facts of your workplace injury case to determine whether a third party may be liable. If you hire a lawyer, the legal team provides the following support and services:
Protects your rights
Gathers supporting evidence
Builds a case against the responsible party
Completes and files required legal paperwork
Communicates with third-party representatives
Negotiates a settlement
Often, third-party lawsuits for workplace accidents are challenging. The other side is generally reluctant to agree to a fair settlement, expecting workers' compensation insurance to pay for your damages, even when the individual or company is liable. You want an attorney who will not settle for less than you deserve and fight for you all the way to the courtroom if needed.
Working With a Trusted New York Lawyer
If you sustained an on-the-job injury, you need a lawyer you can trust to help you through whatever process your case requires. Cellino Law has been fighting for our clients' rights to fair compensation since 1956. We have the breadth and depth of knowledge and experience you need on your side after a workplace accident. Let us fight for you while you focus on your recovery. Contact us today to schedule a free case evaluation and find out how we can help.
I am writing this letter to say how much I appreciate your services pertaining to my case. Your injury attorney took a hands-on approach and left me fully informed at all times as to where my case was going as well as how much ground we had to cover; leaving the final decisions in my hands but making sure that I knew all of the risks involved in the choices. I have dealt with a few law firms in my life on various different cases and this is the first time that I never had to call and/or track down my lawyer… because of this, I have and will continue to recommend Cellino Law to my friends and associates.

Denise

Cellino Law was a great company to work with. From the beginning they came out and met with my uncle and myself and assured us that everything would be taken care of from beginning to end our lawyer state and constant contact with us to make sure that everything would go smoothly and it did. I would definitely recommend anybody to go to Cellino Law for whatever help they need. And specifically please ask for the lawyer that we had Mr. Alan Silverstein. He was amazing and his staff was always attentive. Please go with them for your next law needs.

Eshaunda

Joe and I just wanted to send you this note thanking you for the professional way you handled our lawsuit. Your kindness was extremely appreciated in a very difficult time. When we found out the people that caused the accident had no insurance, we thought our chances of receiving any settlement was nonexistent. Once we met with you and released you were able to help us our minds were put at ease. Your aggressive manner of handling the case exceeded our expectations. Please feel free to use us as a reference. Thank you so much and best wishes,

Danielle and Joe

Thank you for all your help. It has been a long journey. At last, the light at the end of the tunnel. Also, thank Tom for the help and work he put in.

Ron

My wife and I would like to take this opportunity to thank you for a fantastic job as our attorney. We could not have been more pleased with the work you and your team has done on this case. This past four years or so has been such a roller coaster for our family. We are very pleased and grateful with the result. We have made a good choice by choosing you. Thank you.

Dave

This letter is to thank Ms. Diane D'Andrea, assistant to Mr. George Gridelli, Attny for all the hard work, dedication, and attentiveness she showed during the representation of my case. She was always cheerful and ready to help in whatever way she could. All messages left for Mr. Gridelli were always relayed and Mr. Gridelli always promptly returned our calls. She was a very competent assistant. Cellino Law has proven to be a model of what legal representation should be. Throughout the 6 ½ years of this case, I have heard many horror stories from people with "bad lawyer stories." We consider ourselves to be very lucky to have chosen Cellino Law and will always recommend you to those looking for good, honest representation with a personal touch.

Joseph