Thousands of people are injured at work every day. According to the U.S. Bureau of Labor Statistics, there were 2,607,900 non-fatal work injuries in 2021. Of those, 183,700 were in New York. If you or a loved one was injured on the job, reviewing your case with an experienced work injury lawyer can help you determine any benefits you are entitled to receive.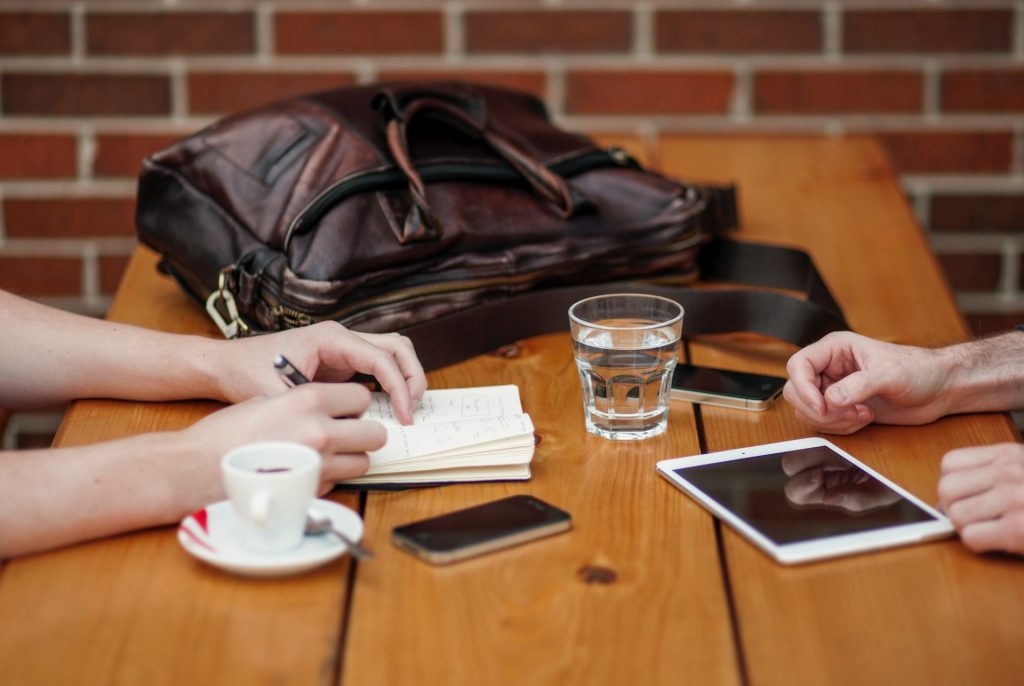 Finding an attorney can feel like an impossible task after a serious work injury. You don't want to just select a random name from an internet search. Instead, learn more about how to research injury lawyers and find one that will help you get the compensation you deserve.
Identify a Possible Work Injury Lawyer Through Reputable Sources
Doing an internet search is one way to find an attorney, but it might not be your best bet for getting started. Instead, leave the internet for researching the backgrounds and qualifications of the work injury lawyer you learn about through more trusted methods.
Talk to Friends and Family
Your friends, family, and co-workers are excellent resources when searching for a reputable attorney. Ask for recommendations if they injured themselves previously and worked with someone they liked. It's also a good idea to take note of work injury lawyers your friends warn you against.
When talking to friends and family, it is a good idea to remember that each injury case is unique. Your injury and the details surrounding it are likely different from theirs. This may impact the type of lawyer you speak with or how your case unfolds.
Contact the New York State Bar Association
If you are at a loss for where to look, you might find contacting the New York State Bar Association helpful. They offer an attorney information and referral service that can put you in touch with a qualified work injury lawyer in Manhattan. Using this service provides peace of mind that any lawyer you speak with is qualified to work in New York. You must provide the county you are in and details about your situation to use the service.
Look for Key Qualities in a Work Injury Attorney
Once you have identified a few attorneys to speak with, you must do more research to ensure compatibility. Successful work injury lawyers typically have certain characteristics, including the following:
A Proven Track Record of Successful Work Injury Cases
A work injury lawyer's track record speaks volumes about her ability to successfully manage your case. Therefore, you want to focus on this in early communications. Ask about the number of cases accepted, the percentage that was successfully litigated or settled, and average settlement amounts to get a rough idea.
It is also helpful to ask about specific types of work injury cases a lawyer has managed. Injuries and how they are handled can vary between industries, so a lawyer with extensive experience in construction accidents might not be as well-versed in office-based injuries.
Clear Communication
Communication is key when hiring a work injury lawyer. Look for someone who speaks to you respectfully and in language that you understand. Throwing around a lot of legal jargon may sound impressive, but it can also leave you confused and unsure about your case.
Your attorney should be available to answer questions and provide updates throughout the case. If you have questions, you should be able to reach someone to get answers. Inquire about the following to help gauge a lawyer's communication style:
The average time it takes to get a return call or email when you leave a message
The methods of communication that are available to clients (phone, text, email, etc.)
The team members that you might speak to when you have questions
Fair Payment Options
Many injury attorneys accept cases without upfront payment. That is why they rarely take a case that doesn't have a good chance of success. If the attorneys you are speaking to ask for upfront payment, it could be a red flag. At the very least, it is worth talking to a few others to get a second or third opinion about your case and evaluate some other fee payment structures.
Make the Most of Your Consultation
The free case review is more than a chance for you to hear a professional opinion on your workers' comp case. It also serves as a job interview for the work injury lawyer who will handle the case. Use this time to ask questions and gauge your compatibility with the lawyers and staff.
Guage Personal Compatibility
Dealing with the aftermath of being injured at work is emotionally and physically exhausting. You want to work with an attorney who inspires confidence and helps you feel at ease. You should never feel spoken down to or otherwise disrespected. After all, a personal injury attorney is working for you.
Ask Questions
Use this time to ask questions about the work injury lawyer and her firm. The questions you ask will ultimately depend on your specific situation; however, the following examples can provide some guidance on the type of information you want to know.
What Types of Cases Does Your Firm Handle?
Ideally, you want a lawyer backed by a firm specializing in personal injury cases. A high percentage of workers' compensation cases is even better.
What Is the Process for Filing a Work Injury or Workers' Compensation Claim in Manhattan?
Get a detailed step-by-step walkthrough of the process, from your initial filing with the Workers' Compensation Board to negotiating with insurance companies. Be sure to ask about what legal avenues are available if your claim s denied or if you feel an offered settlement is insufficient to cover the damages you incurred.
Do you Belong to any Professional Associations?
Many attorneys maintain memberships in voluntary professional associations, such as the American Bar Association, that provide resources and continuing education opportunities.
How Are Your Firm's Fees Charged?
Be careful about firms that charge high fees upfront. At Cellino Law, we don't get paid unless we successfully settle or win your injury case.
When I Call the Office, Will I Speak With an Attorney or Someone Else?
Not all questions necessitate speaking with a work injury lawyer, but it is good to know one is available to you should you need to speak with her.
How Long Have You Been Practicing in Manhattan?
Don't be afraid to get specific when asking about practice history. Every county has unique rules and requirements, and you want a work injury lawyer who is well-versed in the processes in Manhattan.
Can You Provide References or Recommendations From Clients With Similar Cases?
If you ask for references, be sure to follow up with them. Talking to others who have previously worked with an attorney can provide insight into what you can expect.
Do the Attorneys at Your Firm Also Represent Insurance Companies or Employers in Similar Cases?
A firm that represents both insurance companies and injured workers isn't necessarily a problem, but it is useful information to have.
Professional Work Injury Lawyers in Manhattan
If you sustained a workplace injury, you need a professional work injury lawyer who will fight for your rights and the compensation you deserve. The attorneys at Cellino Law will do exactly that. Contact us to schedule a free, no-obligation case review.
Mark Kochanowicz is from far the best attorney you can have. Mark treats you like a friend more than a client. He truly cares and go the extra mile for you and your case, contacts you to update you in regards to your case and keep you informed at all times. Mark represented me twice and settled my cases for way more than I expected. I highly recommend Mark Kochanowicz because he is just the best on what he does!!! Thank you Mark!!!!

Maria

Now that reality has set in, I want to thank you for all your work and assistance in obtaining my settlement for the pelvic mesh. This money will make my life so much easier in the future. Medicare just isn't sufficient. I know that I will have enough to live on. I truly appreciate of your efforts. Thank you!

Loraine

I just want to let you know that I did receive my settlement check. More importantly, I want to thank you again for all you did for both me and my family. I could not be more pleased with my experience at Cellino Law. From the moment I first spoke with you I felt comfortable - you took a sincere interest in my case, clearly explained the process and effected a quick settlement. From this day forward, when someone asks if I can recommend a good lawyer I will, without hesitation, say "Cellino Law". Thanks again.

Walter

Thank you for your efforts on my behalf. I am very pleased (and surprised) at the amount of the settlement. We will use the funds to help pay down the debt on the truck we had to purchase after ours was totaled. Thank you again.

Linda

I highly recommend Cellino Law to anyone involved in a car crash. I worked with Michael Lovecchio, and had a wonderful experience given the circumstances. He was very attentive, and got the best possible outcome I could have wanted.

Susan

It was a great pleasure working with you on my lawsuit. You certainly gave 150% of your time and interest in settling my case and for that, I am extremely grateful. Therefore, I want to thank you very much for helping me win my settlement and wish you the very best.

Linda