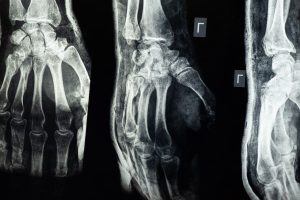 Injuries are all too common occurrences that can happen at work, on the road or even at home. Unsuspecting individuals often suffer from unexpected events, such as the 22 people injured when a vehicle crashed into a Manhattan restaurant or the 38 who experienced an apartment fire from a self-combusting battery.
When harm results from someone's negligence, the responsible party has the duty to help make the victims whole again with restitution. People often ensure they receive maximum compensation with the help of a personal injury attorney.
An Attorney Can Help With Any Injury Due to Someone Else's Negligence
Personal injury attorneys, such as the team at Cellino Law, make it their mission to ensure their clients receive competent legal assistance after an injury.
A Lawyer Helps an Injured Person Understand Legal Rights and Options
A top-notch lawyer can review the case and provide a free consultation to let a person determine if it is worth pursuing. A lawyer's knowledge of the law and legal precedents helps a victim know what compensation may be available and which parties to take action against.
For example, understanding legal timelines for filing and claims can help a plaintiff know how long to fight for a settlement or whether to take a case to trial. Once an injured person understands the options, a lawyer can help a client fight for a desirable outcome. Continual advice on the most effective strategies keeps a plaintiff from making a misstep.
An Attorney Works To Collect the Right Evidence
Anyone who has tried to decipher the legal code understands how unsavory characters may be able to manipulate the rules to cheat honest people. One area where a person without legal training might make an error is collecting evidence.
A lawyer understands what evidence to collect and ensures proper documentation, storage and presentation. The firm's team secures and validates the information by verifying its accuracy and admissibility. The lawyer also makes sure to file the correct documents to keep the case moving.
A lawyer may even be able to find and hire authoritative professionals to offer reliable testimony in a trial. Such witnesses can support claims of negligence and speak to how much compensation is fair.
An Attorney Negotiates on a Client's Behalf With Insurers
Many cases do not make it to trial. Instead, an at-fault party may be eager to settle. However, insurance companies and liable corporations typically lead with lowball offers that could seem generous to the everyday person.
A lawyer has a better idea of how to calculate damages. Such information can prevent an insurance company or major corporation from exploiting a person with a settlement that seems favorable but does not truly cover all damages.
Losses include not only medical bills and property damage but also noneconomic injury, such as:
Permanent disfigurement
Loss of companionship or sexual function
Lost enjoyment of life
Emotional and physical pain and suffering
A lawyer can improve the odds of a better settlement during negotiations by preparing the client in advance. The firm also answers questions and helps the plaintiff understand the process.
Additionally, when dealing with a settlement, the paperwork and follow-up can become overwhelming for a person recuperating from injury. The assistance of a lawyer can prevent exacerbating any anguish.
A Lawyer Represents a Client in Court
Representation in court involves more than knowing the law. The process also includes jury selection to ensure those hearing the case can provide a balanced decision. A local lawyer will also understand how to deal with the judge in a way that does not harm the case.
Experienced Personal Injury Lawyers Handle Many Types of Injuries
The New York City Comptroller received over 13,000 personal injury claims in 2021 in 12 categories. The total payout for the city was over half a billion dollars, and these numbers do not even consider the numerous other injury cases not involving the government.
Some firms can only deal with a few types of injury cases. However, robust firms have experience in various kinds of issues. A person who suffers any of the following severe injuries due to the actions of another person can consult a firm like Cellino Law to understand what action to take.
Traumatic Brain Injuries
TBIs occur when a person suffers a violent blow or jolt to the head or body. The wound can result in a disruption of the normal functioning of the brain. It can also cause a variety of physical, cognitive and psychological symptoms. In some cases, the damage can lead to long-term disabilities, such as difficulty speaking or using their hands.
Victims of TBI may require extensive treatment and rehabilitation. Additionally, victims of TBI or concussion may experience issues related to depression, anxiety, aggression and impaired executive functioning skills.
Workplace Injuries
The Bureau of Labor Statistics reports that, on average, nearly one person died every week from workplace injuries in 2020 in New York City. While workers' compensation should handle paying for damages, injured parties often need to negotiate with the help of a lawyer to fight for top dollar in restitution. Employees might also need to pursue damages for any negligence on the employer's part, which could require a lawsuit.
Wrongful Death
When negligence leads to death, the family can pursue compensation for the loss of the family member with a wrongful death suit. The estate executor represents the family and often works with a law firm to get justice.
Slip and Fall Accidents
Slip and fall accidents generally occur due to situations such as:
Wet or slippery surfaces
Uneven terrain
Poorly maintained stairs or pathways
Objects in the walking path
Inadequate flooring materials
The aftereffects of slip and fall injuries can range from minor scrapes and bruises to broken bones, spinal cord injuries and head trauma. These injuries often require medical treatment, including physical therapy or surgery. A property owner might be responsible for paying for damages if the unsafe situation was due to carelessness.
Medical Malpractice
Medical malpractice occurs when a health care provider fails to furnish the proper standard of care. The government makes many efforts to reduce the number of claims with some success. However, the claims for New York City in 2021 amounted to 339, resulting in $63 million in settlements.
Such negligence can include errors from misdiagnosing an illness or condition, prescribing wrong medications, performing unnecessary procedures, providing inadequate treatment or failing to share necessary medical information with the patient. In addition, medical malpractice can occur if a health care provider breaches the doctor-patient confidentiality agreement, causing emotional or psychological injury.
Product Liability
Common examples of product liability include:
Manufacturing defects
Design defects
Inadequate warnings or instructions
Breach of warranty
Any entity along the supply chain, from the manufacturer to the retailer, could be responsible for a good that causes damage. Such cases can be challenging to fight because corporations have large legal teams. A plaintiff can prepare with the help of an equally qualified attorney.
Manhattan Injury Attorneys Are Ready To Provide Assistance
The preceding list of injuries is not exhaustive. Plus, a person could also find many other benefits from working with an experienced injury attorney. Getting every cent requires tons of work, but no one has to go it alone.
Reach out to Cellino Law for help from a firm with over $2 billion in settlements. A free consultation with our team can help you decide what steps to take after a severe injury.
Choosing the right attorney to represent you after an accident can make all the difference. This is no cliche. I recently experienced these words to live by first hand. After a tractor trailer rear ended me at high speed in 2017 I retained Allan Silverstein to handle my case. I quickly realized that bringing a lawsuit rapidly snowballs into a mountain of details that can make or break your results. Documents, case histories, doctor visits, bills, and lots of phone calls all need to be accurately kept track of if a successful outcome it to be attained. To complicate matters I reside in New York and the incident took place in New Jersey. Luckily, Allan was licensed in multiple states. I was fortunate to find Allan to handle this matter from the New York area. Armed with an accurate account of the facts Allan went to work on the difficult job of negotiating with the defending insurance company as well as my no fault carrier in order to obtain the best possible outcome for my set of circumstances. In a lawsuit communication is key and and events can be of a timely nature. Allan never failed to return my calls - usually the same day! He fought skillfully and respectfully to get me the best possible settlement. He is easy to deal with and a likeable down to earth guy. He always listened with compassion and respect to my issues. He guided me with objective understanding as well as a realistic analysis of the merits of my case. When we finally settled Allan got me a fair agreement beyond my expectations and negotiated with my doctors to make sure all my bills were paid. It was a great experience having Allan represent me. Quality work in any aspect of life is hard to find. Quality is what I got with Allan Silverstein. I highly recommend him if you find yourself in need of a personal injury attorney.

Theodore

I really appreciated your determination and efforts on handling my case. You have done an outstanding job, and I am very satisfied with the outcome of the settlement. Thank you so so much John.

Amparo

Cellino Law is an amazing firm with a great team. I worked with Greg Pajak and his assistant, Tracey Falconer. I cannot express enough how dedicated they are. The personal attention I received was excellent; they were always available to help with questions and concerns and put me at ease in the unknown territory I found myself in. I highly recommend them to anyone needing representation. A huge thank you to them for all they accomplished for me!

Liane

I highly recommend Cellino Law to anyone involved in a car crash. I worked with Michael Lovecchio, and had a wonderful experience given the circumstances. He was very attentive, and got the best possible outcome I could have wanted.

Susan

I am writing this letter to say how much I appreciate your services pertaining to my case. Your injury attorney took a hands-on approach and left me fully informed at all times as to where my case was going as well as how much ground we had to cover; leaving the final decisions in my hands but making sure that I knew all of the risks involved in the choices. I have dealt with a few law firms in my life on various different cases and this is the first time that I never had to call and/or track down my lawyer… because of this, I have and will continue to recommend Cellino Law to my friends and associates.

Denise

My wife and I would like to take this opportunity to thank you for a fantastic job as our attorney. We could not have been more pleased with the work you and your team has done on this case. This past four years or so has been such a roller coaster for our family. We are very pleased and grateful with the result. We have made a good choice by choosing you. Thank you.

Dave