If you or someone you know has been the victim of an accident and suffered a concussion, traumatic brain injury (TBI), or another type of serious head injury, a personal injury attorney can help. The right lawyer will be able to fight on your behalf and make sure you get the help you need, allowing you to receive the maximum compensation. Cellino Law works with clients within Manhattan and throughout western New York. We've recovered millions on behalf of our clients. Contact us to learn more about how our experienced Manhattan traumatic brain injury lawyers can help you. Reach out to us, and we can schedule a free evaluation for your case.
A TBI can impact someone for the rest of their life. It can have an influence on a person's physical capabilities and even alter their personality. It can keep you from going back to work. It's possible that victims will require rehabilitative care, support, and numerous other resources as they work toward recovery. If the victim of a TBI is a member of your household, you'll have a number of obstacles to overcome.
That's why you should seek out representation from our Manhattan traumatic brain injury lawyers. If someone engaged in negligent behavior that led to an accident, and that accident caused you or a member of your household to suffer a TBI, it's essential that you seek out the proper compensation to ensure your needs are met in both the present and the future. At Cellino Law, our Manhattan personal injury lawyers know that severe head injuries can be devastating and life-changing. Because of this, we work hard to earn the highest possible compensation for our clients.
What Is A Traumatic Brain Injury?
The Mayo Clinic defines a TBI as an injury that results in brain damage.
These injuries occur when a person's skull and brain collide. These types of injuries lead to around 270,000 hospitalizations and 52,000 fatalities annually. Many types of accidents can lead to these injuries, including vehicle accidents, physical activities, and violent attacks. It's important to remember that our brains are not tightly constrained by our skulls. There is a great deal of space around the brain. Because of this, if a person is in an auto accident, their neck isn't the only part of their body that can quickly snap back. The accident can cause the brain to move towards the skull, leading to injuries.
When the brain moves within the skull, it can lead to tissue tearing, and it can cause bleeding and bruising in the brain. This condition can be quite severe, but it isn't always easy to diagnose. This is partially because injuries usually can't be seen. While concussions are the type of brain injury that is easiest to recognize, there are other types of injuries that are more challenging for professionals to identify, such as Diffuse Axonal, Hypoxic, and Anoxic brain injuries. No matter what type of brain injury a person has, these injuries are hard to cope with. Victims don't always recover completely.
What Causes TBIs?
Traumatic brain injuries occur due to head trauma. They often happen when the head is struck by an object with a great deal of force. This could include a collision with the ground or with a windshield. Frequent causes of traumatic brain injuries include: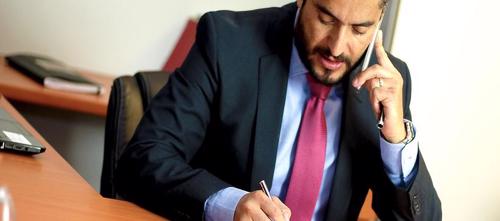 Sadly, TBIs can be fatal. Data from The Centers for Disease Control and Prevention states that, between 2006 and 2010, auto accidents and falls were the main causes of death connected to traumatic brain injuries. The primary cause of fatal accidents for individuals between the ages of 5 to 24 is auto accidents. For people over the age of 65, falls are the leading cause of death.
If you or someone in your household has been injured or passed away after an accident, you should speak with Cellino Law traumatic brain injury lawyers as soon as possible. Just call us at (800) 555-5555 to schedule a free consultation with our brain injury attorneys near Manhattan.
How Do Healthcare Providers Diagnose Traumatic Brain Injuries?
It's common for healthcare providers to use tests to get a better sense of an accident victim's condition. For example, nerve and brain function might be examined, as well as consciousness levels.
These are some common types of tests that are used when TBIs are being diagnosed:
Diagnostic Imaging
If a TBI is suspected, healthcare providers may use tools such as MRIs, CT-scans, and PET scans to obtain an image of the victim's brain.
Computerized Tomography (CT) scans utilize X-rays to create a cross-section and 360-degree image of the brain. This image might reveal brain damage, such as bleeding or bruising.
Magnetic Resonance Imaging (MRI) utilizes magnetic fields and radio waves to create an image of a person's brain. MRI can provide images with higher detail than you would get from a CT-scan.
Positron Emission Tomography (PET) scans utilize a radioactive substance as a tracker, which provides healthcare professionals with information about brain function. This makes it possible to identify brain damage or disease.
Glasgow Coma Scale (GSC)
The Glasgow Coma Scale measures a person's ability to perform basic tasks, such as speaking, moving, and opening their eyes. A doctor will rate an individual's response to each of these categories. The patient will be given a total score. This score gives doctors a better sense of the severity of a TBI. A score above 13 would indicate that a brain injury is mild. A score between 9 and 12 would suggest a moderate injury. Scores at 8 or lower suggest that a TBI is severe.
Physical Examination
Specialists will often test a patient if they suspect they have sustained a TBI. These tests will look at a patient's motor function, cognitive abilities, and communication skills. Specialists that might perform these tests include:
Occupational therapists
Physical therapists
Speech-Language pathologists
Neuropsychologists
Once a specialist has evaluated a patient and identified their level of impairment, they will be able to make recommendations for rehabilitation. The goal will be to manage the symptoms of the TBI more effectively and to provide individuals with the assistance they need so that they can regain some of the cognitive function they have lost.
While not all TBIs require the same level of care, it's important for patients to seek treatment as soon as possible. This can increase a patient's chances of recovery. If you or a member of your household has been the victim of an accident that led to a TBI or a fatality, don't hesitate to call Cellino Law at (800) 555-5555. Our Manhattan traumatic brain injury lawyers can provide you with a free consultation and evaluate your case.
Types Of Traumatic Brain Injuries
Different parts of the brain can be impacted by an injury based on the nature of the head trauma that occurred. In some cases, patients are able to recover from TBIs quickly with short-term treatment and rest. In other situations, patients suffer permanent injuries, which means they require long-term care.
Below, you'll find information about common types of TBIs.
Closed Traumatic Brain Injuries
This injury involves outside force to the head that does not break the victim's skull. These injuries can be mild (such as a concussion), moderate, or severe.
Penetrating TBI
These injuries take place when a foreign object penetrates the skull, causing the brain membrane to be compromised.
Diffuse Axonal Injuries
These injuries take place when the brain rapidly shifts within the skill. The axon, which are the connected fibers in the brain, twist or tear due to this movement.
Coup-Contrecoup Injuries
These injuries cause the brain tissue to be bruised on the site of impact. These injuries also occur on the opposite side of the victim's head.
Fractures To The Skull
These injuries cause the skull to be disrupted or fragmented in some way. This can lead to brain damage or an infection.
Intracranial Hematoma
These injuries begin with the rupturing of a blood vessel. This causes blood to pool within the brain tissue or in empty spaces inside of the brain.
If you or a member in your household has been the victim of an accident that led to a brain injury, reach out to the traumatic brain injury lawyers at Cellino Law. Our Manhattan, New York, brain injury attorneys can provide a free consultation if you just call (800) 555-5555.
The Signs Of A TBI
A TBI can have a significant impact on your life, regardless of how the injury was caused. Symptoms could continue for months or even years. This could influence your life in a number of ways. It could keep you from carrying out basic day-to-day tasks, make it harder to maintain relationships or even leave you out of work.
Because the brain operated in a complex manner, brain injuries can look very different from one patient to the next. It's possible to experience a brain injury without losing consciousness. In some cases, symptoms might appear shortly after an accident. In other cases, these signs might not be visible until days or weeks later. These are a few symptoms linked with brain injuries:
Tremors, light-headedness, and nausea
Issues with gross and fine motor coordination
Issues with hand-eye coordination and spatial orientation
Uncharacteristic aggressive behavior
Struggles recognizing faces or locating objects visually
Less control over voluntary movements
Slurred speech or a limited ability to speak
Shifts in mood, such as feelings of irritability, anxiety, or depression
A change in sex drive or function
Changes in vision or hallucinations
Struggles with reading and/or writing
Issues with memory, concentration, and problem-solving
Frequent low-grade headaches
The team at Cellino Law is fully aware of how devastating a TBI can be. That's why we work to ensure that the brain injury victims have the representation that they need. People that experienced a head injury after an accident are often eligible for financial compensation. If this is something you'd like to find out more about, please reach out to us.
How A Traumatic Brain Injury Can Change Your Life
Brain injuries can vary from one person to the next, leading to different results. With that said, it's important for accident victims to find a way to live with the mental or physical impairments caused by the accident.
TBIs can lead to short or long-term systems and may have an impact on the following things:
Motor skills and coordination, including balance, posture, and the ability to grasp objects
Mental health, including shifts in personality or aggressive, anxious, or depressed behavior
The ability to communicate, including speech or the ability to comprehend what is happening
Sensory processing, such as touch, sight, smell, hearing, and taste
Cognitive function, such as memory, concentration, and reasoning
A TBI can put severe financial constraints on a household. Patients often need a great deal of medical treatment in order to manage their condition, which can become costly. Because a TBI can be disabling, it can also prevent a victim from working or keep them from advancing in their career. After a brain injury, a victim may struggle to handle basic day-to-day tasks. They may no longer be able to enjoy the same activities that they did before the accident.
Proving A TBI Case
A great deal of evidence is necessary to effectively prove a TBI case, including input from medical representatives and specialists. Many victims don't realize they've experienced a brain injury until they are showing severe symptoms. That's why it's best to get a checkup from a doctor immediately following an accident.
At our law firm, you'll be able to work with some of the foremost authorities on accidents and brain injuries. We'll utilize this prowess to construct a strong case on your behalf. The case will include the current cost of your injury as well as the predicted cost of future medical treatment and loss of wages.
Why Do I Need An Attorney For My TBI Case?
At Cellino Law firm, you'll have the opportunity to work with experienced brain injury attorneys that are great at what they do. We're selective about who we hire, which has allowed our legal team to win many major cases. We're frequently able to settle cases out of court, which means our clients save time and spend less money. Our attorneys have managed to prosecute many types of personal injury cases successfully. Since our attorneys are experienced negotiators, we can secure a strong settlement for you.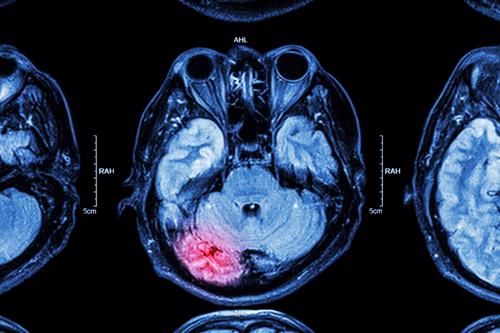 When you work with us, we'll look closely at all of your options. We'll give you a clear picture of what you should expect and the likely outcome for your case. We've won claims of more than $4 million on behalf of clients that were injured due to auto and motorcycle accidents. This can be difficult, but it isn't something that you have to do alone. Work with our law firm and give us the chance to evaluate your case.
What Kind Of Compensation Am I Likely To Receive?
Brain injury victims often receive significant financial rewards. This is because these injuries can significantly impact a victim and leave them with medical expenses for the remainder of their lives. The precise amount of money that a victim will receive in a settlement or verdict will vary based on a number of factors, such as the specifics of the case, the severity of the injury, and the impact the injury has had on the victim's life. A case could be worth thousands or even millions of dollars. Victims may be able to receive compensation for these things:
All medical expenses, including the cost of long-term care
Loss of wages
Loss of future wages
Replacement services
Punitive damages
Pain and suffering
Are you interested in learning more about the potential worth of your case? Schedule a free consultation at Cellino Law and talk to personal injury attorneys in Manhattan!
Call Cellino Law To Work With A Traumatic Brain Injury In Manhattan
It doesn't matter if your TBI was caused by an auto accident, a slip and fall, or an accident of a different nature. You'll quickly learn that insurance companies aren't looking out for your best interests. The goal of an insurance adjuster is to pay as little as possible toward your claim. This may mean that the insurance company will try to argue that you had a pre-existing condition, or that they will argue that your brain injury is less severe than you are claiming. They might argue that your brain injury has only had a minor impact on your life, and may try to pressure you to accept a small payout.
This can impact your future, which is why you shouldn't give in to insurance companies. Our team of attorneys knows that this case can impact your well-being, which is why we take our jobs seriously. Call our Manhattan injury firm today at 800-555-5555 to get your claim started.
Thank you for your help in settling the case of my father's accident. I could always count on you to answer my questions honestly and in terms I could understand. If all lawyers at Cellino Law are like you, I understand why they are an A-1 law firm.

Bedner

My wife and I would like to take this opportunity to thank you for a fantastic job as our attorney. We could not have been more pleased with the work you and your team has done on this case. This past four years or so has been such a roller coaster for our family. We are very pleased and grateful with the result. We have made a good choice by choosing you. Thank you.

Dave

I really appreciated your determination and efforts on handling my case. You have done an outstanding job, and I am very satisfied with the outcome of the settlement. Thank you so so much John.

Amparo

This is to express our gratitude to you and your team in helping us and Stephanie navigate through the legal process following her car accident. We are very satisfied with the outcome and grateful for your hard work and attention to details. We fell confident that with this compensation, Stephanie will be able to move forward with her studies and her life with the ability to care for some of her health needs resulting from the injuries sustained following her car accident. Thank you very much and may God continue to bless your efforts.

Jose & Rose

Cellino Law is an amazing firm with a great team. I worked with Greg Pajak and his assistant, Tracey Falconer. I cannot express enough how dedicated they are. The personal attention I received was excellent; they were always available to help with questions and concerns and put me at ease in the unknown territory I found myself in. I highly recommend them to anyone needing representation. A huge thank you to them for all they accomplished for me!

Liane

I can only say great things about my attorney Allan Silverstein. He is professional, he calls back right away, he keeps me informed, and makes me feel comfortable as this entire ordeal is stressful. I have total confidence in his ability to handle whatever comes his way. He is no nonsense and very good at his job. Thank you Allan... he is a true asset to the team!

Mrs Steward