Districts must ensure the roads are safe for all its residents. To guarantee this rule, there must be the correct supervision and control of pedestrian and vehicle traffic. If you are the unfortunate victim of an accident as a pedestrian and you are injured, you have rights under the law to protect your wellbeing and your health. You should speak with a Manhattan pedestrian accident lawyer to review your legal options. Give our Manhattan personal injury firm a call at (800) 555-5555 to learn how we can help you recover compensation for your damages.
What Should Pedestrian Accident Victims Do After Being Hit By A Car?
To pursue legal action against the party responsible for a pedestrian accident, you must prove your account of the events by presenting evidence. An accurate testimony supports your evidence. The court and the insurance companies will take the evidence to make a conclusion on who is to blame for the accident.
Documents such as medical treatment records and other materials that would prove the existence of the pedestrian injuries sustained may need to be presented. This makes filing a police report, getting the contact details of the parties involved, and documenting the scene all the more critical.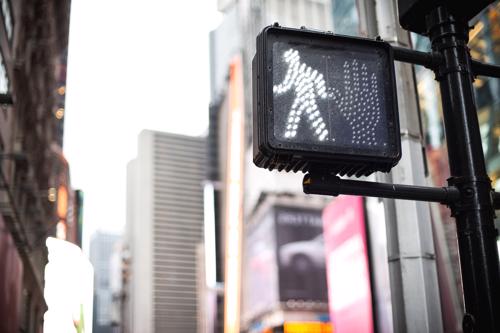 Contacting those at fault promptly is especially important to produce a litigation process that is smooth rather than bumpy. In fact, you take the correct steps immediately after the accident, or not, will make or break or case. Here are crucial steps you must do when you are involved in a pedestrian accident in Manhattan:
Pursue Medical Care And Police Assistance
In most pedestrian accidents, particularly when a moving vehicle is involved, the victim may receive serious injuries. When looking at the nature of the injuries sustained by a pedestrian or a cyclist as opposed to the damages to a vehicle, often the insurance policy of the driver of the vehicle, the person at fault is responsible for any medical bills incurred by the injured pedestrian or cyclist. This is why medical emergency services should be administered immediately to the wounded.
It is the first emergency responders who will administer first aid and safely transport the injured pedestrians or cyclists to a hospital for further treatment. Minor injuries can be handled on-site. While this occurs, police are present to gather the crucial evidence needed and to take statements from everyone involved as well as eyewitnesses. They then take this information and create a report that can be used later to conclude not only the cause of the accident but also, who is responsible.
Get To A Safe Location
When the victim of an accident is on the road, being involved in a secondary accident and sustaining secondary injuries is high. It especially happens a lot on urban streets where traffic is heavy. Therefore, parties to an accident need to remain close to the accident scene. However, to reduce the risk of another collision and further pedestrian injuries, all parties involved should move to the side of the road.
Get Information From Witnesses And Drivers
The police will be on-site to collect evidence from all parties as well as record who was involved. However, it can't stop there. It is imperative that the injured person also get the contact details and insurance information of the drivers responsible for the accident. In case of pedestrian fatalities, or if the injured pedestrians are unable to collect this information due to the injuries sustained, someone else on the scene needs to collect the information in case it is needed for later.
Also, the contact details of the eyewitnesses need to be collected. Yes, the police may get this information as well, but it is always wise for the injured party to gather eyewitness details because these details may be beneficial for later. These details can support your testimony and provide the evidence needed to determine who is at fault.
Take Photographs
These days people have cameras on their smartphones. Therefore, although it may be challenging, photos, or videos of the accident scene can be taken via smartphones. It is important to take images quickly so that the seriousness of the accident can be captured and a permanent record created. Not only can pictures and videos show what happened, it is perfectly legal for them to be used as part of the documentation for courts and insurance companies to determine fault and help you get the compensation you deserve.
Get Legal Advice
The highly trained professionals recommend that victims of pedestrian accidents seek medical attention immediately after an accident. After the medical care, the victim can get legal advice from a reputable pedestrian accident attorney in Manhattan to begin the process of receiving compensation. If the accident is found to be a result of the driver's negligence, the victim has a right to ask for and to receive compensation. Also, in case of pedestrian fatalities, wrongful death claims can be made by the relatives of the victims.
The role of the pedestrian accident lawyer is to work on behalf of the victim and the victim's interest if the case goes to court. The attorney is there to help the victim understand and navigate the legal aspects of the pedestrian accident lawsuit corroborated by the accident report, file a personal injury claim, as well as giving legal advice on settlements.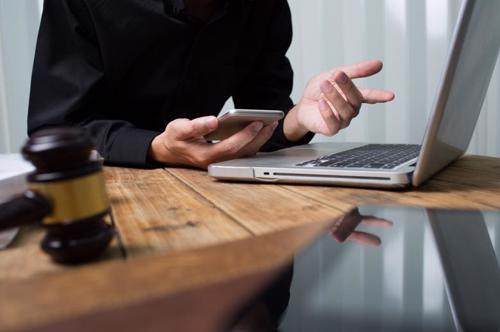 When a driver is involved in a collision with a pedestrian, he or she must contact their insurance provider to inform them of the accident so that they can examine what to do based on the driver's coverage. It is not the role of the driver to object to working with the victim's lawyer. There must be collaboration so that the claim process is smooth and easy.
It is also advised not to discuss fault while at the scene of the accident. It is never wise to speculate or make apologies. The pedestrian and the driver need to stick to the essentials, such as the exchange of contacts and leave nonessential conversations to the attorneys and the insurance providers.
Be sure to call the professional pedestrian lawyers at Cellino Law. We have professional experience in New York traffic law on what you should do if you are involved in a pedestrian accident in Manhattan.
Accident Statistics For Pedestrians
New York City has the highest number of pedestrian fatalities of any U.S. city. That is primarily due to the vast number of people living in Manhattan. Looking more closely, the per-capita rate puts it in the top third for the number of fatalities per 100,000 people.
According to the Governors Highway Safety Association's annual report, pedestrian fatalities are increasing faster than any other type of traffic fatality. That is cause for alarm, as is the growing number of pedestrian accidents resulting in injuries.
There were 1,740 pedestrian accidents reported in Manhattan in 2021. A look at the data from them reveals:
1,688 reported injuries
25 reported fatalities
27 cases of property damage valued over $1,000
Approximately 40% of those accidents resulted in moderate to severe injuries
Motor vehicles were involved in all but 19 of these accidents (which involved motorcycles)
Most Common Places for Pedestrian Accidents in Manhattan
The Upper West Side is a hotbed of pedestrian accident activity in New York City. Within the five-square-block area centered on West 96th and Broadway, NYC Crash Mapper reports 16 pedestrian injuries and one fatality in 2022. It should come as no surprise that Broadway is listed as one of the most dangerous roads in New York State.
Additional Pedestrian Accident Statistics
Alcohol plays a significant role in pedestrian accidents. A 2017 EPI Data Brief lists it as a factor in 27% of New York City pedestrian fatalities.
Older adults are more likely than any other age group to die in a pedestrian accident.
High-poverty neighborhoods typically have the highest rates of pedestrian accidents.
Nearly 36% of crashes resulting in pedestrian death or serious injury were attributed to driver inattention.
Driver failure to yield was cited in 27%of NYC crashes.
Unsafe speeds double the chance of fatality in pedestrian-vehicle crashes.
Types of Injuries Frequently Reported
Various injuries are reported in Manhattan pedestrian accidents. Among them are:
Skin injuries and lacerations
Broken bones
Internal bleeding
Damage to the spinal cord
Traumatic brain injury
How to Determine Liability In Pedestrian Accidents In New York
There are various causes of pedestrian accidents. Therefore, pointing to blame is often not black or white. However, determining who is a fault for an accident will help to determine who is responsible for compensation. This is the reason why the victim and the driver will often point fingers at each other as to who is responsible for the accident. When it comes to liability what may seem obvious often is not, there could be extenuating circumstances that confuse things.
How A Lawyer Can Help A Pedestrian Accident Claim
You need to know that immediately after an accident, it is common for insurance companies to contact the parties involved to try and get information and pressure parties into accepting settlements. When you seek professional legal help and guidance from Cellino Law, we help to protect you from that. We as professional pedestrian accident lawyers handle the legal aspects of things, which includes the insurance companies. This helps you focus on healing instead of being stressed while you're trying to recover.
We at Cellino Law are highly qualified at handling the legal matters of pedestrian accidents in Manhattan, New York. That is why you should consider hiring us for our legal services. Here are some of the things we handle on your behalf:
We Handle The Insurance Carriers
To put it bluntly, insurance providers are in business to make a profit. That is why these companies work to not only reduce claims but even deny benefits whenever possible. As we discussed, these companies will typically try to get in touch with you immediately after an accident with the hope that you'll agree to a settlement as well as entice you to say something that will not only discredit your claim but ultimately reduce your compensation.
So how do you fight this? You fight it by working closely with an experienced and reputable Manhattan pedestrian accident attorney who will increase your chance of walking away as the winner against an insurance company or companies. We here at Cellino Law are ready to help you, and we will deal with insurance providers on your behalf.
Settlements And Trials
Pedestrian accident lawyers in Manhattan, New York have lots of experience with claim cases going to trial, but so do insurance providers. They are well aware of which law firms take pedestrian accident cases to trial and which are more likely to try and convince clients to accept settlements. At Cellino Law, we handle cases under the assumption that they will be tried. Therefore, we prepare our client's claims in that vein to maximize recovery. Our legal team knows what a winning strategy is for every accident case we have.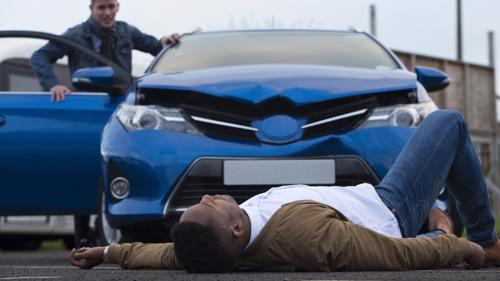 We guarantee that we at Cellino Law will put your mind at ease. Our pedestrian accident attorneys in Manhattan, New York are on hand to answer your questions, such as:
 When should I file a pedestrian accident claim?
What are the procedures I should follow?
How should I handle settlement offers?
What compensation amounts should be acceptable to me?
How do I face the defendant's lawyers and the insurance providers in court?
Our personal injury lawyers, here at Cellino Law firm, are here to answer questions and go over the steps that are taken when filing a lawsuit. We will also help you decide what compensation amount is fair, given your injuries and losses. Finally, we will boldly and confidently represent your interests in a court of law. We have more than 100 years of experience with cases in courtrooms. Therefore, we are confident that we will handle your pedestrian accident claim case and get you the maximum compensation you deserve.
Thorough Investigations
Photos, as well as witness accounts, are necessary information that we'll gather when we do our investigations. In some cases, however, more information is required, and that information may involve the use of top investigators on board to help collect important evidence. If this happens, you don't have to worry or bother with this. This is our job, and your job is to focus on resting and recovering from your injuries.
Help With Dispute Resolution
In some pedestrian accident cases, a claim may not end up in court due to effective arbitration and mediation that results in solving things amicably. Our experienced legal team will determine the best approach to take for your case to save time, money, and emotional energy required for trial.
Get The Best Settlement
Settlement offers are made before or during the trial. There is an upside and a downside to this. The downside is that the amount offered is often less than the maximum compensation the court could award. The upside is that a settlement is a sure thing, which means that you will definitely receive the money. However, whenever things go to trial, there is always the possibility that the result will not be in your favor.
It is your priorities that are first and foremost in determining your decision to accept or to reject a settlement. We at Cellino Law are always on hand to help you make the best decision based on the facts of your case and on the chances of you winning in court. We will also review the settlement offered to you to ensure the amount will cover your present and future losses and whatever injuries you sustained as a result of a pedestrian accident.
Making Your Way Through The Legal System
Whenever there is a claim for personal injury compensation, that claim is subject to a statute of limitations. This statute of limitations is approximately two to three years from the date of the accident. For "no-fault" applications, they must be submitted within 30 days from the start of the accident. If you fail to meet the deadline, you will forfeit your opportunity to get compensation for lost earnings, medical costs, and other losses.
We at Cellino Law firm know the impact of these matters on your life. Therefore, we act quickly to file no-fault applications immediately. Nevertheless, please contact any of our experienced pedestrian accident lawyers as soon as possible after the accident so that we can get the ball rolling and keep the process running smoothly.
You increase your chance of winning your case and getting the maximum compensation you deserve by working with a reputable and experienced Manhattan pedestrian accident lawyer. We pride ourselves on working hard and focusing entirely on ensuring that you have the greatest opportunity of getting your life back to normal and securing the future you deserve after a devastating accident.
Steps Drivers Can Take To Avoid A Pedestrian Accident
Based on both statistics and our years of handling personal injury cases related to accidents that occur on roads, here are a few tips to avoid pedestrian collisions as a driver:
While driving, always stay attentive and alert
Do not use your phone while driving
Pay attention to poor weather conditions that can reduce visibility and act accordingly
Slow down when you approach a stop sign, traffic light, or a crosswalk
Always leave adequate space between your car and the next one in front of you
Do not overtake when at a crosswalk
Never drive while intoxicated or when you feel sleepy or woozy
Always follow the speed limit, even if no other people or vehicles are in the area.
When driving in areas where children are present, such as school zones and parks, slow down and be cautious
When packing up or exiting a driveway, always pay attention
Common Pedestrian Accident Injuries In Manhattan, New York
It is the impact that occurs during the accident, based on the speed in which the vehicle is moving, which determines the type and severity of injuries sustained in the accident. However, there are also other factors to consider. These factors include the health of the pedestrian, the individual's position during the accident, the position of the impact, and more. Because of the various factors involved, injuries sustained can also vary. Fatal pedestrian accidents can also occur.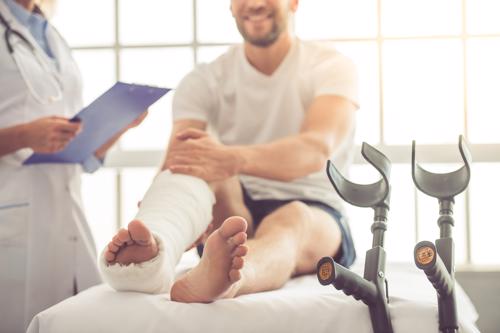 There are minor injuries, acute injuries, and life-altering serious injuries. Because of this fact, it is always best to seek immediate medical attention, even if you believe your injuries are not significant. In fact, some injuries may not be apparent immediately but turn up as serious complications days or weeks later. Furthermore, the symptoms and signs that indicate serious medical attention needed may also not show up days or weeks later. What are some of the typical injuries related to pedestrian collisions?
Injury to soft tissue
Fractures and broken bones
Damage to the neck and spinal cord
Traumatic brain injury
Amputation of a limb
Emotional trauma
Death
As we've mentioned, we strongly recommend you get immediate medical attention after being in a pedestrian accident. Document your injuries by taking photos of your wounds before your wounds are treated. Also, remember that you have the right to seek compensation for your injuries regardless of how severe your injuries are or what your injuries are. We have pedestrian accident attorneys near Manhattan who will help you get the compensation you deserve for your physical and/or emotional damages as a result of the accident.
Is There A Time Limit For A Manhattan Pedestrian Accident Claim?
When a claim is adequately processed, it is the best chance of getting awarded the maximum compensation you deserve. Appropriately processed means that it has to have the backing of enough evidence, and it must be file promptly. The days and weeks following the accident are critical. As defined by the law, you have three years from the date of the accident to file your pedestrian accident claim. If the matter is a "no-fault" case, you have 30 days from the date of the accident to file.
Call the Manhattan Pedestrian Accident Lawyers At Cellino Law
To remove the guesswork when pursuing a pedestrian accident case, work closely with a reputable and experienced personal injury lawyer. We at Cellino Law are a team of aggressive legal professionals. We guide you through what you need to do so that your chances of gaining maximum compensation are achieved. Call our law offices today at (800) 555-5555 to begin the process of getting compensation for a pedestrian accident in Manhattan, New York. We remove the hassle of dealing with the defendant's insurance providers and lawyers to shield you from their aggressive scare tactics.
Mark Kochanowicz is from far the best attorney you can have. Mark treats you like a friend more than a client. He truly cares and go the extra mile for you and your case, contacts you to update you in regards to your case and keep you informed at all times. Mark represented me twice and settled my cases for way more than I expected. I highly recommend Mark Kochanowicz because he is just the best on what he does!!! Thank you Mark!!!!

Maria

Thank you for your help in settling the case of my father's accident. I could always count on you to answer my questions honestly and in terms I could understand. If all lawyers at Cellino Law are like you, I understand why they are an A-1 law firm.

Bedner

We'd like to thank you for all the assistance and time you spent on our case. Your professionalism and honesty will always be appreciated. The staff was always courteous and we were always impressed with your accountability. Your passion and dedication will never be forgotten, nor will you.

Sarah

My wife and I would like to take this opportunity to thank you for a fantastic job as our attorney. We could not have been more pleased with the work you and your team has done on this case. This past four years or so has been such a roller coaster for our family. We are very pleased and grateful with the result. We have made a good choice by choosing you. Thank you.

Dave

I really just wanted to say thank you so much for taking my case, answering all my questions, and mostly for being very patient with me. I feel that without you and Roza I would not have been able to get anything at all. I hope to never need a lawyer again, but if I do I will definitely want you both working for me. Again thank your for you hard work, time and patience.

Veola

Thank you for your efforts on my behalf. I am very pleased (and surprised) at the amount of the settlement. We will use the funds to help pay down the debt on the truck we had to purchase after ours was totaled. Thank you again.

Linda