An animal bite injury can be a severe, painful, and traumatic experience. There is the risk of permanent scarring, both physically and mentally, from a bite. Children are the most common victims of bites from dogs, and they can suffer from scarring, bruises, lacerations, and infections as a result. To prevent the risk of future infection or lasting side-effects from their injury, they may need injections and ongoing medical treatment.
If you have been bitten by a dog in Manhattan, it is a good idea to get in touch with one of the Manhattan dog bite lawyers at Cellino Law for advice about getting compensation for the injuries and trauma associated with the incident. A dog bite injury falls under the purview of premises liability, and you may be entitled to seek compensation. Our personal injury law firm can help you get the compensation you deserve if you've been the victim of a dog attack. Contact us at (800) 555-5555.
What to Do If You Are Bitten by A Dog in Manhattan
Being attacked by a dog is understandably scary and it is easy to panic, but it is important that you respond correctly in those initial moments. You may feel rattled because of the severity of the injury and how quickly the attack happened. That's why reading instructions now, understanding them, and remembering them is so important. Acting correctly now will help you to take care of yourself, get treatment, and make sure that you have a chance of getting compensation for your injuries.
Firstly, if you feel that your injuries are severe or life-threatening, call 911 immediately so that you know that medical assistance is on the way.
Do what you can to identify the dog and its owner. Take photos of the dog and owner with your phone, if possible. Make a note of their name and contact information, and get the contact information of any witnesses that were in the vicinity too, so that you have people who can verify the claims you make. If you are unable to get the contact information of the dog owner, you will need to have a series of rabies shots as a precaution.
What Injuries Do Dog Bites Cause That Require Claims?
Any dog bite will carry with it some risk of infection, but a bite from an unidentified dog is a much greater risk. Even if you do not feel that your injuries are severe, it is a good idea to seek medical attention as soon as possible. The initial injury from the bite is not the only thing that you have to worry about. There are other potential injuries and infections that can come from a dog bite, and a medical professional will be able to identify those or give you peace of mind that you are going to be OK.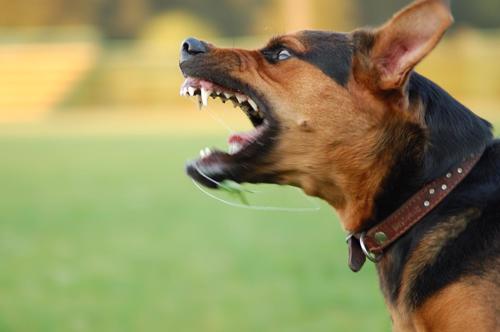 It's important to seek medical advice and to document this along with what the doctor told you because if you go to claim compensation without talking to a doctor, the insurance company can argue that you must not have been hurt because you didn't seek medical advice. Even a small dog can cause serious injuries, so get your self checked out. Common injuries include:
Puncture Wounds
A dog bite doesn't usually break human skin immediately because dogs don't tend to have very sharp teeth. They do, however, have a lot of strength in their jaws, and can leave big puncture wounds because of this. For almost every personal injury case involving a dog bite, the victim has at least puncture wounds from the dog's fangs. Also, a big dog may jump or pounce on a person and use its claws to puncture skin too.
Claw Or Tooth Wounds
Sharp claws and a strong bite can rip clothing and skin, potentially leading to serious bleeding, and long-term scarring.
Broken Bones
A big dog may break a person's bones when they bite because the force of the bite is so strong. In many dog bite cases, the victim may fall down and suffer from broken bones due to the impact of the fall.
Brain Injuries
If a person hits their head on the ground when they fall, or if the dog attempts to bite or strike a victim on the head, then the victim may suffer from a traumatic brain injury (also known as TBI) and/or a skull fracture. Head injuries of any form are serious and could lead to permanent damage. This is another reason why it is so important to seek medical advice after a dog bite, even if you think that you are going to be OK.
Facial Injuries
If a dog bites, claws at, or strikes a person on the face, then this could damage their nose, ears, eyes, or the delicate skin on the face. These injuries could leave the victim with permanent scars and may require plastic surgery to restore a normal appearance.
Once your medical concerns have been addressed, ask the doctor to give you a full report about the extent of your injuries, as well as the likely recovery process and timeline, the potential for long-lasting complications, and any treatment plan. If you have had any psychological impact, be that shock or anxiety, it is worth bringing it up now, but often those symptoms may not surface until later. Having everything documented now is important because it will help your Manhattan dog bite attorney to prove that you were injured by the dog.
The Costs Of Dog Bite Injuries
The Center for Disease Control and Prevention reports that every year, around 885,000 citizens seek medical aid following a dog bite injury. Children account for approximately 50% of those reported injuries, and more than 27,000 people require reconstructive surgery each year.
The Insurance Information Institute says that the insurance industry pays out for 16,500 dog bite claims through homeowner insurance each year, with the average claim being for $30,000, which is often far less than the actual cost of treating the injuries.
If you require medical treatment for a dog bite injury, the Cellino Law Firm can help you to claim compensation from the owner of the dog that attacked you. A dog owner is liable for any harm that the dog causes, unless the victim provoked the dog, or was bitten after trespassing on private property.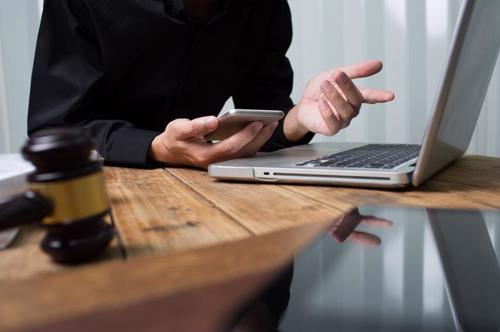 If you are a resident of New York State, you should know that state law makes it clear that the dog owner is liable for any medical costs arising from one of his or her dogs biting someone. This law extends to veterinary costs for animals that may have been attacked by that person's dogs.
People who are attacked by dogs are at risk of bruises, cuts, contusions, and other injuries caused by biting and clawing, but there are other potential injuries too:
How Can A Lawyer Help My Dog Bite Claim?
For someone to receive compensation for pain, suffering, or lost wages, they need to prove that the dog has shown a dangerous tendency or proclivity for biting people and that the dog owner either knew about the attack or should have known about it. To prove this will often require investigative work. The attorneys at Cellino Law have experience in dog bite claims and the investigations associated with them.
A Cellino attorney will look for evidence against the owner, such as:
Citations of previous attacks
Evidence of violation of local leash laws
Testimony from eyewitnesses and/or the dog owner's neighbors
These, and other evidence, could help to prove that the owner should have known that the dog was a potentially dangerous one. Some dogs may have been known to growl, show their teeth, snap, or perhaps even need restraint by their owner. These behaviors are evidence that the dog may have been difficult to manage.
What Compensation and Resources are Available for Dog Bite Victims?
If the court rules that the owner of the dog had been negligent and is liable for your injury, you will be awarded compensation. There are other potential damages that can be claimed for, including, but not limited to:
Lost Wages
If you were unable to go to work during your recovery period, or even unable to go to work in the future because of the nature of the injuries that you have sustained, then you may be eligible for compensation for loss of past wages, and for loss of future earnings.
Pain And Suffering
If you were attacked in a way that caused injury to sensitive sports of the body, or the attack was particularly brutal, then you may be able to claim compensation for the pain and suffering caused. Your Manhattan dog bite attorney will use witness testimony to make it clear what happened in the attack. It can be hard to judge how much to compensate a victim for pain and suffering, but judges will take into account the extent of their dog bite injuries and will consider witness testimony while deliberating over compensation amounts.
Permanent Damages
Dog owners may be considered liable for any costs associated with long term care, surgeries, rehabilitation, and other procedures or treatments for a victim with disabling or disfiguring injuries that are thought to be permanent.
If you own a dog, make sure that you are well informed about the ordinances and laws in your area and the liability for dog attacks. If you need advice about dog laws, the Manhattan dog bite lawyers at Cellino Law would be happy to provide information. You can also find resources for dog owners, and for victims of dog bites online.
For example, the American Academy of Family Physicians has a guide that includes information about the prevention and treatment of dog bites. You can also find information online about breed-specific legislation in the state, as well as scientific papers and medical findings, and options for liability insurance.
How Common Are Dog Bites?
The CDC notes that 5 million people are bitten by dogs each year. One in five of those dog bite victims suffer from injuries rated minor or worse.
Are Dogs That Are Not Neutered More Dangerous?
According to statistics, dogs that are non-spayed are three times more likely to bite someone than a dog that has been neutered.
Are There Dog Breeds That Have Been Outlawed Due to Their Aggressive Nature?
Pitbulls and Rottweilers, as well as some other breeds, are banned in some communities because they tend to be more aggressive. Those who keep an outlawed breed will be fined.
According to a report published jointly by the Humane Society of the United States and the Center for Disease Control in 2000, based on tracking of dog bite fatalities between 1979 and 1998, there are some dogs that could be considered to be more deadly than others.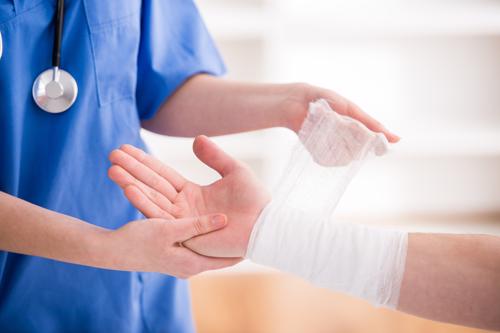 The top 10 deadliest breeds are:
Pitbulls
Rottweilers
German Shepherds
Huskies (such as Siberians)
Malamutes
Wolf/dog hybrids
Mixed breeds
Chow Chows
Dobermans
Saint Bernards
Can I Obtain Workers' Compensation If Suffer a Dog Bite Injury at Work?
If you are a victim of a dog bite while conducting the duties of your job in Manhattan, NY, you may make a workers' compensation claim through your employer. You may also make a claim against the owner of the dog, assuming the owner is not your employer.
Can I Make A Claim If A Police Dog Bites Me?
Law enforcement officers are allowed to use a reasonable level of force when making arrests or performing their other duties. This can include using a police dog, although inappropriate use of a police dog is considered to be unreasonable force. If you are bitten by a police dog, contact a dog bite lawyer and ask them to help you determine whether the police officers used excessive force. If it is determined that the dog attack was an unreasonable use of force, then the police will be required to compensate you for any injury that you experienced.
Can I File A Claim If Another Person's Animal Kills My Pet?
If your pet suffers injury or is killed by another person's animal, then you can make a legal claim against that animal's owner. The damages may include the registration costs for a purebred animal, the retail price to obtain a similar, licensing, shots, and training costs. If you have to spend more money on your pet, excluding routine veterinary bills, to care for an injured pet, then you can be compensated for those expenses.
Depending on the circumstances, you may be able to obtain compensation for the loss of the companionship of the pet, and for any mental anguish associated with that loss. Punitive damages can sometimes be claimed. Each state in the United States has different rules for this, so you should talk to an attorney to learn more
If you require assistance with a dog bite compensation case, call Cellino Law. Our Manhattan personal injury attorneys are here to help you with your compensation claims.
Manhattan Dog Bite Lawyer
PRACTICE AREAS
I am writing to let you know what an outstanding job George Gridelli did for me in my personal injury lawsuit. His professionalism and expertise were evident at our first metting and he and his paralegal Diane D'Andrea took care of me as if I was a friend and not merely a client. They both went above and beyond for me in so many ways that it would be too numerous to list and I am grateful to have had such an exemplary team represent me. When working with George and watching him in court he personified to me what a lawyer is supposed to be - an honest, extremely compentent man who helped guide me through the legal system. I could not have obtained better representation anywhere else at any price. To me that says a lot abut you and your firm's integrity. Thank you again for representing me and for having such stellar individuals working for you! I will continue to recommend your firm.

Carol

I am so grateful for your expertise, patience, and perseverance which resulted with such a successful settlement regarding my car accident. I also want to let you know how impressed I was with you and your firm and I won't hesitate to recommend you to anyone who needs assistance from an accident. I truly appreciated your care and professionalism. Thank you again for your kindness and support

Lisa

Tim Cellino handled my case beautifully. He is very knowledgeable and patient with all my questions. He kept in touch with me through out my ordeal. Tim also got a settlement for more than I expected. I highly recommend Tim Cellino!

Jayne

Thank you for your time, effort, and hard work on my case. I appreciate your expertise and compassion. I never experienced what I went through and I would have been completely lost without you.

Martha

Thank you for your help in settling the case of my father's accident. I could always count on you to answer my questions honestly and in terms I could understand. If all lawyers at Cellino Law are like you, I understand why they are an A-1 law firm.

Bedner

My experience during the time of negotiations was extremely positive. Josh Sandberg handled my lawsuit with the utmost integrity. He returned all my phone calls in a timely manner and answered all my questions. Josh made things less stressful. I would highly recommend Josh and the entire staff at Cellino Law.

Arthur