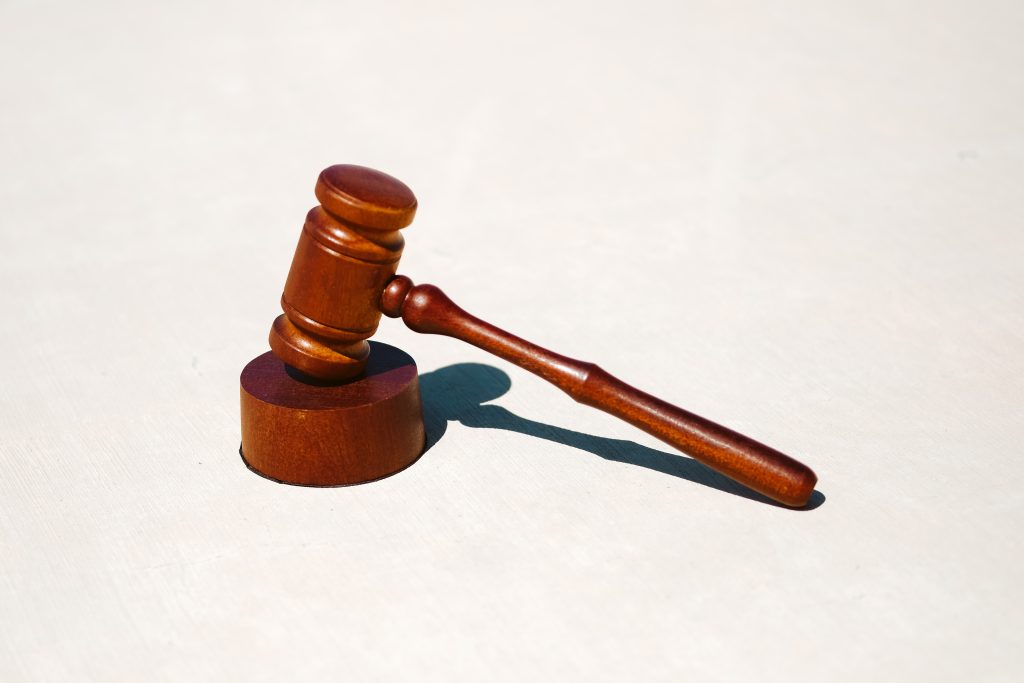 As a no-fault state, New York requires persons injured in accidents to seek remuneration through their own personal injury protection policies. Though no-fault systems exist to simplify the claims and compensation processes, they can make matters more difficult, particularly when certain damages are involved. For instance, if you hope to recover compensation for pain and suffering, you must step out of the no-fault system, which is not always easy to do. An experienced personal injury lawyer can advise you on what you need to do to qualify for pain and suffering and help you fight for the damages you deserve.
Pain and Suffering Damages
The term "pain and suffering" is a legal way to refer to any physical pain or emotional anguish you may live with following an accident. Because both physical pain and emotional duress can interfere with your quality of life and daily living, the courts try to compensate victims who live with a substantial amount of both. Though pain and suffering is different for everyone, it may help you to have a few examples of what it looks like.
Physical Pain
Following an accident, you may develop chronic pain. This pain may last for days, weeks, months or even years. Below are examples of the types of pain you may develop:
Back pain
Nerve damage
Joint dislocation
Headaches
Internal organ damage
Paralysis
Sprained or pulled muscles
Emotional Suffering
Emotional suffering often comes along with physical pain. However, regardless of whether you live with chronic pain, you may still experience psychological distress following an accident. Like with physical pain, it can last for days to years. Types of emotional duress you may experience are as follows:
Insomnia
Fear
Worry
Anger
Grief
Frustration
Loss of enjoyment of life
Individually, physical pain and emotional suffering can interfere with your life. However, when you experience both, they can greatly diminish your overall quality of life and happiness.
Loss of Consortium
In more extreme cases, accidents result in death. If you lost a loved one in an accident or due to accident-related injuries, you may not only feel sad, angry and confused but also, you may feel the loss in a more tangible way. For instance, if you lost your spouse, you may have also lost an extra income and/or companionship. Your children may suffer for lack of parental guidance, and your home may suffer for the lack of two adults maintaining it. To compensate families for these types of losses, the courts award damages for "loss of consortium." Examples of loss of consortium are as follows:
Love and affection
Parental guidance
Spousal intimacy
Companionship
Care
Household services
In addition to pain and suffering, talk to your lawyer about damages for loss of consortium.
When Can You Sue for Pain and Suffering in New York?
To step outside of the no-fault system in New York, you must have sustained what the law considers a "serious injury." A serious injury is one that involves one of nine outcomes:
A fracture
Substantial disfigurement
The loss of a fetus
The permanent loss of an organ, member of the body, or bodily system or function
The permanent and substantial limitation of the use of a body part or organ
Dismemberment
The substantial limitation of the use of a bodily system or function
An injury or impairment that inhibits your ability to engage in your typical daily activities for no less than 90 days during a 180-day period
Though it is easy to prove most of these nine outcomes, such as death or dismemberment, some, such as the substantial limitation of the use of a bodily system or function, may be more difficult to prove. A skilled personal injury attorney can help demonstrate the severity of your injury and substantiate your claim for pain and suffering damages.
Factors That Affect Pain and Suffering Compensation
If you plan to file for pain and suffering damages, it is important that you understand what factors affect the court's decision. In addition to the severity of your injuries, the courts will take into account the following:
Whether you live with fear, depression or anxiety following your accident
The extent to which your injuries have affected your daily life
Whether you developed sexual dysfunction or eating or sleeping disorders following the accident
The length of your anticipated recovery
Whether your injuries have adversely impacted your relationships
Whether your injuries have the potential to shorten your life expectancy
The more severe these factors are, the more likely the courts are to award you damages for pain and suffering.
How Do the Courts Calculate Pain and Suffering Damages?
The courts and insurers use one of two techniques for determining the worth of a pain and suffering claim: The per diem approach and the multiplier method.
The Per Diem Approach
Under the per diem approach, you assign a dollar amount to every day between the day of your accident and the anticipated date of your full recovery. You multiply this dollar amount by the number of days to come up with the amount you wish to ask for. If you choose to use the per diem method, it is crucial that you come up with a realistic daily rate, otherwise the courts are unlikely to seriously consider your claim. Most experienced personal injury attorneys advise clients who prefer this approach to set a daily rate that is equivalent to their daily work wage.
The Multiplier Method
The multiplier technique is the most straightforward method for calculating pain and suffering damages and, therefore, the most used. To use this method, the courts or insurers assign a number between 1.5 and five to your case. This number is called "the multiplier." Deciding parties assign higher multipliers in cases that involve more severe injuries. In more extreme cases, they may even use a multiplier of six or seven.
Once they set a multiplier, the insurers or courts will multiply your actual damages, such as medical expenses, by the multiplier. The product is the amount you should receive for pain and suffering. However, note that insurers and the courts may use their discretion to award you more or less than what the multiplier method yields.
How To Prove Pain and Suffering
Pain and suffering is subjective and, as a result, difficult to prove. That said, an adept personal injury lawyer in Manhattan can help you gather the evidence necessary to support your claim. Types of evidence the courts and insurers look for are as follows:
Medical records
Doctor's notes
Photos
Mental health/therapy records
Personal accounts of pain and suffering
Testimony from friends and family
The more evidence you can provide, the better an understanding the deciding parties will have of the impact your injuries have had on your life.
Hire a Manhattan Personal Injury Attorney To Help With Pain and Suffering Damages
Obtaining compensation for pain and suffering in fault states is difficult. In no-fault states such as New York, it can be even more so. For this reason, it may be in your best interests to hire a personal injury attorney who is familiar with the claims process outside of the no-fault system and, more importantly, pain and suffering claims. If you need help with your pain and suffering claim, consult with the attorneys at Cellino Law. Contact us now to schedule your free initial consultation.
Cellino Law is an amazing firm with a great team. I worked with Greg Pajak and his assistant, Tracey Falconer. I cannot express enough how dedicated they are. The personal attention I received was excellent; they were always available to help with questions and concerns and put me at ease in the unknown territory I found myself in. I highly recommend them to anyone needing representation. A huge thank you to them for all they accomplished for me!

Liane

Joe and I just wanted to send you this note thanking you for the professional way you handled our lawsuit. Your kindness was extremely appreciated in a very difficult time. When we found out the people that caused the accident had no insurance, we thought our chances of receiving any settlement was nonexistent. Once we met with you and released you were able to help us our minds were put at ease. Your aggressive manner of handling the case exceeded our expectations. Please feel free to use us as a reference. Thank you so much and best wishes,

Danielle and Joe

I want to thank your law firm for settling my lawsuit where others failed. You treated me with the utmost respect and care, because of your law firm the dream of owning my own home finally came true. For the first time in a long time, we're living out our dream home. Thank you a million times over. Thank you for making my dream come true.

Marcy

I can only say great things about my attorney Allan Silverstein. He is professional, he calls back right away, he keeps me informed, and makes me feel comfortable as this entire ordeal is stressful. I have total confidence in his ability to handle whatever comes his way. He is no nonsense and very good at his job. Thank you Allan... he is a true asset to the team!

Mrs Steward

Tim Cellino handled my case beautifully. He is very knowledgeable and patient with all my questions. He kept in touch with me through out my ordeal. Tim also got a settlement for more than I expected. I highly recommend Tim Cellino!

Jayne

Cellino Law was a great company to work with. From the beginning they came out and met with my uncle and myself and assured us that everything would be taken care of from beginning to end our lawyer state and constant contact with us to make sure that everything would go smoothly and it did. I would definitely recommend anybody to go to Cellino Law for whatever help they need. And specifically please ask for the lawyer that we had Mr. Alan Silverstein. He was amazing and his staff was always attentive. Please go with them for your next law needs.

Eshaunda