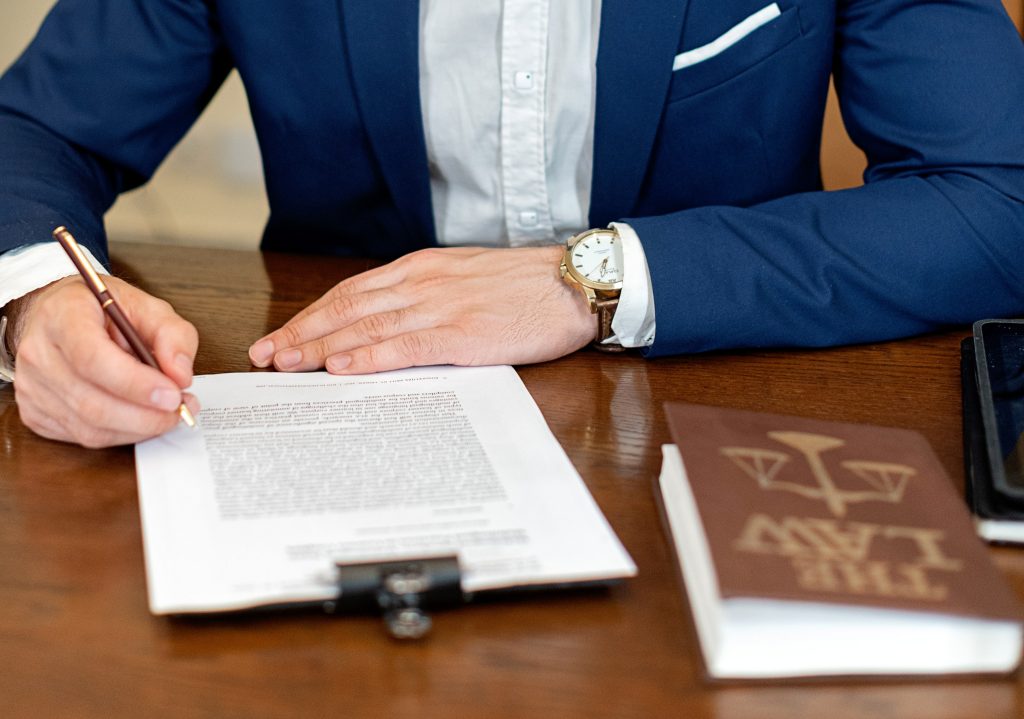 When you hire an experienced personal injury lawyer in Manhattan, he or she reviews your case thoroughly. Only then can he or she decide whether to file a claim and estimate the worth of that claim. Your attorney can also help you set realistic expectations for the likelihood of winning. Persons who hire experienced attorneys usually have a better chance of winning their cases than those who do not. If you lose your case, however, you may have the chance to appeal.
Factors That Contribute to the Possibility of Losing a Case
When you hire an attorney to work on your case, he or she works hard to ensure you get the compensation your case deserves. However, the negligent party and the insurance company representing him or her will also prepare a strong case. Insurance companies notoriously dislike paying out claims whenever they can. Here are some additional factors that could contribute to an unfavorable outcome.
Failure to Disclose All Details
Disclose all details with your attorney. If you do not, your attorney could get blindsided with hidden information in court and have no rebuttal prepared because he or she did not know the evidence existed. When an attorney has all the information, he or she can prepare to counter unfavorable details with evidence before going to court.
Contributory Negligence
Even if you disclose all the details, it is important to note that playing a negligent role in the incident could hamper your case. Note that New York follows a comparative negligence rule that allows some injured persons to recover damages even if they contribute to the accident. However, the degree of fault may discount the final amount awarded.
Social Media Posts
Posting on social media can be damaging to your case. It is wise to avoid posting anything related to the injury, including pictures of yourself. Insurance companies and attorneys could use these posts against you in court. It may not be enough even if you delete them after a few days; they will almost certainly have screenshots or records of what you posted. Because of this, your attorney will likely advise you to avoid social media altogether during this period.
Bad Witnesses and Jury Bias
Sometimes, the factors are out of your attorney's control. If you have had trouble with the law, the insurance company may bring this up to paint an inaccurate picture. For example, tickets for drag racing at 18 years old could cause jury bias. If you wait too long to file a claim, some witnesses may also not remember the details clearly anymore.
Statute of Limitations
Your lawyer will need to track upcoming deadlines. For example, New York has a statute of limitations generally enforcing a three-year window between an injury and filing a lawsuit in court. After that window passes, you could be barred from filing your claim. There are some exceptions, so speak with an attorney even if the window has passed.
What To Consider After Losing a Personal Injury Case
If you lose your personal injury case, the court may not award any damages. This result is discouraging but does not always count as the final word.
Costs
Manhattan personal injury lawyers generally work on a contingency basis. Consequently, you do not owe the law firm money if your attorney loses your case. It absorbs the costs of the loss. Working on a contingency basis aligns your goals with your attorneys and encourages them to fight hard for your case. In some cases, the negligent party may require that you pay his or her legal fees if applicable.
Lawsuit Malpractice
In the spring of 2023, an attorney used ChatGPT to complete research for a legal brief and did not fact-check the bot before submitting it on behalf of a client. This is an extreme case of negligence in a law case, but it may become more common in the years ahead. If you suspect your attorney caused you to lose the case, you could file a malpractice lawsuit and hire Cellino Law to appeal your case.
Health Recovery
If you sustained serious injuries during this incident, remaining focused on your recovery is important. Stress can negatively impact your health and recovery timeline, so try not to let it get to you. Remember, there are still options; you can still appeal. This is true even if you win but do not win an amount that will adequately cover your medical costs.
Appeal
You do not have to accept the court's initial ruling. You can appeal the verdict and hope that a higher court overturns it. It is ill-advised to file an appeal independently; this process is very complicated with specific procedures you must follow, so hire an experienced attorney for assistance. Your trial experience likely provided some details on what additional parts of the case need some strengthening.
Settlement Negotiations
Sometimes, a lawyer may still be able to work out an agreeable settlement outside of court. If the attorneys representing both sides can come to an agreement, they may sign a release that requires one side (more likely you) to accept less than requested in court. The other side may want this if they recognize there is a chance you could win an appeal.
What to Look for in a Top Manhattan Personal Injury Lawyer
No lawyer can guarantee compensation, but some deliver better results than others. Here's what to look for in an attorney who could be more likely to win your case.
Niche Experience
Personal injury is a vast field. Ideally, you find an attorney that has specific experience in your case. For example, an attorney focusing on car crashes involving passenger vehicles might not be the best choice for a case involving injury from an animal attack.
Proven Results
Not all personal injury law firms display their case results on their websites, but if they do, take a look. Do the results match what you hope to get for your case? Note that past results for previous cases do not dictate future results for yours, but it's a good starting point.
Customer Service
The best attorneys treat their clients respectfully and respond promptly to calls and emails. When meeting your attorney for the first time, pay attention to how he or she treats you. Feel free to ask questions, too; a good attorney should answer all of them and inspire confidence and trust.
Reputation
Additionally, check online reviews of the law firm. Pay attention to both positive and negative comments. If you know people who have worked with them before, ask about their experiences. A good personal injury lawyer should have a solid reputation in the legal community.
Locations and Fees
Finally, consider the law firm's service area and whether it has multiple offices. Convenient locations significantly improve your options, particularly if you cannot travel. At Cellino Law, we have offices in Buffalo, Manhattan, Melville, Rochester and Amherst.
Why You Should Choose Cellino Law for Your Case or Your Appeal
Cellino Law is a leading personal injury law firm that has spent the past 60 years building trust with the communities we serve in New York. Our attorneys have years of experience in the field of personal injury and know how to handle complex cases. We offer top-notch legal advice and our attorneys strive to ensure our clients feel comfortable talking about their situation. Contact us to schedule a case review or get more information.
Thank you for your efforts on my behalf. I am very pleased (and surprised) at the amount of the settlement. We will use the funds to help pay down the debt on the truck we had to purchase after ours was totaled. Thank you again.

Linda

Thank you for your help in settling the case of my father's accident. I could always count on you to answer my questions honestly and in terms I could understand. If all lawyers at Cellino Law are like you, I understand why they are an A-1 law firm.

Bedner

I am so grateful for your expertise, patience, and perseverance which resulted with such a successful settlement regarding my car accident. I also want to let you know how impressed I was with you and your firm and I won't hesitate to recommend you to anyone who needs assistance from an accident. I truly appreciated your care and professionalism. Thank you again for your kindness and support

Lisa

Cellino Law was a great company to work with. From the beginning they came out and met with my uncle and myself and assured us that everything would be taken care of from beginning to end our lawyer state and constant contact with us to make sure that everything would go smoothly and it did. I would definitely recommend anybody to go to Cellino Law for whatever help they need. And specifically please ask for the lawyer that we had Mr. Alan Silverstein. He was amazing and his staff was always attentive. Please go with them for your next law needs.

Eshaunda

I am writing to let you know what an outstanding job George Gridelli did for me in my personal injury lawsuit. His professionalism and expertise were evident at our first metting and he and his paralegal Diane D'Andrea took care of me as if I was a friend and not merely a client. They both went above and beyond for me in so many ways that it would be too numerous to list and I am grateful to have had such an exemplary team represent me. When working with George and watching him in court he personified to me what a lawyer is supposed to be - an honest, extremely compentent man who helped guide me through the legal system. I could not have obtained better representation anywhere else at any price. To me that says a lot abut you and your firm's integrity. Thank you again for representing me and for having such stellar individuals working for you! I will continue to recommend your firm.

Carol

Cellino Law is an amazing firm with a great team. I worked with Greg Pajak and his assistant, Tracey Falconer. I cannot express enough how dedicated they are. The personal attention I received was excellent; they were always available to help with questions and concerns and put me at ease in the unknown territory I found myself in. I highly recommend them to anyone needing representation. A huge thank you to them for all they accomplished for me!

Liane