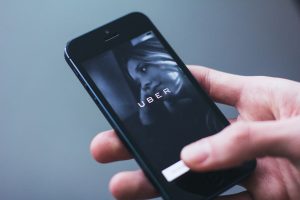 Manhattan is home to some of the country's most congested traffic and ruthless drivers. While over 1.6 million people are on the island, many do not own cars. As a result, you can find rideshare vehicles all over the city, and they are just as susceptible to the dangers of the road as any other driver or vehicle. Suppose you suffered an injury in an accident involving a driver for Uber or Lyft. In that case, you could contact rideshare accident lawyers in Manhattan to learn more about the avenues to compensation available to you.
How Does a Rideshare Differ From a Standard Auto Accident?
Rideshare vehicles are like any other vehicle, and the drivers must meet all the exact insurance requirements as any other driver and car. The primary difference is the additional insurance provider involved. When is the rideshare company liable for damages? When is the other driver responsible? How do you know when to file your claim with the Uber or Lyft driver's personal insurance? How does an injured passenger access compensation? Several factors can affect how you answer questions, but the first elements to consider are who was involved in the accident and who is liable.
Parties Involved in a Rideshare Accident
The foundation of an auto accident case is determining who is at fault for the accident. In a standard car accident involving ridesharing, there are several potential parties involved:
The rideshare driver
The other driver
The rideshare passengers
The rideshare company
Each of these parties could be liable for damages under certain circumstances. Although, only on rare occasions would the passengers or the pedestrians play a role in the accident's cause. What makes these cases unique is that liability shifts based on whether or not the rideshare driver was on duty at the time of the accident.
Was the Rideshare Driver On-Duty at the Time?
People who participate in ridesharing essentially have three stages to their process. When they are at fault for an accident, identifying the insurance company liable for damages depends on how engaged the driver was with the app when the crash occurred. The three stages of app engagement include:
The app is disengaged. Suppose the driver works for Uber or Lyft but is on the road during their time not connected to the app. During that time, the company is not liable for any damages when a crash occurs.
The app is engaged, and the driver awaits a ride request. Once the driver logs into the app, indicating they are available for a ride, the rideshare company's insurance provider could be liable. In this scenario, victims of an accident may file a claim with the driver's individual insurance or the company's insurance.
The driver is on the way to pick up an accepted ride or is actively transporting a passenger in the vehicle. During this time, the company's liability coverage is at its max, and should an accident occur, the passenger and any other party involved, including the other driver, their passengers, or pedestrians, can file a claim with the company's provider.
The engaged driver must be responsible for the accident to file a claim under the rideshare company's insurance policy. If the other party is liable, victims would need to file a claim with that driver's insurance company. Generally, whichever driver violates traffic laws, causing an accident and injuries, would be the at-fault party in the accident.
Uber and Lyft Insurance Coverage
Uber requires all drivers to purchase commercial liability insurance in addition to state-mandated insurance coverage. This is the same type of coverage taxi limousine drivers carry. Additionally, they provide the following coverage when the app is active and waiting for a ride:
Third-party liability coverage up to $75,000 per person and $150,000 per accident for bodily injury, and $25,000 per accident in property damage
Uninsured/underinsured motorist coverage up $25,000 per person and $50,000 per accident for bodily injury and $50,000 per person and $100,000 per accident in death benefits
Personal injury protection of up to $50,000 per insured person
When the vehicle is en route to pick up a passenger or transporting a passenger, coverage includes:
$1.25 million in third-party liability
$1.25 million in uninsured/underinsured motorist protection
$50,000 in PIP insurance
Comprehensive and collision coverage on contingency and with a deductible of $2,500
Lyft provides similar coverage in the same stages of app engagement. However, what happens if the accident is not the rideshare driver's fault? To what insurance provider do you turn?
How Does No-Fault Auto Insurance Affect Your Case?
Only approximately a dozen states have no-fault auto insurance policies, and New York is one of them. All drivers, including those working for rideshare companies, must purchase personal injury protection insurance. This coverage eliminates the question of liability and allows everyone involved in an auto accident an avenue for compensation without the delays fault determination can cause. PIP insurance covers the driver, their passengers, and any pedestrian hit by their car.
PIP coverage is not an option when an accident occurs. It is a requirement. The law requires everyone to file claims with their providers to recover compensation for necessary medical expenses, a percentage of lost income, and a small death benefit. This coverage does not provide access to non-economic losses, such as pain and suffering, and sometimes the insurance is insufficient to cover severe injuries. To accommodate people who need additional compensation, New York applies a serious injury threshold.
The Serious Injury Threshold
To bypass the PIP requirement and file a claim with the other driver's insurance or the rideshare company's insurance, your injuries must qualify as one of New York's defined "serious injuries." Your injury must fall under one of these categories:
Substantial limitation to the use of one or more body functions or systems
Significant disfigurement
Temporary or permanent total disability for a minimum of 90 days
Broken or fractured bones
Permanent limitations to the use of one or more body organs or members
Such injuries typically result in significantly more damages and have a profound effect on the victim's psychological state. For that reason, New York law allows you to step outside the PIP requirement and file an adequate claim.
What Damages Can You Recover From a Rideshare Accident Case in Manhattan?
There are type key elements victims must prove in an auto accident case. The first is negligence. The second is damages, a term used to legally describe the losses owed to the victim and the liabilities required of the at-fault party. All collisions are unique, but most claims involve compensatory damages, further divided into economic and non-economic losses. Additionally, you may have access to punitive damages under rare but severe circumstances.
Economic Compensatory Damages
Economic damages are synonymous with financial losses. These include:
Medical expenses, such as emergency care, hospital stays, outpatient care, medications, medical devices, and rehabilitation
Lost wages, such as income from missed days or weeks at work or the loss of the ability to earn the same level of income you did before your injuries
Property damage includes the cost of repair and replacement
Out-of-pocket expenses such as transportation to healthcare visits, help around the house, structural changes to the home to accommodate disabilities, and childcare
Proving these damages can be tedious, but they often have tangible support, such as medical bills, receipts and estimates, and pay stubs. The non-economic damages can be more challenging.
Non-Economic Compensatory Damages
Non-economic losses cover the mental and emotional impact of an auto accident. These are not recoverable under PIP insurance, but you can claim them if you file with the other party's provider. Examples include physical pain and suffering, emotional distress, losing the ability to enjoy life, and mental anguish in the forms of anxiety, depression, or post-traumatic stress disorder. Assigning monetary value to these losses can be complex, but an experienced rideshare accident lawyer will ensure you receive accurate value for your losses.
Punitive Damages
Punitive damages are rare in auto accident cases because the purpose of awarding them to the plaintiff is to punish the defendant for egregious acts or gross negligence, such as driving under the influence or recklessly. However, the payout is usually substantial in cases that do merit punitive damages.
When Should You Contact Rideshare Accident Lawyers in Manhattan?
You can speak with a rideshare accident lawyer at no cost at any time following an accident. They offer free consultations and will answer any questions you have about the case. Accidents involving rideshare companies can quickly become overwhelming, especially when facing a large company with an aggressive insurance provider. That company has a team of legal professionals and insurance adjusters looking out for its best interest. You deserve to have an experienced attorney on your side, looking out for yours. At Cellino Law, we know the devastation an auto accident can cause. Our team of rideshare accident lawyers is here to protect your right to compensation and create a safe space for you to recover financially, physically, and emotionally. Contact us at (800) 555-5555 any time of the day or night to schedule your free case evaluation. Our clients are always our top priority.
Rideshare Accident Lawyers in Manhattan
PRACTICE AREAS
My experience during the time of negotiations was extremely positive. Josh Sandberg handled my lawsuit with the utmost integrity. He returned all my phone calls in a timely manner and answered all my questions. Josh made things less stressful. I would highly recommend Josh and the entire staff at Cellino Law.

Arthur

Cellino Law is an amazing firm with a great team. I worked with Greg Pajak and his assistant, Tracey Falconer. I cannot express enough how dedicated they are. The personal attention I received was excellent; they were always available to help with questions and concerns and put me at ease in the unknown territory I found myself in. I highly recommend them to anyone needing representation. A huge thank you to them for all they accomplished for me!

Liane

Thank you for your help in settling the case of my father's accident. I could always count on you to answer my questions honestly and in terms I could understand. If all lawyers at Cellino Law are like you, I understand why they are an A-1 law firm.

Bedner

This is to express our gratitude to you and your team in helping us and Stephanie navigate through the legal process following her car accident. We are very satisfied with the outcome and grateful for your hard work and attention to details. We fell confident that with this compensation, Stephanie will be able to move forward with her studies and her life with the ability to care for some of her health needs resulting from the injuries sustained following her car accident. Thank you very much and may God continue to bless your efforts.

Jose & Rose

I just want to let you know that I did receive my settlement check. More importantly, I want to thank you again for all you did for both me and my family. I could not be more pleased with my experience at Cellino Law. From the moment I first spoke with you I felt comfortable - you took a sincere interest in my case, clearly explained the process and effected a quick settlement. From this day forward, when someone asks if I can recommend a good lawyer I will, without hesitation, say "Cellino Law". Thanks again.

Walter

Cellino Law and more specifically my attorney, Gregory V. Pajak, Managing Attorney, and as a whole the Cellino Law Firm and its organization. This is by far one of the most professional law firms and attorney I have ever engaged with and retained in my 35 years. The level of professionalism goes beyond words, the care and constant engagement with me as the client was touching. I was never ever just treated as simply a CASE with potentially a significant dollar number attached to my file. I was engaged regularly, Tracey (Ass't) and Greg always made sure to remain constant, as well as consistent in overseeing that my case was handled properly and that it did matter in many ways - ensuring that the end result(s) would be fair and reasonable to my case/injury. The regular follow-up calls were very satisfying, knowing that you're involved in your case matters significantly AND always. One of my main items to recognize Cellino Law and Gregory is that whenever I called, I was able to get through to speak directly to my Lawyer and he would answer any if not all of my questions in a very professional and genuinely caring manner. I always felt cared for and protected legally and more importantly, I was made feel as a human being that was being cared for and always keeping me abreast of all matters connected to the case. There was never a point I felt let down, on the contrary -the level of service was "STELLAR". Greg is the consummate professional, a 'role model', if you will, for what other attorneys should strive to become when dealing with their clients.

Anthony