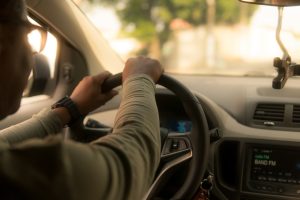 Rideshare services are a convenient way to get around Manhattan. They can save you from waiting on a bus, riding the subway, or chasing down a taxi. You simply use your phone to request a ride. After a typically short wait time, a driver arrives to usher you to your destination.
The Rise in Ridesharing Services
Many travelers take advantage of ridesharing services. Research shows that 45% of urban residents have used them, and they are increasing in popularity across most demographic groups.
New Yorkers are no strangers to the ride-hailing industry. According to the New York City Taxi and Limousine Commission, for-hire vehicles made about 1.2 million trips each month in the city in 2022.
Ride-Hailing Programs Lead to More Fatal Accidents
Unfortunately, the rise in ride-hailing programs has also ushered in a jump in traffic fatalities. A study at the University of Chicago revealed that the introduction of ride-hailing services in major U.S. cities correlated with a 3% increase in fatal motor vehicle accidents. The researchers analyzed traffic volume, accidents and transportation methods in the eight quarters before and after ridesharing adoptions in big cities.
More Vehicles Are on the Road
You may wonder why ridesharing programs lead to a rise in fatal accidents. Researchers think that the programs put more vehicles on the street. The increase in traffic volume means more accidents, injuries and deaths. Drivers, passengers, pedestrians and bicycle riders are all at higher risk.
Ridesharing companies need to keep their services competitive and efficient. People don't like to stand around and wait, so the faster a customer's ride arrives, the more satisfied the customer is likely to feel. Ridesharing companies often subsidize drivers to stay on the road and reach people faster. It means that many drivers are out and about between customers, increasing the amount of traffic.
Can you guess where studies show the biggest increase in fatal accidents? Unfortunately, the answer is large cities. While most metropolitan areas boast robust public transportation systems, big cities have seen an increase in new car registrations since the dawn of ride-hailing services.
The Cost of Increased Traffic Fatalities
The value of a life is essentially priceless, and you can't put an amount on someone lost in a traffic fatality. However, the escalating traffic deaths due to ridesharing services carry a financial weight. Researchers estimate the increase in fatalities amounts to $10 billion.
Ridesharing Services Are Statistically Safe
The rise in traffic fatalities due to ride-hailing programs is significant and undeniable. However, these programs are statistically safe to use. More than 99% of Uber and Lyft trips take place safely and without a problem.
Sometimes, ridesharing is a much safer choice than driving. Consider a person who's had too much to drink. If that person chooses to hail a ride instead of getting behind the wheel of a car, he or she has decreased the chances of an accident or fatality.
Ridesharing offers a cash-free travel method. You pay and tip drivers through an app, erasing the need to hand over cash or credit card information. You arrive right at your destination without having to walk from a subway or bus stop. You can even check your driver's ratings in the app before accepting the ride. This step can make you comfortable accepting a ride with the driver (and keep you from getting in the wrong car).
How To Increase Safety as a Ride-Hailing Passenger
As a rider, you can take practical steps to ensure your safety when using a ridesharing service.
Verify your driver. Before you get in the vehicle, check the car's license plate number. You can also confirm your ride through the app's PIN verification system.
Wait inside for your ride when possible to avoid standing near traffic.
Wear your seat belt in the car and sit in the back seat when possible. These steps increase your safety in the event of an accident.
Share your travel plans with friends or family members and tell them when you reach your destination. If you go through an accident or delay, you have someone looking out for you.
Let your driver know you have shared your travel plans to discourage any would-be criminals from acting.
Trust your instincts. If something feels wrong, ask the driver to pull over and get out. You can also use the emergency button in the ride-hailing app.
How Ridesharing Accidents Can Happen
Drivers working for ridesharing companies have the same risks for accidents as any driver in Manhattan. Some common reasons for crashes include:
Distracted driving: Drivers may turn their attention to something inside the car or outside that takes their focus away.
Tired driving: Drivers can become fatigued after working for hours.
Poor driving conditions: Snow, ice, rain, fog and other poor weather conditions can make it difficult to see. Nighttime also brings a risk of low visibility.
Impaired driving: Drivers behind the wheel after consuming alcohol or drugs can cause accidents.
Reckless driving: Driving too fast or aggressively can lead to accidents.
What To Do Following a Ridesharing Accident
If you are ever involved in an accident while in a ride-hailing vehicle, you can take steps to safeguard your legal rights.
Report the Accident
Your driver should report the accident to the police. If your driver or other drivers involved do not want to report it, call the police yourself.
You can also report the accident through your ride-hailing app. It may include a feature that allows you to report ridesharing accidents, injuries, and other problems.
Document the Accident and Your Recovery
If you are able, take photos of the scene. Include pictures of the vehicles, surroundings, road hazards and anything that seems vital. The information you gather may help you if you make a claim.
If you have injuries, get photos of them if possible. Keep notes about your doctor visits and recovery.
Keep Copies of Reports and Documents
If witnesses are at the accident scene, get their contact information and statements. Request a copy of the police report.
Keep records of your doctor's bills, pharmacy receipts and other medical expenses. Save any information your ridesharing app sends you regarding the accident. If you experienced financial losses such as missing work time, keep records.
Consider Seeking Legal Advice
Personal injury claims can get complicated. An attorney can help you sort through the details to see what your claim is worth.
How an Attorney Can Assist You After a Ridesharing Accident
New York is a no-fault state. This means that your insurance policy covers your medical expenses and lost wages regardless of who caused the accident. However, if your costs exceed $50,000, you may need to file a lawsuit to cover your personal injury expenses.
You may also need to file a suit if you suffered trauma beyond the personal injuries threshold, including:
Bone fractures and dislocation
Permanent limb injuries
Disfigurement
Limitation of body functions
90 days of full disability
A personal injury attorney can review your accident information and determine if you have a claim. The team at Cellino Law has the experience you need on your side after an accident. We offer a free consultation, so you don't have to worry about paying anything up front. Contact our office today and let us help you after a ridesharing accident.
My wife and I would like to take this opportunity to thank you for a fantastic job as our attorney. We could not have been more pleased with the work you and your team has done on this case. This past four years or so has been such a roller coaster for our family. We are very pleased and grateful with the result. We have made a good choice by choosing you. Thank you.

Dave

Choosing the right attorney to represent you after an accident can make all the difference. This is no cliche. I recently experienced these words to live by first hand. After a tractor trailer rear ended me at high speed in 2017 I retained Allan Silverstein to handle my case. I quickly realized that bringing a lawsuit rapidly snowballs into a mountain of details that can make or break your results. Documents, case histories, doctor visits, bills, and lots of phone calls all need to be accurately kept track of if a successful outcome it to be attained. To complicate matters I reside in New York and the incident took place in New Jersey. Luckily, Allan was licensed in multiple states. I was fortunate to find Allan to handle this matter from the New York area. Armed with an accurate account of the facts Allan went to work on the difficult job of negotiating with the defending insurance company as well as my no fault carrier in order to obtain the best possible outcome for my set of circumstances. In a lawsuit communication is key and and events can be of a timely nature. Allan never failed to return my calls - usually the same day! He fought skillfully and respectfully to get me the best possible settlement. He is easy to deal with and a likeable down to earth guy. He always listened with compassion and respect to my issues. He guided me with objective understanding as well as a realistic analysis of the merits of my case. When we finally settled Allan got me a fair agreement beyond my expectations and negotiated with my doctors to make sure all my bills were paid. It was a great experience having Allan represent me. Quality work in any aspect of life is hard to find. Quality is what I got with Allan Silverstein. I highly recommend him if you find yourself in need of a personal injury attorney.

Theodore

I am writing to let you know what an outstanding job George Gridelli did for me in my personal injury lawsuit. His professionalism and expertise were evident at our first metting and he and his paralegal Diane D'Andrea took care of me as if I was a friend and not merely a client. They both went above and beyond for me in so many ways that it would be too numerous to list and I am grateful to have had such an exemplary team represent me. When working with George and watching him in court he personified to me what a lawyer is supposed to be - an honest, extremely compentent man who helped guide me through the legal system. I could not have obtained better representation anywhere else at any price. To me that says a lot abut you and your firm's integrity. Thank you again for representing me and for having such stellar individuals working for you! I will continue to recommend your firm.

Carol

Now that reality has set in, I want to thank you for all your work and assistance in obtaining my settlement for the pelvic mesh. This money will make my life so much easier in the future. Medicare just isn't sufficient. I know that I will have enough to live on. I truly appreciate of your efforts. Thank you!

Loraine

I really appreciated your determination and efforts on handling my case. You have done an outstanding job, and I am very satisfied with the outcome of the settlement. Thank you so so much John.

Amparo

I want to thank your law firm for settling my lawsuit where others failed. You treated me with the utmost respect and care, because of your law firm the dream of owning my own home finally came true. For the first time in a long time, we're living out our dream home. Thank you a million times over. Thank you for making my dream come true.

Marcy