Did you suffer injuries in a rideshare accident in New York? If you did, call Cellino Law Firm to book a free consultation with a Manhattan Uber accident lawyer. Typically, Uber accidents injuries bring into play unique issues, and our experienced attorneys are proficient in dealing with them. Our well-reputed personal injury lawyers in Manhattan will fight for the recovery of your losses/damages in the form of compensation. Call (800) 555-5555 to get the help you deserve.
How Do Insurance Policies Work For Lyft And Uber?
Insurance policies for ridesharing services such as Uber and Lyft have unique requirements. These policies are often dependent, which means that the coverage of the policy will depend on different factors, such as the location of the driver at the time of the incident.
When the Lyft/Uber applicant is not working: When the driver of the Uber/Lyft is not on duty, then he or she is liable for any injuries, harm, or damage caused in the event of a collision. In such a case, the insurance company won't cover such accidents.
When the Lyft/Uber applicant is on duty: if the driver happens to be involved in a collision while on duty, then he or she should have some coverage. For instance, New York-based Uber/Lyft drivers should have coverage not less than 75,000 for personal injuries. Also, total bodily injuries coverage normally adds up to about $150,000, and extra coverage for personal damages, which is at least $25,000.
Uber/Lyft drivers also get coverage for the following:
Bodily injury – $25,000 for motorists who are uninsured
Per Wreck/collision – $50,000
Accidental death – $50,000
Unintentional death per collision/wreck – $100,000
Both Lyft and Uber do provide insurance coverage of about $ 1.25 million for covering property damage and drivers who sustain injuries. However, this kind of coverage only applies if the driver was on duty. Also, Lyft/Uber drivers are given an extra provision that stands at $50,000 to cover personal injuries. For uninsured or underinsured coverages, there is a comprehensive insurance policy of $1.25 million, which covers all the damages up to the value of the vehicle.
Things That Lyft And Uber Drivers Must Be Aware Of
What Lyft and Uber drivers must understand is that specific insurance policies also cover their clients/passengers. Typically, these policies will provide liability coverage of a maximum of $1.25 million. Unfortunately, this doesn't prevent some issues from cropping up.
Being able to confirm that the Uber or Lyft driver was on duty or not working during the time of the wreck is an excellent example of such issues. You will need specific details so that you can establish the driver's whereabouts and confirm if he or she was logged in for work during the time you were an Uber passenger when you got involved in the wreck. Such information can play a vital role in determining how much recovery you should receive as a victim. In addition, be prepared to answer any questions that may be thrown your way by the ridesharing company.
Another issue is the handling of an accident where the damages are beyond the limit of the insurance coverage. Such scenarios occur when there are many people involved in the incident. For instance, there could be multiple passengers involved in the collision; as a result, the $1.25 million wouldn't even come close to being enough to cover all the damages and injuries. In such a scenario, the Lyft/Uber driver must look into an alternative option through an at-fault insurance policy.
What You Need To Do As A Driver When Hit By A Lyft/Uber Car
When a wreck occurs in Manhattan, NY, the first thing you should do is to check that you're okay. Form there, you should call the authorities. If there are injured victims, the police will call an emergency response team and write a report of the incident. Note that seeking medical attention should be a priority, especially if there's anyone with severe injuries. You should also use your phone to take pictures or record a video of the incident, and get contact information from eyewitnesses.
You deserve compensation when involved in a collision caused by an Uber or Lyft driver. However, to get compensated for property damage and personal injuries, you must provide proof of the rideshare driver's recklessness. Be sure to collect all the details surrounding the accident since the amount of compensation awarded will depend on the actions of the other driver at the time of the collision. Ridesharing companies can initiate negotiations to settle the incident quickly. But, no matter how tempting their offer might be, do not rush to accept any offers without consulting an attorney qualified in such cases.
To build a flawless case, your Uber accident lawyer will work with the ride-sharing company as well as the insurance provider. All parties involved will then start by determining which insurance coverage is applicable to your case. Some ridesharing services, including Uber and Lyft, may deny the claim, especially if they are uncertain about the other driver's status at the time of the wreck. Perhaps the toughest challenge is to establish who was at fault and if both drivers tried to avoid the accident.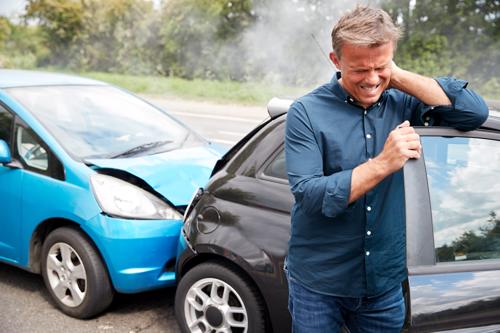 Rideshare companies come up with all sorts of excuses to deny claims, and one of the common reasons they use is that the driver was not logged in for work at the time of the collision. They make these excuses to transfer the blame to the driver. This way, his or her private insurer can pay for the claim. This only makes things more complicated for the victim since both parties deny responsibility.
If you're involved in a case where both the driver and the rideshare company are refusing to take responsibility for damages and injuries caused, then you must be ready to take on the game of denial. This is because no company will willingly step forward and compensate you for the injuries or damages. The driver of the other vehicle is likely to deny the fault as well, and don't forget they could be underinsured or uninsured to cover such an incident.
Lyft and Uber won't cough even a penny, especially if they have evidence that can help them transfer the blame to another party. Luckily, with the assistance of an experienced and trustworthy Uber accident lawyer at Cellino Law, you can pursue and get the compensation you deserve in a short time.
How Can A Manhattan Uber Accident Lawyer Help An Injury Claim?
Being able to determine which party was at fault in a rideshare collision is not easy. Insurance companies will try their best to weasel their way of any claims so that they don't pay for damages and injuries.
With the assistance of our Uber accident lawyers, you can rest assured your case will be taken care of in a short period, and you get compensated. Here's what our attorneys will do to help your Lyft/Uber accident case:
Gather Evidence
Our passionate team will go above and beyond to gather more evidence that can help to build a flawless claim. This entails going through the police report and reviewing individual eyewitness testimonies. They will also look for different sources that can be used as supporting evidence, such as camera footage for the incident.
Prioritize Each Case
At Cellino, there are no standard cases and important cases – we prioritize each case. That's why we review every small detail and even gather more details, including medical bills, receipts, and other crucial documents that can help with the case. This helps your car accident lawyer determine the amount to claim.
Handle Communication With The Insurance Provider
You might think that negotiating with the insurance provider alone is a quick way to handle the matter, but it's not. Besides, you might end up revealing details that could jeopardize your claim. That is why we always advise you to allow our attorneys to handle the talks with the insurance provider on your behalf.
Build Your Case And Defense
Sometimes, you could be the one who is blamed for the accident. If that's how things turned out, you can count on our auto attorneys to build a foolproof defense strategy to protect you against any claims.
Negotiate With The Parties Involved, Including The Insurance Company
The insurance company will try to stick to their story, which is to deny any claims. After all, the less they pay, the higher their profits. To this end, they will tempt you with quick settlements so that you can lose sight of the big picture. But with the assistance of our dedicated attorneys, you can be sure you will get fair compensation.
Be Your Legal Representative In Court
It's not uncommon for insurers to play the denial game. Often, many victims end up wanting to drop the case, and as a result, they accept the little settlement amount offered to them by the auto insurance companies. But with the assistance of a reliable and experienced lawyer, you do not have to give up, and you can proceed to forward the issue to court with confidence.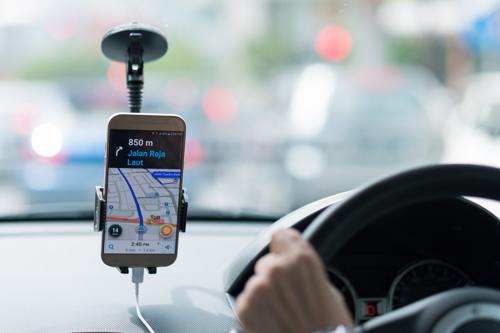 What Are The Typical Causes Uber/Lyft Accidents In Manhattan?
To ease traffic and avoid the inconveniences of self-driving, many people are turning to rideshares. Unfortunately, this does not cut down the number of collisions caused by Uber/Lyft drivers. Below are some of the causes of Uber accidents in Manhattan:
Illegal turns
Over speeding
Distracted drivers
Unsafe turns
Drunk drivers
Driving too close to other vehicles
Stopping in dangerous spots, like at the intersection
Other factors that have been known to cause wrecks in New York are poor road conditions, inclement weather, and terrible traffic conditions.
Who Can I Hold Liable For Injuries And Damages After An Uber Accident?
A Lyft/Uber accident can get in an accident, but that doesn't mean that he or she is automatically at-fault. Vehicle accidents are messy and stressful. Furthermore, many factors contribute to a collision. In the state of New York, the party held liable is required to cover for the car accident victim's losses and injuries. Parties who can be responsible for causing an Uber accident include:
Pedestrians
Transit companies
Cyclists
Government agencies
Negligent Uber/Lyft drivers
Bus drivers
Faulty vehicles
Negligent third parties
It is imperative that an independent and objective party handles an Uber/Lyft accident that you were a part of so as to find the party responsible. At Cellino Law, we will investigate more about the wreck and determine the liable party quickly.
What's The Best Way To Seek Recovery If The Uber Driver Is Liable?
If the driver of the rideshare is at-fault for a crash or wreck that you were a part of, then you can seek recovery depending on how the app was used during the incident. Below are crucial details to note:
Driver Not Using The Ridesharing App
When on duty, Uber/Lyft drivers must be logged in to the respective apps. If a wreck occurs while offline, then the responsibility falls on the driver's insurance coverage.
Lyft/Uber Drive Waiting After A Ride Request
A rideshare driver is also covered by the rideshare's insurance policy when waiting for a ride request from a client. However, this only a secondary coverage of the main policy, which means that you stand to benefit from this kind of coverage in case the damages exceed the limit of the private insurance policy.
Ride Request Sent To A Rideshare Driver
If a passenger sends a ride request to a rideshare driver, then the ridesharing service provides coverage of up to a million dollars. This figure covers a couple of things, including the driver, Uber passengers in the car, and third parties involved.
After Being Involved In A Collision, Can I Sue A Ridesharing Company?
In most cases, you might not be in a position to sue Uber or other ridesharing companies after a collision. That is because a majority of rideshare drivers work as independent contractors. The idea behind this is to reduce liability cases when a rideshare driver is involved in a wreck.
Injuries Experienced In An Uber/Lyft Wreck.
Some of the injuries sustained during a rideshare accident can be severe. That's precisely why you need an excellent attorney by your side to assist with your case and help you get the highest possible compensation from the claim. With the knowledgeable help of attorneys from Cellino Law, you can recover compensation for the following injuries:
Chest injuries
Burns
Neck injuries
Broken bones
Eye injury
Lost limbs
Brain injuries
Degloving
Crushing injury
Head injury
Spinal injury
Soft tissue injuries
Concussion
Whiplash
Paralysis
Wrongful death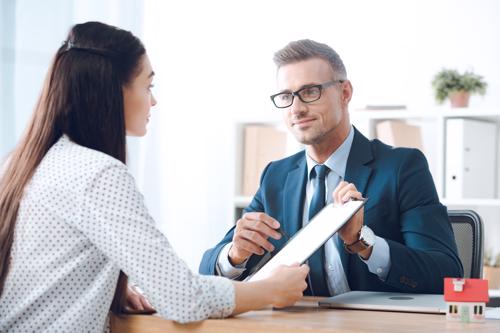 Are your injuries making it challenging for you to visit our office? Don't worry; here at Cellino Law, we will take the initiative to come to you. All you need to do is contact us, and our personal injury firm in Manhattan will be more than glad to assist you. We will send legal representatives to look at your case and offer outstanding legal advice.
What Are The Damages That Exist In An Uber Accident?
If another party is at-fault for a wreck, then you're within your rights to take legal action. Pursue the case, and an excellent place to start is to call us or visit our firm. We will guide you on the best course of action so that you can end the mater with fair compensation. You can recover compensation for the following damages:
Medical bills
Property damages
Disability
Suffering and pain
Emotional distress
Lost salary, wages or income
Change in lifestyle
Insurance companies will go out of their way to fight your claim so that they pay you a minuscule amount or nothing at all. But, with a seasoned legal representative, you can make sure that doesn't happen. Our auto attorneys have invaluable experience and are adept at handling car wrecks; that's why they are in a position to provide valuable legal insight to car accidents victims.
What Is The Value Of My Uber Accident Case?
The value of each case depends on different factors, including the identity of the driver and their physical and mental state at the time of the wreck. So, whether you are a driver of a ridesharing service or a third-party company, ensure that you have the right coverage. Also, your policy should cover as many potential expenses as possible, including medical bills. If you were not at-fault for the collision, you have a right to file a claim against any liable party. New York state laws award compensation for:
Broken bones
Disfigurement
Disability
Loss of pregnancy
Loss of limbs or any other body part
Death
You can also claim for minor damages as well as for financial losses over $50,000; these are labeled as economic damages. You can get compensation after an Uber/Lyft accident with the assistance of the experienced Manhattan car accident lawyers at Cellino Law.
Cellino Law and more specifically my attorney, Gregory V. Pajak, Managing Attorney, and as a whole the Cellino Law Firm and its organization. This is by far one of the most professional law firms and attorney I have ever engaged with and retained in my 35 years. The level of professionalism goes beyond words, the care and constant engagement with me as the client was touching. I was never ever just treated as simply a CASE with potentially a significant dollar number attached to my file. I was engaged regularly, Tracey (Ass't) and Greg always made sure to remain constant, as well as consistent in overseeing that my case was handled properly and that it did matter in many ways - ensuring that the end result(s) would be fair and reasonable to my case/injury. The regular follow-up calls were very satisfying, knowing that you're involved in your case matters significantly AND always. One of my main items to recognize Cellino Law and Gregory is that whenever I called, I was able to get through to speak directly to my Lawyer and he would answer any if not all of my questions in a very professional and genuinely caring manner. I always felt cared for and protected legally and more importantly, I was made feel as a human being that was being cared for and always keeping me abreast of all matters connected to the case. There was never a point I felt let down, on the contrary -the level of service was "STELLAR". Greg is the consummate professional, a 'role model', if you will, for what other attorneys should strive to become when dealing with their clients.

Anthony

My experience during the time of negotiations was extremely positive. Josh Sandberg handled my lawsuit with the utmost integrity. He returned all my phone calls in a timely manner and answered all my questions. Josh made things less stressful. I would highly recommend Josh and the entire staff at Cellino Law.

Arthur

I highly recommend Cellino Law to anyone involved in a car crash. I worked with Michael Lovecchio, and had a wonderful experience given the circumstances. He was very attentive, and got the best possible outcome I could have wanted.

Susan

Now that reality has set in, I want to thank you for all your work and assistance in obtaining my settlement for the pelvic mesh. This money will make my life so much easier in the future. Medicare just isn't sufficient. I know that I will have enough to live on. I truly appreciate of your efforts. Thank you!

Loraine

Thank you for your help in settling the case of my father's accident. I could always count on you to answer my questions honestly and in terms I could understand. If all lawyers at Cellino Law are like you, I understand why they are an A-1 law firm.

Bedner

I want to thank your law firm for settling my lawsuit where others failed. You treated me with the utmost respect and care, because of your law firm the dream of owning my own home finally came true. For the first time in a long time, we're living out our dream home. Thank you a million times over. Thank you for making my dream come true.

Marcy