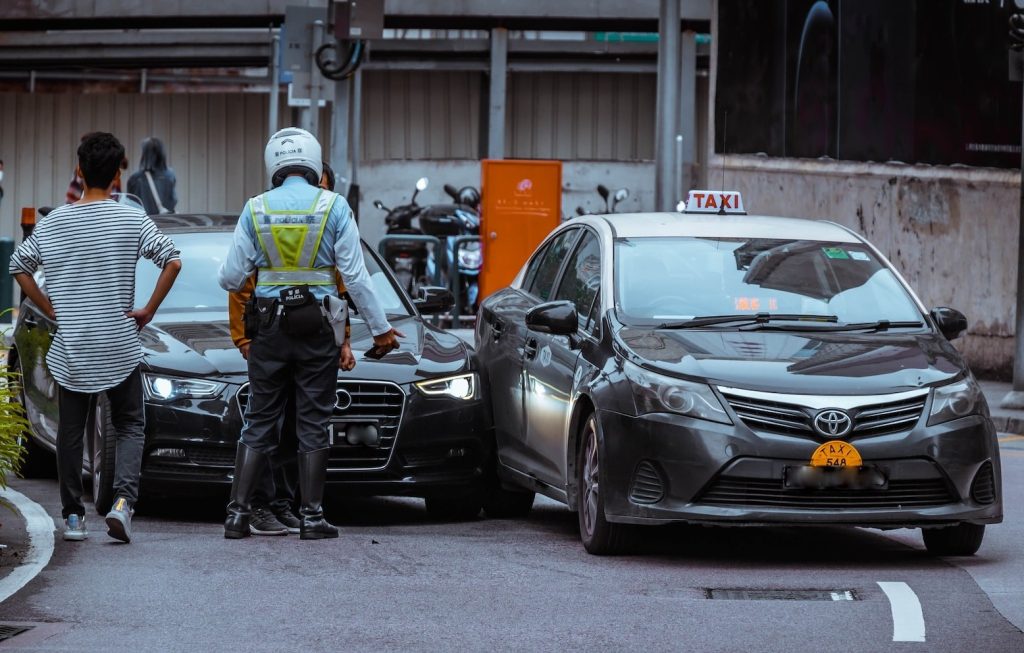 Taxis are an iconic part of New York City's transportation landscape, and many residents and tourists depend on them. If you've hailed a taxi using the Curb app, you know it provides a convenient way to find a taxi near you or book one in advance. You can also use Curb to pay your fare.
No matter how you hail your taxi, they're like the other vehicles on the streets of Manhattan — susceptible to accidents. If you called a cab with Curb and sustained injuries in a crash, a personal injury lawyer can help.
Taxi Accidents in Manhattan
One of the reasons taxis are well-known in Manhattan is because there are so many of them, and people use them frequently. Yellow taxis make an average of 110,550 trips through the city each day.
With so many cabs on the streets, accidents are inevitable. In May 2023, there were 1,188 crashes in NYC, including all for-hire ride services. They resulted in 583 total injuries — a 17.1% increase from the previous month.
No-Fault Insurance Policies
New York's no-fault insurance law mandates that vehicle owners carry auto insurance coverage, including liability and Personal Injury Protection coverage. Your own insurance policy covers your medical expenses after an accident, regardless of who is at fault.
If you don't have an auto insurance policy, the driver's insurance covers your medical expenses.
What Personal Injury Protection covers
Personal Injury Protection insurance provides up to $50,000 in medical expenses and lost wages. A PIP policy includes:
Lost work income — 80% up to $2,000 monthly for up to three years following the accident
"Reasonable and necessary" coverage of medical expenses
Up to $25 daily for "reasonable and necessary" expenses such as household help and transportation to medical appointments
A $2,000 death benefit to the estate of someone killed in an accident
PIP does not pay for non-monetary expenses such as pain and suffering.
Coverage Outside of PIP
While personal injury protection is the first channel for compensation, it isn't the only option. New York law allows people with "serious injuries" from a car crash to pursue a claim. The injuries must meet specific thresholds:
Substantial total disability for 90 days
Bone fractures
Permanent limitation of a body organ or member
Significant limitation of a body organ or system
Significant disfigurement
If your injuries qualify under New York's "serious injury" definition, you can legally pursue a third-party insurance claim or personal injury lawsuit. Serious injuries lead to higher medical expenses, and these options may help you recover a higher amount than PIP insurance. You may also pursue non-monetary costs such as pain and suffering.
How a Personal Injury Lawyer Can Help After a Cab Accident
If you hailed a cab through the Curb app and were in an accident, you have a lot of information to process. Hopefully, your case is straightforward, and you can file a PIP claim with your insurance company.
Answering Questions
However, you may have questions, such as:
How long do you have to file a claim or lawsuit?
Did the insurance company offer you an adequate settlement amount?
Are there medical expenses you didn't identify?
What happens if symptoms show up weeks later?
Personal injury attorneys have experience dealing with insurance companies following a taxi accident. They can help you find answers to your questions.
Investigating Your Case
Lawyers can conduct independent case investigations. They may uncover new information relevant to your case that others missed. Your attorney may:
Interview witnesses
Review documents
Read police reports
Examine old and new evidence
Having as many facts as possible builds a strong and thorough case.
Optimizing Your Settlement Offer
Attorneys have experience working with various cases and know how to negotiate with the other parties involved. They can work with the opposing party's insurance company to help you avoid a low settlement amount.
Representing Your Case
Most insurance claims are settled and resolved outside of court. Only about 3% of cases are settled by a trial verdict. However, if your case goes to court, a personal injury attorney can work on your behalf and effectively present your case.
What To Do After a Taxi Accident
Knowing what to do before an accident occurs is a good idea. When you are in the moment, and several things happen at once, it can be easy to miss information critical to your case.
Check for Injuries
Ensure that everyone involved in the accident is OK. If another car is involved, check if anyone in the other vehicle is hurt. Call 911 immediately if anyone is seriously injured. Even if you suspect injuries but aren't sure, it's a good idea to call anyway just to be safe.
Call the Police
New York law requires you to notify the police if an accident results in injury, death or more than $1,000 in property damage. However, it's wise to call the police even for a minor crash. A police report documents how the accident took place and provides details that may benefit your case.
Gather Contact Information
Obtain the name, phone number, registration and license number of the taxi driver (and other driver if there's another vehicle involved). It's also good to get other passengers' and witnesses' names and contact information. You or the attorney may need to talk to someone later to gather evidence for your claim.
Document the Scene
Taking photos can be a convenient way to document the accident scene, injuries, road conditions and other pertinent information. Some things that may be important to your case include:
What directions the cars were traveling, and where they were after the crash
Weather conditions
Nearby signs and traffic signals
Vehicle damage
Traffic conditions
The date and time of the accident may also be relevant. Some information may seem trivial at first — and you may not need all of it. However, the more information you have, the more solid your case can be.
Contact Your Insurance Company
You have 30 days to file a claim with the insurance company after an accident. If you do not have an auto insurance policy because you don't own a vehicle, you can file a claim with the taxi driver's insurance company.
Call a Curb Accident Lawyer
If you were in an accident after hailing a cab with the Curb app, you can benefit from the advice of a knowledgeable attorney. Personal injury lawyers are familiar with the ins and outs of taxi accidents. They can:
Interview witnesses
Review police reports and other documents
Negotiate with insurance companies
File paperwork before the statute of limitations expires
Handle further details pertinent to your case
Recovering from an accident can be stressful. Working with a personal injury attorney takes some of the pressure off you to do all the legwork. Your attorney can handle the details of your case while working toward a positive outcome.
Work With a Trusted Curb Accident Lawyer
Cellino Law has been helping clients fight for fair results since 1958. If you've been in a cab accident after using the Curb app, you may have unanswered questions. Contact Cellino Law today for more information. We offer a free consultation, so there's no financial risk. Let our knowledgeable staff help you after a taxi accident.
This letter is to thank Ms. Diane D'Andrea, assistant to Mr. George Gridelli, Attny for all the hard work, dedication, and attentiveness she showed during the representation of my case. She was always cheerful and ready to help in whatever way she could. All messages left for Mr. Gridelli were always relayed and Mr. Gridelli always promptly returned our calls. She was a very competent assistant. Cellino Law has proven to be a model of what legal representation should be. Throughout the 6 ½ years of this case, I have heard many horror stories from people with "bad lawyer stories." We consider ourselves to be very lucky to have chosen Cellino Law and will always recommend you to those looking for good, honest representation with a personal touch.

Joseph

I just want to let you know that I did receive my settlement check. More importantly, I want to thank you again for all you did for both me and my family. I could not be more pleased with my experience at Cellino Law. From the moment I first spoke with you I felt comfortable - you took a sincere interest in my case, clearly explained the process and effected a quick settlement. From this day forward, when someone asks if I can recommend a good lawyer I will, without hesitation, say "Cellino Law". Thanks again.

Walter

Thank you for your time, effort, and hard work on my case. I appreciate your expertise and compassion. I never experienced what I went through and I would have been completely lost without you.

Martha

Thank you for all your help. It has been a long journey. At last, the light at the end of the tunnel. Also, thank Tom for the help and work he put in.

Ron

Cellino Law is an amazing firm with a great team. I worked with Greg Pajak and his assistant, Tracey Falconer. I cannot express enough how dedicated they are. The personal attention I received was excellent; they were always available to help with questions and concerns and put me at ease in the unknown territory I found myself in. I highly recommend them to anyone needing representation. A huge thank you to them for all they accomplished for me!

Liane

I really appreciated your determination and efforts on handling my case. You have done an outstanding job, and I am very satisfied with the outcome of the settlement. Thank you so so much John.

Amparo