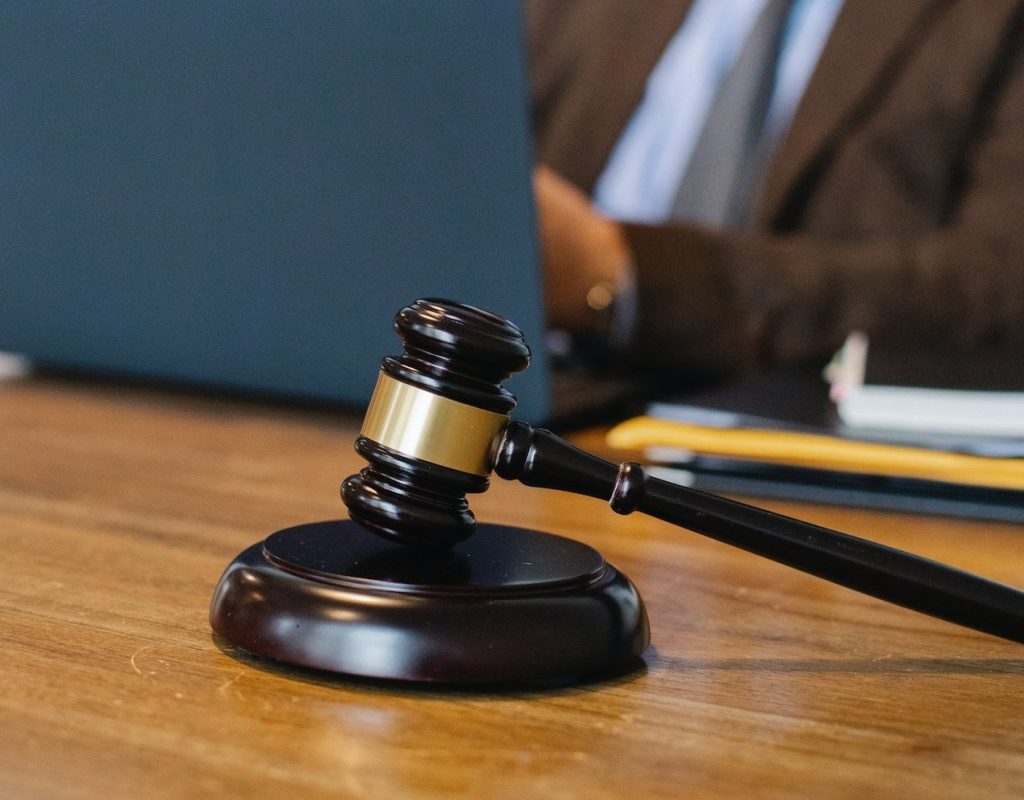 Any incident in which one party's actions result in physical or mental harm to another is a personal injury under New York's tort law. Most of these cases stem from negligence, but causing intentional harm to someone can lead to civil and criminal charges. The victims can recover their losses through a civil claim. If you suffered a personal injury caused by another person, consider how injury attorneys can help.
What Do Manhattan Injury Attorneys Do?
An injury attorney practices tort law, helping victims build a solid claim for fault and damages. Their job is to protect their client's right to fast and fair compensation. Each case has unique circumstances, but some common tasks they perform include the following:
Investigating the incident to find evidence of negligence or malicious intention
Identifying recoverable damages and adequately valuing non-economic losses
Communicating with the insurance company to negotiate a settlement
Preparing and submitting all paperwork to file a lawsuit
Providing compassionate support with objective professionalism
Having a legal representative allows you to focus on healing while an experienced attorney handles the challenges your case may present. Most attorneys have extensive experience in several types of tort cases.
Types of Cases They Handle
California personal injury law is a broad concept that covers many different claims. The most common among civil cases are motor vehicle accidents. These include single and multiple-vehicle collisions, truck accidents, motorcycle crashes and accidents involving pedestrians and bicyclists. Other common claims injury attorneys handle include:
Premises liability. Slip-and-fall accidents are the most common among premises liability cases. The law requires property owners to maintain safe conditions for lawful visitors, making them liable if someone suffers an injury because they ignored a hazard.
Medical malpractice. Doctors, nurses and other healthcare professionals are liable for injuries caused by negligent patient care. These cases are often challenging and require assistance from a lawyer.
Dog bite accidents. Dog owners are nearly always liable for damages when their dogs attack someone, even if they tried to stop the attack.
Workplace accidents. Most employees can access compensation through a workers' comp claim. However, severe injuries or permanent disabilities can complicate cases, and specific circumstances may warrant a fault-based claim.
Wrongful death. When an injury that would otherwise constitute a personal injury claim results in the victim's death, a personal representative of their estate can file a claim for damages.
Not all personal injury claims are the result of negligence. For example, victims of assault can file a civil lawsuit, even when the assailant faces criminal charges. Manhattan injury attorneys deal with variations of these cases often.
What Laws in New York Can Impact an Injury Claim?
The laws that apply to your injury claim will vary case by case. Some laws, such as a statute of limitations, are present for all personal injury lawsuits. Before starting a legal process, you should understand the rules that may apply to your case.
Statute of Limitations
The statute of limitations for most personal injury cases in New York is three years from the date your injury occurred. This means you have three years to file a lawsuit with your local civil court seeking damages from the at-fault party from your accident. Failure to file a lawsuit before the deadline will likely result in the court dismissing your case. However, some personal injury cases, such as auto accidents, commonly end in a settlement with the insurance company without requiring a lawsuit or trial. Regardless, you want to give yourself time in case you need to file a suit.
Pure Comparative Negligence
When you file a personal injury claim, the insurance provider or defendant may respond with their own accusations, placing partial or complete blame on you. If you share liability, that will not necessarily render you ineligible to recover compensation. Instead, New York applies the pure comparative negligence rule to cases involving shared fault.
According to this rule, you can still recover a portion of damages equal to the defendant's percentage of fault. For example, if you are 40% responsible for $100,000 in damages, you can still recover $60,000. The pure comparative negligence rule only disqualifies you if you are 100% at fault for the accident and resulting losses. If you have questions regarding your role in the incident and how it may impact your case, injury attorneys offer a free case review.
No-Fault Auto Insurance
New York is one of only a few states with a no-fault auto insurance mandate. All drivers must carry personal injury protection insurance to cover medical expenses and lost income in the event of an accident. However, cases involving severe injuries may bypass the no-fault system and file a fault-based claim. Qualifying injuries include:
Total disability for 90 days or more
Significant disfigurement
Limited use of a body function or system
Broken bones
Permanently limited use of an organ or body member
Injury attorneys see auto accident cases regularly and will assess if clients qualify to file a claim against the party responsible for their accident.
Dog Bite Statute
New York's dog statute states that a dog owner or custodian is liable for any medical expenses a "dangerous dog" causes to people, livestock or animal companions. It also defines a "dangerous dog" as one that injures, kills or would make a reasonable person believe it poses a serious imminent threat.
The dog owner is strictly liable for medical bills, even if they attempted to restrain the animal. However, they are only responsible for other costs related to a dog bite injury if they did not reasonably try to control the dog or warn others of danger.
What Damages Can You Claim From a Personal Injury Case?
The compensatory damages available from personal injury claims can vary significantly, depending on the type of accident, who is at fault and the severity of the victim's injuries. The types of damages available can be economic or non-economic:
The cost of your medical care, including current bills and future expenses for ongoing care
The loss of income for missing work during recovery or for loss of earning capacity if your injuries result in a permanent disability
The cost of repairing or placing your property, which is common in auto accident cases
The physical pain and suffering you endured from your injuries and the medical care you received
Emotional distress and mental anguish caused by the accident and injuries
The non-economic damages are those with no monetary value. Your attorney will identify those losses and calculate the appropriate value.
Wrongful Death Damages
Wrongful death cases have some damages unique to the circumstances. For example, the executor of the deceased's estate may request compensation for funeral and burial expenses, the income the deceased contributed to the household and the loss of inheritance. Since the executor files the claim on behalf of the surviving family members, they may also request damages for loss of companionship, love, nurturing and society the deceased provided.
When Should You Contact Our Manhattan Injury Attorneys?
You can contact our legal team at Cellino Law as soon as possible if you suffered injuries due to someone else's actions. We are serious about ensuring our clients recover fast and fair compensation for their losses and have access to resources around the country. Contact Cellino Law at (800) 555-5555 to schedule your free consultation and speak to one of our experienced injury attorneys. Our focus is to meet your needs and help rebuild your life after a devastating accident.
Thank you for your efforts on my behalf. I am very pleased (and surprised) at the amount of the settlement. We will use the funds to help pay down the debt on the truck we had to purchase after ours was totaled. Thank you again.

Linda

I really appreciated your determination and efforts on handling my case. You have done an outstanding job, and I am very satisfied with the outcome of the settlement. Thank you so so much John.

Amparo

My experience during the time of negotiations was extremely positive. Josh Sandberg handled my lawsuit with the utmost integrity. He returned all my phone calls in a timely manner and answered all my questions. Josh made things less stressful. I would highly recommend Josh and the entire staff at Cellino Law.

Arthur

I highly recommend Cellino Law to anyone involved in a car crash. I worked with Michael Lovecchio, and had a wonderful experience given the circumstances. He was very attentive, and got the best possible outcome I could have wanted.

Susan

It was a great pleasure working with you on my lawsuit. You certainly gave 150% of your time and interest in settling my case and for that, I am extremely grateful. Therefore, I want to thank you very much for helping me win my settlement and wish you the very best.

Linda

This is to express our gratitude to you and your team in helping us and Stephanie navigate through the legal process following her car accident. We are very satisfied with the outcome and grateful for your hard work and attention to details. We fell confident that with this compensation, Stephanie will be able to move forward with her studies and her life with the ability to care for some of her health needs resulting from the injuries sustained following her car accident. Thank you very much and may God continue to bless your efforts.

Jose & Rose