Lyft and other rideshare services offer a convenient means of getting around, whether in your hometown or unfamiliar cities. However, it is important to keep in mind that Lyft does not require professional certification from its drivers and that they are just as likely to experience an accident as anyone else, if not more so.
There are many complex aspects to consider after a Lyft accident, all the more so if you sustain a serious injury. A Manhattan Lyft accident lawyer can help you navigate these complexities and arrive at an outcome that ensures you receive the compensation you deserve.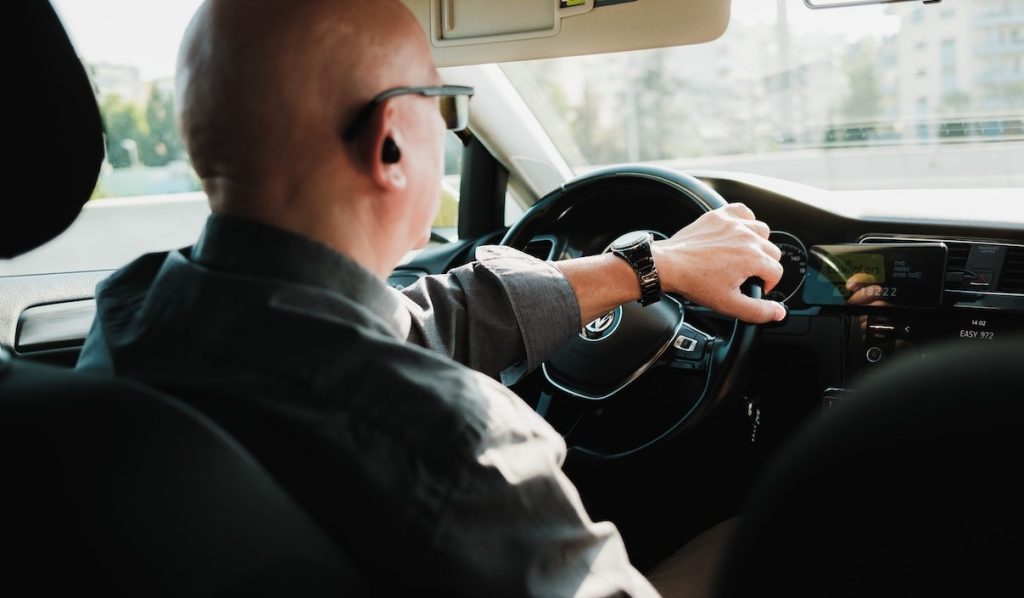 What Can a Lyft Accident Lawyer Do for You?
After a rideshare accident, it is easy to get lost in the process of interpreting insurance policies, determining who is at fault and pursuing a claim against the liable party so that you can recover damages for your pain and suffering. Your Lyft accident attorney can bear much of that burden for you and support your case every step of the way.
At Cellino Law, we accomplish this by:
Investigating the circumstances around your accident
Estimating the value of your claim
Negotiating with insurance providers on your behalf
Handling any complex paperwork
Representing you in court if necessary
When it feels like the odds are against you when you have medical bills, insurance companies and the rideshare company itself to deal with, having a Lyft accident lawyer on your side can level the playing field and give you peace of mind while you focus on recovering.
Common Causes of Rideshare Accidents
Lyft drivers are just as capable of negligence as any other motorist on the road, but it is important to understand the unique factors at play that can increase the likelihood of a rideshare car accident. By the nature of their work, Lyft drivers may be more likely to exhibit certain behaviors or experience certain effects that are not typical for the average motorist. These can include:
Drowsiness or fatigue from long hours of driving
Distractions caused by watching a GPS or navigating the rideshare app
Blocking traffic during passenger pickup or dropoff
Driving in unfamiliar neighborhoods
Inadequate vehicle maintenance
Lyft accidents can include head-on collisions, sideswipes, T-bones and even single-car accidents. Rear-end collisions are among the most common types of car accidents, though, especially for Lyft drivers who make frequent stops to pick up or drop off passengers. Many Lyft passengers ride in the backseat of rideshare vehicles, so rear-end accidents can be particularly dangerous.
Common Injuries Resulting From Rideshare Accidents
While not every Lyft accident results in lasting injuries, there is a potential for severe or life-altering damage to your person. Injuries that commonly occur as a result of rideshare accidents include:
Spinal cord injuries – The force of an impact, particularly in a rear-end collision, can cause long-term pain or even permanent nerve damage in the spine that can even result in paralysis in some cases
Whiplash – Whiplash is another common injury in rear-end crashes due to the rapid back-and-forth motion that your neck might undergo when another vehicle strikes from behind
Broken bones – High-impact crashes can cause significant impact or crushing damage, sometimes resulting in broken bones
Traumatic brain injuries – A severe impact to the head, such as if you fall to the pavement as a result of a crash, can lead to severe brain injuries that might also cause cognitive impairment or certain psychological disorders
Internal injuries – The impact of a car crash can also cause damage to internal organs that is not visible externally, leading to life-threatening circumstances if left untreated
It is of vital importance to seek immediate medical treatment after any type of motor vehicle accident, even if you do not feel pain or any other symptoms immediately after the fact. Many injuries, especially those to internal organs, do not show visible symptoms until hours or even days following an accident.
Will Lyft Compensate You for Your Accident?
Lyft has insurance policies in place that cover passengers up to $1 million for damage and injuries sustained during a ride. You have the option to file a claim against this policy in the event that you experience a Lyft accident and can use the app's records to help demonstrate that you were a passenger at the time of your accident. Keep in mind that the exact amount you can recover varies based on the circumstances surrounding your accident.
You can also seek compensation from your Lyft driver or any other involved drivers if they are at fault for the accident. Lyft drivers, like all motorists, must maintain a minimum amount of liability insurance to cover damages caused by their own negligence. Proving that any other parties involved in the accident were violating their duty of care toward you can strengthen your claim against their respective insurance policies.
Determining Fault in a Rideshare Accident
The actual process of proving fault in a Lyft accident can be overwhelming when there are multiple parties that might share in the blame. Not only might your rideshare driver be partially responsible, but Lyft can also be at fault if its company policies contributed to the circumstances of your crash. There is also the possibility that other motorists were guilty of negligent behavior that led to a collision.
Your Lyft accident lawyer plays a critical role in determining and proving fault after a rideshare crash. At Cellino Law, we take steps to hold liable parties and their insurers accountable for negligent behavior no matter how complex your case may be.
What Damages Can You Recover After a Lyft Accident?
An integral part of any accident claim is your ability to prove that the liable parties owe you damages as a consequence of their actions. Recoverable damages can take several forms in a rideshare accident case, including:
Medical bills and related expenses
Lost income
Loss of earning potential
Property damage
It is a major part of a Lyft accident lawyer's role to evaluate the extent of these damages and prove that the insurance companies owe them to you.
What Should You Do After a Rideshare Accident?
The moments after a car crash tend to be hectic and full of confusion. Knowing what to do ahead of time can help you keep a level head in the heat of the moment and ensure that you follow the necessary steps to ensure your immediate safety and long-term well-being.
As soon as possible after a Lyft accident, you should:
Call 911 and seek immediate medical attention
Document the accident scene with photographs and officer identification
Contact your Lyft accident lawyer
Begin the claims process with the insurance company
Involving an attorney early on in the process after your accident ensures that you have the support and guidance you need at every phase of the claims process.
Contact Cellino Law to Speak With a New York Lyft Accident Lawyer
When you work with Cellino Law, you can trust that our New York Lyft accident lawyers will advocate for your right to compensation at every turn. We leverage our experience and expertise to give you the best chance at securing the outcome you deserve after suffering pain and injury in a rideshare crash. Call us today at (800) 555-5555 or contact us online to connect with our law firm.
I am writing to let you know what an outstanding job George Gridelli did for me in my personal injury lawsuit. His professionalism and expertise were evident at our first metting and he and his paralegal Diane D'Andrea took care of me as if I was a friend and not merely a client. They both went above and beyond for me in so many ways that it would be too numerous to list and I am grateful to have had such an exemplary team represent me. When working with George and watching him in court he personified to me what a lawyer is supposed to be - an honest, extremely compentent man who helped guide me through the legal system. I could not have obtained better representation anywhere else at any price. To me that says a lot abut you and your firm's integrity. Thank you again for representing me and for having such stellar individuals working for you! I will continue to recommend your firm.

Carol

Thank you for your time, effort, and hard work on my case. I appreciate your expertise and compassion. I never experienced what I went through and I would have been completely lost without you.

Martha

I can only say great things about my attorney Allan Silverstein. He is professional, he calls back right away, he keeps me informed, and makes me feel comfortable as this entire ordeal is stressful. I have total confidence in his ability to handle whatever comes his way. He is no nonsense and very good at his job. Thank you Allan... he is a true asset to the team!

Mrs Steward

I highly recommend Cellino Law to anyone involved in a car crash. I worked with Michael Lovecchio, and had a wonderful experience given the circumstances. He was very attentive, and got the best possible outcome I could have wanted.

Susan

Choosing the right attorney to represent you after an accident can make all the difference. This is no cliche. I recently experienced these words to live by first hand. After a tractor trailer rear ended me at high speed in 2017 I retained Allan Silverstein to handle my case. I quickly realized that bringing a lawsuit rapidly snowballs into a mountain of details that can make or break your results. Documents, case histories, doctor visits, bills, and lots of phone calls all need to be accurately kept track of if a successful outcome it to be attained. To complicate matters I reside in New York and the incident took place in New Jersey. Luckily, Allan was licensed in multiple states. I was fortunate to find Allan to handle this matter from the New York area. Armed with an accurate account of the facts Allan went to work on the difficult job of negotiating with the defending insurance company as well as my no fault carrier in order to obtain the best possible outcome for my set of circumstances. In a lawsuit communication is key and and events can be of a timely nature. Allan never failed to return my calls - usually the same day! He fought skillfully and respectfully to get me the best possible settlement. He is easy to deal with and a likeable down to earth guy. He always listened with compassion and respect to my issues. He guided me with objective understanding as well as a realistic analysis of the merits of my case. When we finally settled Allan got me a fair agreement beyond my expectations and negotiated with my doctors to make sure all my bills were paid. It was a great experience having Allan represent me. Quality work in any aspect of life is hard to find. Quality is what I got with Allan Silverstein. I highly recommend him if you find yourself in need of a personal injury attorney.

Theodore

Cellino Law is an amazing firm with a great team. I worked with Greg Pajak and his assistant, Tracey Falconer. I cannot express enough how dedicated they are. The personal attention I received was excellent; they were always available to help with questions and concerns and put me at ease in the unknown territory I found myself in. I highly recommend them to anyone needing representation. A huge thank you to them for all they accomplished for me!

Liane