Using public transportation in Manhattan is a puzzling and often frustrating affair, and using rideshare services like Myle can make traveling around the city more enjoyable. Myle offers a wide variety of ride services, from non-emergency medical transportation to luxury services and shared rides to locations all over Manhattan. Myle's contracts between the company and their passengers appear quite binding in regard to passenger injury, but our attorneys at Cellino Law can advise you regarding rideshare injuries, including how to proceed after an accident occurs.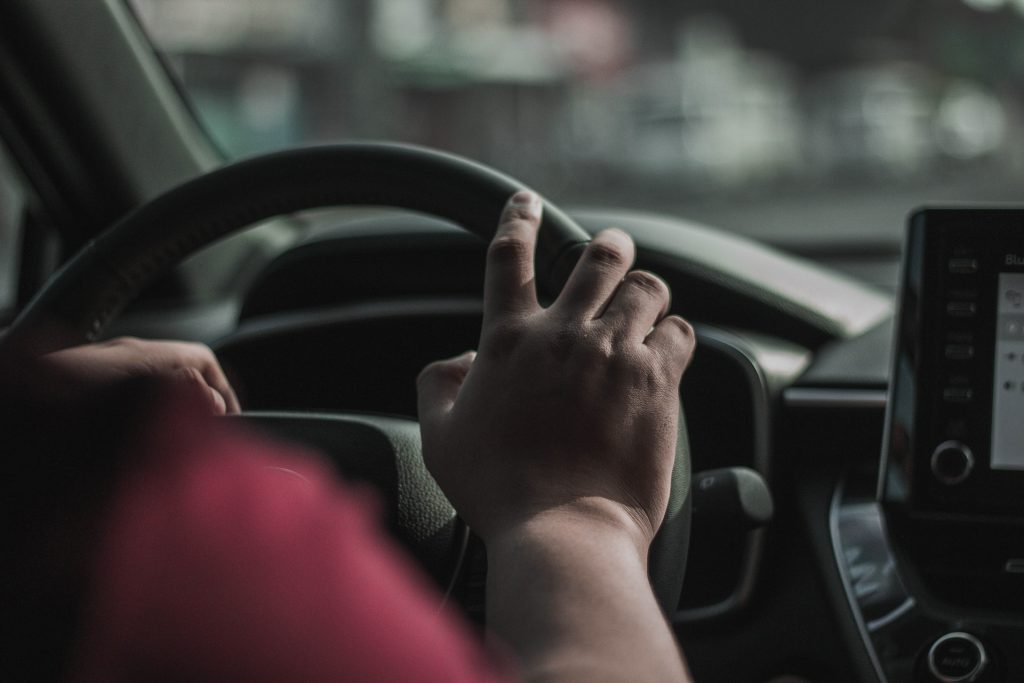 Ride Share Risks
Myle covers its drivers with a variety of health insurance options, but as a rider using the service, you may take on a number of personal risks or experience bodily injury during a car accident, including:
Injuries to the neck and spinal cord may not present themselves until hours or days after the accident due to shock and the adrenaline you might experience.
Using Myle Vs. Driving a Personal Vehicle in Manhattan
According to the Transportation Alternatives website, in 2022, car crashes in New York City killed nearly 200 people, a rise of almost 30% since 2018. Distractions inside your vehicle, fatigue and the actions of other drivers all put you at risk when you drive a personal vehicle, which may increase the chances of injuries stemming from a car wreck.
Using Myle transport services in Manhattan allows you to relax while others drive, taking the pressure of crowded streets, hundreds of pedestrians who share the borough's roads with you and the overall complexities of driving in Manhattan off your shoulders. While leaving the driving to Myle's employees can eliminate some possible dangers, the sheer population of vehicles in the area may still leave you vulnerable to injuries sustained in a Myle accident.
New York's No-Fault Laws
The Department of Financial Services for New York State notes that you must report an accident and any injuries sustained no more than 30 days after the incident. Because New York is a no-fault state and Personal Injury Protection insurance covers up to $50,000 per person, including coverage for your lost wages and medical bills, PIP covers the cost of any injuries you experience during a Myle accident, at least in most circumstances.
If your injuries exceed the sum of $50,00 and you pass that threshold due to an extended stay in the hospital or emergency surgery, you may have to turn to Myle itself and prove that the driver caused your injuries because of negligence, and our attorneys here at Cellino Law stand ready to assist you.
Myle's Accident Policy
When you request services from Myle, the company's terms and conditions state that any injury claims must stem from you as an individual and that you waive the right to join class-action lawsuits against Myle. The terms also state that you agree to settle any disputes with the company via arbitration instead of in a courtroom setting. However, depending on the circumstances of the crash that injured you, speaking with our attorneys may allow you to further pursue compensation if the cost exceeds your PIP coverage.
How Our Attorneys Can Assist You After a Myle Car Wreck
Myle offers a variety of different vehicles for transportation in Manhattan, from plain sedans to luxury vehicles that provide seating for groups of people. While some rideshare accidents may occur as the result of a chain-reaction wreck or some other action that does not pinpoint the driver or vehicle malfunction, our attorneys can lend assistance in several ways if you believe negligence caused your injuries.
Complete legal representation and protection
After an accident, our attorneys can represent you in a variety of ways, from handling calls from insurance adjustors to speaking on your behalf regarding the accident itself. This can offer you peace of mind as you heal from your injuries.
Gathering evidence
Our Cellino Law attorneys can gather evidence to reduce the burden of proof that falls on you, the plaintiff, in a personal injury lawsuit. While Myle's terms and conditions note that the company solves disputes with clients via one-on-one arbitration, our attorneys work with you to gather a variety of evidence that may support your case, including:
Photo evidence of the crash scene
Speaking to eyewitnesses
Speaking to insurance representatives
Gathering your medical bills and proof of injuries
Our attorneys work to gather evidence that improves your chances of winning compensatory damages in a Myle car accident in Manhattan.
Seeking compensation for future medical care
When you get injured in a rideshare accident, you may require future medical care that includes physical therapy and monthly appointments with different doctors who evaluate and monitor these issues. Your PIP insurance may quickly eclipse the cost of this treatment, and our attorneys can place a value on it. Some of these injuries can include the loss of a limb, brain or cranial trauma and injuries that affect your mobility.
Myle Driver Responsibility
While Myle's terms and conditions protect the driver, he or she also carries a fair share of responsibility to keep you safe when using the company's services. For example, all Myle drivers examine and inspect the vehicles they use to ensure that all safety features and parts remain in good working order.
Myle drivers must also produce a valid and current New York State driver's license upon your request and for your inspection. However, Myle does not hold itself responsible for any untruths a driver may present regarding the status of a driver's license. False statements related to driver inexperience that caused a serious car accident in Manhattan could create grounds for legal action.
Beyond Arbitration: Filing a Personal Injury Case
Myle notes that any issues that arise from an accident involving its drivers or vehicles are subject to New York State law; for instance, you may have to turn to your PIP insurance to cover your medical bills and lost wages. If the cost of your injuries drains your insurance coverage and you believe the driver acted negligently, speaking to one of our attorneys may help you make the most informed decision about your legal options, especially in light of the wording in Myle's terms and conditions, which severely curtails such actions.
When you visit Cellino Law, our attorneys can advise you regarding the conditions of a Manhattan Myle car accident and gather information about the incident. They may ask you what you remember about the accident, why you believe the driver was at fault and whether the arbitration regulations in the company's contract prevent you from filing a lawsuit. Our attorneys can also assign value to your case and accompany you to any arbitration proceedings to ensure you have fair representation in these matters.
Contact Us for Rideshare Car Wreck Compensation
Myle provides on-demand transportation for a variety of reasons and to a large array of destinations all over Manhattan. When rideshare car accidents happen, the language in Myle's terms and conditions may make it difficult for you to seek compensation for your injuries if your PIP does not cover all costs. At Cellino Law, our attorneys can help you understand and choose options that can help make you whole again. Call us at 800-555-5555 or message us online to discuss your case today.
It was a great pleasure working with you on my lawsuit. You certainly gave 150% of your time and interest in settling my case and for that, I am extremely grateful. Therefore, I want to thank you very much for helping me win my settlement and wish you the very best.

Linda

I highly recommend Cellino Law to anyone involved in a car crash. I worked with Michael Lovecchio, and had a wonderful experience given the circumstances. He was very attentive, and got the best possible outcome I could have wanted.

Susan

Cellino Law and more specifically my attorney, Gregory V. Pajak, Managing Attorney, and as a whole the Cellino Law Firm and its organization. This is by far one of the most professional law firms and attorney I have ever engaged with and retained in my 35 years. The level of professionalism goes beyond words, the care and constant engagement with me as the client was touching. I was never ever just treated as simply a CASE with potentially a significant dollar number attached to my file. I was engaged regularly, Tracey (Ass't) and Greg always made sure to remain constant, as well as consistent in overseeing that my case was handled properly and that it did matter in many ways - ensuring that the end result(s) would be fair and reasonable to my case/injury. The regular follow-up calls were very satisfying, knowing that you're involved in your case matters significantly AND always. One of my main items to recognize Cellino Law and Gregory is that whenever I called, I was able to get through to speak directly to my Lawyer and he would answer any if not all of my questions in a very professional and genuinely caring manner. I always felt cared for and protected legally and more importantly, I was made feel as a human being that was being cared for and always keeping me abreast of all matters connected to the case. There was never a point I felt let down, on the contrary -the level of service was "STELLAR". Greg is the consummate professional, a 'role model', if you will, for what other attorneys should strive to become when dealing with their clients.

Anthony

Tim Cellino handled my case beautifully. He is very knowledgeable and patient with all my questions. He kept in touch with me through out my ordeal. Tim also got a settlement for more than I expected. I highly recommend Tim Cellino!

Jayne

Choosing the right attorney to represent you after an accident can make all the difference. This is no cliche. I recently experienced these words to live by first hand. After a tractor trailer rear ended me at high speed in 2017 I retained Allan Silverstein to handle my case. I quickly realized that bringing a lawsuit rapidly snowballs into a mountain of details that can make or break your results. Documents, case histories, doctor visits, bills, and lots of phone calls all need to be accurately kept track of if a successful outcome it to be attained. To complicate matters I reside in New York and the incident took place in New Jersey. Luckily, Allan was licensed in multiple states. I was fortunate to find Allan to handle this matter from the New York area. Armed with an accurate account of the facts Allan went to work on the difficult job of negotiating with the defending insurance company as well as my no fault carrier in order to obtain the best possible outcome for my set of circumstances. In a lawsuit communication is key and and events can be of a timely nature. Allan never failed to return my calls - usually the same day! He fought skillfully and respectfully to get me the best possible settlement. He is easy to deal with and a likeable down to earth guy. He always listened with compassion and respect to my issues. He guided me with objective understanding as well as a realistic analysis of the merits of my case. When we finally settled Allan got me a fair agreement beyond my expectations and negotiated with my doctors to make sure all my bills were paid. It was a great experience having Allan represent me. Quality work in any aspect of life is hard to find. Quality is what I got with Allan Silverstein. I highly recommend him if you find yourself in need of a personal injury attorney.

Theodore

Now that reality has set in, I want to thank you for all your work and assistance in obtaining my settlement for the pelvic mesh. This money will make my life so much easier in the future. Medicare just isn't sufficient. I know that I will have enough to live on. I truly appreciate of your efforts. Thank you!

Loraine