If you've ever hailed a taxi in Manhattan, you are probably familiar with ARRO. It is an app that finds nearby taxis, estimates your fare, and connects you with a cab. You can also use the app to pay your driver. Like other ride-hailing services, ARRO provides a quick and convenient way to get around the borough without using your car. However, accidents are sometimes unavoidable. Were you in a crash while riding in a cab? You may benefit from the assistance of an ARRO accident lawyer.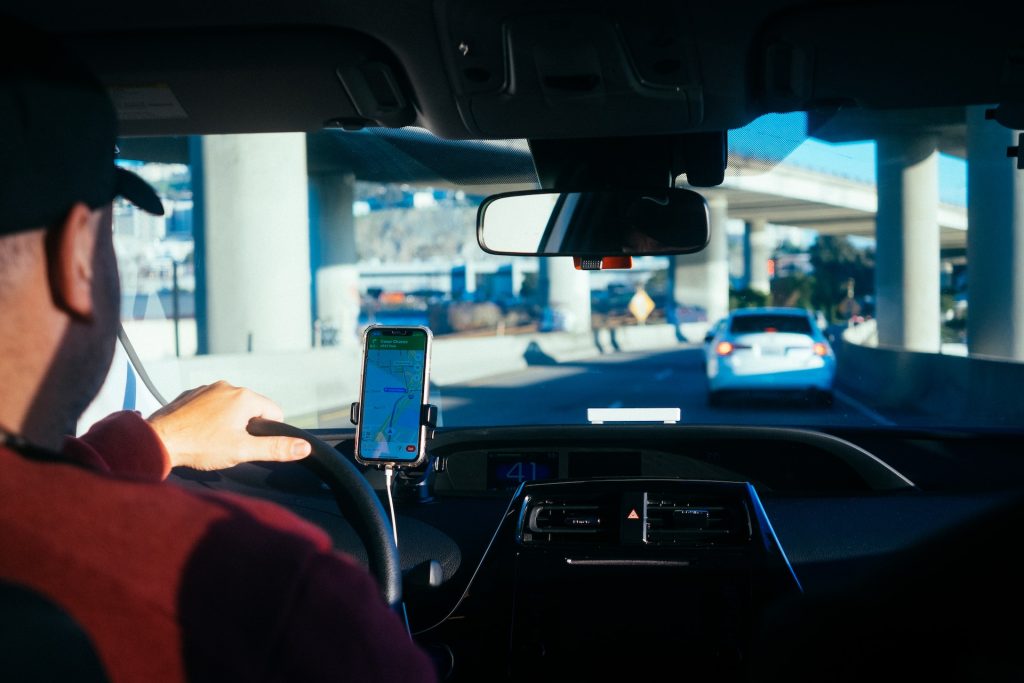 When Do You Need an ARRO Accident Lawyer?
Taxis are a common sight in Manhattan. In May 2023, there were an average of 7,186 yellow taxis per day on the streets in New York City. Together, they made an average of 112,800 trips daily. It goes to show that plenty of New Yorkers use taxis to get where they're going.
However, with that many cabs on the street, crashes are bound to happen. The New York City Taxi and Limousine Commission reported 1,188 crashes in NYC in May 2023, including all for-hire transportation. These accidents resulted in 583 injuries.
New York's No-Fault Policy
Since New York is a no-fault state, people injured in car accidents generally use their own no-fault insurance policies if they have them. A Personal Injury Protection policy can include:
"Reasonable and necessary" medical care
Up to $2,000 per month or 80% of lost work income for up to three years
Expenses such as household help and transportation deemed "reasonable and necessary" up to $25 per day for up to a year
PIP car insurance can also include $2,000 in death benefits to the victim's estate. It does not include non-monetary damages such as pain and suffering.
Your driver's PIP should provide coverage if you don't have a vehicle (and, therefore, no auto insurance policy).
Liability Claims Following a Taxi Accident
You may be able to bring a liability claim against a driver you hailed with ARRO if your injuries are serious. New York state law outlines the thresholds to include:
Bone fractures
Significant disfigurement
Substantial disability for 90 days
Significant limitations in using a body system or function
Permanent restriction in using a body member or organ
If you are in a taxi accident and your injuries qualify based on these descriptions, you may be able to recover damages outside of your PIP insurance. You can file a third-party claim with the cab driver's insurance policy, the cab company's insurance or the other at-fault driver's policy. You can also pursue compensation through a personal injury lawsuit.
The Aftermath of a Taxi Accident
You have a lot of things to sort out after a cab accident. The situation may appear straightforward and easy to handle at first. Hopefully, it is simple for you to file a claim with your insurance company and recover your damages.
However, you can have lingering questions in the accident's aftermath, such as:
Did the insurance company pay you as much as it should?
Did you accurately identify all of your medical costs and lost wages?
What happens if injury symptoms present weeks or months later?
A personal injury lawyer can help you get answers.
Advantages of Hiring an ARRO Accident Lawyer
Healing after an accident takes time, money and energy. If you hailed a cab through ARRO and were in an accident, your primary concern is getting better. You can focus on recovery with the help of a personal injury lawyer. You won't have to worry about forgetting a deadline or miscalculating an expense. You can also have peace of mind knowing your attorney will conduct a thorough case review and pursue all possible options for recovery.
Dealing With Insurance Companies After a Taxi Accident
You probably want to return to normal as quickly as possible after your taxi accident — and that's very understandable. You may want to accept the insurance company's first offer and move on. However, insurers sometimes offer a quick low-ball settlement. They may also ask you to sign a waiver that limits your ability to pursue future legal action.
Personal injury attorneys have experience working with insurance companies. They know what tactics an insurer may use to evade paying the amount you deserve. Hiring an ARRO accident lawyer can benefit you in the long run. Your attorney can help you avoid low-ball offers and ensure you receive what your case is worth.
Meeting Deadlines for Filing Claims
New York has time limits for filing claims after a car accident. You have three years from the accident date to file a lawsuit. If you try to file after that, the courts will probably dismiss it, barring a rare exception. The statute of limitations for a wrongful death suit is two years from the victim's date of death (which may differ from the accident date).
Two or three years may seem like a long time at first. However, gathering evidence, talking to witnesses and completing paperwork to build a case can take a while. It's a good idea to consult a personal injury attorney to start the process immediately.
If you're filing a PIP claim with an insurance company, you only have 30 days from the accident date to do so. A personal injury lawyer can help you with the process.
What Should You Do After a Taxi Accident?
When you hailed a taxi with the ARRO app, you probably weren't considering getting in an accident. Knowing what to do before a crash is good to prepare yourself if it happens.
Call the Police
New York law states you must report an accident that results in injury, death or property damage over $1,000. Even if a crash is minor, it's a good idea to get a police report for evidence for a claim.
Document the Accident Scene
Gather as much information about the crash as possible. Start with the drivers' contact information, licenses and registrations. Take photos of the scene, including injuries, damage, road conditions, and anything relevant to the accident. Although a police report contains some information, it can help to have it in your records.
Talk to Witnesses
Was anyone else present at the crash? If so, talk to them. Obtain their contact information so you or your attorney can gather evidence later if necessary. Witnesses offer a different perspective of the accident and may provide valuable information for your claim.
Notify the Insurance Companies
Call your agent to report the accident if you have an auto insurance policy. If you don't have a policy, notify the taxi driver's insurer.
Seek Medical Attention
Hopefully, your accident was minor, and you weren't hurt. However, some injuries can show up later. It's wise to see a doctor after an accident — even a minor one. If you develop symptoms days or weeks later, your medical report can help prove an accident caused the injuries.
Talk To an ARRO Accident Lawyer After a Crash
You may have many questions if you hailed a Manhattan taxi with the ARRO app and had an accident during your ride. The knowledgeable staff at Cellino Law can help. Contact our offices any time of day or night. We have no upfront fees, so you have no financial risk. Let our personal injury attorneys get started on your case.
I am writing this letter to say how much I appreciate your services pertaining to my case. Your injury attorney took a hands-on approach and left me fully informed at all times as to where my case was going as well as how much ground we had to cover; leaving the final decisions in my hands but making sure that I knew all of the risks involved in the choices. I have dealt with a few law firms in my life on various different cases and this is the first time that I never had to call and/or track down my lawyer… because of this, I have and will continue to recommend Cellino Law to my friends and associates.

Denise

My experience during the time of negotiations was extremely positive. Josh Sandberg handled my lawsuit with the utmost integrity. He returned all my phone calls in a timely manner and answered all my questions. Josh made things less stressful. I would highly recommend Josh and the entire staff at Cellino Law.

Arthur

Thank you for all your help. It has been a long journey. At last, the light at the end of the tunnel. Also, thank Tom for the help and work he put in.

Ron

Tim Cellino handled my case beautifully. He is very knowledgeable and patient with all my questions. He kept in touch with me through out my ordeal. Tim also got a settlement for more than I expected. I highly recommend Tim Cellino!

Jayne

Thank you for your efforts on my behalf. I am very pleased (and surprised) at the amount of the settlement. We will use the funds to help pay down the debt on the truck we had to purchase after ours was totaled. Thank you again.

Linda

I am so grateful for your expertise, patience, and perseverance which resulted with such a successful settlement regarding my car accident. I also want to let you know how impressed I was with you and your firm and I won't hesitate to recommend you to anyone who needs assistance from an accident. I truly appreciated your care and professionalism. Thank you again for your kindness and support

Lisa