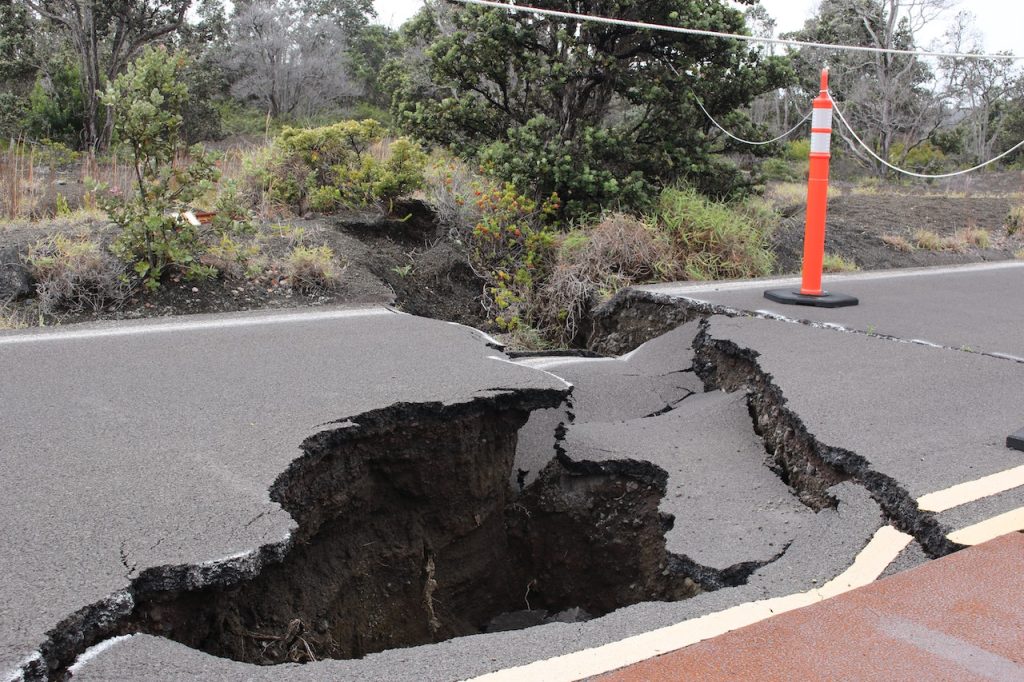 Consumer Affairs has ranked road quality across the U.S., and New York State came in at number 10 — on the worst conditions list. While this is somewhat understandable due to New York City's 400-year history and crowded boroughs, it's still a safety hazard. In the worst-case scenarios, it can even lead to car accident injuries. If you ever find yourself in such a situation, you'll need the help of a Manhattan dangerous road accident lawyer.
When Should You Call a Manhattan Dangerous Road Accident Lawyer?
On its own website, the New York City Department of Transportation states that it bears responsibility for the following:
Repairing sunken streets and potholes
Road resurfacing
Road construction
Unfortunately, not every issue gets repaired in a timely manner. That leaves residents to drive over potentially hazardous avenues and hope it's worth the risk. Manhattan residents can contact the NYC DOT to report conditions they deem dangerous, but it's ultimately up to the government agency to prioritize repairs.
That said, if the city is aware of the problem and that problem leads to a vehicle collision, the injured parties may have a civil case against NYC. Of course, suing the government can be a long and complex process, and the city will likely argue that other factors were the primary cause of the accident. Speaking with a Manhattan dangerous road accident lawyer will help you determine if you have a case and the likelihood of winning. If you suffered emotional distress or physical injuries due to hazardous road conditions, it's worth scheduling a consultation.
You Suffered Emotional Distress
Car accidents are traumatic events; even if you walk away physically intact, you may experience psychological effects in the aftermath:
Post-traumatic stress disorder
Depression
Phobias
Anxiety
Sleep disturbances
Changes in behavior
These can last months or even years. While some individuals recover without a significant impact on their daily lives, many struggle to work or maintain relationships. When these mental health issues last a long time or severely impact your quality of life, you may be eligible for compensation. If this describes your situation, it's time to find a Manhattan dangerous road accident lawyer.
Proving emotional distress isn't as cut-and-dry as physical injuries, as it's typically less visible to those outside the victim's immediate circle. However, you can build a case with the proper evidence:
Evaluations by trauma experts
Records of mental health treatment related to the accident
Witness testimony of behavioral changes
Documentation of symptoms such as panic attacks
You Sustained Injuries
Vehicle accidents can result in a variety of injuries, including some that don't appear right away, such as concussions. Since New York is a no-fault state, your personal injury protection (or the driver's, if you're a pedestrian hit by a car) should cover your medical expenses without issue. However, medical bills may be the least of your worries.
Serious injuries mean time away from work, which can severely impact families relying on the victim's income. In the most severe cases, your ability to work may be permanently altered. Should this occur, you can seek compensation for the future income you would have earned if you hadn't become disabled. In this case, your Manhattan dangerous road accident lawyer must present your calculated potential earnings.
Unfortunately, physical disability can also affect personal relationships. For example, a spouse may have to fill the role of caregiver, putting new stress on the marriage. A partner may be unable to engage in marital relations for physical or emotional reasons, resulting in a legal claim of loss of consortium. The law recognizes that physical injuries harm individuals in multiple ways and provides several avenues for victims to pursue compensation.
How Do Dangerous Road Conditions Impact Accidents?
Sometimes, the dangerous conditions are obvious. For example, if a construction crew works on a street, fails to set up detour signs properly and two vehicles collide as a result, the dangerous conditions were a direct result of the crew's negligence. Since the city employed or contracted the construction crew, they may also be liable.
Other situations, such as overgrown foliage obscuring line of sight, may be harder to argue. Your Manhattan dangerous road accident lawyer would need to show that the city had some responsibility in maintaining or removing the foliage, which may be the case if the trees or shrubs were on public property. If motorists called in to complain about the overgrown greenery or there are records of other accidents due to the poor line of sight, that may help your case.
The two most common scenarios in dangerous road conditions accidents are poor design and lack of maintenance. These take many forms, and accidents may result from several issues compounding into one terrible circumstance.
Poor Design
Street and intersection design plays a massive role in road safety. Theoretically, cities hire engineers to create roadways that prioritize safety, but in practice, a variety of factors may lead to metaphorical and literal blindspots:
Commercial developments after road construction
Cutting corners to save money
Lack of oversight leading to non-comprehensive inspections
A poorly designed intersection or street will likely have a history of accidents. If your collision occurred in such an area, your Manhattan dangerous road accident lawyer might be familiar with its problems.
Even if your accident didn't occur in an area that's a publically known hazard, there are plenty of ways to prove your ordeal resulted from poor design. The following are the most common design issues that pose a danger to the public:
Lack of Signage: Traffic signs impart essential information about when drivers should stop, yield and decrease speed. Improper or lack of signage can confuse motorists and lead multiple drivers to believe they have the right of way. Sign placement also impacts safety, as drivers can't responsibly navigate a road if they can't see signage or see it too late.
Intersection Angle: Some streets may intersect at non-right angles due to building placement or the local geography. However, these intersections may pose additional dangers because of interrupted sight lines or motorists' unfamiliarity with the area.
Missing Guardrails or Medians: Guardrails are common on freeways and mountain passes; they prevent vehicles from plummeting from great heights in the event of an accident. Similarly, medians keep wayward cars from ramming into oncoming traffic. The lack of these safeguards can cause additional damage to bystanders.
Inadequate Maintenance
One of the most common cases a Manhattan dangerous road accident lawyer sees is inadequate maintenance. Constant friction from tires, exposure to the elements and even accidents can damage road surfaces, leaving them with the following:
Potholes
Road debris
Uneven pavement
Unclear lane lines
Poor lighting is another serious issue, especially in areas with usually high night traffic. While motorists should ensure their headlights work and meet regulations, these light sources have limitations. Streets and intersections should have adequate illumination from streetlights, the quality of which can fade as bulbs burn out.
Where Can You Find a Manhattan Dangerous Road Accident Lawyer?
If you were in an accident caused by hazardous conditions, you could benefit from hiring a Manhattan dangerous road accident lawyer. Fortunately, the team at Cellino Law is here to help. We understand the difficulties of sustaining a personal injury in a car accident and the difference adequate compensation makes. To arrange a consultation, call (718) 305-4776 or reach out online.
Cellino Law is an amazing firm with a great team. I worked with Greg Pajak and his assistant, Tracey Falconer. I cannot express enough how dedicated they are. The personal attention I received was excellent; they were always available to help with questions and concerns and put me at ease in the unknown territory I found myself in. I highly recommend them to anyone needing representation. A huge thank you to them for all they accomplished for me!

Liane

Tim Cellino handled my case beautifully. He is very knowledgeable and patient with all my questions. He kept in touch with me through out my ordeal. Tim also got a settlement for more than I expected. I highly recommend Tim Cellino!

Jayne

I can only say great things about my attorney Allan Silverstein. He is professional, he calls back right away, he keeps me informed, and makes me feel comfortable as this entire ordeal is stressful. I have total confidence in his ability to handle whatever comes his way. He is no nonsense and very good at his job. Thank you Allan... he is a true asset to the team!

Mrs Steward

It was a great pleasure working with you on my lawsuit. You certainly gave 150% of your time and interest in settling my case and for that, I am extremely grateful. Therefore, I want to thank you very much for helping me win my settlement and wish you the very best.

Linda

I really just wanted to say thank you so much for taking my case, answering all my questions, and mostly for being very patient with me. I feel that without you and Roza I would not have been able to get anything at all. I hope to never need a lawyer again, but if I do I will definitely want you both working for me. Again thank your for you hard work, time and patience.

Veola

Cellino Law and more specifically my attorney, Gregory V. Pajak, Managing Attorney, and as a whole the Cellino Law Firm and its organization. This is by far one of the most professional law firms and attorney I have ever engaged with and retained in my 35 years. The level of professionalism goes beyond words, the care and constant engagement with me as the client was touching. I was never ever just treated as simply a CASE with potentially a significant dollar number attached to my file. I was engaged regularly, Tracey (Ass't) and Greg always made sure to remain constant, as well as consistent in overseeing that my case was handled properly and that it did matter in many ways - ensuring that the end result(s) would be fair and reasonable to my case/injury. The regular follow-up calls were very satisfying, knowing that you're involved in your case matters significantly AND always. One of my main items to recognize Cellino Law and Gregory is that whenever I called, I was able to get through to speak directly to my Lawyer and he would answer any if not all of my questions in a very professional and genuinely caring manner. I always felt cared for and protected legally and more importantly, I was made feel as a human being that was being cared for and always keeping me abreast of all matters connected to the case. There was never a point I felt let down, on the contrary -the level of service was "STELLAR". Greg is the consummate professional, a 'role model', if you will, for what other attorneys should strive to become when dealing with their clients.

Anthony