Animal bite injuries represent some of the most tragic injuries that a person can face. The injuries may cause psychological trauma, permanent scars, and serious pain. The most common animal bite victims are children, especially dog bites. People who are bitten by an animal may suffer from bruising, scarring, and lacerations. They might need to have an injection in order to prevent infection or might need to have continual medical treatment.
If you have been attacked by an animal call Cellino Law to speak to one of our Queens dog bite lawyers. We can help you obtain compensation for the injuries you suffered from a dog bite or when trying to avoid a dog attack. Schedule a free consultation with a Queens personal injury lawyer today at (800)-555-5555.
What To Do If A Dog Attacks You In Queens
The steps you take right after a dog has attacked you are very important. You might be in shock due to the adrenaline rush that is associated with these types of situations and how severe your wounds are. However, it is important to keep these steps in mind after a dog has attacked you since they can help to increase your chances of obtaining compensation for the injuries that you suffered during a dog attack. Call 911 immediately for medical assistance if you realize you have life-threatening or severe injuries.
Make sure to identify the dog as well as its owner after you are attacked. Take photos of the dog as well as its owner using your smartphone, if possible. Write down the names, contact information, and addresses of everyone who was involved in the situation. Obtain information from witnesses who were nearby at the time you were attacked by the dog. If you cannot identify who the dog owner is, you will need to have rabies shots.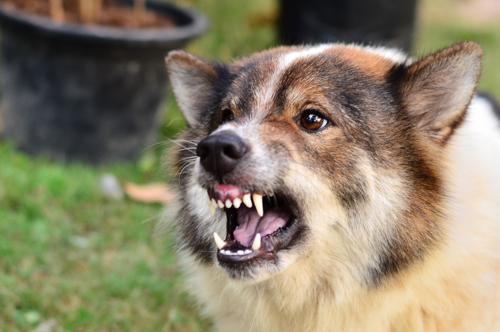 Although all dog bites can put you at risk for an infection, there is a higher risk of being infected if an unidentified dog bites you. After obtaining information from everyone involved, get medical help as soon as you can, whether or not you need to have emergency medical assistance. Remember that other injuries can be caused by dogs in addition to bites, and medical professionals know how and where to check for those injuries.
This is a very important step and if you skip it that could ruin your chances of obtaining compensation since the insurance company or defendant's lawyer can argue you did not seek out medical help because you were not injured.
What Are Common Injuries Caused By Dog Bites?
All dogs, no matter what their breed or size is, can cause serious injuries. They include but are not limited to the following:
Puncture Wounds
A dog bite is unable to immediately break human skin since a dog's teeth are not really sharp. However, usually dogs bite with plenty of strength which can leave behind substantial puncture wounds on anyone they bit. Larger dogs can pounce or jump on their victim and then create puncture wounds using their claws.
Teeth/Claw Wounds
Serious bleeding can be the result of a dog ripping skin and clothes
Broken Bones
A larger dog can break an individual's bones when biting with a very strong force. There are some dogs that cause their victims to fall over or down which results in bone fractures when landing or on impact.
Traumatic Brain Injuries
These injuries are caused by a person falling to the ground, the victim's head being struck, or by skull fractures that strong bites cause. The severity of traumatic brain injuries can range from mild concussions all the way up to life-threatening injuries. All head injuries are potentially serious and frequently need urgent medical attention. Keep in mind that some type of permanent damage is associated with the worst forms of Traumatic Brain Injuries.
Facial Damage
When a dog attacks its victim's face or head, it can cause facial damage, injuring the eyes, ears, nose, or other parts of a victim's face. Usually, those injuries require the person to have multiple surgeries. They can also leave permanent scarring.
After all immediate medical concerns are address, make sure that your primary care doctor or the physician who attends to you provides you with a medical report that offers complete information on the extent of your injuries, a treatment plan, potential for long-term complications, and what is involved in your recovery. Your medical report will play an important role in your case since it allows your Queens dog bite lawyer to prove you were injured by the dog.
The Cost of Dog Bite Injuries
The CDC reports that every year around 885,000 people seek out medical help for their dog bite injuries. The same data from the CD also shows that 50% of these 885,000 people are children who seek out medical help for dog bites. The CDC data also shows that over 27,000 individuals end up having to have reconstructive surgery every year.
The Insurance Information Institute conducted research that shows that the insurance industry pays out 16,500 yearly dog bite claims only through homeowner's insurance. These claims average $30,000, which often is a lot less than the real cost of a majority of serious injuries.
The Insurance Information Institute conducted research that shows that the insurance industry pays out 16,500 yearly dog bite claims only through homeowner's insurance. These claims average $30,000, which often is a lot less than the real cost of a majority of serious injuries.
What Damages Can A Dog Bite Claim Cover?
If you are a resident of Queens, NY, the law states that the dog owner will be liable for any medical expenses that are the result of a dog bite from any of their dogs. It is also stated in the law that veterinary expenses are covered for any other animals that might be attacked.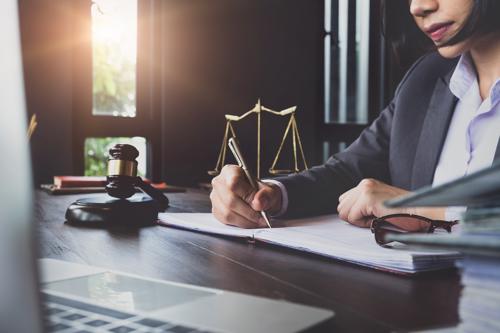 In addition to any contusions that are caused by biting and clawing or potentially serious brises, cuts or lacerations, victims of a dog attack could sustain the following injuries and claim compensation for:
Scarring/Disfigurement
Deep bites can leave a dog attack victim with raised keloid and unsightly discolored scars. Children are very vulnerable to both neck and facial bites. These types of scars can result in disfiguring marks that can lest for the remainder of the child's life.
Psychological Impact
There are some dog attack victims who can develop Cynophobia (a severe fear of dogs). These people need to be treated for their anxiety. In some cases, they may end up having PTSD (post-traumatic stress disorder).
Lost Wages
Dog attack victims could lose income since they may not be able to work while they are recovering. They might also suffer from reduced earning abilities if they are disabled by the mauling.
In order for a victim to obtain additional compensation for such things as lost wages or pain and suffering, the person must be able to prove the dog showed a proclivity or dangerous tendency for biting people. It also needs to be proven that the dog owner either knew about or should have known about the attack. Investigative work is required to prove these things and it can be done in the best way by lawyers with extensive experience handling dog bite claims like the attorneys at Cellino Law.
Cellino Law attorney might search for these forms of evidence:
Testimony from neighbors and/or eyewitnesses
Violations of local leash laws
Citations of past attacks
Your attorney will search for things that might help prove the dog was known to be an existing or potential danger. For instance, some dogs might be known to bare their teeth and growl, snap, or needs to be restrained by their own that suggests that dog is hard to manage.
Pain and Suffering
Especially if the victim has been brutally attacked or sensitive parts of the body were impacted by the dog's attacks. A Queens dog bite attorney can call witnesses to have them testify. Although it can be difficult to determine the price amount that a victim should be compensated for their pain and suffering, things that will be considered by the judge include the witness testimony and severity of the person's injuries in order to determine the proper amount.
Permanent Damages
Dog owners also can be held liable for the costs that are associated with continuing care, rehabilitation, long-term care, or restorative procedures and surgeries whenever a victim's injuries are permanently disfiguring or disabling.
If you own a dog, make sure you know the ordinances and laws about dogs, liability regarding dog attacks, and dog bites. To learn more about dog laws, consult with a Cellino Law Queens dog bite attorney since they thoroughly understand these matters. There are also useful resources for dog bite victims and dog owners that can be found online.
For example, the American Academy of Family Physicians offers an online guide on the treatment and prevention of dog bites. You can also find plenty of research online about breed-specific legislation in your state, medical and scientific findings, and places where you can obtain liability insurance.
How Many People Suffer A Dog Bite In The US Each Year?
The CDC reports that 5 million individuals are bitten by a dog each year. Just 1 out of 4 results in injuries that range from minor to severe.
Is It Really True That Dogs Are More Dangerous When They Have Not Been Neutered?
Yes. Statistics show that non-splayed dogs are three times more likely to bite people compared to spades or neutered dogs.
Are There Any Dogs That Have Been Banned Due To Aggressive Behavior?
Yes. Certain communities have banned dogs like Pitbulls and Rottweilers due to their fairly aggressive behavior. In certain communities, owners who keep outlawed breeds are fined.
Are Some Dog Breeds More Dangerous Compared To Others?
A report released jointly in 2000 by the CDC and Humane Society tracked dog bite deaths over twenty years from 979 through 1998. This report listed how many fatalities were caused by crossbreeds, mixed breeds, and purebreds.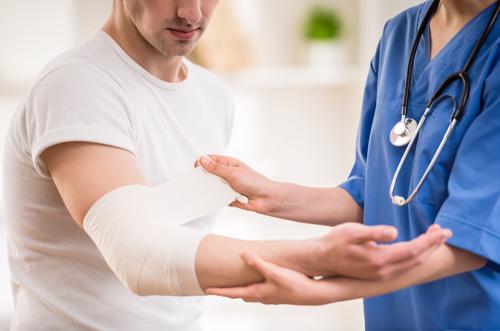 The report showed that the following are the top 10 deadliest breeds of dogs:
Saint Bernards
Dobermans
Chow Chows
Mixed breed dogs
Dog/wolf hybrids
Malamutes
Huskies such as Siberian
German Shepherds
Rottweilers
Pitt Bulls
If A Dog Bites Me At Work Can I File A Workers' Compensation Claim?
If a dog bites you while you are working, you can file a workers' compensation claim with your employer. In addition to the workers' compensation claim, you might want to also file a legal claim against the dog owner (if the dog owner is not your employer).
If A Police Dog Bites Me Can I File A Claim?
That will depend on the specific situation. It is expected that law enforcement officers use a reasonable degree of force when they are performing their job duties which include making arrests. Sometimes using a police dog inappropriately will be the equivalent of unreasonable force. If you have been subject to this, call an attorney so they can help you determine whether the police officer used excessive force or not. If unreasonable force was used by the police, then they will be required to compensate you for your injuries.
If Another Person's Animal Kills My Pet Can I File A Legal Claim?
If another person's animal kills or injures your pet, you have the right to file a legal claim. The compensatory damages that you can receive might include various training expenses, shots, the retail cost of a similar pet licensing, and registration costs for a purebred animal. Also, if you planned to spend additional money on your pet other than regular veterinary bills, you also can be compensated for those sums of money.
In certain cases, you might receive compensation for losing the companionship of your pet as well as mental anguish associated with your beloved pet dying. Punitive damages might be possible. Each state has laws of its own, so you should consult with a lawyer to learn more about the dog bite laws for your specific state.
If you are searching for personal injury firms serving Queens, Cellino Law is the answer. Our attorneys are always prepared to help their clients.
I highly recommend Cellino Law to anyone involved in a car crash. I worked with Michael Lovecchio, and had a wonderful experience given the circumstances. He was very attentive, and got the best possible outcome I could have wanted.

Susan

This is to express our gratitude to you and your team in helping us and Stephanie navigate through the legal process following her car accident. We are very satisfied with the outcome and grateful for your hard work and attention to details. We fell confident that with this compensation, Stephanie will be able to move forward with her studies and her life with the ability to care for some of her health needs resulting from the injuries sustained following her car accident. Thank you very much and may God continue to bless your efforts.

Jose & Rose

I really just wanted to say thank you so much for taking my case, answering all my questions, and mostly for being very patient with me. I feel that without you and Roza I would not have been able to get anything at all. I hope to never need a lawyer again, but if I do I will definitely want you both working for me. Again thank your for you hard work, time and patience.

Veola

Cellino Law and more specifically my attorney, Gregory V. Pajak, Managing Attorney, and as a whole the Cellino Law Firm and its organization. This is by far one of the most professional law firms and attorney I have ever engaged with and retained in my 35 years. The level of professionalism goes beyond words, the care and constant engagement with me as the client was touching. I was never ever just treated as simply a CASE with potentially a significant dollar number attached to my file. I was engaged regularly, Tracey (Ass't) and Greg always made sure to remain constant, as well as consistent in overseeing that my case was handled properly and that it did matter in many ways - ensuring that the end result(s) would be fair and reasonable to my case/injury. The regular follow-up calls were very satisfying, knowing that you're involved in your case matters significantly AND always. One of my main items to recognize Cellino Law and Gregory is that whenever I called, I was able to get through to speak directly to my Lawyer and he would answer any if not all of my questions in a very professional and genuinely caring manner. I always felt cared for and protected legally and more importantly, I was made feel as a human being that was being cared for and always keeping me abreast of all matters connected to the case. There was never a point I felt let down, on the contrary -the level of service was "STELLAR". Greg is the consummate professional, a 'role model', if you will, for what other attorneys should strive to become when dealing with their clients.

Anthony

I am writing this letter to say how much I appreciate your services pertaining to my case. Your injury attorney took a hands-on approach and left me fully informed at all times as to where my case was going as well as how much ground we had to cover; leaving the final decisions in my hands but making sure that I knew all of the risks involved in the choices. I have dealt with a few law firms in my life on various different cases and this is the first time that I never had to call and/or track down my lawyer… because of this, I have and will continue to recommend Cellino Law to my friends and associates.

Denise

Choosing the right attorney to represent you after an accident can make all the difference. This is no cliche. I recently experienced these words to live by first hand. After a tractor trailer rear ended me at high speed in 2017 I retained Allan Silverstein to handle my case. I quickly realized that bringing a lawsuit rapidly snowballs into a mountain of details that can make or break your results. Documents, case histories, doctor visits, bills, and lots of phone calls all need to be accurately kept track of if a successful outcome it to be attained. To complicate matters I reside in New York and the incident took place in New Jersey. Luckily, Allan was licensed in multiple states. I was fortunate to find Allan to handle this matter from the New York area. Armed with an accurate account of the facts Allan went to work on the difficult job of negotiating with the defending insurance company as well as my no fault carrier in order to obtain the best possible outcome for my set of circumstances. In a lawsuit communication is key and and events can be of a timely nature. Allan never failed to return my calls - usually the same day! He fought skillfully and respectfully to get me the best possible settlement. He is easy to deal with and a likeable down to earth guy. He always listened with compassion and respect to my issues. He guided me with objective understanding as well as a realistic analysis of the merits of my case. When we finally settled Allan got me a fair agreement beyond my expectations and negotiated with my doctors to make sure all my bills were paid. It was a great experience having Allan represent me. Quality work in any aspect of life is hard to find. Quality is what I got with Allan Silverstein. I highly recommend him if you find yourself in need of a personal injury attorney.

Theodore