If a person suffers a traumatic brain injury, concussion, or serious head injury because of a third party's negligence, that person is legally entitled to receive monetary compensation. This is where the services of a highly skilled Queens traumatic brain injury lawyer is needed to help you protect your rights and fight aggressively to get you the compensation you deserve. That attorneys at Cellino Law have helped thousands of people recover compensation amounting to millions of dollars in personal injury litigation throughout New York.
Contact our highly skilled and experienced lawyers and find out how a personal injury attorney in Queens can help you with your traumatic brain injury. We offer a free initial consultation service or free case evaluation.
Remember, whenever a person sustains a traumatic brain injury, it can lead to life-changing and even life-threatening consequences. It is possible you may never be able to work in the same field again. Physical and mental abilities may be affected. Remember, such an injury may demand special treatments, support, rehabilitation, and other forms of resources for the recovery progress. In a nutshell, both the survivor and the victim of a TBI (traumatic brain injury) will surely face challenges.
Allow us to represent you and help you get the compensation you highly deserve. Our Queens injury law firm will be with you for every step and advise you on legal matters. It is essential to get legal representation, especially when it comes to injuries like a TBI. At Cellino Law, we fully understand your case's seriousness and its impact on both you and your family. This is one of the reasons why we represent our clients aggressively intending to help them recover the maximum compensation amount possible.
What Is a Traumatic Brain Injury?
According to the Mayo Clinic, a traumatic brain injury is damage to the brain caused by a head impact. It is often caused when the brain and the skull collide after a sudden impact.
According to reports, TBIs result in about 52,000 fatalities and 275,000 hospitalization cases every year. The injury can occur in different situations where there is a sudden impact on the brain, like in an automotive accident, playing sports, and even violent acts. The brain is not held in place by the skull; there are spaces surrounding it. Therefore, whenever there is a violent impact to the head, the brain bounces around and results in injuries.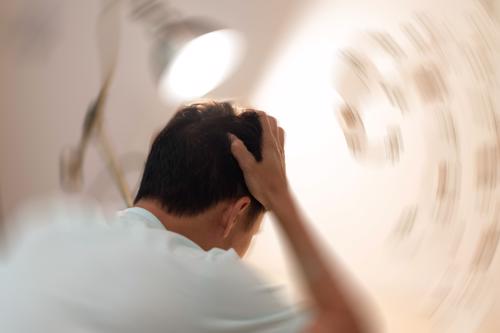 The shaking or the impact on the brain may cause bleeding, bruising, or tissue tears. Therefore, a TBI is a serious issue but can be difficult to identify because it is not visible. Physicians rely on symptoms to diagnose traumatic injuries, and the easiest to diagnose is a concussion. However, some cannot be proven easily, such as Diffuse Axonal Injury, Anoxic Brain Injury, and Hypoxic Brain Injury.
Regardless of injury type, it is not easy to deal with the condition, and recovery is not always guaranteed and takes time (sometimes months and even years).
What Causes Traumatic Brain Injuries?
Traumatic brain injury is caused by the head, especially when there is a serious head impact like being struck by an object. The most common accident types that could result in TBI include:
• Bicycle Accidents
• Slip and Fall Accidents
• Pedestrian Accidents
• Motorcycle Accidents
• Car and Truck Accidents
• Construction Accidents
The sad truth is that some people who suffer TBI will die. According to a CDC (the Centers for Disease Control and Prevention) report collected between 2006 and 2010, slip and vehicle accidents were the leading cause of death related to TBI. According to the report, slip and fall-related deaths were high in individuals aged 65 years and above, while vehicle accident-related deaths were high in individuals aged 5 to 24 years.
If you or a loved one has sustained a severe brain injury or has died due to an accident, contact an experienced brain injury lawyer today. You can get in touch with our highly skilled lawyers at Cellino Law in Queens through (800)-555-5555 and book a free consultation session.
How Is Traumatic Brain Injury Diagnosed?
After an accident, tests must be conducted to determine if a person has incurred traumatic brain injury. The tests assess a person's level of consciousness, physical condition, brain function, nerve function, and others.
Below are a few common tests that are used by the physician to diagnose TBI:
Diagnostic Imaging
If a doctor wants to conduct tests or suspects that a person has TBI, the physician may decide to use diagnostic imaging. The imaging may be obtained through a CT-scan, MRI, or PET scan. The goal is to help a physician visualize the injuries better so that they can come up with a better treatment plan.
CT-Scan (Computerized Tomography): – This technique uses an X-Ray machine to generate 360-degree imaging of an individual's brain. This scan can show bleeding, bruising, and any other brain injury.
MRI (Magnetic Resonance Imaging): This technique uses magnetic fields and strong radio waves to form images of the brain. Unlike a CT scan, MRI scans produce a more detailed brain image.
PET (Positron Emission Tomography) Scan: This technology uses a radioactive tracer to identify brain damage and diseases. This scan has the capability of showing the way a brain is functioning.
Glasgow Coma Scale (GCS)
Glasgow Coma Scale is used to measure a person's ability to move, speak, and even open their eyes. Therefore, a person's response in each case or category will be rated to come up with a total score. The lower the total score, the severe the traumatic brain injury.
In a nutshell, a total rating of 13 and above indicates mild TBI. A total score of 9-12 indicates moderate TBI. A total score of 8 and less indicates severe TBI.
Physical Evaluations
An individual suspected of TBI will be given a test with either one or multiple physicians to evaluate if the said person is experiencing traumatic brain injury. The doctors will evaluate cognitive, motor, and communication skills. The physicians who offer these tests are:
Neuropsychologist
Physical therapist
Occupational therapist
Speech-language pathologist
After an individual's injuries have been evaluated, the doctor will be able to commence with rehabilitation treatment. The goal of rehabilitation treatment is to give a person a way to manage the effects of their injuries and help them get close to cognitive function as much as possible.
The truth is that some traumatic brain injuries need more involved care compared to others. Also, those who seek immediate medical attention and treatment have a higher chance of recovery. Contact a highly skilled lawyer near Queens today if you or a loved one has suffered or died from traumatic brain injury. Contact Cellino Law through (800) 555-5555 and book a free consultation session.
Types of Traumatic Brain Injuries
There are few types of traumatic brain injuries, all of which are defined by the head trauma itself and how the impact occurred. For example, some will subside fast and require minimal treatment. On the other hand, some are permanent and demand more time to heal and even need invasive treatment options.
Below are a few examples of the most common types of traumatic brain injuries:
Closed TBI
This type of TBI occurs when there is an outside impact force to the head but does not affect the skull. This type of TBI can either be mild, moderate, or severe, depending on the collision.
Penetrating TBI
This type of TBI occurs when the skull is penetrated by a foreign object and compromises the outer meninges layer.
Diffuse Axonal Injury
This type of injury involves a sudden or rapid shift of the brain, causing the axon or connecting fibres to twist or tear.
Coup-Contrecoup Injury
This type of injury results in the bruising pattern of the brain tissue on opposite sides (sites of the impact).
Skull Fracture
This type of injury generally involves damage, disruption, or fragmentation of the skull, which may result in an infection of the brain or brain damage.
Intracranial Hematoma
This is a type of TBI that involves a ruptured blood vessel causing a collection of blood in the empty spaces between the brain and the skull or inside brain tissue.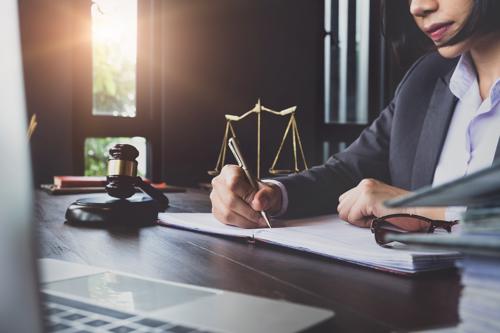 Get in touch with a personal injury attorney immediately if either you or your loved one has sustained a brain injury. At Cellino Law, we have a team of highly-skilled, trained, and experienced lawyers ready to work on your claim. You can contact us at (800) 555-5555 for your free non-obligational consultation.
The Signs and Symptoms of Traumatic Brain Injury
Traumatic brain injury is a very serious and even life-changing condition no-matter what the cause. In some cases, the symptoms may last a few weeks, in others a few months and some even years. TBI is a condition that affects everything a person can do, such as maintaining a healthy relationship, waking ability, and so on.
We at Cellino Law, we fully understand the impact TBI has on a victim and the family. This is why we work hard and make it part of our goal to ensure traumatic brain victims get legal representation. If you are a victim of TBI, then you may be legally eligible to receive compensation. To learn more about your case and legal option, call us today.
The human brain is complex, and it is only now professionals are getting to learn more about it. On the other hand, in case of damage or injuries, every person will show different signs and symptoms. Remember, a person does not have to lose consciousness to know they have suffered a brain injury.
It is important to note that some symptoms appear quickly, while others take time to manifest (even weeks after the accident). Below are a few common brain injury symptoms:
Difficulties in reading or writing
Vision change or hallucinations
Sexual drive or function change
Constant mood changes irritation, anxiety, and Sadness
Slurred speech or ability to speak
Poor control or voluntary movement
Poor recognizing faces or locating objects
Difficulties with hand-to-eye Coordination
Nausea, tremors, and dizziness
Impaired gross or fine motor coordination
Chronic headaches
Having trouble solving problems and remembering
Of course, there are many other signs. However, if you or your family member is experiencing either of these symptoms, it is wise to seek immediate medical attention. After seeking medical attention, contact us for legal advice.
How Traumatic Brain Injury Impacts a Person's Life
Although traumatic brain injuries vary greatly from one person to the next, in most cases, a person will have to learn how to manage or cope with permanent physical or mental impairments suffered. The consequences of TBI can either be short term or long term. It may affect the following:
Mental health and behavior: like personality changes, acting out, anxiety, or depression
Motor skills and coordination: like grabbing objects, balance, posture, and others
Communication skills: like speech, expression, and understanding
Cognitive processes: like memory, concentration, and reasoning skills
Sensory processing: like taste, smell, touch, hearing, or sight
There is no doubt that a traumatic brain injury can lead to serious financial difficulties not only for the victim but also for the family. That is because this is a condition requiring extensive medical care and therapy to manage it. The treatment options are not cheap as well. The condition may also affect a person to the level where they cannot continue working or advance their careers as they intended. A person can also have a hard time performing daily tasks such as changing, cooking, going to the toilet, and so on.
How Is a Traumatic Brain Injury Case Proven?
To prove a traumatic brain injury case, extensive resources are needed, like the services of a professional in the field, medical records, and others. There are some cases where a victim will not be aware they have TBI until too late. This is the reason why it is wise to seek immediate medical attention for a full checkup.
After the checkup, do not get worked up on where to start, just contact our law firm, and we will help you with the legal matters. We have a connection or access to some of the leading brain injury professionals who will also help with the case. As such, we will work closely with them to build a strong case against the third party. In other words, we will ensure you get the legal justice you rightfully deserve.
Why Should You Hire a Lawyer for Your TBI Claim?
At Cellino Law, we only hire the most experienced, skilled, and professional lawyers in New York. Our lawyer selection process is quite effective because we have won many notable cases. A majority of our cases have been settled out of court and saved our clients the hustle, time, and money. We have worked on different types of personal injury cases and, as such, experienced in negotiation, which is a great financial saver and burden to the victim.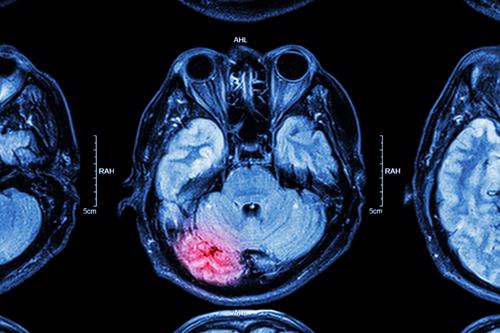 Therefore, during the consultation, we will explore all options and provide an honest opinion regarding your case and the best legal action to take. During the consultation, we will explain in detail what you should expect and the chances of your case being successful. Throughout the years, we have won our clients more than $4 million for automotive accident victims. Do not work on your claim on your own or treat it as a DIY project; allow a professional to do it for you.
How Much Is My Traumatic Brain Injury Worth?
The truth is that different cases have different compensation amounts. In other words, a substantial financial award is given based on the severity of the Injuries. This is because severe injuries demand more medical and financial attention. Other factors do come into play, such as lost income, lost life-enjoyment, and more.
In a nutshell, the amount a victim will get will depend on the case's specifics, details, the severity of the Injuries, the impact on the brain, and more. All in all, you may be eligible to receive the following compensations:
Medical expenses, including future medical treatments
Loss of earning capabilities
Replacement services
Punitive damages
Lost wages
Pain and suffering
If you want to get a more accurate value estimation of your traumatic brain injury, contact a personal injury lawyer at Cellino Law in Queens, NY today.
Contact Our Queens Traumatic Brain Injury Lawyers at Cellino Law
It does not matter if your TBI is a result of an automotive accident, slip, and fall, or any other, you will need the help of a professional and skilled lawyer. In these situations, you will always find that insurance companies do not care about your health or interests and will always look for a way to either pay you as little as possible or deny your insurance payout. We know all the tactics they use.
For example, an insurance company may attempt to downplay the severity of your injuries or claim that it is a pre-existing condition. They may also challenge your overall claim on your life and pressure you into accepting a little compensation.
Do not allow yourself to play right into the insurance company's hands by accepting their offer without speaking to a lawyer because this will impact your future and overall wellbeing. This is why our Queens personal injury firm does not take cases lightly.
I highly recommend Cellino Law to anyone involved in a car crash. I worked with Michael Lovecchio, and had a wonderful experience given the circumstances. He was very attentive, and got the best possible outcome I could have wanted.

Susan

I want to thank your law firm for settling my lawsuit where others failed. You treated me with the utmost respect and care, because of your law firm the dream of owning my own home finally came true. For the first time in a long time, we're living out our dream home. Thank you a million times over. Thank you for making my dream come true.

Marcy

Joe and I just wanted to send you this note thanking you for the professional way you handled our lawsuit. Your kindness was extremely appreciated in a very difficult time. When we found out the people that caused the accident had no insurance, we thought our chances of receiving any settlement was nonexistent. Once we met with you and released you were able to help us our minds were put at ease. Your aggressive manner of handling the case exceeded our expectations. Please feel free to use us as a reference. Thank you so much and best wishes,

Danielle and Joe

My wife and I would like to take this opportunity to thank you for a fantastic job as our attorney. We could not have been more pleased with the work you and your team has done on this case. This past four years or so has been such a roller coaster for our family. We are very pleased and grateful with the result. We have made a good choice by choosing you. Thank you.

Dave

I just want to let you know that I did receive my settlement check. More importantly, I want to thank you again for all you did for both me and my family. I could not be more pleased with my experience at Cellino Law. From the moment I first spoke with you I felt comfortable - you took a sincere interest in my case, clearly explained the process and effected a quick settlement. From this day forward, when someone asks if I can recommend a good lawyer I will, without hesitation, say "Cellino Law". Thanks again.

Walter

Choosing the right attorney to represent you after an accident can make all the difference. This is no cliche. I recently experienced these words to live by first hand. After a tractor trailer rear ended me at high speed in 2017 I retained Allan Silverstein to handle my case. I quickly realized that bringing a lawsuit rapidly snowballs into a mountain of details that can make or break your results. Documents, case histories, doctor visits, bills, and lots of phone calls all need to be accurately kept track of if a successful outcome it to be attained. To complicate matters I reside in New York and the incident took place in New Jersey. Luckily, Allan was licensed in multiple states. I was fortunate to find Allan to handle this matter from the New York area. Armed with an accurate account of the facts Allan went to work on the difficult job of negotiating with the defending insurance company as well as my no fault carrier in order to obtain the best possible outcome for my set of circumstances. In a lawsuit communication is key and and events can be of a timely nature. Allan never failed to return my calls - usually the same day! He fought skillfully and respectfully to get me the best possible settlement. He is easy to deal with and a likeable down to earth guy. He always listened with compassion and respect to my issues. He guided me with objective understanding as well as a realistic analysis of the merits of my case. When we finally settled Allan got me a fair agreement beyond my expectations and negotiated with my doctors to make sure all my bills were paid. It was a great experience having Allan represent me. Quality work in any aspect of life is hard to find. Quality is what I got with Allan Silverstein. I highly recommend him if you find yourself in need of a personal injury attorney.

Theodore