New Yorkers are no strangers to trains because these are a popular mode of transport. They are a preferable way of getting around town when trying to avoid the rush hour traffic. Some of the trains run in tunnels under the city while others intersect with the roads. That means the trains and vehicles will pass through the same area at some point. As such, New Yorkers who commute using trains are at risk of being involved in an accident that can lead to severe injuries or deaths.
With trains posing potential hazards, injuries and deaths are bound to occur, and they could be due to someone's negligence. If you are a victim of a train accident in New York, you should seek legal guidance when trying to get compensation. At Cellino Law, we have Queens train accident lawyers who will provide the professional assistance you need and ensure you are fully reimbursed for your injuries and losses.
Some of the damages people sustain have lifelong implications for their health and lifestyle. We believe it would not be fair for victims of train accidents to shoulder the burden of medical bills and the stress of adjusting their way of life due to an accident that was not their fault. We are a law firm we have Queens personal injury lawyers highly skilled with train accident lawsuits. Get in touch with our office to schedule a case evaluated and get legal representation in New York.
New York Train Accident Statistics
We have encountered different cases involving train accidents in New York in the past few years. Some of them were cases of people hit by the trains, but most of them involved collisions with vehicles at intersections.
According to the Federal Railroad Administration, there were nearly 5,000 train-related accidents in the United States in 2019. Of that number, 500 were recorded in New York, and 10% resulted in fatalities while the rest were injuries. Many of the incidents were derailments, while some were attributed to human error, yard accidents, among other factors.
Leading Causes of Train Accidents in New York
Statistics show that many of the train accidents are linked to three things:
Human error
Mechanical failure
Railroad malfunctions
When it comes to human error having a hand in many of the recorded train accidents, it is something attributed to things like engineer distractions, faulty set up (repairs), and train speeding, among others. The professionals tasked with managing the trains, and railroads must always be alert to prevent cases like train speeding and derailments.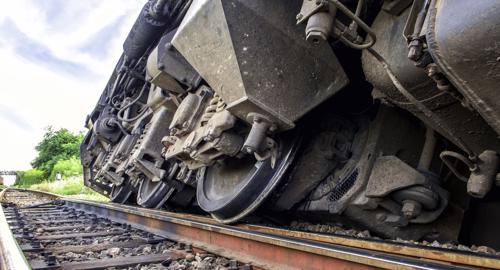 The government has invested significantly in railroad improvements over the years. But even then, track defects and broken rails are a leading reason for cases of train derailments. Mechanical failures are another factor associated with train accidents. However, some of the incidents are linked to obvious blunders on the part of the engineers with examples such as clearing an unfit train to go, and it later causes an accident.
Types of Train Accidents our Lawyers Handle
We pride ourselves on being a leading law firm with highly accomplished lawyers that can handle any crash case involving trains. Some of the common issues are:
Derailments: where trains go off the tracks and injure people or damaging property.
Train/Car/Pedestrian Collisions: whereby trains collide with people or vehicles because of failed barrier lights or a passenger getting hurt because the train started moving when boarding off it.
Train-to-Train Collisions: where two trains crash into each other because of an error in railroad switches.
Accidents that occur inside the train when it is over speeding and takes sharp turns.
We have the capacity and resources to handle train accident cases on Conrail, Metropolitan Transport Authority, Long Island Railroad, Amtrak, CSX, and Subway System.
What Should I Do After a Train Accident?
If you are a victim of a train accident, you could walk out of the incident alive but anxious, confused, or dazed and unable to make the best decisions on what you should do next. The steps you must take after the incident can significantly impact your claim and the direction that your lawsuit goes. Hence, it is wise to try your best and remain claim as you try to do the following:
Contact the Police
Inform the police and other relevant emergency service providers immediately after the train accident. You will record a statement about the incident, which can serve as evidence in your claim case. The police reports can help in proving negligence.
Check Yourself and Others for Injuries
Be mindful of the others involved in the accident. Check and confirm they are in a stable condition and be moved to a safer place away from the wreck. Keep in mind that injuries vary; thus, some people might only need a bit of first aid before the paramedics arrive while others might be in a far complicated state. However, your health and safety should be your primary priority.
Therefore, avoid trying to be a savior and struggling to move around too much when you cannot do it without inflicting some damage to yourself. Furthermore, do not try leaving the scene unless there is a fire or a life-threatening risk. The police will need to take accurate pictures and statements from able victims to help determine liability.
Get Witness Contact Information
If there are any witnesses on site, request them to give you their contact details. Some might provide the best account of how things transpired and help your lawyer put together an airtight case.
Take Photographs of the Accident
With the digital era giving use handy gadgets like pocket recorders and smartphones, people can record accident scenes, capturing all the vital points like the nature of the accident, point of collision, what could have been the cause, and the injuries and damages sustained.
Do Not Accept Fault
Avoid admitting fault, even if you think you might be responsible for the accident. Leave this to your train accident attorney to avoid being lured into accepting blame by the other parties. Admitting fault might render your claim baseless. Keep in mind that determining liability can be a struggle, and you saying things out of context could dent your chances of getting compensation.
See a Doctor
Seek medical attention immediately after leaving the scene, even if you walk out of the accident unscathed. You could have sustained an internal injury that has yet to manifest, and could be fatal if not discovered and treated early. Visit your doctor for an extensive diagnosis to rule out any injuries. Remember to keep the receipts and records of your visits and any treatment you got safely.
Contact a Lawyer
Once everything is in order, get in touch with a reputable and experienced lawyer to help you seek justice for your injuries and losses. The lawyer will be guided by the information you gathered when following the steps mentioned above when reviewing your case to determine if it is enough to support your claim when seeking reimbursement.
What Are Some of the Injuries People Sustain in Train Accidents?
Give the size of trains; the impact generated when they collide together or with a vehicle is likely to have people suffering severe injuries or fatalities. The train's passengers might also get injured depending on the type of accident. Some of the harm that might befall victims of train accidents include:
Skull fractures
Loss of limbs
Head trauma
Burns
What Damages Can You Seek When Filing a Train Accident Claim?
You are entitled to seek compensation for injuries and losses sustained in a train accident that another party caused. The amount of money you are awarded should be enough to reinstate you to the usual way of life before the accident occurred.
The first issue covered in the compensation will be the injuries you suffered, some of which can have a life-changing impact. In some instances, victims sustained an injury they might never recover from; in such a situation, liability will be placed on those responsible for the accident. They will be legally required to cater to all the current and future medical expenses and any anguish the victim suffers because of the accident.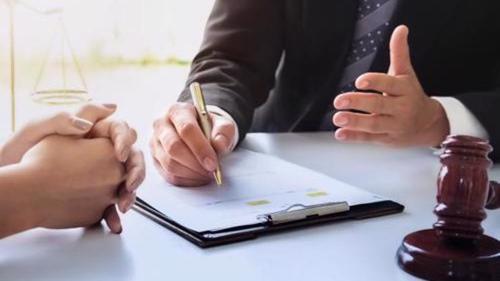 The other matter covered in the reimbursement amount is the loss of income attributed to your inability to resume work because of your injuries. The other things that might be included in the compensation amount awarded to you are transport costs for your medical care and therapy sessions, caregiver costs, and any related expenses.
Other damages that a lawyer can help you receive include:
Loss of companionship
Punitive damages
Your attorney will review the evidence to determine the type of damages included in your claim and help you know the difference between the economic and non-economic damages. Economic damages are measurable; they are physical losses that have objectively provable costs. Non-economic damages are subjective; they are hard to quantify and non-monetary.
While you can seek compensation for these damages Queens, NY, placed a cap on the non-economic damages that accident victims are being awarded. It is a measure meant to ensure the compensation awarded does not rise to abnormal amounts. The cumulative amount of damages you receive will be the sum of the non-economic, economic, and punitive damages awarded in your train accident lawsuit.
Who Will Be at Fault for a New York Train Accident?
Different entities are tasked with overseeing the safety of trains and passengers as well as motorists. As such, train accidents attributed to these entities' negligent actions means they will be the parties liable for the accident. Therefore, their insurance providers will be legally required to cater to all damages and losses caused.
For example, an engineer might fail to minimize a train's speed when distracted by other things while the train runs over a railway crossing or negotiating a sharp bend, thus derailing or causing a collision. In another instance, a driver might disregard the crossing signals and try getting across the rails and get hit by the oncoming train.
The entities who can be blamed for train accidents can include:
Railroad companies that fail to train their employees on how to correctly check rails, do proper inspections and maintenance of tracks, and ensure they have store equipment in the trains safely.
Railroad employees who failed to inspect the railroad tracks or did not load cargo and secure it properly.
Construction companies or their technicians failing to use the right railway track building materials.
Train operators who are not adequately trained on how to run trains safely.
Determining liability will be one of the vital elements in the claim process. No entity will want to admit fault because they know they will be forced to compensate the victims. The train accident attorney assigned to your case will collect the evidence needed to put together an airtight case proving liability before filing your lawsuit.
How Much Does It Cost to Hire a Train Accident Lawyer?
At Cellino Law, we do not have a set pay rate for the services of our attorneys. We offer our professional law services on a contingency fee arrangement, meaning the lawyer assigned to your case will work with you under an agreement of collecting the service fee after helping you win your case. Therefore, you will owe us nothing if we do not ensure that the ruling goes in your favor.
However, note that there could be some unique circumstances surrounding your case that will require you to pay some amount even if the ruling is not in your favor. Such miscellaneous costs include expert witness fees, transport costs, filing fees, among others. The contingency fee arrangement often applies when you, as the plaintiff, file for compensation. If you are the accused, then your insurance provider will foot the bill for the legal services rendered.
The contingency fee in a New York Train Accident case is roughly 33% of the compensation or settlement. Though, there are variations to this depending on the complexities of the case and how long it spans out. If the claim is settled before filing the lawsuit, your fee might be as low as 25%. And if the claim is filed and your lawyer helps settle the matter before it goes to court, the pay is 33%. If the case has its day in court, you might face as much as 40%.
At Cellino Law, our seasoned train accident attorneys will use a sliding scale to determine the legal fees you will be charged for the services rendered.
How Long Do I Have to File a Train Accident Claim in New York?
You will have to contend with the statute of limitations when filing an accident claim case in the State of New York. You have around three years from the date of the incident to file the claim, but there are exceptions to this, especially when it comes to cases such as train accidents.
If the matter involves a municipality like a city train department, you have 90 days to file a claim notice and your lawsuit to start within 455 days from the date of your accidents.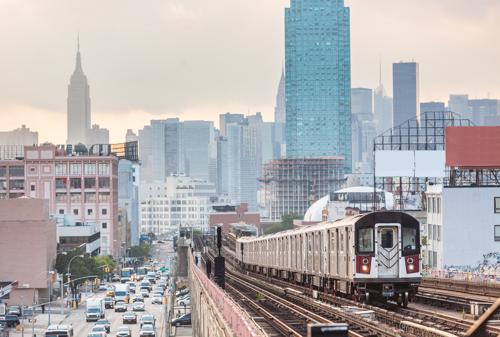 Since the statute of limitations might get a bit confusing and hard to understand, it is wise that you seek the guidance of a diligent train accident lawyer. Get in touch with the legal professionals at Cellino Law for assistance.
Why Should I Hire a Lawyer After a Train Accident?
If you are not that conversant with the laws surrounding train accidents, then your lawsuit might get a bit complicated for you to handle, and thus you will face low chances of winning the compensation you deserve. You must adhere to specific procedures failure to which you could render your claim null and void.
With most train accident cases, the reimbursement amount is often hefty, and those responsible (or their insurance companies) will have the best legal team on their side. Their legal team will be well vast in dealing with such lawsuits and have different tricks up their sleeves they use to discredit or reduce the settlement or compensation.
Once you contact a train accident lawyer at Cellino Law, they will start preparing your case immediately after taking you through what the process entails, and you accept their professional services. They will help collect crucial evidence, interview potential witnesses, and review police and medical records to develop a winning strategy.
While people think that lawsuits go to trial, that is not a must. Most lawyers will often do what they can to ensure that accident claim cases are settled out of court. It is a process that will entail substantial negotiations with all parties involved, and your lawyer will negotiate on your behalf when asking for the correct amount. If no favorable settlement is reached, the matter will go to litigation, and you will be advised on the best way forward.
If the matter still drags on, then it will have to go to trial. Your train accident attorney will prepare the necessary evidence for this and represent you aggressively when arguing for your claim in court to ensure the jury or judge rules in your favor.
That is why a New York Train Accident case is hectic at the very least, and it is not an issue we recommend you handle yourself. Let professionals at law at Cellino Law Firm help you with the legal matters so that you can concentrate on your injuries and get better.
Contact a Queens Train Accident Lawyer Today For a Free Case Review
The train accident claim process can be long and demanding. A lot of work will be done to prepare the lawsuit and ensure it is airtight if you are to get a favorable outcome. Moreover, you will need enough time to focus on treatment and recover if you were injured in the incident. That is why you should consider seeking the assistance of a seasoned Queens train accident attorney at Cellino Law if you want to receive the maximum compensation possible. Get in touch with our Queens injury law firm at (800) 555-5555 to schedule a non-obligatory case evaluation and discover more about how we can help.
Joe and I just wanted to send you this note thanking you for the professional way you handled our lawsuit. Your kindness was extremely appreciated in a very difficult time. When we found out the people that caused the accident had no insurance, we thought our chances of receiving any settlement was nonexistent. Once we met with you and released you were able to help us our minds were put at ease. Your aggressive manner of handling the case exceeded our expectations. Please feel free to use us as a reference. Thank you so much and best wishes,

Danielle and Joe

Cellino Law is an amazing firm with a great team. I worked with Greg Pajak and his assistant, Tracey Falconer. I cannot express enough how dedicated they are. The personal attention I received was excellent; they were always available to help with questions and concerns and put me at ease in the unknown territory I found myself in. I highly recommend them to anyone needing representation. A huge thank you to them for all they accomplished for me!

Liane

I just want to let you know that I did receive my settlement check. More importantly, I want to thank you again for all you did for both me and my family. I could not be more pleased with my experience at Cellino Law. From the moment I first spoke with you I felt comfortable - you took a sincere interest in my case, clearly explained the process and effected a quick settlement. From this day forward, when someone asks if I can recommend a good lawyer I will, without hesitation, say "Cellino Law". Thanks again.

Walter

I really just wanted to say thank you so much for taking my case, answering all my questions, and mostly for being very patient with me. I feel that without you and Roza I would not have been able to get anything at all. I hope to never need a lawyer again, but if I do I will definitely want you both working for me. Again thank your for you hard work, time and patience.

Veola

Thank you for your time, effort, and hard work on my case. I appreciate your expertise and compassion. I never experienced what I went through and I would have been completely lost without you.

Martha

I highly recommend Cellino Law to anyone involved in a car crash. I worked with Michael Lovecchio, and had a wonderful experience given the circumstances. He was very attentive, and got the best possible outcome I could have wanted.

Susan