New York operates one of the world's biggest fleets of buses, at over 5,700 public buses. Millions of people are served each year by the New York Transit Authority, with many people preferring the bus over the train since they are less expensive and run until late evening. New York's bus system has become quite popular, as millions of people move about the city as part of their busy lives. However, although it is a very efficient mode of transportation, there have also been many accidents, including some fatal ones. If you were in a bus accident as an MTA passenger, we recommend that you get in contact with a Queens bus accident lawyer as soon as you can.
Cellino Law will ensure you are properly represented, and advise you on how to navigate the process and the compensation you deserve. We understand that being in a bus accident can be devastating and you may not know where to begin and feel overwhelmed. The injuries that you have suffered can change your life, including amputations, brain damage, burns, and lacerations. In some cases, the injuries can be fatal. If you have any questions about what you should do if you or a family member has been in a bus accident in New York, contact our Queens personal injury lawyers to get your claim started.
New York Bus Accident Statistics
There are many different kinds of buses that use New York City roads on a daily basis. They include private buses, New York City public buses, tour buses, and school buses. There is a mandate of the Metropolitan Transport Authority (MTA) to ensure that New Yorkers who use their buses on a daily basis are kept safe. However, it is not an easy task to achieve, and over the years there have been many accidents.
School Buses
There are over 400,000 school buses serving about 25 million children each day. Although there have been measures put in place to protect children from accidents, some have still occurred. Drivers are responsible for complying with speed limits and for making sure the children arrive home safely. Unfortunately, school bus accidents are becoming more prevalent than with other kinds of buses. In 2019, there were about 117 school bus crashes that were fatal. Included in this number, 70% of the fatalities were in another vehicle, 17% were pedestrians, 5% were school bus passengers, 4% were bus drivers, and 2% were bike riders.
Public Transportation Buses
Usually, these are MTA buses. There are various kinds: intercity, tour, suburban, and city buses. According to the MTA in the New York Post, the number of passengers who were injured on those buses in accidents not involving collisions was 494 as of August 2019, which was an increase over the 442 in the previous year. Out of those who were injured in those accidents, 207 were injured due to throwing movements. That was 5.5% higher compared to 2018.
Usually, one of the significant issues is driver factors. Since many drivers are attempting to avoid pedestrians, cyclists, and cars, they have a tendency to get into an accident while swerving to try to avoid a collision. Fatigue is another critical issue, with some drivers being expected to work very long hours. As a result, they can lose focus.
Tour Buses
Given that tour buses bring about $100 billion in revenue each year, they are critical to New York's economy. They are used by many tourists to visit the amazing landmarks in New York. Unfortunately, there have been many accidents that have been caused by tour buses. However, they are less prevalent than the two other types of buses. Some people prefer sitting on top of the double-decker buses and can end up getting ejected off of the bus and becoming seriously injured. Tour companies are responsible to hire experienced and qualified drivers to make sure their coaches are driven safely.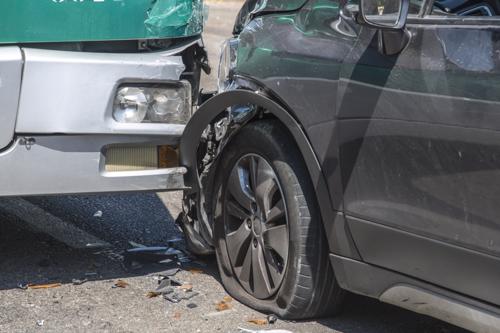 Bus accident injuries originate from non-collision accidents, collision accidents, and slip and fall accidents when boarding and exiting vehicles. Slip and fall accidents were fewer in 2019 as compared with 2018. There were 160 accidents in 2019 and 163 in 2018. However, in 2019 bus collisions increased by 1.2% overall, and those resulting in injuries increased by 1.8%.
Being aware of these statistics can help you prepare for the future. Life can be very unpredictable, and an accident can occur at any time. The statistics can help you understand how likely it is that an accident may occur, and make sure you have all of the information that you need to stay safe.
What Should I Do Following A Bus Accident?
A bus accident may be tragic for everyone involved. That is due to the losses incurred and injuries that are sustained. However, although you might be entitled to receive compensation that does not mean you will automatically get it. The specific steps you take following an accident will play a major role in determining whether or not you are compensated for what you are owed.
Nothing can be more harmful than speaking to your attorney following an accident, and for them to tell you that you do not have a case because you didn't follow due process. That can be very devastating for you or anyone else since it is a time when you are enduring a lot of emotional and physical pain. To avoid this kind of frustration, follow the critical steps below if you are ever involved in a New York bus accident.
Call The Police
Whether or not you were injured, it is critical for you to call the police by dialing 911 and speaking to an investigator. Filing a police report is vital since it will help to protect your case. Make sure to share all of the details of the accident with the police. However, do not admit to any fault for the accident! The wreck will be investigated by the police and they will compile a report based on their findings. If nobody has contacted the police, do not hesitate to, since it will be favorable to you.
Check On The Other Parties Involved (Do Not Leave The Accident Scene!)
We understand that being involved in a bus accident may be very traumatizing, and you might be afraid. However, no matter what the case may be, it is recommended that you never leave the accident scene. You might be really afraid but never leave the accident scene no matter what. Check on the other people who are involved to see if they have suffered any injuries. If they have, then call for help to make sure they are well taken care of. Even if they have not been injured, it is still recommended to get medical attention since there are some injuries that might not show symptoms until days later.
Exchange Information
Most of the time, there are witnesses when there is an accident. Always make sure you get details from any witnesses. Collect important information like the witnesses' names, phone numbers, and email addresses. Having testimonies from witnesses might help with your compensation claim. Also, make sure you get information and insurance details from the bus driver and any other drivers who were involved in the accident. You should also note down the license plate numbers of the various vehicles that were involved in the crash.
Record The Accident Scene
If you can, record the bus accident scene. Take photos of the scene, as well as any property damage, and the vehicles' positions. If you have injuries, photograph your injuries. Those photos and videos will help your attorney establish liability for your case.
Never Admit Any Fault For The Accident
One of the major mistakes you can ever make when it comes to a bus accident is admitting fault. Whatever has happened, never admit any fault for the accident since it will just damage your case. Investigators and insurance companies are going to be curious to know what and who caused the accident. You are going to be in a lot of trouble if you admit any fault. That is particularly true if later you established that you didn't cause the accident. That will complicate your case.
Get Medical Attention
It is critical for your health to seek medical attention following an accident. You might be feeling fine, but don't assume you are okay until you have been checked by a medical professional. So make sure to get medical attention for your injuries, or even when you don't have any. The report made by your doctor will be used by your lawyer to establish the severity of your injuries and to help build a strong case for you.
Call An Attorney
You can file a claim without having any legal assistance. However, it is not recommended that you do this, since you won't be in the proper state of mind to handle these matters, and you don't have the necessary skills and experience to handle these complicated issues. The party at fault or the insurance company might deny liability which will make the process much more complex.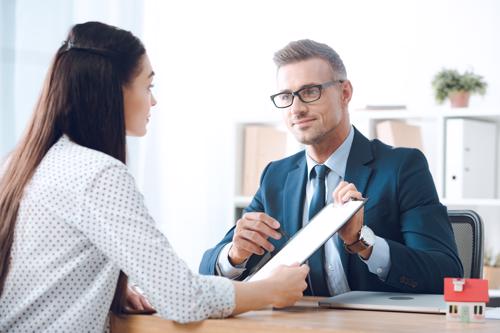 Our attorneys are here to help if you have been in an accident near Queens, NY. We have extensive experience with these types of cases and will make sure we obtain the compensation for you that you are entitled to. Whether you were involved in an accident as a motorist, pedestrian, or a passenger, we will make sure you get a fair amount of compensation.
Injuries That Are Caused By Bus Accidents
Most of the time, bus accidents cause catastrophic injuries that need to have immediate medical treatment. Many of these are life-threatening injuries due to the occupancy, weight, and size of buses. The kinds of injuries that these accidents cause, include the following:
Back and neck injuries
Mental trauma
Facial fractures
Internal bleeding
Paraplegia
Severed limbs
Broken limbs
Burns
Treating these types of injuries can be very emotionally and financially draining. Therefore, you deserve to be fairly compensated to make sure you are able to move forward with your life. In severe cases, these accidents may be fatal, which can lead to your loved one's or your death. In that case, family members are compensated. However, truthfully, you can never replace anyone's life.
Damages You Can Obtain From A Bus Accident Claim
Many emotional and physical injuries are suffered by bus accident victims that can prevent them from being able to live their lives as they did before the accident. However, every case is different, so the amount of compensation you are entitled to might be different from someone else. Some of the forms of compensation you can receive include the following:
Future and past medical bills, including doctor's fees, diagnostic testing bills, and hospital bills
Rehabilitation and physical therapy expenses
Future earning potential
Lost wages
Loss of consortium
Pain and suffering
Punitive damages
Loss of life's pleasures and enjoyment
Other out of pocket expenses that have been incurred due to the accident
Who Can Be Held Liable For A New York Bus Accident?
Usually, bus accidents are complicated and vary due to the various parties who are involved. Therefore, there is not a straightforward answer in terms of who can be held liable. Here here are some of the parties that might be included:
Bus Drivers
A bus driver can be held liable if he or she was driving under the influence, driving while drunk, or driving recklessly, if they knowingly committed a traffic violation, or were poorly trained. They will be held accountable if they were at all negligent.
Bus Companies And Employers
New York bus companies are required to comply with any and all government regulations that involve buses and to make sure they are kept well maintained. These companies are also required to ensure they hire highly skilled and experienced drivers who will drive buses efficiently and safely. Therefore, a bus company will be held liable for an accident that was caused by the company's negligence.
Bus Manufacturers.
Any company that manufactures buses is required to ensure they are safe. For example, if a bus defect caused an accident, you would have the right to file a lawsuit against the bus manufacturer.
Other Negligent Parties.
Usually, bus manufacturers, companies, and drivers are not the only ones who are responsible for New York bus accidents. These accidents also can be caused by various other parties like pedestrians, other drivers, and bicyclists. According To New York state's comparative negligence law, you can recover damages from all parties who share a fault.
How Much Do Bus Accident Attorneys Cost?
One benefit to hiring a bus accident attorney is you won't have to pay a fee unless the case is won by your attorney. That means the attorney works on a contingency basis. All you need to do is call us and get your free evaluation scheduled. There are no upfront fees since you won't owe us any money until we have won your case.
How Is Fault Determined In The State Of New York?
Your bus accident lawyer is responsible for making sure they investigate how it is at fault. Any party that was involved in the accident needs to be investigated, and evidence should be collected at the accident scene to determine which party is at fault. There are numerous parties involved, so there is not a single answer that can be given.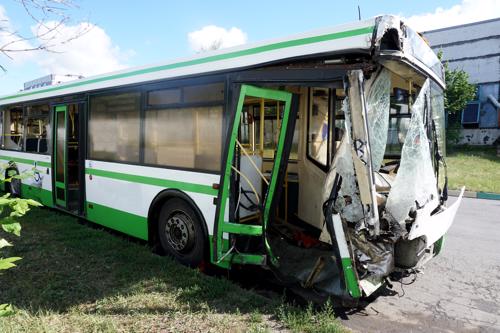 How Long Do I Have To File My Claim?
In New York, the amount of time you have to file your lawsuit will vary, depending on the bus company that was involved in your accident. Was it a bus operated by the New York Transit Authority, a privately-owned bus, or a city-run company? For a city-run bus, you need to get your claim filed as soon as you can, preferably within 90 days of the accident. You will have more time to file your claim against a privately owned company.
Why Do I Need To Have An Attorney For A Bus Accident Claim?
When filing a bus accident claim our Queens car accident lawyers can help you with:
Case Preparation And Filing Your Lawsuit
When you hire a bus accident attorney it will help to ensure that your case is handled by a professional. Your case will be thoroughly investigated and the lawyer will determine which party or parties were at fault for your accident. They will gather all evidence that relates to your case, and they will file lawsuits and claims for you.
Settlement Negotiation
Your bus accident attorney will negotiate a settlement with the involved parties and their insurance companies. They will vigorously fight for you and make sure they negotiate the right deal for you.
Legal Representation And Trial Preparation
If your case does end up going to court, your bus accident attorney will thoroughly prepare for the trial and make sure you are very well represented. These are highly experienced lawyers, so they will make sure they have all of the evidence they need to ensure you obtain the compensation that is rightfully yours.
Call A Queens Bus Accident Lawyer At Cellino Law
If you or a member of your family or a friend has been in a bus accident that another party's negligence caused, contact Cellino Law right away. We understand just how upsetting and overwhelming this kind of experience is. We will make sure to take this huge burden off of your shoulders, so you can focus on getting better both emotionally and physically. A tragedy can happen to anyone. We are here to help you. You will be in very good hands with our team of accountable and highly experienced lawyers to ensure you receive the maximum amount of compensation that you deserve. Give our Queens injury firm a call today at (800)-555-5555.
Thank you for all your help. It has been a long journey. At last, the light at the end of the tunnel. Also, thank Tom for the help and work he put in.

Ron

I am so grateful for your expertise, patience, and perseverance which resulted with such a successful settlement regarding my car accident. I also want to let you know how impressed I was with you and your firm and I won't hesitate to recommend you to anyone who needs assistance from an accident. I truly appreciated your care and professionalism. Thank you again for your kindness and support

Lisa

Tim Cellino handled my case beautifully. He is very knowledgeable and patient with all my questions. He kept in touch with me through out my ordeal. Tim also got a settlement for more than I expected. I highly recommend Tim Cellino!

Jayne

Mark Kochanowicz is from far the best attorney you can have. Mark treats you like a friend more than a client. He truly cares and go the extra mile for you and your case, contacts you to update you in regards to your case and keep you informed at all times. Mark represented me twice and settled my cases for way more than I expected. I highly recommend Mark Kochanowicz because he is just the best on what he does!!! Thank you Mark!!!!

Maria

My wife and I would like to take this opportunity to thank you for a fantastic job as our attorney. We could not have been more pleased with the work you and your team has done on this case. This past four years or so has been such a roller coaster for our family. We are very pleased and grateful with the result. We have made a good choice by choosing you. Thank you.

Dave

I really appreciated your determination and efforts on handling my case. You have done an outstanding job, and I am very satisfied with the outcome of the settlement. Thank you so so much John.

Amparo