Injured in an Uber accident? Contact the Cellino Law firm in Rochester to schedule a Free Consultation. Generally speaking, Uber accidents bring their own unique issues and our Rochester, NY Uber accident lawyers know how to deal with them. Our experienced personal injury firm in Rochester, New York will work hard to get the compensation you deserve.
How Do Uber and Lyft Insurance Policies Work?
When it comes to insurance policies, ridesharing services, including Uber and Lyft, have specific requirements. These insurance policies are dependent and provide coverage depending on certain factors, such as the driver's location at the time of the accident.
When the Rideshare App is not on Duty:
When the driver is not on duty, he is she is responsible for any damages or injuries in case of a wreck. In such a scenario, the insurance providers do not agree to cover such wrecks.
If the Rideshare App is Working:
If a driver is involved in a wreck while on duty, then the Uber/Lyft application should provide some kind of coverage. For example, if a Lyft/Uber driver is based in Rochester, New York, he or she should have a coverage of at least $75,000 for personal injuries. Moreover, total bodily injuries usually sum up to $150,000 and additional coverage for personal damages, which is $25,000.
Drivers also get coverage for bodily injury, which is $25,000 for uninsured motorists, $50,000 for every wreck, $50,000 for accidental death, and $100,000 for unintentional death per wreck.
Both Uber/Lyft do have insurance coverage of up for $1.25 million drivers who sustain bodily injuries and also for damaged property. However, this only applies when the driver is working and not off duty. Furthermore, drivers are also given an added provision for personal injuries, which stands at $50,000. For underinsured and uninsured coverages, there is a provision of $1.25 million and comprehensive insurance, which covers all damages up to the value of the car.
What Uber and Lyft Drivers Need to be Aware of
What Uber and Lyft drivers need to understand is that passengers are also covered by certain insurance policies. These policies usually provide liability coverage of up to $1.25 million. However, this does not stop some issues from arising.
One of the issues is being able to determine whether the Lyft or Uber driver was off duty during the time of the accident or was on duty. You will need these details so that you can be able to determine whether the driver was logged in for work and you were involved in the wreck as a passenger on the ride. Such information will help determine who much coverage you should receive as a victim. Also, be ready to answer any questions that may be raised by the rideshare company.
Another issue is dealing with an incident where the damages exceed the limit of insurance coverage. Such cases usually occur when there are multiple parties involved in the accident. For example, there could have been more than one passenger involved in the wreck, and therefore, the $1.25 million is hardly enough to cover for all injuries. Furthermore, the amount could even be less if the Uber or Lyft driver is to blame for the accident. In such a situation, the driver is required to look for another affordable alternative via an at-fault driver's insurance policy.
What Makes Uber Accidents More Complex Than Other Car Accidents?
When an incident occurs, the first thing that should be done is to contact the authorities. The police will then file a report and call an emergency response team with there are any injured victims. Seeking medical attention is vital, especially for those who are severely injured. You should also take pictures of the incident and collect contact details from eyewitnesses.
You also deserve to be compensated when involved in an accident caused by the rideshare driver. However, for this case, you will be required to provide proof of other driver's recklessness so that you can be compensated for your injuries. Be sure to leave no details behind because how much you will be awarded for compensation will depend on the other driver's actions at the time of the incident. Both Uber and Lyft can try to negotiate the matter so that it can be settled quickly. But, do not accept any offers until you consult a legal representative experienced in such a case.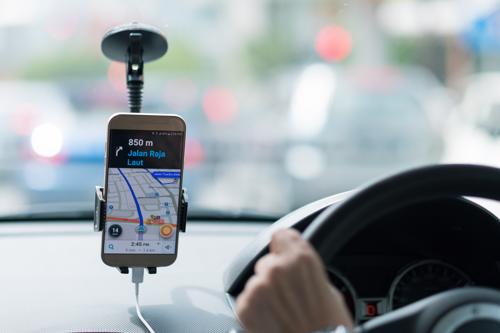 To build a strong case, your attorney will work together with both the insurance provider and the rideshare companies. All parties will start the matter by deciding on which insurance coverage applies to your case. Some services, including Lyft and Uber, will not be willing to pay for the claim, especially if the other drive's status was questionable at the time of the accident. The biggest challenge is to determine who is responsible for the accident and whether both drivers took action in trying to avoid the incident.
Ridesharing services use different excuses to escape many claims, and one of their common reasons is that the driver was not on duty at the time of the accident. They do this to divert the blame to the driver so that his or her private insurance provider can pay for the claim. This only makes the process more difficult and long for the victim since both parties do not accept this responsibility.
If you have been involved in such a case, then you need to be ready to play the game of denial since no company will be willing to compensate you for your damages or injuries. The other driver will as well deny the fault, not forgetting that they may lack an insurance policy that can cover for such a wreck. Uber and Lyft will not pay, especially if they have enough evidence that they can use to point the blame to another party. However, with the help of an experienced auto attorney at Cellino Law, you can pursue your case and get the justice you deserve within a short period.
How Can a Rochester Uber Accident Lawyer Help an Injury Claim?
Being able to determine who is at fault when involved in a rideshare wreck is not easy. Insurance providers will do their best to deny any claims, so than they do not end up paying for any injuries or damages.
With the help of a Cellino Law Accident attorney, you can be sure that your case will be handled within a short period and the compensated for your claim.
Gather Evidence
Our dedicated team will go the extra mile of gathering more evidence that can be used to build a strong case. This includes going through the police report and reviewing each testimony given by eyewitness. We will also look for other sources that can be used for evidence, such as surveillance footage for the incident.
Value Each Case
There is no standard value that has been set for accident cases. That is why we always review all the details that have been gathered, including medical bills and any other expenses that are involved. This helps us to determine how much you should get for your claim.
Communicate With the Insurance Provider
Do not try and negotiate with the insurance provider because you might end up saying something that will jeopardize your claim. That is why we advise our clients to allow us to communicate with the insurance provider on their behalf.
Build Your Case and Defense
Sometimes things can be the opposite where you are to blame for the accident. As a driver, you can easily be distracted or even forget to put on your seatbelt. In such an incident, we will help you build a defense against any accusations.
Negotiate With Parties Involved Including the Insurance Provider
The insurance provider will try and stand their ground, which is to refuse to pay out for any claims. The less they get to pay, the happier they become. To achieve this goal, they will try and offer you quick settlements so that you forget about pursuing the case. However, with our help, we will make sure that you get fair compensation.
Be Your Legal Representative in a Court Of Law
It is a normal thing for insurance providers to play the denial game. In most cases, victims end up giving up on following the matter, and because of this reason, they accept the little offered to them by the insurance provider. But with the help of an experienced injury attorney, you do not have to back down, and you can forward the matter to court.
What Causes Uber Accidents in Rochester?
In order to ease traffic and keep everyone moving, many people are now relying on rideshares. Even though this might sound like a good solution, it does not reduce the number of wrecks caused by Lyft/Uber drivers. Below are some of the common causes of Uber accidents in Rochester.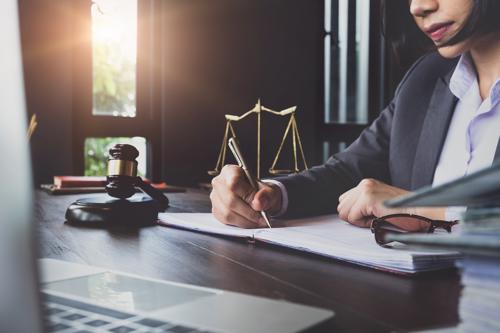 Common Factors That Lead To Major Accidents In This Region.
Speeding
Drunk driving.
Unsafe turns.
Distracted driving.
Driving to close to one another.
Illegal turns.
Another common cause is stopping in a dangerous area, such as at the intersections.
Other factors that are known to cause accidents are inclement weather, poor road conditions as well as traffic conditions.
Who is Responsible For Injuries Sustained After an Uber Accident?
A Lyft or Uber driver can be involved in an accident, but that does not mean that he or she is responsible. Car wrecks are messy and complicated. Furthermore, there are several factors that contribute to a wreck. In New York, the law requires the party held liable to pay the victims for their injuries and losses.
Other Parties Who May Be Held Accountable Include.
Bus drivers
Pedestrians
Bicyclists
Negligent by third parties.
Negligent by Uber drivers.
Government agencies.
Transit companies
Defective vehicles.
It is vital that an independent party takes over an Uber accident that you were involved in so that it can be easy to identify the responsible party. Cellino Law will play the role of investigating more about your case and help identify the liable party as quickly as possible.
How Can I Seek Compensation if the Uber Driver is Liable?
If the Uber driver is responsible for an accident that you are involved in, then you can get compensation depending on how the application was used at the time of the accident. Here are other factors that you should know.
Driver Not Using Uber App
The Uber driver must be logged in to the Uber app when on duty. If an accident occurs while not logged in, then the driver's private insurance coverage is held responsible.
Uber/Lyft Drive Waiting Upon a Ride Request
An uber driver is also covered by Uber's insurance policy when waiting upon a ride request from a passenger. However, this only counts as a secondary coverage of the other policy. What this means is that you can benefit from this coverage if the damages exceed the private insurance policy.
Ride Request Sent to an Uber Driver
If a ride request is sent to an Uber driver, then the company provides coverage of up $1million. This amount usually covers several things, including passengers on board, the driver, and any third parties who are involved.
After Being Involved in a Wreck, Can I File a Lawsuit Against Uber?
In most cases, you cannot file a lawsuit against Uber after a wreck. That is because most of the Uber drivers are hired as independent contractors. The main aim of doing this is to limit liability cases when a driver is involved in an accident.
Common Injuries Experienced in an Uber Wreck
Sometimes injuries sustained during an Uber wreck can be severe. That is why you will need an excellent lawyer to help you with your case and get the highest reward for your claim. With the help of Cellino Law, you can get compensation for sustaining the following injuries:
Burns.
Broken bones.
Chest injuries.
Brain injuries.
Neck injuries.
Eye injury.
Paralysis.
Degloving.
Crushing injury.
Lost limbs.
Spinal injuries.
Wrongful death.
Head injury.
Whiplash.
Concussion.
Soft tissue injuries.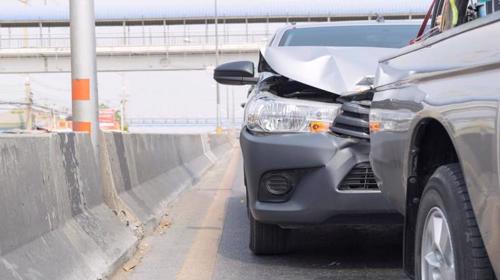 Sometimes it can be difficult to visit us in our offices, especially if you sustain serious injuries. That is why we take the initiative of visiting our clients. All you have to do is contact our legal team at Cellino Law Firm, and we will be happy to assist you. It does not matter whether you are in the hospital or at home nursing your wounds, we will send one of our legal representatives to review your case and offer you legal advice.
Damages Available for Victims of Uber Accidents in New York
If someone is liable for the wreck, then it is your right to take legal action. Pursue the matter, and the best place to start is by contacting us or by visiting our office. Our Rochester personal injury lawyers will guide you on what you need to do so that you can get fair compensation. Compensation can be awarded to the victim to cover the following:
Pain and suffering
Disability
Medical bills
Emotional distress
Lost wages
Property damages
Loss of ability to enjoy life
Insurance companies will try their best to fight your claim so that they end up paying less or nothing at all. However, with the help of a legal representative, you can prevent such a thing from happening. Furthermore, Cellino Law Firm works hand in hand with injury authorities to build a strong case.
What is the Value of My Uber Accident Case?
How much your case is worth will depend on several factors, such as who was the driver at the time of the accident and the driver's status. Whether you are a driver of a third-party company or a ridesharing company, make sure that you have the right insurance coverage.
Furthermore, the insurance policy should cover potential expenses, including medical bills. If you are not responsible for the wreck, you can file for a claim against the party held liable. The State law awards compensation for the following:
Death.
Broken bones.
Disfigurement.
Loss of pregnancy.
Disability.
Loss of body part.
Moreover, you can also file a lawsuit for minor damages and also for financial loss exceeding $50,000. Such costs are considered to be economic damages. You can get compensated for all your injuries with the help of an experienced Rochester car accident lawyer at Cellino Law. Furthermore, the New York Statute of Limitations is valid for three years, but there are a few exceptions, such as the time which the incident took place.
My experience during the time of negotiations was extremely positive. Josh Sandberg handled my lawsuit with the utmost integrity. He returned all my phone calls in a timely manner and answered all my questions. Josh made things less stressful. I would highly recommend Josh and the entire staff at Cellino Law.

Arthur

I just want to let you know that I did receive my settlement check. More importantly, I want to thank you again for all you did for both me and my family. I could not be more pleased with my experience at Cellino Law. From the moment I first spoke with you I felt comfortable - you took a sincere interest in my case, clearly explained the process and effected a quick settlement. From this day forward, when someone asks if I can recommend a good lawyer I will, without hesitation, say "Cellino Law". Thanks again.

Walter

Cellino Law was a great company to work with. From the beginning they came out and met with my uncle and myself and assured us that everything would be taken care of from beginning to end our lawyer state and constant contact with us to make sure that everything would go smoothly and it did. I would definitely recommend anybody to go to Cellino Law for whatever help they need. And specifically please ask for the lawyer that we had Mr. Alan Silverstein. He was amazing and his staff was always attentive. Please go with them for your next law needs.

Eshaunda

Thank you for your efforts on my behalf. I am very pleased (and surprised) at the amount of the settlement. We will use the funds to help pay down the debt on the truck we had to purchase after ours was totaled. Thank you again.

Linda

Mark Kochanowicz is from far the best attorney you can have. Mark treats you like a friend more than a client. He truly cares and go the extra mile for you and your case, contacts you to update you in regards to your case and keep you informed at all times. Mark represented me twice and settled my cases for way more than I expected. I highly recommend Mark Kochanowicz because he is just the best on what he does!!! Thank you Mark!!!!

Maria

I highly recommend Cellino Law to anyone involved in a car crash. I worked with Michael Lovecchio, and had a wonderful experience given the circumstances. He was very attentive, and got the best possible outcome I could have wanted.

Susan