Workers' Compensation is a form of insurance made available to assist injured workers to recover from an on-the-job accident or an occupational illness. If you sustained injuries at work, in most cases Workers' Compensation will be involved. If you have sustained serious injuries, a long-term disability benefit is usually covered by Workers' Compensation. If you need to submit a claim, an experienced Rochester, NY Workers Compensation Lawyer at Cellino Law can assist you with preparing and submitting the correct documentation so that you receive the compensation that you deserve.
Under the Workers' Compensation Laws, injured workers are typically entitled to financial compensation after they have sustained an injury, regardless of what caused their injury. In an exchange for what is known as the "right of limited protection", workers have to agree to not sue their employers when it comes to negligence.
By law, employers must provide Workers' Compensation benefits by purchasing insurance or by self-insuring under New York State law. A formula associated with the state is used for setting benefits and will include the payments for medical care, lost income, and time off caused by a medical reason linked to the injuries of the worker. The purpose of Workers' Compensation is to protect a worker along with their family, along with lowering the need for added litigation. Unfortunately, work injury benefits are often denied. If this happens to you contact our Rochester, NY personal injury lawyers to make sure you are properly compensated.
New York State and Workers Compensation Claims
New York is known for a few of the most hazardous working conditions across the U.S. Even though the construction sector along with other industries are known for inherent dangers that are linked with them, accidents can occur in any type of working environment.
Here is a list of some of the common types of accidents that occur at workplaces in Rochester, NY:
Defective Equipment
Office Accidents
Slip and Fall Accidents
Building Collapses
Hospital Accidents
Crane Accidents
Warehouse Accidents
Port or Dock Accidents
Industrial Accidents
Chemical Accidents
Welding Accidents
Heavy Machinery Accidents
Scaffold Accidents
Mining Accidents
Forklift Accidents
Refinery Accidents
These are just a few of the accident types that result in injuries for many of our clients. However, we are here to assist injured workers that have become involved in any form of a work-related accident.
What Type of Injuries Qualify for Workers' Compensation in Rochester New York?
If you sustained an injury while on-the-job, it becomes important to know what is and what is not covered under the laws of Workers' Compensation in New York State. There are stringent guidelines in place relating to the rules when it comes to the rights of injured workers when pursuing compensation. Even when you were at work when you sustained an injury, this doesn't always mean that you automatically qualify to obtain and receive compensation or benefits
To ensure that you are covered under compensation laws that are specific to the state of New York, the incident that has resulted in your injuries has to fall under one of the categories listed below:
The employer that you work for that has been mandated under the New York state laws to hold Workers' Compensation coverage.
The injury, illness, or disability that you have suffered occurred due to the work that you perform while you were on duty which relates directly to your employment.
You have given your employer notice in writing about the accident or incident that resulted in your injury or illness within 30 days from when it occurred.
Your medical reports clearly state that your injury, disability, or illness was directly caused by an accident or condition at your workplace.
Unfortunately, even the accidents or events that appear to qualify for benefits from Workers' Compensation may be disputed by an employer along with the insurance providers that the employer uses. You will need strong evidence and support from a medical professional to ensure you receive the compensation that you need for the period that you are needing it for.
Who Pays Workers' Compensation Claims in Rochester?
There are workers that sustain injuries while at work that assumes they are unable to file claims through Worker's Compensation in fear that they may be fired. Workers across the state of New York are also under the impression that it is going to cost their employers money should they pursue a claim through Workers' Compensation. Yet, this is not the truth. Many of the companies in New York are covered by Worker's Compensation insurance. For this reason, the company is not liable for paying for the employee's injuries and claims should not be affecting the job security of the injured applicant.
Can Domestic Workers Receive Workers' Compensation in New York?
In New York, several families hire babysitters, housekeepers, gardeners, and nannies. When a domestic worker sustains injuries while at work, it is not always clear whether the homeowner is regarded as an "employer". or whether a domestic worker is viewed as a "contractor". It is important to be aware of the fact that it is not a requirement for homeowners to act as a company to hire employees. In certain cases, a domestic worker can be seen as a "resident employee", that provides household services. When a homeowner hires one or more employees to perform tasks at their residence, then they are obligated to obtain Workers' Compensation insurance in order to cover their domestic workers.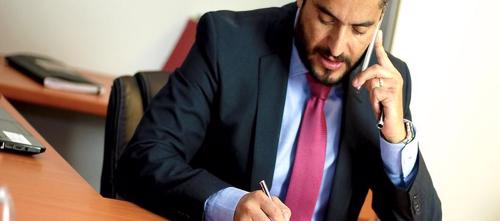 What Is The Average Settlement For Workers' Comp Claims?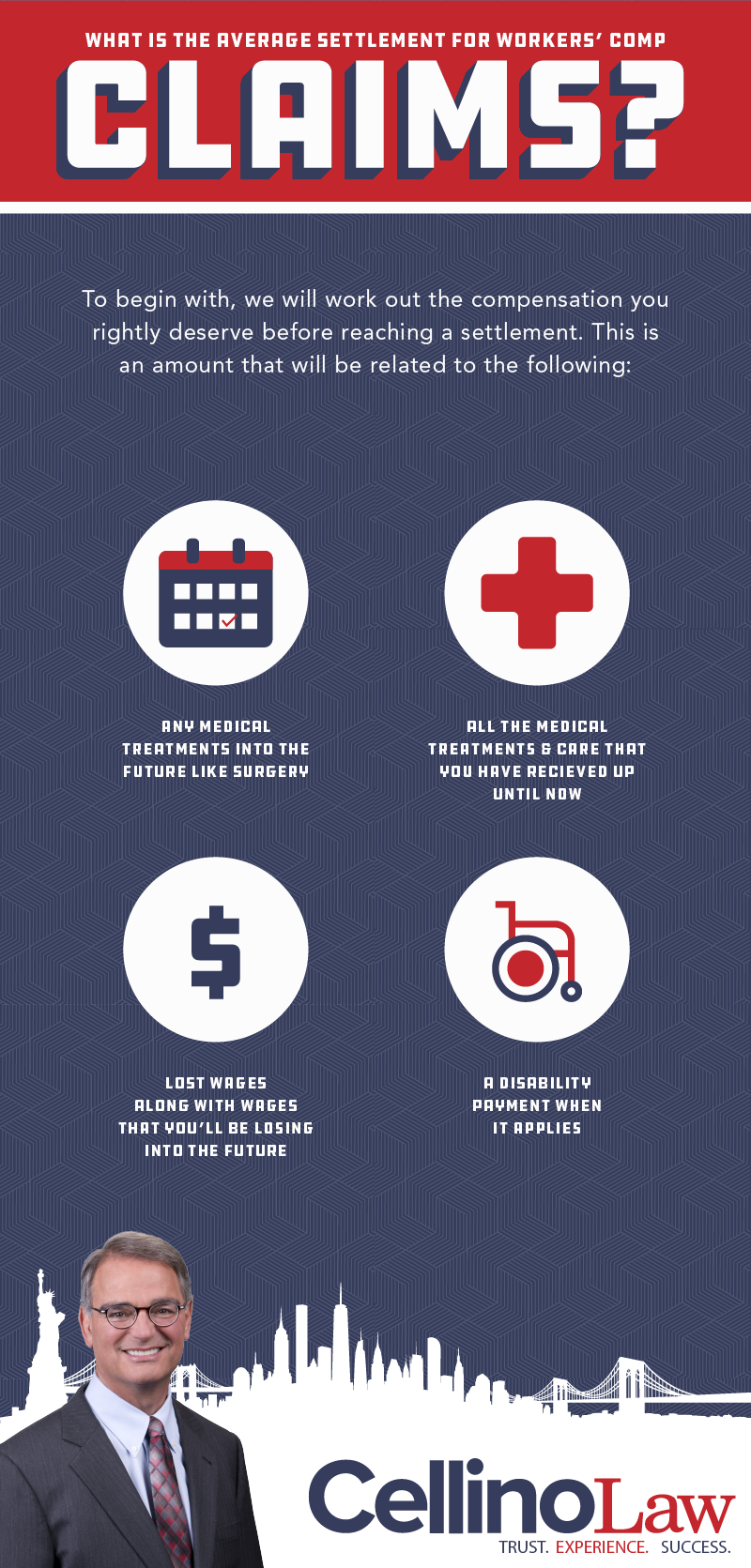 To begin with, we will work out the compensation you rightly deserve before reaching a settlement. This is an amount that will be related to the following:
All the medical treatments and care that you have received up until now
Any medical treatments into the future like surgery
Lost wages along with wages that you will be losing into the future
A disability payment when it applies
Even though our experienced law practice At Cellino Law has managed to recover millions of dollars relating to victims of injuries, each accident case in the workplace is unique. The insurance companies are very skilled when it comes to preparing meticulously for every case. This is the reason why they usually offer highly favorable settlements when it comes to the clients that we serve before the case goes to trial. All the insurance adjusters and opposing attorneys are aware that we analyze and prepare each of our cases on the basis that it will reach trial.
This is usually why they provide great settlements to each of our clients. They are aware that we are a strong and highly challenging opponent, which is why they prefer to avoid the prospect of going to trial where they would have to come up against us in a court of law. We are here to ensure you receive the highest amount possible for your Workers' Compensation claim settlement in NY. For your free consultation, contact us today.
What You Need to Know About Returning to Work After an Injury
Certain individuals are under the impression that once they have received approval for Workers' Compensation, they do not need to hurry when it comes to going back to work. Yet, there are some important facts that you need to be aware of when it comes to returning to the workplace after an injury. Returning as soon as you can assist with the healing and recovery process, as you become active again, and you will start receiving your salary in full again. Workers' Compensation will only cover a portion of your income.
Even when you return to your place of work in another role and you are receiving a salary that is lower than you did before the injury, you might become eligible to start receiving a reduced earning benefit to replace your lost income. When you return to your workplace, you may also be a candidate for receiving treatments for your injury that was job-related.
What Benefits Can I Receive Through Workers' Compensation?
Workers' Compensation is a form of insurance designed to offer a cash benefit and/or medical care to a worker that sustained an injury while on-the-job or experienced an occupational illness or disease.
The New York Workers' Compensation Board is the state agency. This is where claims are processed and the insurance provider of the employer pays for a weekly cash benefit and medical care under the direction of the Workers' Compensation Board.
Here is a list of the Workers' Compensation benefits:
Cash Benefits
This is a weekly benefit that is = 2/3 X average weekly wages X % of the disability of the worker.
Supplemental Benefits
These are benefits for beneficiaries or claimants who are classified as permanently disabled caused by an injury that occurred before 1 January 1979, and widows or widowers who receive a death benefit due to a death of a spouse that occurred before 1 January 1979.
Medical Benefits
This covers all the necessary Medicare care for an original injury or illness and to heal or recover from injuries or disabilities.
Social Security Benefits
This is for the employees that are continuously and critically disabled for at least 12 months. If the employee is permanently disabled, they might qualify for a Social Security monthly benefit.
Death Benefits
This is for employees that have died due to a work-related injury. The surviving dependents, minor children, and spouse may be eligible to receive a death benefit.
When Should I Speak to a Lawyer About a Workers' Comp Claim?
You may be reading this post due to pain or an illness that you are currently suffering from caused by an action related to your workplace, or a recurring stress injury or occupational disease sustained while you were on-the-job.
You may have already started the complicated and confusing process of filing a Workers' Compensation claim, yet you are unsure of how to correctly complete the different forms that are typically required. Or perhaps you have already filed your paperwork and your claim was denied. You now have an upcoming hearing to appeal this decision or maybe you are not sure if you are suffering from a work-related injury or your employer has stated that it was caused by a "preexisting" condition.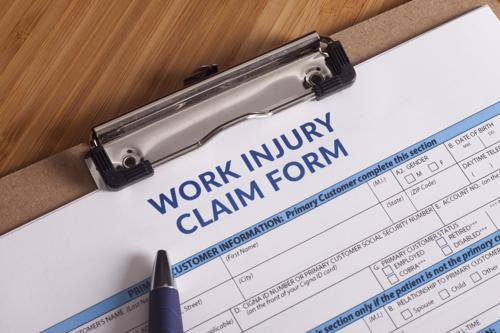 Many other injured workers in New York have faced the same issues that you are currently going through, so don't become discouraged. We can help you. In the last few years, we have assisted countless hard-working employees to receive compensation that they rightly deserved after sustaining an injury while at work. We are experienced when it comes to helping our clients with these types of claims.
What Are Common Injuries That Lead to Workers' Comp Claims in NY?
There are many ways that employees sustain injuries while on-the-job, regardless of the industry that they work in. We assist with all forms of job-related injuries. These include some of the following:
Broken Bones
Mesothelioma
Lifting Injuries
Injuries that result in the need for surgery
Knee Injuries
Complex Regional Pain Syndrome
Burn Injuries
Long-Term Workplace Illnesses
Cement Burn
Hearing And Vision Loss
Construction Accident Injuries
Hospital Workplace Injuries
Repetitive Stress Injuries
Shoulder And Neck Injuries
More than 50% of all the job-related fatalities in New York City occur on construction sites, and 30% of all the workplace injuries happen to be musculoskeletal disorders. These typically affect tendons, spinal discs, muscles, and ligaments and occur the most in nursing, transportation, and manufacturing professions.
Partial Disability and Total Disability
When an individual files a claim to receive a disability benefit, this benefit will either fall under a partial or total disability benefit. When a person is disabled partially, it will mean that they might have lost a certain level of their usual ability to "earn a living". These individuals will have a limitation when performing daily activities associated with their role, yet they are still able to conduct specific tasks which could mean a role that involves either part-time or lighter work.
When an employee starts receiving a total disability benefit they are not able to work any longer or earn an income. A partial disability benefit may require that the applicant actively searches for a position that they are capable of performing, and to accept offers for this type of work.
It is often confusing to understand the various restrictions that are associated with Workers' Compensation. Yet this becomes far easier when you have quality legal representation. Cellino Law has a commitment to make these processes as hassle-free as we possibly can for each client that we work with. Our Workers' Compensation attorneys in Rochester are here to assist you with filing for benefits. Contact us today to discuss whether we are able to help you.
Can You be Fired for Filing a Workers' Comp Claim in New York?
You have certain rights that should always be protected if you are ever injured while on-the-job. For example, your employer may not be required to ensure your job remains open. It becomes possible to secure this since the Medical And Family Leave Act ensures that certain types of employees will receive unpaid leave to the value of 12 weeks, over 12 months if you are diagnosed with a serious or critical medical issue.
Your employer is not allowed to fire you when you make a claim through Workers' Comp. At the same time, a potential new employer is not allowed to ask you if you have ever had a Workers' Compensation case.
It is important to maintain communication with an employer when you are not able to work. Make sure your boss knows about your status or when you may be able to come back to work. This will ensure your employer is informed when it comes to you returning to work as well as making sure your position remains open.
What is the Process of Filing a Workers' Compensation Claim in New York?
Here is a basic overview of the claims process through Workers' Compensation in New York. Keep in mind that this may vary according to your unique situation. Feel free to contact our practice to secure your consultation with our skilled and professional compensation lawyers. From this meeting, you can find out what you need to know about your legal rights and options.
Directly after your accident, go to a doctor or hospital for medical care and let your supervisor or boss know about what has just occurred. Within 30 days after your injury happened, you are required to give your employer a notification in writing of what occurred. Within 2 years of the accident or injury, complete a Form C-3 (Employee Claim), and send this via email to your Workers' Compensation District Office in your area.
After being notified of the injury or accident, your employer must report to the Board and their insurance company by completing a Form C-2 (Employer's Report of Work-Related Illness or Injury) within 10 days. Within 14 days after receiving the Employer's Report, the insurance adjuster is required to issue a statement in writing to you stating your rights under these laws. Within 18 days after the Employer's Report was received, an insurance company might start paying out the benefits, provided the claim was not approved or denied within 7 days.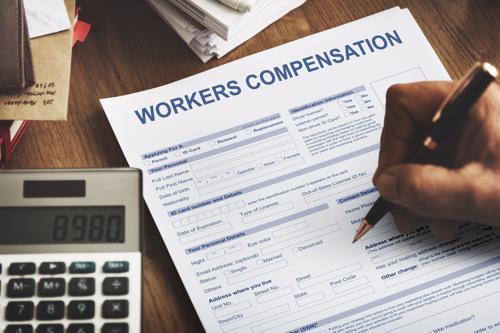 Once your claim is approved through Workers Comp, you can expect payments every 2 weeks directly from the insurance company. Every 45 days, progress reports have to be sent to the Board from your healthcare provider (doctor). If after 12 weeks you are still in the process of recovering, the insurance provider will decide if it essential that you receive rehabilitation treatment.
It can be a stressful process to file a claim for compensation. However, this is often extremely necessary to make sure you are receiving the benefits you deserve.
To find out how our experienced Rochester, NY injury law firm can guide you and help you through the complex Workers' Compensation claims process along with ensuring you receive the maximum benefits you are entitled to under the Workers' Compensation law, contact Cellino Law firm today to speak to one of our attorneys.
What You Need to Know About Workers' Compensation Appeals and Hearings
When workers file a claim, the Worker's Comp insurance provider of the employer may: contest or accept a claim, or contest a portion of the claim that an injured employee has filed. A Workers' Compensation claim will only pay out once the employer or insurance company has agreed that the injury or illness is work-related. If these claims are disputed or contested by either the employer or the insurance provider, then no benefits will be paid out until this case is presented to a Workers' Compensation law judge who will decide which party is correct.
The Workers' Compensation Board in certain cases will have the hearing heard before an appropriate judge. If the judge determines that your claim is, in fact, valid, the judge decides on the amount and duration of the compensation that you will receive.
Either side is allowed to appeal this decision in a period of 30-days after the decision of the judge is filed. If granted, a panel consisting of 3 board members will review the case. This panel can:
Rescind what the judge decided
Modify the judge's decision
Restore your case for ongoing developments to a judge
When the panel members cannot agree on a united decision, you may be allowed to apply for a comprehensive board review, which will either confirm, change, or rescind the decision that the judge made.
To appeal the decision that a board panel has made, it has to be done within 30 days. This appeal needs to be represented to the Third Department of the Appellate Division of the New York State Supreme Court. The decision of the Appellate Division can also be appealed further to the Court of Appeals.
This is to express our gratitude to you and your team in helping us and Stephanie navigate through the legal process following her car accident. We are very satisfied with the outcome and grateful for your hard work and attention to details. We fell confident that with this compensation, Stephanie will be able to move forward with her studies and her life with the ability to care for some of her health needs resulting from the injuries sustained following her car accident. Thank you very much and may God continue to bless your efforts.

Jose & Rose

It was a great pleasure working with you on my lawsuit. You certainly gave 150% of your time and interest in settling my case and for that, I am extremely grateful. Therefore, I want to thank you very much for helping me win my settlement and wish you the very best.

Linda

I really just wanted to say thank you so much for taking my case, answering all my questions, and mostly for being very patient with me. I feel that without you and Roza I would not have been able to get anything at all. I hope to never need a lawyer again, but if I do I will definitely want you both working for me. Again thank your for you hard work, time and patience.

Veola

I just want to let you know that I did receive my settlement check. More importantly, I want to thank you again for all you did for both me and my family. I could not be more pleased with my experience at Cellino Law. From the moment I first spoke with you I felt comfortable - you took a sincere interest in my case, clearly explained the process and effected a quick settlement. From this day forward, when someone asks if I can recommend a good lawyer I will, without hesitation, say "Cellino Law". Thanks again.

Walter

Now that reality has set in, I want to thank you for all your work and assistance in obtaining my settlement for the pelvic mesh. This money will make my life so much easier in the future. Medicare just isn't sufficient. I know that I will have enough to live on. I truly appreciate of your efforts. Thank you!

Loraine

I am writing to let you know what an outstanding job George Gridelli did for me in my personal injury lawsuit. His professionalism and expertise were evident at our first metting and he and his paralegal Diane D'Andrea took care of me as if I was a friend and not merely a client. They both went above and beyond for me in so many ways that it would be too numerous to list and I am grateful to have had such an exemplary team represent me. When working with George and watching him in court he personified to me what a lawyer is supposed to be - an honest, extremely compentent man who helped guide me through the legal system. I could not have obtained better representation anywhere else at any price. To me that says a lot abut you and your firm's integrity. Thank you again for representing me and for having such stellar individuals working for you! I will continue to recommend your firm.

Carol