New York State prides itself on having upstate lakes, marine coastline, a large canal system, and scenic rivers that offer fun activities for many water lovers. The Empire State had 435,213 registrations for recreational boating in 2019. This makes up a large part of the economy. Regrettably, 15 deaths, 129 injuries, and 215 accidents were reported.
The personal injury attorneys at Cellino Law are well-versed in maritime rules, nuances, and laws. They will offer you the legal help you require. Contact us today at (800)-555-5555 to talk to a Rochester, NY boat accident lawyer at Cellino Law for a free case evaluation. We will offer you advice on the best route to take for the ideal outcome in your case.
What Actions Should I Take If I Am Involved In A Boating Accident?
If you're involved in a boat accident, you should follow these steps:
Help Others
All boaters are required to provide any necessary and feasible aid to other watercraft if they need assistance. You should stop if you are involved in an accident.
Exchange Information
Give your vehicle identification number, name, and address.
Contact Authorities If Needed
The parties may sort out any property damages totaling less than $1000 by themselves. You should contact local authorities if there is a personal injury. Also, contact local enforcement officers if certain individuals can't be traced.
File A Report
An accident report should be filed if there is a fatality, personal injury, or property damage totaling over $1000. It should be filed inside 5 days with the New York State Park Department.
Reach out to your personal injury lawyer right away to make sure your claim is filed before this time expires. Your lawyer can also help to ensure your penalty is at its minimum by addressing your charge. There are distinct deadlines required to file claims for distinct charges. Your case doesn't have to be thrown out just because you took a lot of time before filing.
Boating Insurance Claims
At Cellino Law, our lawyers can offer legal help with your boating insurance claim. Ordinarily, a standard boating policy comprises:
Bodily injury
The medical and legal expenses that you are charged will be covered by this policy if an individual sustains injuries while on your boat.
Damage to property
This will help cover your damage to other property or boats in the event you are at fault.
Collision
This policy covers the expenses you will incur to replace or repair your boat if you are involved in an accident. This is an optional cover. Nonetheless, a lender may demand that you purchase this coverage during the lease period.
Comprehensive
Many other things can cause boat damage far from a collision. Vandalism, theft, storms, floods, and fire can damage your boat. This coverage handles these elements.
Underinsured or uninsured motorists
You can protect yourself with this cover if an underinsured or uninsured motorist wrecks havoc leading to damage to you or your boat.
Medical payment coverage
This coverage handles all medical costs after you are injured in an accident. It meets the expenses regardless of the at-fault party. Funeral expenses are even met under some policies.
Additional coverages that you may have acquired for yourself and your boat include:
Wreckage removal
Rescue services
Ice and freeze coverage
Fuel spill coverage
Special fishing equipment
Temporary repairs
Fishing tournament reimbursement fee
Boat rental reimbursement and liability
Leading Causes Of Boat Accidents In New York
Capsizing, collisions, fire, and ejections or falls are the lead reasons for boating accidents. 20% of these accidents are caused by jet skis and personal watercraft.
Lots of waterway accidents could have been avoided if only individuals observed speed limits and had common courtesy. Many deaths could have been avoided if individuals wore accredited personal floatation devices. This more so applies to the off-season.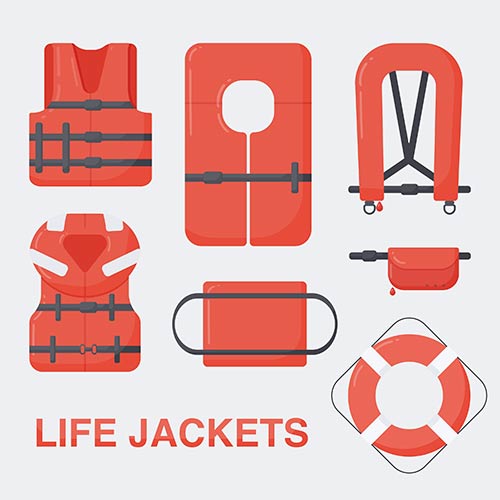 Inexperience can be a factor in boat accidents. 2020 goes down as the first year for the adoption of Brianna's Law. It calls for boater training before one can operate a vessel. These are some particulars of this law that you may have no idea about.
Recent Boating Accidents
RARITAN BAY, Staten Island (WABC)
According to fire officials, a boat caught fire Monday morning off Staten Island. It had five occupants aboard. Three of the occupants were rushed to the hospital. FDNY Marine units swiftly responded to the rescue in the middle of Raritan Bay. A 23-foot pro-line had caught fire. The fire department reported that a good samaritan boat rescued the five people after they jumped into the water. The FDNY reported that two of the civilians were treated on-site while the other three were rushed to the hospital.
POINT LOOKOUT, Long Island
A 22-foot Angler fishing boat capsized after several large waves hit it off Long Island's coast. Four occupants were thrown overboard. The incident occurred in the Jones Beach Inlet, leaving one man dead and another individual missing. A 39-foot Cobalt speed boat hit the bulkhead while exiting the bay. The driver was heading towards a creek at a high speed. The speedboat driver was accused of boating while intoxicated. A five miles an hour sign is placed on the channel to alert drivers to reduce speed.
Types Of Boating Accidents Cellino Law Handles
DWB can enforce hefty fines on your boating license. You even risk suspension. Our Rochester, NY attorneys will ensure these penalties are reduced. Different rules are enforced on different injuries that occur on a ferry. They depend on the ferry's ownership. You must furnish us with fine incident details for our team to file your complaint before time elapses.
We can help build your case if you are facing charges related to negligent or reckless operation. We can also help if another boater is facing a reckless operation charge in which you are a victim. Comprehensive coverage protects all seamen, commercial fishermen, and crew members that work in vessels. This coverage can help you if the negligence of your employer leads to injuries or death.
Operating A Boat While Intoxicated
It is illegal to operate a boat while impaired or intoxicated on NYS waters. You aren't allowed to operate a boat while on alcohol or drugs. You are regarded as legally intoxicated if your blood alcohol level hits .08 or higher. Violators of these laws face heavy fines and imprisonment. Your operator privileges may also be suspended. The enforcement of an automatic suspension of an operator's privileges occurs if the operator declines to undergo a blood alcohol test. The suspension is enforced pending a court hearing.
NYS has zero-tolerance for drivers caught driving impaired under the age of 21. The operator's license is immediately revoked or suspended if the operator is under 21. This is done regardless of the level of intoxication.
Determining Fault In A NY Boat Accident
Various law enforcement agencies enforce state as well as federal navigation laws. Federal laws are enforced by U.S. Coast Guard patrols. They have a mandate over joint jurisdictional waters. The State Park Police, Department of Environmental Conservation, State Police, and local and county agencies work hand in hand to ensure state laws are enforced upon the waters. It is the responsibility of law enforcement to revoke any vessel's operation if it is capable of instant hazardous violations that may cause injury or an accident. Reckless boat operations can translate to a misdemeanor or violation. It is the responsibility of operators to operate their vessels with care and prudence. They shouldn't interfere with the operations of another boat.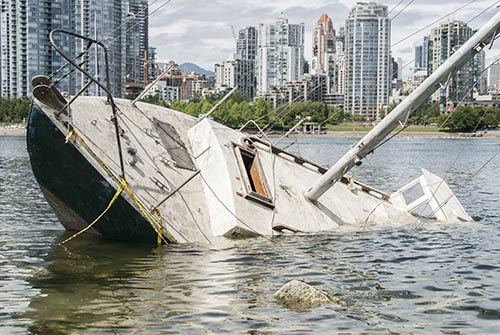 The Rules of Navigation infer that a boating accident's burden of guilt shouldn't always be placed solely on a large craft that's out in the water for profit. It reasons that the small pleasure craft should also be placed under scrutiny. However, ease of movement and size are significant factors that can show the fault during a collision. Still, powerful, speedy, and huge vessels shouldn't travel fast enough to create displacement waves that injure other individuals and interfere with the operations of other vessels. Large vessels should always halt normal operations for smaller vessels to exit the risk area.
There are lots of considerations that come into play during a boating incident. These factors determine the at-fault party and the fault level. Weather conditions, events, boating activities in the location, personal floatation devices, the position of riders, boating training programs, and many other factors can influence an incident. They can influence the choices made as well as the outcome.
What Does Negligent Operation Entail?
The New York State Navigation Law Statute 45 talks about reckless or negligent operation. It highlights what makes up a lawful operation of vessels in NYS waters. The statute addresses set speeds for vessels during particular situations. It also highlights flagging that operators should be used in immobile circumstances. Penalties that operators may face are also highlighted in the event they breach the statute.
Ferry Accidents
Ferries are widely used by many New Yorkers. They use ferries to and from New Jersey and to get to other locations in the city. Both locals and visitors rely on ferries in New York. They are a huge part of the city's transportation system. What happens when they are involved in accidents?
You'll probably be compensated if you sustain injuries while waiting to board a ferry or while on a ferry. However, there is a difference between the cases of ferry accidents. This distinction depends on ownership. The New York City Department of Transportation is a public entity while there are other water taxis and ferries that are privately owned and operated.
First, you have to determine the liable parties when filing a claim. Which party is responsible for the injuries you sustained? You have 90 days to complete a Notice of Claim application with the relevant department. This has to be done if you sustained your injury on a ferry that's run by a public entity. The 90 days start on the day of the accident.
What Are The Most Common Causes Of Ferry Accidents?
The most common causes of ferry accidents include:
Operating a ferry while intoxicated
Adverse weather conditions
Speeding
Operator carelessness
Mechanical failure
Overloaded vessels
Defective equipment
Inadequate safety measures and procedures
Jet Ski Accidents
Personal watercraft have revolutionized how people have fun on the waterways for almost a decade. You can easily maneuver on a jet ski. Still, they are remarkably fast. Even though jet skis are super fun, they can pose extreme dangers if used by the wrong people. Intoxicated, unskilled, and careless drivers can pose an extreme threat when they operate jet skis. There is a high likelihood of a jet skier getting hurt compared to any other watercraft operator. He or she can sustain serious injuries during a jet ski collision or accident. A jet skier could sustain injuries such as drowning, death, ejection from a vehicle, burns, carbon monoxide poisoning, hypothermia, amputations, head trauma, fractures, disfigurement, or soft tissue injury.
Legal Requirements For Personal Watercraft
The operator is responsible for having the following essential equipment:
Life jacket to be worn by every individual
Visual Distress Signal
Sound Producing Device
Engine Cut-off Lanyard
Backfire Flame Arrestor
Under USCG jurisdiction, a Fire Extinguisher is required
The following equipment is recommended:
Wet Suit
Sunglasses or goggles (eyewear)
Footgear
Gloves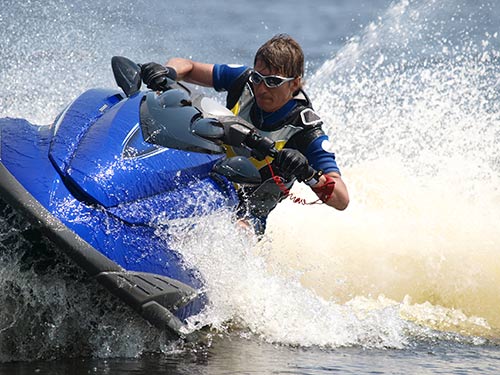 Limitations On Operating Watercraft
Restrictions for operating a watercraft in Rochester, New York include:
The operator should complete boat safety training
An operator has to be above 14 years
No operation between sunset and sunrise
Reckless Operation
Watercraft users may not:
Zigzagging through congested traffic
Jumping near an oncoming vessel
Playing chicken
Prohibition of personal watercraft to 500 feet of swimming area or bathing beach
Hiring a personal vessel
To hire a personal vessel, you must:
Must have proper documentation (ID/proof of age)
Be above 16 years
Show accurate operating procedures and the right use of safety equipment
Prove that the certified boating course has been completed
Behaviors To Avoid
The following behaviors aren't illegal. However, they contribute to a negative image of personal watercraft.
Operating constantly in the same spot
Operating as a crowd
Distressing wildlife or operating close to environmentally sensitive locations
Operating so close to docks, marinas, and the shore
Maneuvering a larger vessel carelessly or excessively, more so commercial craft
Operating very close to fishermen
Operating close to and in launching areas
Starting at sunrise in the summer (too early)
Boating Safety Tips
Always find out how the weather is before going out. Check the weather forecast. Don't go boating if harsh weather is forecast. Sudden wind shifts, choppy water, or lightning flashes imply there is a developing storm. Head to the shore as soon as you notice these weather changes. Storms typically develop fast in the water.
Here are some more tips to keep in mind:
Ensure all your essentials are in a watertight bag.
Share your planned itinerary with someone. Test your boat engine status as well as fuel level before leaving.
Learn how to swim. This is the best thing you can do for yourself to keep you safe around and in the water.
Avoid drinking alcohol. Nearly 50% of all waterway deaths are caused by alcohol intoxication.
Use a certified personal floatation device.
Complete a boating safety course.
What Assistance Can An Attorney Provide For My Boat Accident Claim?
Talk to our lawyers today if you were involved in a boating accident. We offer free consultations to our clients. Our legal team will advise you on the right avenue for your case. Our team of professional attorneys is ready to help you all the way. We will offer you a free initial consultation and provide you with legal counsel regarding your case. Feel free to ask us any questions about your claim and case. Our team will provide concrete answers concerning your boating accident. We will offer you all the available options once we have evaluated your case.
Reach out to our Rochester, NY boat accident lawyer today to start case preparation. At Cellino Law, we have passionate attorneys who will not rest until you receive your compensation. Our proficient and competent lawyers will ensure you get the compensation you deserve.
Contact A Rochester, NY Boat Accident Lawyer At Cellino Law
At Cellino Law, our team of personal injury lawyers is knowledgeable about maritime, laws, nuances, and rules. We can offer you professional legal assistance.
Call today at (800)-555-5555 for a free consultation. Let us help you with your case. We will offer you the right options to get the justice and compensation you deserve.
I am writing this letter to say how much I appreciate your services pertaining to my case. Your injury attorney took a hands-on approach and left me fully informed at all times as to where my case was going as well as how much ground we had to cover; leaving the final decisions in my hands but making sure that I knew all of the risks involved in the choices. I have dealt with a few law firms in my life on various different cases and this is the first time that I never had to call and/or track down my lawyer… because of this, I have and will continue to recommend Cellino Law to my friends and associates.

Denise

Cellino Law is an amazing firm with a great team. I worked with Greg Pajak and his assistant, Tracey Falconer. I cannot express enough how dedicated they are. The personal attention I received was excellent; they were always available to help with questions and concerns and put me at ease in the unknown territory I found myself in. I highly recommend them to anyone needing representation. A huge thank you to them for all they accomplished for me!

Liane

This letter is to thank Ms. Diane D'Andrea, assistant to Mr. George Gridelli, Attny for all the hard work, dedication, and attentiveness she showed during the representation of my case. She was always cheerful and ready to help in whatever way she could. All messages left for Mr. Gridelli were always relayed and Mr. Gridelli always promptly returned our calls. She was a very competent assistant. Cellino Law has proven to be a model of what legal representation should be. Throughout the 6 ½ years of this case, I have heard many horror stories from people with "bad lawyer stories." We consider ourselves to be very lucky to have chosen Cellino Law and will always recommend you to those looking for good, honest representation with a personal touch.

Joseph

Thank you for all your help. It has been a long journey. At last, the light at the end of the tunnel. Also, thank Tom for the help and work he put in.

Ron

Cellino Law was a great company to work with. From the beginning they came out and met with my uncle and myself and assured us that everything would be taken care of from beginning to end our lawyer state and constant contact with us to make sure that everything would go smoothly and it did. I would definitely recommend anybody to go to Cellino Law for whatever help they need. And specifically please ask for the lawyer that we had Mr. Alan Silverstein. He was amazing and his staff was always attentive. Please go with them for your next law needs.

Eshaunda

Mark Kochanowicz is from far the best attorney you can have. Mark treats you like a friend more than a client. He truly cares and go the extra mile for you and your case, contacts you to update you in regards to your case and keep you informed at all times. Mark represented me twice and settled my cases for way more than I expected. I highly recommend Mark Kochanowicz because he is just the best on what he does!!! Thank you Mark!!!!

Maria