What You Need to Know About Ejection Accidents
February 15, 2021
Car accidents vary from minor, to severe or fatal. There is no rule as to how fatal crashes happen, but usually, when the impact is strong, people tend to get severe injuries, even get ejected from the vehicle. We term these "ejection accidents." When this happens, the outcome can be deadly or with severe injuries that will recover a long treatment and recovery and often leave the victims with life-long disabilities.
If you were involved in such an accident, it's best to seek a New York car accident attorney.
Ejection Accidents are Serious
When a person is ejected from a vehicle, they are at risk of many serious injuries. In such accidents, the victim may suffer bone fractures, spinal cord injuries, soft tissue injuries, traumatic brain injuries, and internal injuries. The ejection crash may involve another object hitting the victim or pinning them which could lead to a suffocation injury or other severe injury.
How Ejection Accidents Happen
Almost every accident can be prevented, including ejection accidents. These accidents happen as a result of the following:
A vehicle rollover – If a vehicle flips over after a crash, the risk of ejection is very high. Ejection is not as common in non-rollover accidents.
Not wearing a seat belt – The seatbelt can protect you from many injuries during a crash, but it can be crucial in roll-over accidents when ejection happens. It reduces the risk of you being thrown outside the vehicle.
How To Prevent Ejection Accidents
Although every accident can lead to broken bones, skull fractures, traumatic brain injuries, paralysis, loss of limbs, or death, these injuries are far more common in ejection accidents.
To prevent such injuries, and the crash itself, you should do the following methods:
Check your seat belts and windows regularly. Regularly check if the doors of your car close properly. Be sure that all passengers have seat belts on. If you drive children, be sure that they are seated in suitable safety seats (install them properly).
When driving, don't go over the speed limit. Always wear the seat belt, keep a proper distance, and follow the road signs. Never drive if you drank alcohol or took drugs before (even if you feel sufficiently sober).
What to Do If You or a Loved One Get Injured In an Eject Crash
Such accidents can be traumatic for both the victims and their families.
If you or your loved one were injured in an ejection accident, the injuries and damages will be severe. These injuries and damages will have to be covered, and often the medical bills will be extremely high due to the severity of the injuries that require long treatments (sometimes this can last for a lifetime).
Be sure to get a skilled and experienced car accident attorney who has worked in this area. Recovering from such an accident can be long and traumatic, so the last thing you want to think about is filing lawsuits, thinking of money, stressing over further expenses, and thinking about insurance companies.
Your attorney would work on this while you recover. They would collect the needed evidence, hire an expert who will reconstruct the accident, file a lawsuit against the liable party (on your behalf), and negotiate with the insurance company.
One thing to keep in mind is that the insurance company of the liable driver won't be empathetic towards your injuries and damages. They would work hard to prove that you somehow contributed to the crash. This is just their tactic to offer a lower settlement or deny it completely.
Your best interest is to get a higher settlement as possible. This is why you need a lawyer. They will help you construct a demand letter where you explain things carefully (your damages, injuries, calculations of your medical bills).
This way you will show the other party that you are serious about your claim and that you won't give up until you get it.
Most accidents are settled in this phase and don't end in court. However, if your case gets to court, your attorney would represent your case and would do their best to help you get your much-deserved settlement. If your loved one has died due to fatal injuries, you may file a wrongful death suit.
This lawsuit should cover the medical expenses your loved one had during the treatment, funeral and burial expenses, and other accident-related fees. This money can help you continue with your life, after the tragedy.
Don't let time slip; contact Cellino Law.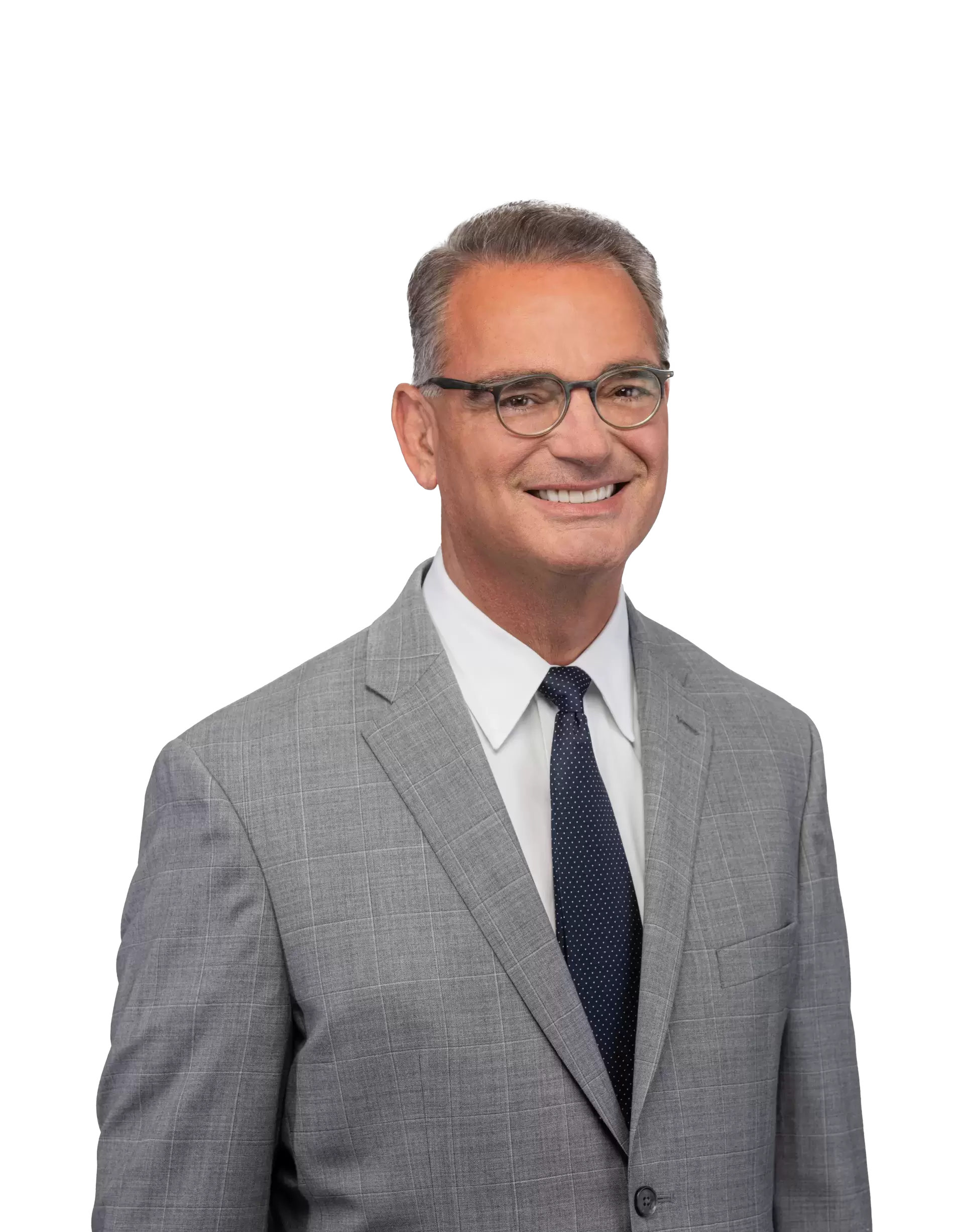 Content checked by the personal injury attorney Ross Cellino. As a family man and a trial attorney, I pride myself on winning cases and serving the community. With over 35 years of experience, I understand the function of a jury, how juries arrive at conclusions, and the role that the jury plays in administering justice. I know how to win cases. You can find us in Manhattan, Buffalo, Melville, Rochester, Brooklyn, The Bronx, Queens and other locations throughout New York.
Cellino Law is an amazing firm with a great team. I worked with Greg Pajak and his assistant, Tracey Falconer. I cannot express enough how dedicated they are. The personal attention I received was excellent; they were always available to help with questions and concerns and put me at ease in the unknown territory I found myself in. I highly recommend them to anyone needing representation. A huge thank you to them for all they accomplished for me!

Liane

I highly recommend Cellino Law to anyone involved in a car crash. I worked with Michael Lovecchio, and had a wonderful experience given the circumstances. He was very attentive, and got the best possible outcome I could have wanted.

Susan

Tim Cellino handled my case beautifully. He is very knowledgeable and patient with all my questions. He kept in touch with me through out my ordeal. Tim also got a settlement for more than I expected. I highly recommend Tim Cellino!

Jayne

Cellino Law and more specifically my attorney, Gregory V. Pajak, Managing Attorney, and as a whole the Cellino Law Firm and its organization. This is by far one of the most professional law firms and attorney I have ever engaged with and retained in my 35 years. The level of professionalism goes beyond words, the care and constant engagement with me as the client was touching. I was never ever just treated as simply a CASE with potentially a significant dollar number attached to my file. I was engaged regularly, Tracey (Ass't) and Greg always made sure to remain constant, as well as consistent in overseeing that my case was handled properly and that it did matter in many ways - ensuring that the end result(s) would be fair and reasonable to my case/injury. The regular follow-up calls were very satisfying, knowing that you're involved in your case matters significantly AND always. One of my main items to recognize Cellino Law and Gregory is that whenever I called, I was able to get through to speak directly to my Lawyer and he would answer any if not all of my questions in a very professional and genuinely caring manner. I always felt cared for and protected legally and more importantly, I was made feel as a human being that was being cared for and always keeping me abreast of all matters connected to the case. There was never a point I felt let down, on the contrary -the level of service was "STELLAR". Greg is the consummate professional, a 'role model', if you will, for what other attorneys should strive to become when dealing with their clients.

Anthony

Cellino Law was a great company to work with. From the beginning they came out and met with my uncle and myself and assured us that everything would be taken care of from beginning to end our lawyer state and constant contact with us to make sure that everything would go smoothly and it did. I would definitely recommend anybody to go to Cellino Law for whatever help they need. And specifically please ask for the lawyer that we had Mr. Alan Silverstein. He was amazing and his staff was always attentive. Please go with them for your next law needs.

Eshaunda

I want to thank your law firm for settling my lawsuit where others failed. You treated me with the utmost respect and care, because of your law firm the dream of owning my own home finally came true. For the first time in a long time, we're living out our dream home. Thank you a million times over. Thank you for making my dream come true.

Marcy