Speeding Causes Some of the Most Severe Car Accidents and Injuries
July 11, 2023
Drivers who speed are at a greater risk of losing control of their vehicles and colliding with other motorists or road users. In car accidents involving drivers traveling above the posted speed limit, the magnitude of property damage and injuries is typically much greater due to the greater force of impact. Accident victims may be left with debilitating injuries, causing them to miss time at work, incur significant medical bills, and experience emotional distress.
If you or a loved one has been injured in a car accident where the other driver was speeding, you may have legal grounds to hold them liable for compensation for your damages.
At Cellino Law, we will investigate the auto accident to establish liability, gather evidence of the impact of your damages, and relentlessly pursue maximum compensation for your car accident claim. You can schedule a free case evaluation with our team by contacting us at (800) 555-5555 or reaching out through our online form.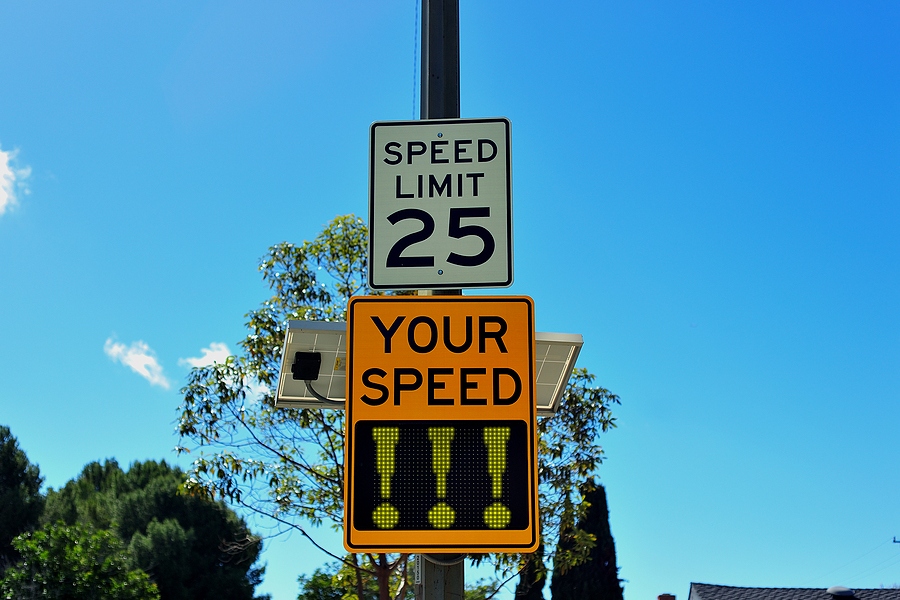 Drivers Who Speed Can Cause Catastrophic Damage
Serious car accidents often involve a driver who wasn't observing the posted speed limit. NHTSA reports that 12,330 people were killed in 2021, and a third of all fatal traffic accidents involved at least one speeding driver. This emphasizes the deadly causal relationship between speeding and car accidents. Even when accident victims survive a crash involving a speeding driver, they may sustain permanent injuries that compromise their quality of life.
Speeding reduces a driver's control over a vehicle, even though many drivers don't realize this until it is too late. They may believe that breaking the speed limit by 10 miles per hour is still safe, but speed limits are created with road designs in mind.
For example, when a driver takes a curve at 45 MPH that has a posted speed limit of 30 MPH, they risk launching themselves off the road or into oncoming traffic. In addition to the loss of control, speeding reduces the efficacy of safety features like airbags and seatbelts.
Drivers must also consider if their speed is safe for the present conditions. That is to say, a driver could technically be following the posted speed limit but be traveling dangerously fast in the context of a snowstorm or on a road under construction. Conditions like ice or heavy rain can cause speeding drivers to slide out of their lanes and cause serious car accidents. With the alarming number of speed-related traffic accidents reported each year, New York drivers should be aware of the potential ramifications of speeding.
Understanding Why New York Drivers Speed
One of the most common excuses for speeding is distraction. When a driver's focus is pulled from the road in front of them, including speed limit signs, they can let their speed go unchecked. By the time they look up from their phone, disengage from a conversation with a passenger, or stop rubbernecking at a car accident, they may not have enough time to slow down to avoid colliding with the vehicle in front of them.
Speeding is also associated with drivers who are running late. Maybe the driver is trying to make up time on their way to an important meeting after getting lost, or Even if you're running late, it's not worth risking your life, your passengers' lives, and other road users' lives in order to ensure that you arrive on time to your destination. Drivers who speed may also be overly confident that they can handle navigating traffic at a higher speed and take unnecessary risks.
Some drivers who regularly speed do so as a form of aggressive driving. It can be easy to grow impatient or frustrated when you get stuck in traffic or behind a slow vehicle, but indulging in the desire to travel faster can be dangerous in these situations because other motorists are not expecting cars to be moving quickly.
That means there is a higher risk of collision because the speeding driver has less space to react to obstacles. Another common reason for speeding is intoxication, as drunk drivers lack the capacity to discern when they are speeding dangerously.
Common Speeding Car Accident Injuries
As mentioned, the injuries sustained in a car accident involving a speeding driver are often quite serious, especially if a vulnerable road user like a pedestrian is involved. As car accident attorneys, it is not uncommon for us to represent clients with life-altering injuries from a speeding auto accident. The injuries we typically see include:
For example, a speeding driver who rear-ends the car in front of them can exert enough force to cause the other driver to sustain a spinal cord injury. Depending on the type of spinal cord injury, the other driver may never walk again, completely lose feeling in their arms or legs, or not survive the crash at all. Other types of speeding car accident injuries may compromise brain function, appearance, and organ function in addition to mobility.
Choose Cellino Law Firm to Negotiate Your Car Accident Lawsuit
At Cellino Law, we specialize in auto accidents. Our highly-respected personal injury attorneys are familiar not just with New York laws pertaining to negligence but also with how to effectively present a case that secures our clients the compensation they need to cover medical bills, may up for lost wages, and acknowledge pain and suffering.
The Cellino family has proudly served injured New Yorkers for over 60 years with great success. Our team can be depended on to protect your rights and maximize your compensation. We encourage you to review our client testimonials for a preview of the kind of treatment you can expect from our capable, compassionate team.
Contact Cellino Law Firm for Help With Your New York Car Accident Claim
In one instant, the actions of a speeding driver can cause enough damage to last a lifetime. As car accident attorneys, we see it every day. Our team is dedicated to holding negligent drivers accountable and recovering the compensation that our injured clients deserve by making a compelling claim for damages.
We have trial experience that is beneficial in situations where an insurance company has refused to come to a reasonable settlement agreement. In the event that your car accident claim cannot be fairly resolved in negotiations, the personal injury attorneys of Cellino Law are the team that you want by your side.
At Cellino Law, we understand the significance of maximizing your compensation, and we will use our time and talents to accomplish this goal. Schedule a free case evaluation by contacting us at (800) 555-5555 or reaching out through our online form. We look forward to representing you in your car accident claim to recover the compensation you deserve.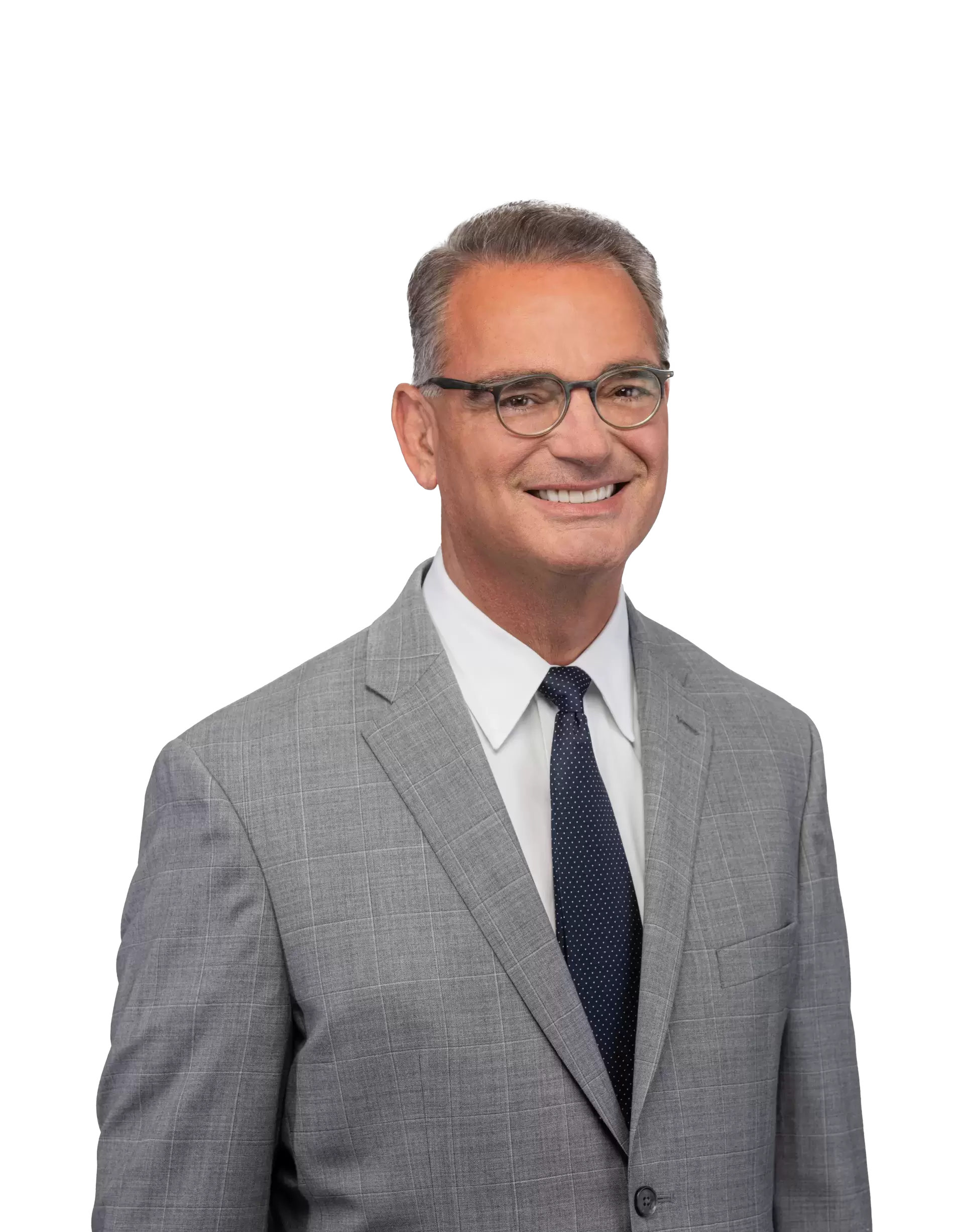 Content checked by the personal injury attorney Ross Cellino. As a family man and a trial attorney, I pride myself on winning cases and serving the community. With over 35 years of experience, I understand the function of a jury, how juries arrive at conclusions, and the role that the jury plays in administering justice. I know how to win cases. You can find us in Manhattan, Buffalo, Melville, Rochester, Brooklyn, The Bronx, Queens and other locations throughout New York.
Mark Kochanowicz is from far the best attorney you can have. Mark treats you like a friend more than a client. He truly cares and go the extra mile for you and your case, contacts you to update you in regards to your case and keep you informed at all times. Mark represented me twice and settled my cases for way more than I expected. I highly recommend Mark Kochanowicz because he is just the best on what he does!!! Thank you Mark!!!!

Maria

I am writing to let you know what an outstanding job George Gridelli did for me in my personal injury lawsuit. His professionalism and expertise were evident at our first metting and he and his paralegal Diane D'Andrea took care of me as if I was a friend and not merely a client. They both went above and beyond for me in so many ways that it would be too numerous to list and I am grateful to have had such an exemplary team represent me. When working with George and watching him in court he personified to me what a lawyer is supposed to be - an honest, extremely compentent man who helped guide me through the legal system. I could not have obtained better representation anywhere else at any price. To me that says a lot abut you and your firm's integrity. Thank you again for representing me and for having such stellar individuals working for you! I will continue to recommend your firm.

Carol

Cellino Law is an amazing firm with a great team. I worked with Greg Pajak and his assistant, Tracey Falconer. I cannot express enough how dedicated they are. The personal attention I received was excellent; they were always available to help with questions and concerns and put me at ease in the unknown territory I found myself in. I highly recommend them to anyone needing representation. A huge thank you to them for all they accomplished for me!

Liane

My experience during the time of negotiations was extremely positive. Josh Sandberg handled my lawsuit with the utmost integrity. He returned all my phone calls in a timely manner and answered all my questions. Josh made things less stressful. I would highly recommend Josh and the entire staff at Cellino Law.

Arthur

We'd like to thank you for all the assistance and time you spent on our case. Your professionalism and honesty will always be appreciated. The staff was always courteous and we were always impressed with your accountability. Your passion and dedication will never be forgotten, nor will you.

Sarah

Joe and I just wanted to send you this note thanking you for the professional way you handled our lawsuit. Your kindness was extremely appreciated in a very difficult time. When we found out the people that caused the accident had no insurance, we thought our chances of receiving any settlement was nonexistent. Once we met with you and released you were able to help us our minds were put at ease. Your aggressive manner of handling the case exceeded our expectations. Please feel free to use us as a reference. Thank you so much and best wishes,

Danielle and Joe