What Can I Expect When I Hire a Personal Injury Attorney
July 10, 2023
For many people, there is some initial hesitation about hiring a personal injury attorney. At first, you may even be unsure if you should hire a personal injury attorney. While we recognize that hiring a personal attorney can be intimidating, it is a critical way to protect yourself against powerful insurance companies or other defendants looking to devalue your claim.
At Cellino Law, one of our experienced personal injury attorneys can offer clarity about the claims process, set realistic expectations for your settlement, and answer your questions about how to proceed.
We provide free case evaluations to prospective clients, which can be scheduled by contacting us at (800) 555-5555 or reaching out through our online form.
No Upfront Payment Required
Personal injury lawyers utilize a system that allows injured people to access professional legal help without having to incur upfront out-of-pocket costs that would otherwise prohibit them from seeking out a personal injury lawyer.
If a personal injury lawyer believes that your case has merit and they anticipate recovering compensation for your damages, they agree to take on your case with the understanding that they will recover a contingency fee from your settlement.
Most personal injury attorneys recover about one-third of the total settlement amount as their fee. In the meantime, they will represent you at their own expense, so they are motivated to maximize your compensation and, therefore, their fee.
If a personal injury lawyer is unable to settle your personal injury claim, you don't owe them anything for their services in most cases.
Receive an Explanation of the Personal Injury Claims Process and Liability
From the outside, the personal injury claims process can appear enigmatic. A personal injury lawyer can provide insight into the nuances of the process and how your claim is likely to proceed. They will also be able to anticipate common issues that arise during the course of filing a personal injury lawsuit and help you avoid these pitfalls.
Additionally, a personal injury lawyer will be able to explain the legal requirements for establishing liability and meeting the burden of proof.
For example, a person attempting to recover compensation from a negligent party must do more than offer proof of their recklessness. The plaintiff, or injured party, needs to first establish that the defendant actually had a legal obligation to act with a certain level of caution towards them before they can be held liable. A personal injury attorney will have the skills and expertise to navigate this process successfully.
Evaluation of What Your Damages Are Worth
Once you have hired a personal injury attorney, one of the most important pieces of filing a claim will be describing and assigning a monetary value to your damages. Personal injury lawyers do this on a regular basis and have a solid idea of what common damages may be worth or what documentation will be needed to prove their value.
In fact, they are likely aware of losses you were unaware you could be compensated for in a personal injury lawsuit. They also contextualize your losses within your life to properly ascertain their value.
A Capable Advocate in Negotiations and in Court
Something to consider when hiring a personal injury attorney is whether or not they have a history of taking claims to trial. This matters because a personal injury lawyer who has no trial experience is effectively saying that the defendants they have gone up against, which are typically insurance companies, usually offer fair settlements.
An insurance company's business model motivates them to protect their profits, so it is highly unlikely that they would always offer compensation that a plaintiff considered fair. Personal injury lawyers with trial experience can also leverage this in negotiations, as defendants generally want to avoid going to trial.
Access to Resources and Expert Advice
When most people decide to hire a personal injury attorney, they expect to receive benefits like the services of expert witnesses and the knowledge their attorney has cultivated over years of representing injured clients. This is the bread and butter of what we do.
Personal injury attorneys will devise a negotiating strategy, help you draft statements, prepare for depositions, and utilize resources like an accident reconstructionist to secure evidence to support your claim for damages. We can help you understand what laws are applicable to your case and how to ensure your rights remain protected.
Choose Cellino Law to Negotiate Your Personal Injury Claim
Trusting a personal injury lawyer to negotiate your claim for the compensation you need is a huge leap of faith. Injured clients have depended on the Cellino family to represent their interests for over 60 years, and you can do the same. We have a proud legacy of excellent service punctuated by awards, impressive results, and client endorsements.
Cellino Law clients are treated with the respect that they deserve. Our team believes in doggedly pursuing maximum compensation for our clients because we understand that this impacts their future financial stability and their family's well-being.
If you have been injured due to another party's negligence, we encourage you to speak with one of our personal injury lawyers as soon as possible to explore your legal options for recovering compensation.
Contact Cellino Law Group to Set Up a Free Consultation With a Personal Injury Lawyer
At Cellino Law, we prioritize client satisfaction. For us, that means not only working to maximize our clients' compensation but also ensuring that their experience is as stress-free as possible. We accomplish this by maintaining clear and frequent communication, explaining unfamiliar legal jargon, and creating a workable plan to follow.
The trial attorneys of Cellino Law are prepared to have your back against powerful defendants. Our years of service have allowed us to specialize in several areas of personal injury law and develop successful strategies to negotiate for maximum compensation.
If you have been harmed by another party's negligence, you may be entitled to seek compensation for your injuries and damages. Don't delay seeking compensation for your damages and potentially jeopardize your settlement. Contact our team at Cellino Law by calling us at (800) 555-5555 or reaching out through our online form. We can help you secure a fair settlement in a personal injury lawsuit.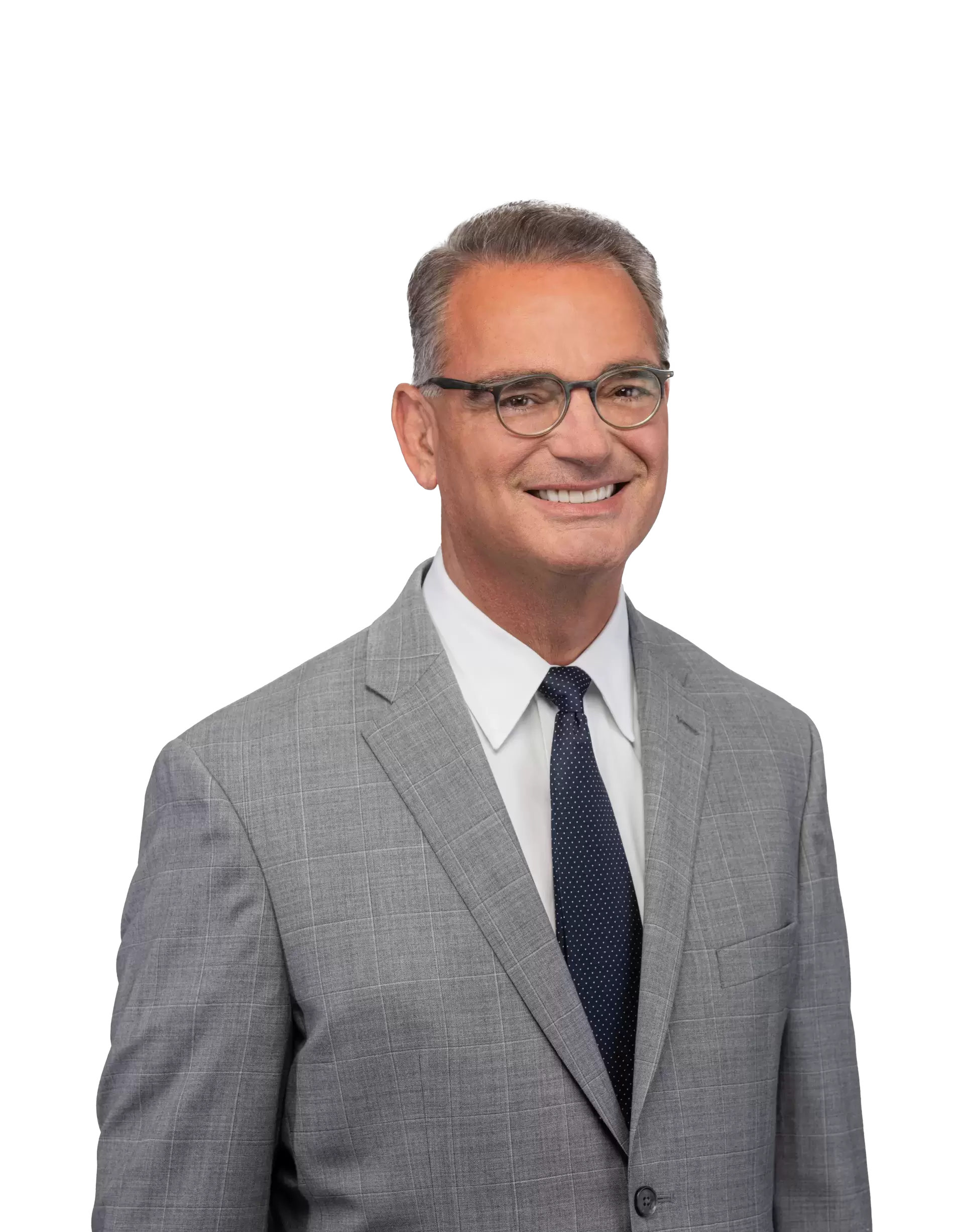 Content checked by the personal injury attorney Ross Cellino. As a family man and a trial attorney, I pride myself on winning cases and serving the community. With over 35 years of experience, I understand the function of a jury, how juries arrive at conclusions, and the role that the jury plays in administering justice. I know how to win cases. You can find us in Manhattan, Buffalo, Melville, Rochester, Brooklyn, The Bronx, Queens and other locations throughout New York.
We want to send a big "Thank you" from the both of us. We know you both fought for us and did a great job with our case. You did it in a timely manner and we appreciate it.

Kerrijo & Jerry

Cellino Law was a great company to work with. From the beginning they came out and met with my uncle and myself and assured us that everything would be taken care of from beginning to end our lawyer state and constant contact with us to make sure that everything would go smoothly and it did. I would definitely recommend anybody to go to Cellino Law for whatever help they need. And specifically please ask for the lawyer that we had Mr. Alan Silverstein. He was amazing and his staff was always attentive. Please go with them for your next law needs.

Eshaunda

My experience during the time of negotiations was extremely positive. Josh Sandberg handled my lawsuit with the utmost integrity. He returned all my phone calls in a timely manner and answered all my questions. Josh made things less stressful. I would highly recommend Josh and the entire staff at Cellino Law.

Arthur

Thank you for all your help. It has been a long journey. At last, the light at the end of the tunnel. Also, thank Tom for the help and work he put in.

Ron

Choosing the right attorney to represent you after an accident can make all the difference. This is no cliche. I recently experienced these words to live by first hand. After a tractor trailer rear ended me at high speed in 2017 I retained Allan Silverstein to handle my case. I quickly realized that bringing a lawsuit rapidly snowballs into a mountain of details that can make or break your results. Documents, case histories, doctor visits, bills, and lots of phone calls all need to be accurately kept track of if a successful outcome it to be attained. To complicate matters I reside in New York and the incident took place in New Jersey. Luckily, Allan was licensed in multiple states. I was fortunate to find Allan to handle this matter from the New York area. Armed with an accurate account of the facts Allan went to work on the difficult job of negotiating with the defending insurance company as well as my no fault carrier in order to obtain the best possible outcome for my set of circumstances. In a lawsuit communication is key and and events can be of a timely nature. Allan never failed to return my calls - usually the same day! He fought skillfully and respectfully to get me the best possible settlement. He is easy to deal with and a likeable down to earth guy. He always listened with compassion and respect to my issues. He guided me with objective understanding as well as a realistic analysis of the merits of my case. When we finally settled Allan got me a fair agreement beyond my expectations and negotiated with my doctors to make sure all my bills were paid. It was a great experience having Allan represent me. Quality work in any aspect of life is hard to find. Quality is what I got with Allan Silverstein. I highly recommend him if you find yourself in need of a personal injury attorney.

Theodore

Mark Kochanowicz is from far the best attorney you can have. Mark treats you like a friend more than a client. He truly cares and go the extra mile for you and your case, contacts you to update you in regards to your case and keep you informed at all times. Mark represented me twice and settled my cases for way more than I expected. I highly recommend Mark Kochanowicz because he is just the best on what he does!!! Thank you Mark!!!!

Maria