What are the Car Seat Laws in New York?
July 17, 2023
Children under the age of eight must ride in a car with an age-appropriate restraint system to keep them safe from the impact of a car accident. Due to the size of a child under eight years old, a severe car accident can expose them to life-threatening severe injury risk. Car seat laws can safeguard them from the impact of a car accident and mitigate the impact of a car collision.
However, these are not foolproof systems that protect them fully from damage. Children can still experience severe injuries while in a car seat during a car accident. If the negligence of another party caused a car accident that resulted in your children suffering significant injuries and damages, you could file a car accident claim with their insurance company to pursue fair compensatory damages.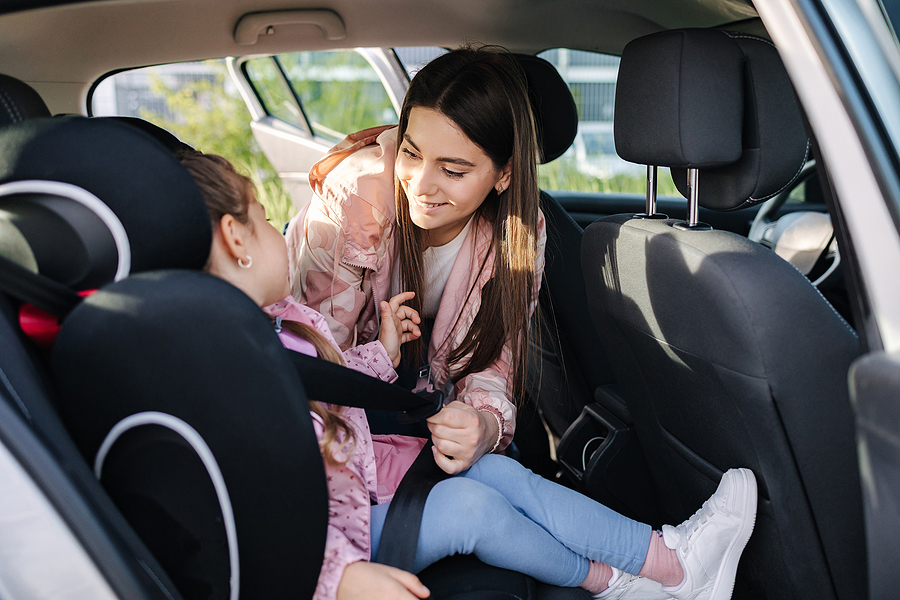 New York State Requires Young Children to be Restrained to Avoid Car Accident Injuries
Car accidents can be dangerous for everyone in a car, including children. To prevent them from experiencing the brunt of car accident impact, parents and guardians must ensure that children under eight sit in age-appropriate restraint systems and wear a seatbelt.
According to the Centers for Disease Control (CDC), riding in a car seat can reduce a child's risk of suffering an injury during a car accident by 71-82%. Parents and guardians must keep their children safe while in a car, which is why New York state has established laws that parents must abide by.
New York child safety laws require the following for children in cars:
All children under two years old must sit in a rear-facing car seat
Children under the age of four must ride in an age-appropriate child-safety seat
Children must ride in child restraint systems until their eighth birthday
Children under the age of eight cannot ride in a car with just a seatbelt and must ride with an appropriate car or booster seat, harness, or vest
Parents and guardians must also ensure that the car seat their child rides is certified according to Federal Motor Vehicles Safety Standard 213. They must follow the instructions laid out by the manufacturer to ensure their child rides in the seat properly, as not putting a child properly in the seat can mitigate the seat's protective qualities.
Common Types of Child Safety Seats
Parents and guardians must find the correct car seat to protect their children during a car accident. The type of car seat your child requires depends on their age, height, and weight.
The following are some types of car seats used to keep children safe:
Infant seats: Used for infants that weigh 22 pounds or less and are less than 25 inches tall
Convertible child safety seats: Used for infants and toddlers that weigh less than 40 pounds
Booster seats: These are for children that have outgrown the above two car seats. Children between ages four and eight in these seats normally weigh between 40 and 80 pounds and are less than four feet, nine inches tall
Built-in child seats: Some cars have built-in seats that fold away from standard car seats. All built-in car seats abide by the same weight and height standards and will vary based on the car manufacturer. These car seats can also be adjusted to grow with your child. Read the instructions given by the car manufacturer to ensure the car seat is safe for your child before riding with them in one.
Can Child Passengers in Car Seats Ride in a Front Seat?
New York state child safety laws require children to ride in car seats until they are eight years old. However, there are no laws about where the child can sit or say that children cannot ride in a car seat in a front seat. However, riding in the front seat can be dangerous, even for a child sitting in a car seat.
The problem with sitting in the front seat is the airbag that can inflate should there be a car accident. Passenger airbags can crush children and expose them to severe life-threatening injuries. The airbag can inflate and crush the safety seat, with the child trapped and possibly suffering a serious injury that can cause death.
Penalties for Violating Car Seat Laws
People that violate New York car seat or seatbelt laws can experience significant penalties. Drivers or passengers that are caught driving without a seatbelt will have to pay a $50 fine.
However, parents and guardians that fail to properly restrain their child with a car seat and seat belt can be fined $100 and have three points put on their license. They can incur these penalties if they fail to use a car seat for a child under eight years old or put them in one that is too small or big for them.
Parents and guardians should adequately restrain their children to avoid these penalties and keep a child safe during a commute. Despite taking safety precautions, children can still experience injuries and car accident damages from a car collision.
Negligent drivers that exhibit dangerous behavior behind the wheel, such as distracted driving, speeding, or drunk driving, can be held liable for damages. Parents and guardians should hire a car accident lawyer to help them pursue compensation for damages caused to their children.
Contact Cellino Law for Help With Your Car Accident Claim
The car accident lawyers at Cellino Law can help you determine the value of your child's damages, assess liability, collect evidence, and negotiate a fair settlement. Car passengers like your child can experience severe injuries from car accidents, and at-fault parties should be held liable for their reckless or negligent behavior.
Our car accident lawyers can help protect your rights during the car accident claim process. They can help ensure you receive a fair settlement that can help pay for damages caused to your child. Contact Cellino Law today for a free car accident consultation by calling us at (800) 555-5555 or leaving a message on our online contact page.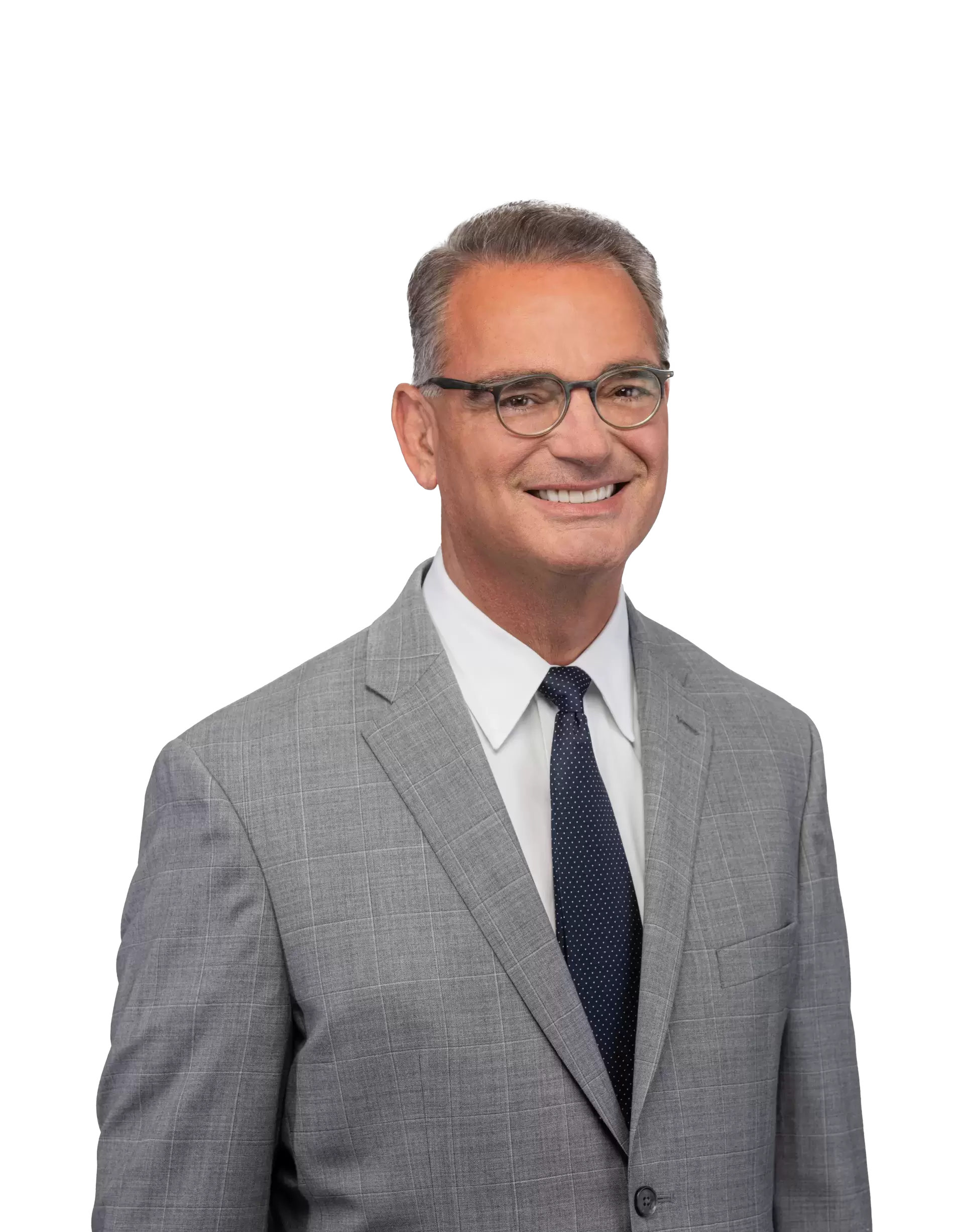 Content checked by the personal injury attorney Ross Cellino. As a family man and a trial attorney, I pride myself on winning cases and serving the community. With over 35 years of experience, I understand the function of a jury, how juries arrive at conclusions, and the role that the jury plays in administering justice. I know how to win cases. You can find us in Manhattan, Buffalo, Melville, Rochester, Brooklyn, The Bronx, Queens and other locations throughout New York.
Cellino Law is an amazing firm with a great team. I worked with Greg Pajak and his assistant, Tracey Falconer. I cannot express enough how dedicated they are. The personal attention I received was excellent; they were always available to help with questions and concerns and put me at ease in the unknown territory I found myself in. I highly recommend them to anyone needing representation. A huge thank you to them for all they accomplished for me!

Liane

Choosing the right attorney to represent you after an accident can make all the difference. This is no cliche. I recently experienced these words to live by first hand. After a tractor trailer rear ended me at high speed in 2017 I retained Allan Silverstein to handle my case. I quickly realized that bringing a lawsuit rapidly snowballs into a mountain of details that can make or break your results. Documents, case histories, doctor visits, bills, and lots of phone calls all need to be accurately kept track of if a successful outcome it to be attained. To complicate matters I reside in New York and the incident took place in New Jersey. Luckily, Allan was licensed in multiple states. I was fortunate to find Allan to handle this matter from the New York area. Armed with an accurate account of the facts Allan went to work on the difficult job of negotiating with the defending insurance company as well as my no fault carrier in order to obtain the best possible outcome for my set of circumstances. In a lawsuit communication is key and and events can be of a timely nature. Allan never failed to return my calls - usually the same day! He fought skillfully and respectfully to get me the best possible settlement. He is easy to deal with and a likeable down to earth guy. He always listened with compassion and respect to my issues. He guided me with objective understanding as well as a realistic analysis of the merits of my case. When we finally settled Allan got me a fair agreement beyond my expectations and negotiated with my doctors to make sure all my bills were paid. It was a great experience having Allan represent me. Quality work in any aspect of life is hard to find. Quality is what I got with Allan Silverstein. I highly recommend him if you find yourself in need of a personal injury attorney.

Theodore

My wife and I would like to take this opportunity to thank you for a fantastic job as our attorney. We could not have been more pleased with the work you and your team has done on this case. This past four years or so has been such a roller coaster for our family. We are very pleased and grateful with the result. We have made a good choice by choosing you. Thank you.

Dave

Thank you for your efforts on my behalf. I am very pleased (and surprised) at the amount of the settlement. We will use the funds to help pay down the debt on the truck we had to purchase after ours was totaled. Thank you again.

Linda

Cellino Law was a great company to work with. From the beginning they came out and met with my uncle and myself and assured us that everything would be taken care of from beginning to end our lawyer state and constant contact with us to make sure that everything would go smoothly and it did. I would definitely recommend anybody to go to Cellino Law for whatever help they need. And specifically please ask for the lawyer that we had Mr. Alan Silverstein. He was amazing and his staff was always attentive. Please go with them for your next law needs.

Eshaunda

Cellino Law and more specifically my attorney, Gregory V. Pajak, Managing Attorney, and as a whole the Cellino Law Firm and its organization. This is by far one of the most professional law firms and attorney I have ever engaged with and retained in my 35 years. The level of professionalism goes beyond words, the care and constant engagement with me as the client was touching. I was never ever just treated as simply a CASE with potentially a significant dollar number attached to my file. I was engaged regularly, Tracey (Ass't) and Greg always made sure to remain constant, as well as consistent in overseeing that my case was handled properly and that it did matter in many ways - ensuring that the end result(s) would be fair and reasonable to my case/injury. The regular follow-up calls were very satisfying, knowing that you're involved in your case matters significantly AND always. One of my main items to recognize Cellino Law and Gregory is that whenever I called, I was able to get through to speak directly to my Lawyer and he would answer any if not all of my questions in a very professional and genuinely caring manner. I always felt cared for and protected legally and more importantly, I was made feel as a human being that was being cared for and always keeping me abreast of all matters connected to the case. There was never a point I felt let down, on the contrary -the level of service was "STELLAR". Greg is the consummate professional, a 'role model', if you will, for what other attorneys should strive to become when dealing with their clients.

Anthony