What is Third Party Liability in a Truck Accident Claim?
July 14, 2023
Not only are truck accidents notoriously catastrophic for passenger car occupants and vulnerable road users, but they are also often considered difficult because third party liability can be a factor.
This means that another party outside of the truck driver is partially or completely at fault for the truck accident and the resulting injuries. The injured party can potentially pursue compensation from a number of sources depending on what caused the truck accident.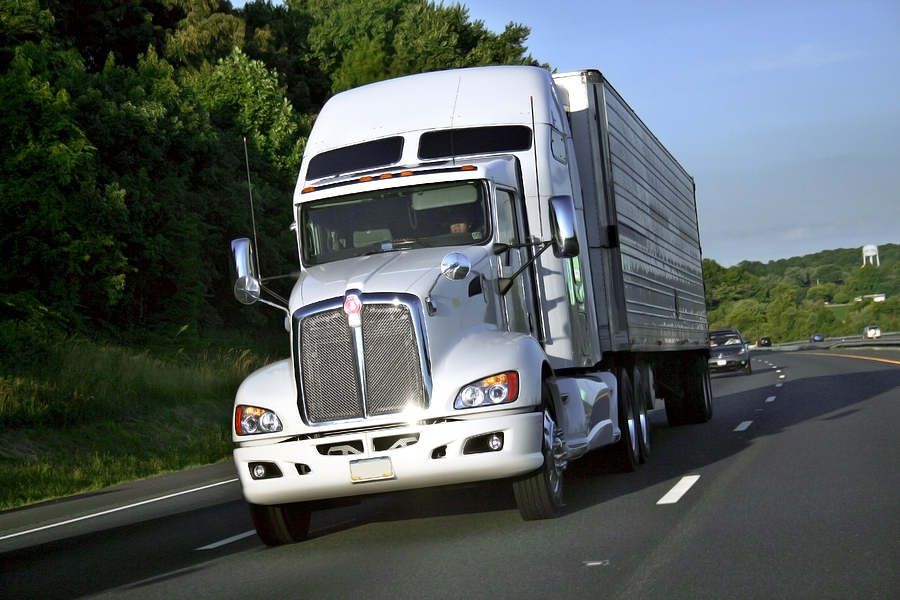 Truck accident attorneys play a critical role in discerning who should be held liable by investigating the circumstances of the truck accident, establishing who owed the injured party a duty of care, and demonstrating how the negligence led to their client's injuries.
At Cellino Law, we have been untangling complex liability questions in truck accident lawsuits for decades to ensure that our injured clients receive compensation to cover their medical bills, lost wages, and other expenses. Our team is available to discuss the details of your truck accident case in a free consultation. We can be reached at (800) 555-5555 or through our online form.
Potentially Liable Parties in a Truck Accident Lawsuit
Truck drivers tend to work long hours in relative isolation, which can lend itself to drowsy driving or distracted driving. As a result, many people automatically assume that the truck driver is exclusively at fault in an accident, but this is not necessarily true. In truck accident cases where the truck driver was operating the vehicle safely, a third party may be at fault even if they weren't physically present at the accident scene.
The Truck Parts Manufacturer
Truck accidents that are a result of malfunctioning parts can leave the manufacturer of the parts liable. For example, say that a truck parts manufacturer had a design flaw in their brake system that caused the brakes to have a delayed engagement.
As a result, a truck driver was unable to slow down for a yellow light turning red, causing them to hit a pedestrian. The company that manufactured the defective brake system could be found at fault for the truck accident because it was their flawed product that caused the pedestrian's injuries.
The Owner of the Truck
In many cases, truck drivers do not own their own trucks. The person or company who owns the physical truck may be different from the driver and the driver's employer. It is typically their responsibility to ensure that the trucks are properly maintained and undergo routine inspections.
In a situation where a truck accident occurred because the truck's tires had been allowed to lose traction or burnt-out lights weren't replaced, the owner of the truck could be found negligent and ordered to compensate for the plaintiff's damages.
The Truck Driver's Employer
The truck driver's employer, who may or may not own the truck, can be held liable for the plaintiff's damages if their actions contributed to the accident. For example, if they failed to train their driver or demanded the driver work longer hours than they are legally allowed to, they could be partially liable for the damages of the plaintiff.
Consider a truck accident case where a truck driver's employer threatened to fire them if they did not agree to work extra hours that exceeded federal regulations. The drowsy truck driver causes an accident that injures a bicyclist because they were overtired, which is a direct result of their employer's negligent practices.
The Cargo Loaders
Semi-trucks are equipped to handle tens of thousands of pounds of additional weight. One of the keys to ensuring cargo is transported safely is securing it properly. This involves distributing the weight evenly and strapping or otherwise securing the cargo down.
If the cargo loaders are not careful to position the cargo in a stable arrangement and fasten it to the truck bed or within the trailer, the cargo can shift the weight balance of the truck and lead to a serious accident.
The Manufacturer of the Equipment that Secures the Cargo
In some cases, the cargo loaders perform their job correctly, but the equipment they use to secure the load is defective in some way. For example, a cargo load that has been secured with a type of rope that is prone to break or fastened down with clips that are too weak to tolerate the strain of the cargo shifting around could destabilize the truck.
If a manufacturer used cheap materials to produce the equipment, used a poor design, or was otherwise negligent, they could be held accountable for damages in a truck accident lawsuit.
Choose Cellino Law to Negotiate Your Truck Accident Claim
Personal injury claims involving third-party liability are often more difficult to ascertain who is at fault. This can cause a delay in the process because the defendants are motivated to reduce their assigned liability as much as possible, likely leading to arguments that take up more time. In the meantime, you are left to rehabilitate your physical injuries, manage your stress levels, and handle your finances.
The truck accident attorneys of Cellino Law will advocate on your behalf to maximize your compensation in a claim involving third-party liability. The Cellino family has been championing the rights of injured New Yorkers for over 60 years, and we have a glowing track record to prove it. When you become a Cellino Law client, you can expect dedicated service and outstanding results.
Contact Cellino Law for Help With Your Truck Accident Lawsuit Today
Navigating a truck accident claim is already a challenge when you have been injured and are facing additional financial and emotional costs. When someone besides the truck driver is at fault, the personal injury claims process only gets more complicated. You need a truck accident attorney who will keep the process on track to ensure that you receive a fair settlement as soon as possible.
The truck accident lawyers of Cellino Law are more than up to the task. We are known for exceeding expectations, and we make it a point to ensure that our clients feel supported and heard during the personal injury claims process.
If you have been involved in a truck accident that you have reason to believe was caused by a factor other than the truck driver's actions, you should speak to a capable truck accident lawyer about your claim. At Cellino Law, we are experts at parsing liability in truck accident lawsuits. You can schedule a free case evaluation by contacting us at (800) 555-5555 or reaching out through our online form.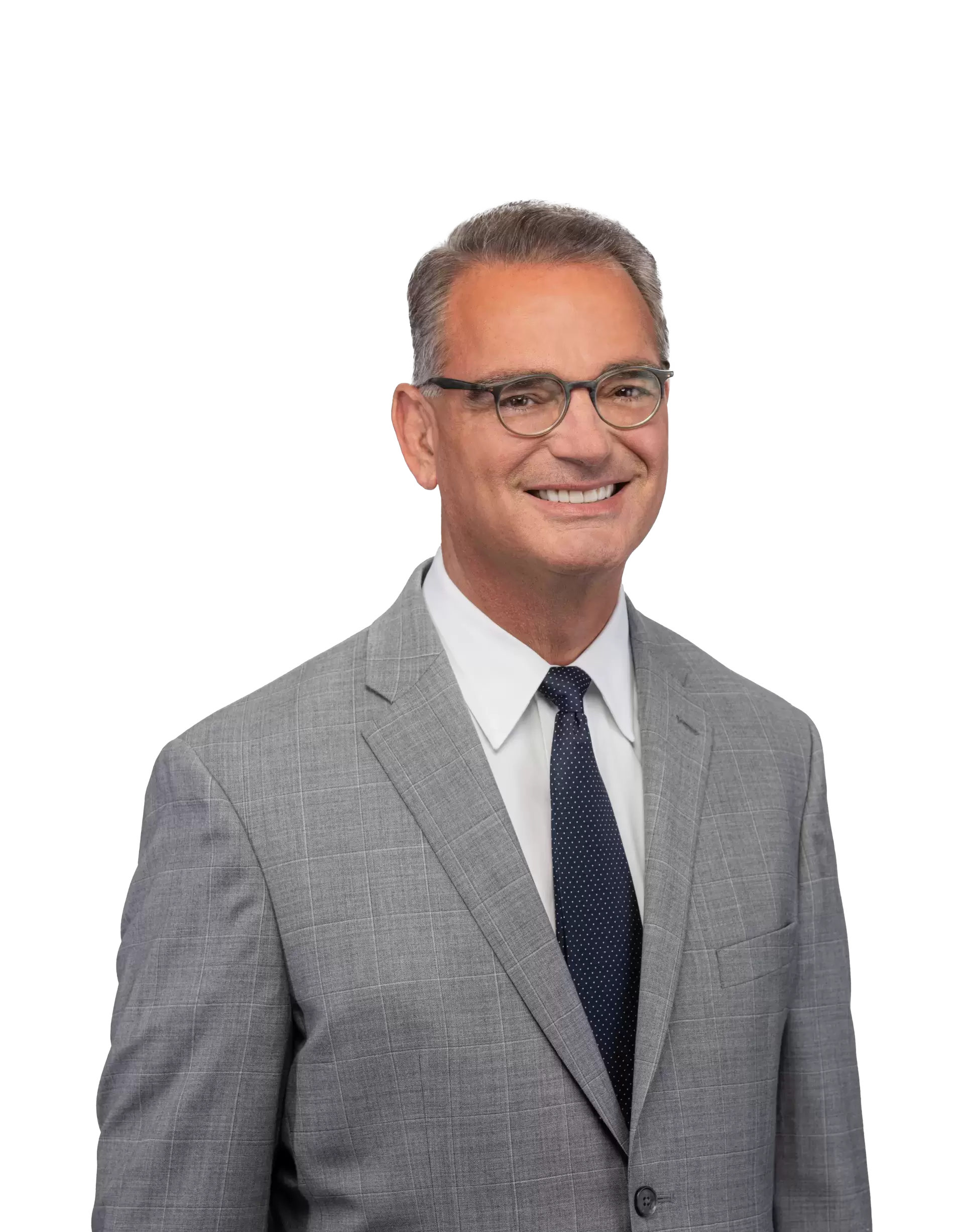 Content checked by the personal injury attorney Ross Cellino. As a family man and a trial attorney, I pride myself on winning cases and serving the community. With over 35 years of experience, I understand the function of a jury, how juries arrive at conclusions, and the role that the jury plays in administering justice. I know how to win cases. You can find us in Manhattan, Buffalo, Melville, Rochester, Brooklyn, The Bronx, Queens and other locations throughout New York.
We'd like to thank you for all the assistance and time you spent on our case. Your professionalism and honesty will always be appreciated. The staff was always courteous and we were always impressed with your accountability. Your passion and dedication will never be forgotten, nor will you.

Sarah

Thank you for your help in settling the case of my father's accident. I could always count on you to answer my questions honestly and in terms I could understand. If all lawyers at Cellino Law are like you, I understand why they are an A-1 law firm.

Bedner

Mark Kochanowicz is from far the best attorney you can have. Mark treats you like a friend more than a client. He truly cares and go the extra mile for you and your case, contacts you to update you in regards to your case and keep you informed at all times. Mark represented me twice and settled my cases for way more than I expected. I highly recommend Mark Kochanowicz because he is just the best on what he does!!! Thank you Mark!!!!

Maria

Thank you for your efforts on my behalf. I am very pleased (and surprised) at the amount of the settlement. We will use the funds to help pay down the debt on the truck we had to purchase after ours was totaled. Thank you again.

Linda

I am writing this letter to say how much I appreciate your services pertaining to my case. Your injury attorney took a hands-on approach and left me fully informed at all times as to where my case was going as well as how much ground we had to cover; leaving the final decisions in my hands but making sure that I knew all of the risks involved in the choices. I have dealt with a few law firms in my life on various different cases and this is the first time that I never had to call and/or track down my lawyer… because of this, I have and will continue to recommend Cellino Law to my friends and associates.

Denise

Tim Cellino handled my case beautifully. He is very knowledgeable and patient with all my questions. He kept in touch with me through out my ordeal. Tim also got a settlement for more than I expected. I highly recommend Tim Cellino!

Jayne