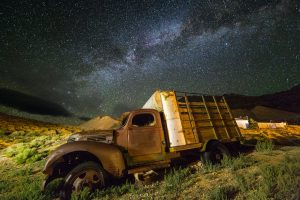 If you suffered an injury in a truck accident caused by someone other than yourself, the civil court provides you with a legal option to seek compensation for all your losses, including the psychological effect a severe accident can inflict. To build your case, you must prove the other party's negligence and how it contributed to the accident and your injuries. That process can be more complex in commercial truck cases because the truck driver is not the only potentially liable party. However, with the help of an experienced truck accident attorney, you can gather the evidence you need to support your claim.
Who Could Be Liable in a Truck Accident?
What makes truck accidents stand out among other auto accidents, apart from the typically high severity of damages, is the question of liability. If the truck is responsible for the collision, the fault may fall on the truck driver, another party, or more than one party. The first step in building your case is determining who is liable.
Truck Driver Liability
The truck driver may seem like the most apparent party responsible. However, this is only the case under specific circumstances. Most truck drivers work for a trucking company, but independent drivers are self-employed. Therefore, an independent driver would be responsible for their actions and the truck's condition. Examples of when a driver employed by a trucking company would be accountable include:
Operating the truck outside of the scope of employment
Violating a traffic law, such as running a red light or speeding
Another obvious reason the driver would be liable is if they intentionally hit another vehicle on the road. It may seem unlikely, but road rage is a common issue plaguing many drivers.
Trucking Company Liability
According to the law of respondeat superior, trucking companies are sometimes liable for the negligent actions of their drivers if those actions fall under the scope of their job. For example, if they hire an inexperienced driver, they are responsible for providing the driver with adequate training. Driving a large commercial truck is a skill, and trucking companies can be liable if an inexperienced driver causes an accident. Additionally, because trucking companies own their trucks, they are responsible for conducting regular inspections to ensure the tires and other mechanical systems work correctly. Cutting corners on inspections and maintenance or setting unrealistic deadlines for drivers can increase the chance of an accident, making the trucking company liable.
Third-Party Liability
Multiple third parties could be liable for a truck accident:
Outsourced maintenance. Trucking companies with large fleets often hire an outside source to manage truck inspections and maintenance. Should an accident occur because the company missed an inspection or failed to fix a problem during routine maintenance, the third-party company would be at fault.
Parts manufacturer. If a part on the truck, such as the brakes or wheel axles, malfunction and cause the driver to lose control of the vehicle, you could potentially sue the manufacturer for damages.
Cargo loader. Cargo loading is highly regulated, meaning the party loading the truck must ensure they meet the weight and restraint standards set by the federal and state governments. Whether the cargo loader is the driver, a third party, or the trucking company, that party would be responsible if an overweight load causes a tire blowout or unsecured cargo falls off the truck in transit.
When the cause of the accident is the defective part, the case can become significantly more challenging. Product liability cases are sometimes difficult to prove, and you are often up against a large corporation with plenty of resources. Fortunately, most product liability cases involve multiple plaintiffs, making it easier to prove the claim.
Local Government Liability
Suing the local government for a truck accident case is not typical. In some states and municipalities, the government has immunity in personal injury lawsuits. However, suppose the cause of your accident is a roadway defect, such as poor drainage, broken pavement, or issues with the government's roadwork contractors. In that case, you could potentially sue for negligence.
What Elements Do You Need To Establish Negligence?
If you want to pursue a claim in a truck accident case, it is incumbent upon you as the plaintiff to prove the defendant's negligence. The basis for any negligence claim is:
The defendant was responsible for maintaining reasonable safety standards for the people around them.
The defendant did not up uphold that duty, either intentionally or negligently.
The breach of duty then caused your accident.
There is a direct correlation between the accident and the injuries you suffered.
An important benefit of hiring a truck accident attorney is their ability to conduct a professional investigation into your accident and the responsible party. In addition, they can collect evidence to support the negligence claim using accident reconstruction experts and their own legal knowledge and experience. Attempting to support a negligence claim on your own could be highly difficult. Additionally, you may overlook highly valued damages you should include in your request for compensation.
What Damages Could You Recover?
The recoverable damages in any personal injury case refer to the losses you suffered as a direct result of your accident and injuries. These losses are compensatory, meaning the goal of recovering them is to make whole what was lost, economic or non-economic. Economic damages include specific losses, such as medical expenses, damaged property expenses, lost wages, and any other expense you paid to accommodate your accident and injuries.
The non-economic damages are the intangible losses that generally involve the psychological effects of the accident. These include pain and suffering, emotional distress, loss of enjoyment, disability, and disfigurement. If you lost someone you love in the accident, you could include loss of companionship or loss of love and nurturing you received from the deceased.
Punitive Damages
Punitive damages are reserved for cases involving gross negligence or deliberate action. For example, if the truck driver was under the influence and speeding at the time of the accident, that may constitute gross negligence. If they deliberately tried to hit your vehicle in a fit of road rage, that may also warrant further punishment through an order of punitive damages. In cases involving a large company, punitive damages can be substantial.
Would You Benefit From Hiring a Truck Accident Lawyer?
If you have questions about your accident and your rights to compensation, you can contact a truck accident lawyer immediately following the collision. Because negligence can be challenging to prove in a truck accident case, victims often face complex legal processes while trying to heal severe injuries. Additionally, if you lost a loved one due to someone else's negligence, you do not have to face a painful legal process alone while you grieve.
At Cellino Law, we have years of experience working with truck accident victims and their families. We dedicate our time and knowledge to ensuring you get the financial compensation you need to cover your damages and find some peace after a devastating accident. We understand the financial burdens you face, so we offer a free case evaluation where you can ask questions and get trusted legal advice. Should we decide to work together on building your case, we charge no upfront fees. Contact Cellino Law today to speak with a truck accident lawyer. We are available 24 hours a day, seven days a week.
I really appreciated your determination and efforts on handling my case. You have done an outstanding job, and I am very satisfied with the outcome of the settlement. Thank you so so much John.

Amparo

Thank you for all your help. It has been a long journey. At last, the light at the end of the tunnel. Also, thank Tom for the help and work he put in.

Ron

We'd like to thank you for all the assistance and time you spent on our case. Your professionalism and honesty will always be appreciated. The staff was always courteous and we were always impressed with your accountability. Your passion and dedication will never be forgotten, nor will you.

Sarah

Cellino Law and more specifically my attorney, Gregory V. Pajak, Managing Attorney, and as a whole the Cellino Law Firm and its organization. This is by far one of the most professional law firms and attorney I have ever engaged with and retained in my 35 years. The level of professionalism goes beyond words, the care and constant engagement with me as the client was touching. I was never ever just treated as simply a CASE with potentially a significant dollar number attached to my file. I was engaged regularly, Tracey (Ass't) and Greg always made sure to remain constant, as well as consistent in overseeing that my case was handled properly and that it did matter in many ways - ensuring that the end result(s) would be fair and reasonable to my case/injury. The regular follow-up calls were very satisfying, knowing that you're involved in your case matters significantly AND always. One of my main items to recognize Cellino Law and Gregory is that whenever I called, I was able to get through to speak directly to my Lawyer and he would answer any if not all of my questions in a very professional and genuinely caring manner. I always felt cared for and protected legally and more importantly, I was made feel as a human being that was being cared for and always keeping me abreast of all matters connected to the case. There was never a point I felt let down, on the contrary -the level of service was "STELLAR". Greg is the consummate professional, a 'role model', if you will, for what other attorneys should strive to become when dealing with their clients.

Anthony

Mark Kochanowicz is from far the best attorney you can have. Mark treats you like a friend more than a client. He truly cares and go the extra mile for you and your case, contacts you to update you in regards to your case and keep you informed at all times. Mark represented me twice and settled my cases for way more than I expected. I highly recommend Mark Kochanowicz because he is just the best on what he does!!! Thank you Mark!!!!

Maria

I want to thank your law firm for settling my lawsuit where others failed. You treated me with the utmost respect and care, because of your law firm the dream of owning my own home finally came true. For the first time in a long time, we're living out our dream home. Thank you a million times over. Thank you for making my dream come true.

Marcy