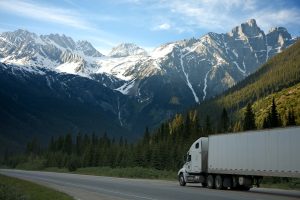 Federal and state laws are in place to keep commercial trucks safer for other drives on the road. However, human error is inevitable, and accidents still happen. Unfortunately, given the size of a truck, the consequences of negligence can be dire, even deadly. However, victims of negligence in a truck accident have a legal avenue to collect compensation and get their lives back on track. It starts with what you do in the immediate aftermath of a truck accident.
5 Steps You Should Take After a Truck Accident
Any form of an auto accident is jarring, and it may take a moment to realize what happened before you can take any action. However, depending on the severity of your injuries, you may be able to collect evidence and start preparing your case for compensation as soon as immediately following the collision. There are specific things you should and should not do to protect your rights, but the first step is knowing when to call 911.
1. Call for Emergency Medical Services
Before you move, you should assess your body for any visible injuries. Truck accidents are among the most dangerous, and victims often sustain serious injuries. If you can move, do so slowly and check the passengers in your vehicle for injuries as well. If anyone needs medical attention, call 911 and wait for the first responders to arrive. If you can, you should move out of harm's way. Accidents occurring on busy roads and intersections present even more dangers after the fact.
2. Talk to Police Only
A natural reaction to the shock of a truck accident is to talk about it, especially when your adrenaline is rushing through your body and you want to figure out what happened. However, what seems like an innocent conversation could be used against you later. For example, simply saying you are sorry may later be interpreted as an admission of guilt. Instead, limit your conversation to giving your statement to the police.
When the police arrive, they investigate the cause of the accident and attempt to assign fault. Officers will question everyone involved, including any eyewitnesses, take photos of the scene, and take notes to place in a police report, which you can later access for your records. Be as detailed as possible about what happened in the seconds leading up to the accident and at the moment of the collision.
3. Collect Evidence and Information
You do not need to rely on the police report for evidence. Documenting as much as possible while you are at the scene is essential. You can take photos or record a video, but some vital evidence includes:
Images of the vehicles, including damages and placement
Photographs of injuries already visible on your body
Pictures of injuries your passengers sustained
A video of the surrounding area, focusing on traffic lights, road signs, and any buildings
Names and contact information from any eyewitnesses
Name, contact, and insurance information from the truck driver
Footage from facilities nearby with security cameras
Truck drivers typically work for a trucking company, which is sometimes liable for accidents vicariously through their drivers. Be sure to get proof of the truck driver's company affiliation. Your attorney can help you get the documentation you need later, but you can ask if the driver has a company ID.
4. See a Doctor
If you decide not to go to the hospital in an ambulance, you should still see a doctor for a medical evaluation. You can drive to the emergency department to see a doctor who regularly treats auto accident victims. If you feel your injuries are minor, you can schedule an appointment with your primary care physician or go to an urgent care clinic. Documenting your injuries with medical records is an essential source of evidence to prove your claim for economic damages, such as missed work, and non-economic damages, such as pain and suffering. Additionally, the jolt of adrenaline you get from the crash can mask pain receptors for hours or even more than a day. During that time, unnoticed internal injuries could cause significant damage. Seeing a doctor immediately could be life-saving.
5. Call a Truck Accident Attorney
Once you receive medical care, the final step is contacting a truck accident attorney. Liability in truck accident cases can be complex, sometimes even resulting in multiple defendants or lawsuits for a single accident. It is never too soon to schedule an appointment with a qualified attorney to discuss the specifics of your case and find out what legal option is best for ensuring you recover compensation.
Liability in Truck Accidents
The purpose of personal injury law is to hold the liable party financially responsible for an accident and the damages incurred. In a truck accident cases multiple parties could be responsible:
Truck driver. Truck drivers are responsible for following road laws and federal and state trucking laws, including adhering to the mandated hours of service designed to avoid trucker fatigue. Any violation of the law would make the truck driver liable for the accident.
Trucking company. A trucking company is responsible for onboarding drivers without a history of traffic violations and providing them with adequate training. They must also maintain the trucks in their fleet to ensure they are safe on the road.
Third-party maintenance. If the trucking company hires a third party to manage maintenance and inspections, that party would be liable if their negligence caused an accident.
Loading party. If the cause of the truck accident was an improperly loaded trailer, the party responsible for loading the truck would be liable.
Parts manufacturer. If a defective part caused the accident, you could sue the manufacturer in a product liability lawsuit.
Proving negligence can be a complex process, requiring the help of accident reconstruction specialists and independent investigation. A truck accident lawyer can provide the resources you need.
Schedule a Free Consultation With a Truck Accident Lawyer Today
A commercial truck accident can be devastating to the victims and their families. Trying to navigate the legal system while also trying to heal significant injuries or mourn the loss of a loved one can be overwhelming, even for someone with legal experience. Fortunately, a truck accident lawyer will take over the case and represent you with compassion and aggression so you can find your way back to life as it was before the accident. They handle all communication with the insurance companies and file all the paperwork. They investigate your accident to gather the evidence you will need to prove liability and the damages owed to you. If you need expert witnesses or specialists in the medical field, they can typically access them.
Suppose you suffered injuries or lost a loved one in a truck accident. In that case, you may need a legal professional to help you determine liability and take on a large company for the compensation you deserve. At Cellino Law, our team of experienced lawyers will help you build a strong case. You should not have to face this burden on your own. Contact Cellino Law today for your free case evaluation. We are available 24 hours a day, seven days a week, to listen to the details of your case and help you take the next step toward compensation.
Thank you for your help in settling the case of my father's accident. I could always count on you to answer my questions honestly and in terms I could understand. If all lawyers at Cellino Law are like you, I understand why they are an A-1 law firm.

Bedner

My experience during the time of negotiations was extremely positive. Josh Sandberg handled my lawsuit with the utmost integrity. He returned all my phone calls in a timely manner and answered all my questions. Josh made things less stressful. I would highly recommend Josh and the entire staff at Cellino Law.

Arthur

I am so grateful for your expertise, patience, and perseverance which resulted with such a successful settlement regarding my car accident. I also want to let you know how impressed I was with you and your firm and I won't hesitate to recommend you to anyone who needs assistance from an accident. I truly appreciated your care and professionalism. Thank you again for your kindness and support

Lisa

I highly recommend Cellino Law to anyone involved in a car crash. I worked with Michael Lovecchio, and had a wonderful experience given the circumstances. He was very attentive, and got the best possible outcome I could have wanted.

Susan

I want to thank your law firm for settling my lawsuit where others failed. You treated me with the utmost respect and care, because of your law firm the dream of owning my own home finally came true. For the first time in a long time, we're living out our dream home. Thank you a million times over. Thank you for making my dream come true.

Marcy

I can only say great things about my attorney Allan Silverstein. He is professional, he calls back right away, he keeps me informed, and makes me feel comfortable as this entire ordeal is stressful. I have total confidence in his ability to handle whatever comes his way. He is no nonsense and very good at his job. Thank you Allan... he is a true asset to the team!

Mrs Steward