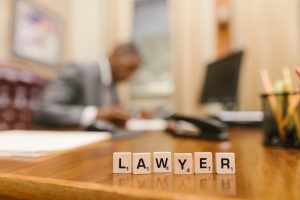 When a truck 20 to 30 times heavier than your vehicle collides with you, the physical damage to your body will most likely be catastrophic. While many factors determine the seriousness of injuries in a crash, there are few semi-truck and passenger vehicle accidents that don't leave victims with severe and lasting effects. If you are injured due to the negligent actions of another party, you need legal help right away to protect your rights.
With so many participants taking part in operations within the trucking industry, there is a possibility that multiple parties could be at fault for your injuries besides the driver. You need Cellino Law to help determine who is responsible and hold them accountable. As a truck accident victim, you may have health concerns that last a lifetime. You need someone to fight for you and protect your rights.
What Are the Reasons To Hire a Truck Accident Attorney?
Trying to handle a truck accident case on your own is never advised. The chances of things going wrong without proper legal representation are many. Personal injury cases are complex proceedings. If you are the sole provider in your household, a damage award may be critical to take care of you and your family for years to come. These are reasons you should get an attorney after a truck accident.
Legal Guidance
You are not alone if you need legal assistance and advice to navigate issues that stem from a truck accident. It is a good idea to talk with an attorney as soon as possible. First, you must know whether your case meets the conditions for filing a personal injury claim. If there is a claim, you need to understand how things will proceed.
When questions or concerns arise, your attorney provides capable and attentive support. You have a legal confidant to discuss essential matters that help you determine how to make the best decisions given your circumstances.
Case Management Services
Truck accident cases can be highly complicated. An attorney takes the weight of the legal process off your shoulders by handling all the details of your case. These are some responsibilities your lawyer attends to:
Legal filings and pleadings
Communications
Negotiations
Investigations
Case development
Legal research
Having an attorney and legal team behind you is essential to manage everything involved in a personal injury case. You want to ensure that your case is fully vetted and prepared when attempting to settle or in case you go to court.
Insurance Issues
Working with insurance companies is one of an attorney's most critical services. An experienced attorney has seen all the tricks when it comes to insurers offering lowball settlements and pressuring accident victims. Insurers get busy immediately after an accident trying to persuade you to settle a claim.
Don't say a word to insurance company representatives. Politely decline to talk and tell them you are seeking legal help. Your attorney will handle all future calls. If you speak with an insurance representative, you risk losing out on damages if your statements can be held used against you.
Injury Outcome Unknowns
Every year, as many as 130,000 people are injured in U. S. truck accidents. The types of injuries that result are frequently debilitating:
Neck and back injuries
Internal bleeding
Loss of limbs
Bone crushing and fractures
Disfigurement
The long-term outcomes of these injuries take time to assess. Your lawyer has you follow through with all recommended medical treatment and rehabilitation therapies to determine the nature of your condition and uses this information to decide on fair compensatory damages. This amount includes past and future losses.
When deciding an amount, it is essential to calculate non-economic damages related to pain and suffering. Many times truck accident injuries alter the course of your life, and a capable attorney knows how to figure damages that fit your unique circumstances.
Liability Questions
Determining liability is critical to a personal injury case. It is the plaintiff's responsibility to show that defendant did not act with reasonable care and that this breach caused an injury. Before you file a personal injury lawsuit, you need to identify who is responsible.
While most people immediately assume it's the truck driver, this may be an incorrect assumption regarding truck accidents. The trucking industry has many actors that keep trucks on the road, and they may play a part in why an accident occurs. These parties could include:
Trucking companies
Manufacturers
Maintenance crews
Shippers
Additionally, vendors and contractors who work with the trucking industry could be involved. Government entities and construction companies might be liable if the conditions of the roadway contributed to your accident. A lawyer knows how to find the responsible parties and hold them accountable.
Personal Liability Issues
If you bear some responsibility for your injuries, it is important to have a lawyer handle your claim. In New York, you can still seek a damage recovery even if you are mostly liable. The state follows the pure comparative negligence system. How this works is a percentage fault is assigned to each of the parties in a suit, and then the damages are split based on the designated percentages.
Where there is shared liability, a strategy is typically employed by a defendant's legal representatives to assign blame to the other party. The more you are responsible, the less a defendant pays in damages. A lawyer protects your rights in this situation and ensures you are treated fairly when determining the degree of fault.
Compensation Concerns
After a truck accident, you may not know how you will make it financially. As medical bills pour in, you grow anxious about how to manage expenses. Moreover, the situation becomes increasingly distressing when you cannot work and are unable to care for yourself or your family. Compensation is a pressing concern when you have nowhere else to turn. An attorney understands your fears and is ready to fight for your rights.
A truck accident lawyer reviews the specifics of your accident to see if it meets the criteria required for a personal injury claim (duty, breach, causation and damage). You can pursue compensatory damages if these elements are present.
Statute of Limitations Requirements
In New York, the statute of limitations for filing a personal injury lawsuit is three years. A truck accident lawyer knows when to file if a pre-trial settlement cannot be reached. Even after filing, most cases don't go to court. A skilled attorney builds a rock-solid case, so defendants know what they're up against moving forward.
Work With a New York Attorney Experienced in Truck Accident Claims
Cellino Law is the firm you want on your side when a truck accident results in serious injury. Attorneys provide many crucial services to clients that make the difference in how a case plays out. You are in good hands with our law firm, given that 60 years of trusted service have yielded a record of proven results.
We offer you these benefits: free case review, 24/7 availability, no upfront fees, and no fees unless you win. Our personal injury attorneys show negligent parties that we mean business regarding injury cases. We won't hesitate to consult with the most experienced legal minds across the country about your case. If you can't meet us, we will come to you. Contact us online or call (800) 555-5555 to request your free case review.
Thank you for all your help. It has been a long journey. At last, the light at the end of the tunnel. Also, thank Tom for the help and work he put in.

Ron

It was a great pleasure working with you on my lawsuit. You certainly gave 150% of your time and interest in settling my case and for that, I am extremely grateful. Therefore, I want to thank you very much for helping me win my settlement and wish you the very best.

Linda

I am so grateful for your expertise, patience, and perseverance which resulted with such a successful settlement regarding my car accident. I also want to let you know how impressed I was with you and your firm and I won't hesitate to recommend you to anyone who needs assistance from an accident. I truly appreciated your care and professionalism. Thank you again for your kindness and support

Lisa

My wife and I would like to take this opportunity to thank you for a fantastic job as our attorney. We could not have been more pleased with the work you and your team has done on this case. This past four years or so has been such a roller coaster for our family. We are very pleased and grateful with the result. We have made a good choice by choosing you. Thank you.

Dave

Joe and I just wanted to send you this note thanking you for the professional way you handled our lawsuit. Your kindness was extremely appreciated in a very difficult time. When we found out the people that caused the accident had no insurance, we thought our chances of receiving any settlement was nonexistent. Once we met with you and released you were able to help us our minds were put at ease. Your aggressive manner of handling the case exceeded our expectations. Please feel free to use us as a reference. Thank you so much and best wishes,

Danielle and Joe

Mark Kochanowicz is from far the best attorney you can have. Mark treats you like a friend more than a client. He truly cares and go the extra mile for you and your case, contacts you to update you in regards to your case and keep you informed at all times. Mark represented me twice and settled my cases for way more than I expected. I highly recommend Mark Kochanowicz because he is just the best on what he does!!! Thank you Mark!!!!

Maria