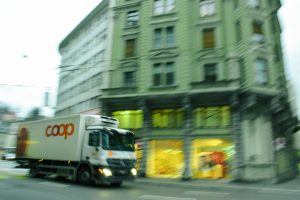 Across the U.S., 106,902 people sustained injuries, and 4,842 people died in traffic accidents involving large trucks in 2020. Out of the 8,489 traffic collisions in New York City leading to 4,651 injuries and 22 fatalities between January and August 2022, 711 crashes involved large commercial vehicles. If you collide with a commercial vehicle, you may experience significant trauma immediately after the crash and injuries that could impact your life for years.
While you need to protect your rights after any accident, when the collision involves a large truck, you could be up against multiple complicating factors to receive the compensation you deserve. Understanding how to protect your rights is essential to preserving the integrity of your case, whether filing an insurance claim or a lawsuit.
Do Not Claim Fault (or Apologize)
One of the biggest mistakes people make after an accident is to claim fault or say they are sorry. Though their intentions are well-meaning, they don't realize they could jeopardize their claim. If the other driver recounts in the police report or to their insurance company that another driver apologized or admitted responsibility, it offers a credible reason for denying or reducing a settlement amount.
If you are in a truck accident, it is essential that you don't say you are sorry or that the accident was all your fault. Even if you feel like you caused the accident, never say so to the truck driver or other passengers and drivers involved. Do not agree with others' recollections of events. It's easy to slip up and say something that could be used against you later. Regardless of why you said it, a simple apology is often enough for the insurance company to pass the blame on to you.
Furthermore, you don't want to admit fault because it can be difficult to tell how many factors contributed to the accident. Your recollection of events is usually not the complete picture, especially in a truck accident. The trucking industry is highly regulated at the federal level, and multiple parties across all levels of the chain of operations are potentially liable in a commercial vehicle collision, including:
Motor carriers
Drivers
Shippers
Loaders
Manufacturers
When filing an insurance or personal injury claim, it's essential to examine the facts from all angles. If you take the blame, you may make it much harder to recover damages even when the evidence indicates others share the responsibility.
Call Emergency Personnel
New York requires drivers to call the police any time they are in an accident that results in injuries or fatalities to people or domestic animals. Calling emergency personnel is not just legally required; it also protects your rights after a truck accident. The police will take statements from everyone involved and any witnesses.
Additionally, investigating officers document damage, vehicle positions and other notable information from the crash site. They may even take photos, though you can't count on them for thoroughness, and it can be hard to get your hands on them. They will also write and submit a report. The police report is invaluable when making a claim with insurers or attorneys.
Get Medical Attention
If you call 911, paramedics will likely show up at the scene. Whether you think you have serious injuries, you should allow the medics to evaluate your condition and any damages you have. Doing so at the crash site provides evidence supporting any medical issues that arise from the accident. The insurance company or defense lawyers won't be able to argue that you did not seek medical attention.
Even if you receive an initial evaluation at the crash site, you should follow up with your physician or go to urgent care as soon as possible if the medics don't take you to the hospital. Paramedics can only do so much at the accident site. If your injuries aren't apparent or critical, they will likely release you. However, many internal injuries don't display symptoms immediately.
The signs of traumatic brain injury or internal bleeding may not be evident to you until hours, days or weeks later, but a doctor will know how to assess your condition for these and other hidden injuries. If you wait, the insurance company or defense attorneys can argue that your injuries were not the result of the accident.
Gather Evidence
You don't want to put yourself at risk for greater harm, but if you can safely gather evidence at the crash site, it's a good idea to do so. If your injuries prevent it, you could request help from an uninjured passenger if you have riders in your vehicle.
Take photos and videos of the site, the damage to the vehicles involved and your injuries when possible. Try to combine close-up footage, wider views, skid marks or other details that give insight into how the accident occurred. You can also take quick notes or record a voice memo about any details you recall. You should also ask witnesses for their contact information.
Do Not Accept the First Settlement Offer
New York is a no-fault car insurance state. Under the state's law, you must have personal injury protection with a minimum limit of $50,000 per accident for you and your passengers. The coverage pays for economic damages only, including medical expenses, a percentage of lost wages and up to $25 daily for household help. When you are in a truck accident, you file a claim with your insurance provider first, no matter who is at fault. Your insurer is supposed to pay related expenses under your policy.
However, insurance companies typically do anything to save the company cash. Your provider will likely offer you a settlement before you even have time to determine the full extent of your losses. This lowball offer will most assuredly not be sufficient. The company's goal is to get you to accept with the promise of quick cash. Once you do, your case is closed. You will not be able to seek additional compensation, either through the insurance company or in a lawsuit.
Consult a Truck Accident Lawyer
Before you get too far in the claims process, scheduling a legal consultation with an experienced truck accident lawyer is a good idea. The attorney can evaluate your case and help you determine your options and the best way forward. If you choose to retain the attorney's services, you will have support and someone in your corner looking out for your interests and protecting your rights.
The lawyer handles all communications with the insurance companies or defense team, so you won't have to worry about making statements that can be held against you. The attorney will also examine the evidence to determine which parties are liable for your injuries and pursue claims to hold each accountable for their roles in the crash.
Your attorney handles the negotiations, completes and files necessary paperwork and calculates the damages. If you opt for a legal claim to pursue non-economic damages, your lawyer also represents you throughout the legal process.
Work With an Experienced Truck Accident Lawyer in New York
Cellino Law has a strong track record for helping clients obtain fair settlements after a truck accident. If you sustained injuries in a crash involving a commercial vehicle, let us support you through the claims process. We take your rights seriously and protect them at every stage. We're available 24/7. Get in touch with us today to schedule your free case review.
Choosing the right attorney to represent you after an accident can make all the difference. This is no cliche. I recently experienced these words to live by first hand. After a tractor trailer rear ended me at high speed in 2017 I retained Allan Silverstein to handle my case. I quickly realized that bringing a lawsuit rapidly snowballs into a mountain of details that can make or break your results. Documents, case histories, doctor visits, bills, and lots of phone calls all need to be accurately kept track of if a successful outcome it to be attained. To complicate matters I reside in New York and the incident took place in New Jersey. Luckily, Allan was licensed in multiple states. I was fortunate to find Allan to handle this matter from the New York area. Armed with an accurate account of the facts Allan went to work on the difficult job of negotiating with the defending insurance company as well as my no fault carrier in order to obtain the best possible outcome for my set of circumstances. In a lawsuit communication is key and and events can be of a timely nature. Allan never failed to return my calls - usually the same day! He fought skillfully and respectfully to get me the best possible settlement. He is easy to deal with and a likeable down to earth guy. He always listened with compassion and respect to my issues. He guided me with objective understanding as well as a realistic analysis of the merits of my case. When we finally settled Allan got me a fair agreement beyond my expectations and negotiated with my doctors to make sure all my bills were paid. It was a great experience having Allan represent me. Quality work in any aspect of life is hard to find. Quality is what I got with Allan Silverstein. I highly recommend him if you find yourself in need of a personal injury attorney.

Theodore

Thank you for your help in settling the case of my father's accident. I could always count on you to answer my questions honestly and in terms I could understand. If all lawyers at Cellino Law are like you, I understand why they are an A-1 law firm.

Bedner

Thank you for your time, effort, and hard work on my case. I appreciate your expertise and compassion. I never experienced what I went through and I would have been completely lost without you.

Martha

I really just wanted to say thank you so much for taking my case, answering all my questions, and mostly for being very patient with me. I feel that without you and Roza I would not have been able to get anything at all. I hope to never need a lawyer again, but if I do I will definitely want you both working for me. Again thank your for you hard work, time and patience.

Veola

Thank you for all your help. It has been a long journey. At last, the light at the end of the tunnel. Also, thank Tom for the help and work he put in.

Ron

This letter is to thank Ms. Diane D'Andrea, assistant to Mr. George Gridelli, Attny for all the hard work, dedication, and attentiveness she showed during the representation of my case. She was always cheerful and ready to help in whatever way she could. All messages left for Mr. Gridelli were always relayed and Mr. Gridelli always promptly returned our calls. She was a very competent assistant. Cellino Law has proven to be a model of what legal representation should be. Throughout the 6 ½ years of this case, I have heard many horror stories from people with "bad lawyer stories." We consider ourselves to be very lucky to have chosen Cellino Law and will always recommend you to those looking for good, honest representation with a personal touch.

Joseph