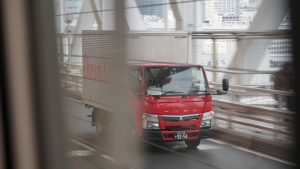 Truck accidents are some of the most serious crashes on U.S. roadways. Often, accidents result in loss of life and debilitating injuries. There are occasions when truck crashes are minor events, and crash victims can walk away. However, there are still essential things to consider after you've been hit by a truck. Hiring an attorney before making irreversible decisions is the right move.
If you have any injuries, an attorney can advise you on ways to protect your rights. Seemingly minor medical issues may present more severe complications as time passes. It is essential not to settle before the facts of your potential losses and damages are well understood. Cellino Law is the firm you need to guide you through the truck accident claims process. It's best to seek representation as soon as possible, so you don't lose your chance for damage recovery.
What Should I Do After a Minor Truck Accident?
The steps you take after a truck accident are crucial to the claims process. It is important to gather as much information as possible to substantiate what occurred at the scene. You should seek medical treatment immediately if needed. If you don't require emergency care, see your physician for a thorough examination. These are other essential things to do immediately after the accident:
Take pictures of the accident scene, damages and injuries.
File a police report.
Exchange contact information with the other driver.
Get contact information of witnesses.
Follow your physician's orders and get care if your condition worsens or new symptoms arise.
Avoid communications with insurance companies.
Do not post photos of the accident or discuss it on social media.
Even in the case of a minor accident, you may feel overwhelmed with gathering information, especially if you've been hurt. Getting legal counsel immediately is typically a great relief to accident victims. An attorney steps in and directs what happens with your claim going forward. This is crucial when insurance company calls begin, and you don't want to make costly missteps.
Why Should a Lawyer Review My Case?
If you've obtained a lot of information about your accident, it's time to set up a consultation with an attorney to know exactly what you have. You need the objectivity of a legal professional to review the facts and assess how to move forward. An experienced attorney can quickly establish who is at fault in the accident. Liability may fall entirely to the other party, or you may bear some responsibility.
Fault determinations are critical when you are injured. New York follows the pure comparative negligence system, which means you can still recover damages even if you are primarily responsible for your injuries. An attorney looks at all the issues related to your accident claim and protects your rights regarding damage recovery.
If your injuries are not covered by insurance and resulted from a truck driver's negligent actions, it may be necessary to pursue a personal injury lawsuit. It's essential to have counsel from the start of your legal journey helping you navigate the many facets of claims.
Why Does the Worth of My Case Matter?
Your case's value makes a difference in how you proceed with a claim. If your vehicle damages and injuries are minor, your insurance may cover all the expenses. Since New York is a no-fault insurance state, your personal injury protection plan covers specified economic losses and personal injury damages under a certain amount.
When it comes to your injuries, an attorney looks at what a possible damage recovery may offer and determines if it's beneficial for you. While most personal injury attorneys work on a contingency fee basis (meaning you don't pay unless you win your case), seeking damages for minor truck accidents will likely not make paying for an attorney out of your recovery amount worth it.
However, hiring an attorney will be necessary for your injury claim if you require more extensive medical care than expected, which results in losses of income or additional expenses.
What Happens If I Have Hidden Injuries?
It's not unusual that after a minor accident injuries appear. It may take days or weeks to realize something is wrong. These two types of conditions can take time to present more severe symptoms.
Whiplash Injury
That stiffness and nagging neck ache after an accident may be a significant whiplash injury. Few people in vehicle accidents avoid whiplash because this injury often occurs at speeds as low as five to 10 mph. Recent statistics show that up to 60% of "minor" whiplash injuries result in permanent impairment claims.
Whiplash can cause cervical instability, a serious condition involving hypermobility in the cervical vertebrae. This may lead to mobility impairment, degenerative disc issues, and other health concerns.
Back Injury
It is common to have a stiff and sore back after an accident. Low-impact crashes still exert force on the body. After some time, you may notice it is difficult to stand and walk, or there is consistent pain or numbness. These are usually signs of more significant injury. You may need a neurological evaluation and subsequent medical treatment.
It is critical to seek medical care if your condition changes. It is also time to talk with an attorney. Minor accidents can still lead to serious outcomes, and you want to be sure your rights are protected.
How Does Having an Attorney Help With a Minor Truck Accident Claim?
Truck accident claims are filled with complexities different from other accidents. You may think the truck driver is responsible for your injuries when there could be multiple parties within the trucking industry that share the fault, such as trucking companies, manufacturers, shippers, or maintenance staff.
The regulations truckers must comply with are complicated. Accident claims can span multiple jurisdictions, and damages are often greater than initially thought. While accidents might seem minor, these cases are rarely simple matters. Even minor accidents require a skilled lawyer to handle all the details of these claims.
An attorney knows how to conduct investigations, negotiate with insurance companies, do legal research, and prepare your case if you pursue a personal injury lawsuit. Handling a truck accident claim alone is never advised because there's far too much for victims to lose without the benefit of sound legal counsel.
How Long Do I Have To Decide on a Personal Injury Lawsuit?
The statute of limitations for filing a personal injury lawsuit in New York is three years. Sometimes when an accident is presumed to be minor, you may wait to speak to an attorney and later realize you need legal help. The clock is ticking after an accident occurs. There is a limited time to gather evidence to build a strong case. Consult with an attorney as soon as you can, so you have the support you need.
Work with an Experienced New York Truck Accident Lawyer
Cellino Law is ready to help with your truck accident claim. Don't assume a truck accident is minor without consulting with an attorney. It is best to be proactive and know if you have a case. Our attorneys evaluate the facts and let you know where you stand.
Get the process underway with our free case review. We offer 24/7 availability to our clients because we care about you and your case. You don't pay unless you win. Contact us today.
Cellino Law is an amazing firm with a great team. I worked with Greg Pajak and his assistant, Tracey Falconer. I cannot express enough how dedicated they are. The personal attention I received was excellent; they were always available to help with questions and concerns and put me at ease in the unknown territory I found myself in. I highly recommend them to anyone needing representation. A huge thank you to them for all they accomplished for me!

Liane

We want to send a big "Thank you" from the both of us. We know you both fought for us and did a great job with our case. You did it in a timely manner and we appreciate it.

Kerrijo & Jerry

I am writing this letter to say how much I appreciate your services pertaining to my case. Your injury attorney took a hands-on approach and left me fully informed at all times as to where my case was going as well as how much ground we had to cover; leaving the final decisions in my hands but making sure that I knew all of the risks involved in the choices. I have dealt with a few law firms in my life on various different cases and this is the first time that I never had to call and/or track down my lawyer… because of this, I have and will continue to recommend Cellino Law to my friends and associates.

Denise

I am writing to let you know what an outstanding job George Gridelli did for me in my personal injury lawsuit. His professionalism and expertise were evident at our first metting and he and his paralegal Diane D'Andrea took care of me as if I was a friend and not merely a client. They both went above and beyond for me in so many ways that it would be too numerous to list and I am grateful to have had such an exemplary team represent me. When working with George and watching him in court he personified to me what a lawyer is supposed to be - an honest, extremely compentent man who helped guide me through the legal system. I could not have obtained better representation anywhere else at any price. To me that says a lot abut you and your firm's integrity. Thank you again for representing me and for having such stellar individuals working for you! I will continue to recommend your firm.

Carol

Mark Kochanowicz is from far the best attorney you can have. Mark treats you like a friend more than a client. He truly cares and go the extra mile for you and your case, contacts you to update you in regards to your case and keep you informed at all times. Mark represented me twice and settled my cases for way more than I expected. I highly recommend Mark Kochanowicz because he is just the best on what he does!!! Thank you Mark!!!!

Maria

My wife and I would like to take this opportunity to thank you for a fantastic job as our attorney. We could not have been more pleased with the work you and your team has done on this case. This past four years or so has been such a roller coaster for our family. We are very pleased and grateful with the result. We have made a good choice by choosing you. Thank you.

Dave