Most Common Reasons Truck Drivers Cause Accidents
June 23, 2023
Truck drivers that operate delivery trucks, 18-wheelers, and tow trucks can cause truck accidents through negligent behavior. Mistakes and reckless behavior behind the wheel can cause truck drivers to lose control of their vehicles and crash into other drivers. Truck drivers cause accidents by engaging in negligent behavior, including distracted driving, speeding, fatigued driving, drunk driving, and improperly loading cargo.
Any of the above negligent driving actions can lead to a truck driver causing a high-speed truck accident, with their large vehicle colliding with much smaller vehicles. Passengers in those cars can experience blunt-force trauma that can cause severe physical injuries like back and neck injuries, spinal cord injuries, and bone fractures.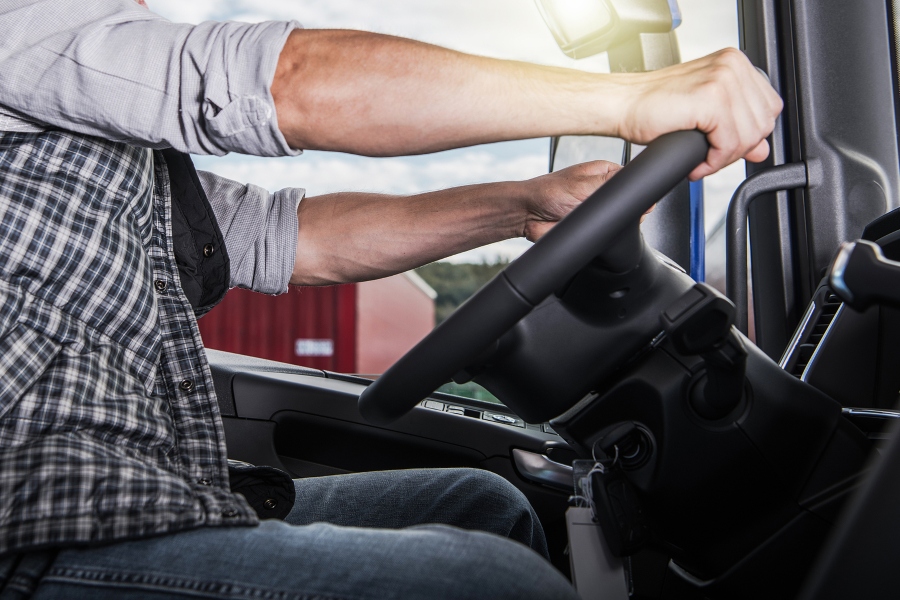 Victims of catastrophic truck accidents can suffer economic and non-economic damages that affect their physical health, finances, and quality of life. They could file a truck accident claim with the at-fault party's insurance company to pursue compensation for their damages.
Truck Drivers Cause Accidents by Driving While Distracted
Negligent and reckless driving behavior from truck drivers can cause truck accidents. One of the most common negligent driving behaviors from truck drivers that can result in an accident is distracted driving. This is when a truck driver becomes unfocused because of manual, visual, auditory, and cognitive distractions.
When distracted, a driver will have their eyes off the road, hands off the wheel, or focus away from driving. This can lead to mistakes that can cause a truck accident. Without seeing what is in front of them, a truck driver may miss a stop sign, traffic signal, car in their lane, or road debris.
If the driver does not adjust based on something unexpected in their path, the truck driver can run through a red light or stop sign, plowing into an obstacle that can cause them to lose control of their vehicle or collide with another vehicle.
The following are some distractions that can cause a truck accident:
Calling or texting
Using social media
Paying too much attention to the music playing in the car
Adjusting a GPS
Eating or drinking
Looking at a roadside attraction
Consulting their truck log
Fatigued Truck Drivers Cause Truck Accidents
Truck drivers can work long hours, driving their trucks and dropping off cargo for over ten hours. A truck driver can become fatigued without the proper breaks and rest from driving. Drowsiness can affect a driver in a similar way to using alcohol and can lead to poor judgment, delayed reaction time, and blurry vision.
Drowsy driving is a common negligent driving action from truck drivers caused by poor rest and relaxation. While there are rules for how long a driver can stay on the road before resting, truck drivers may not get proper rest because of a messed up sleep schedule.
They can struggle to get sufficient rest and try to get themselves back to work as soon as possible. Bad sleep, long work hours, and a lot of time behind the wheel can all lead to a commercial truck driver becoming fatigued and making a mistake that can cause a truck accident.
Truck Accidents Caused by Speeding
A truck driver may run late dropping off cargo, which can set back their schedule and the schedule of people receiving the cargo. To ensure everyone remains on the same schedule, the truck driver may drive above the speed limit to make up for lost time.
Speeding is one of the most dangerous negligent driving actions, accounting for 12,330 traffic fatalities in 2021. The danger is more significant for truck drivers, as a vehicle the size of a large truck cannot be adequately controlled when going above the speed limit. The truck driver can lose control of their vehicle when speeding through sharp turns and curves, leading to rollover truck accidents that can expose other drivers to significant injury risk.
Inebriated Truck Drivers Cause Truck Accidents
Truck accidents can also result from drunk driving when a truck driver drinks alcohol, takes drugs, or uses strong prescription medication. Inebriated drivers can have reduced cognitive functioning, worsening their motor skills. Drunk drivers can make errors behind the wheel because of reduced coordination, loss of muscle control, and difficulty remaining focused on driving.
Due to the hours truck drivers have to work, many use sleeping medication to get their rest before their next shift. This strong medication can still cause drowsiness after they wake up, which can lead to a truck accident. Impaired driving is one of the most deadly types of negligent driving behavior, as it is a leading cause of roadway deaths. Truck drivers should avoid strong medication, drugs, and alcohol to prevent exposing other drivers to harm.
Truck Drivers Cannot Control Vehicles Loaded Improperly
Large trucks can carry thousands of pounds of cargo to drop off, and the truck driver must ensure it is loaded properly. An improperly loaded truck can deal with balancing issues that make controlling the truck difficult. If too much cargo is placed on one side, it can cause the truck to tip over and cause an accident.
Trucks can also be overloaded, meaning the loader puts too much cargo in the back. Cargo trucks have weight requirements to prevent malfunctions and issues that can cause truck accidents. Trucks that weigh over 10,000 pounds because of overloaded cargo can experience tire blowouts, rollovers, and mechanical failure.
Why You Should Hire a Truck Accident Lawyer
Following a truck accident, you could file a truck accident claim to hold the truck driver accountable for their negligence that led to your damages. Some damages you could pursue compensation for include medical bills, lost wages, pain and suffering, and loss of consortium. However, handling this process alone can be difficult for someone without truck accident claim experience.
That's why hiring a truck accident lawyer who can help guide you through the process is vital. They can help you establish negligence by collecting tangible evidence proving the truck driver caused the accident.
After proving the at-fault party's liability, they can negotiate a truck accident settlement with their insurance company to ensure your recover fair compensatory damages. An experienced truck accident lawyer can apply their expertise to your case to give you the best chance for recovering fair compensation for your economic and non-economic damages.
Contact Cellino Law for Help With Your Truck Accident Claim
The truck accident lawyers at Cellino Law have decades of experience helping truck accident victims in places like Manhattan, Brooklyn, and Garden City. They can assist you with determining the at-fault party and how they caused the truck accident.
Our truck accident lawyers can collaborate with you to develop a legal counsel plan that represents your interest and maximizes your chances of recovering fair compensatory damages. Contact Cellino Law today for a free truck accident case evaluation by calling us at 800-555-5555 or leaving a message on our online contact page.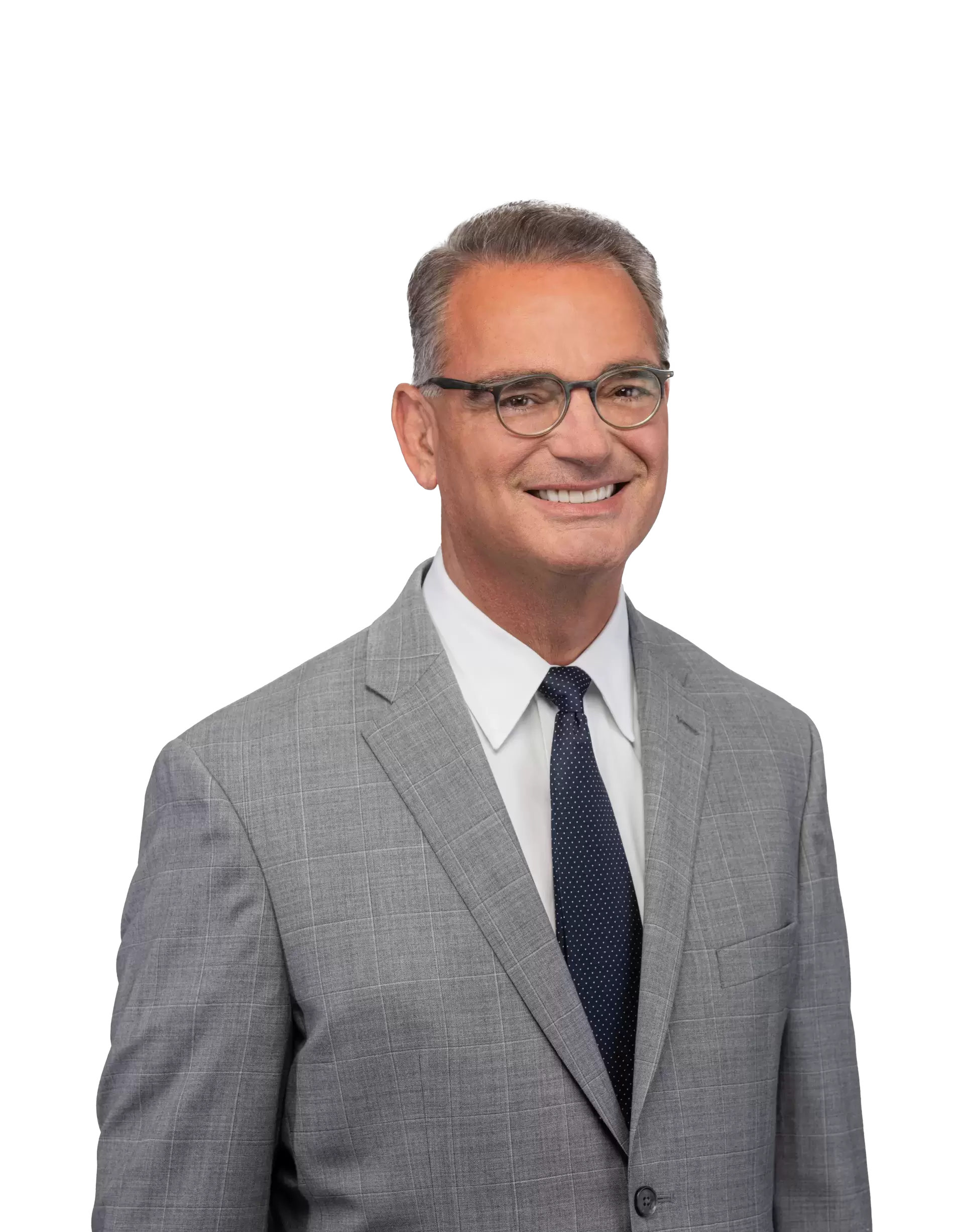 Content checked by the personal injury attorney Ross Cellino. As a family man and a trial attorney, I pride myself on winning cases and serving the community. With over 35 years of experience, I understand the function of a jury, how juries arrive at conclusions, and the role that the jury plays in administering justice. I know how to win cases. You can find us in Manhattan, Buffalo, Melville, Rochester, Brooklyn, The Bronx, Queens and other locations throughout New York.
It was a great pleasure working with you on my lawsuit. You certainly gave 150% of your time and interest in settling my case and for that, I am extremely grateful. Therefore, I want to thank you very much for helping me win my settlement and wish you the very best.

Linda

I am writing to let you know what an outstanding job George Gridelli did for me in my personal injury lawsuit. His professionalism and expertise were evident at our first metting and he and his paralegal Diane D'Andrea took care of me as if I was a friend and not merely a client. They both went above and beyond for me in so many ways that it would be too numerous to list and I am grateful to have had such an exemplary team represent me. When working with George and watching him in court he personified to me what a lawyer is supposed to be - an honest, extremely compentent man who helped guide me through the legal system. I could not have obtained better representation anywhere else at any price. To me that says a lot abut you and your firm's integrity. Thank you again for representing me and for having such stellar individuals working for you! I will continue to recommend your firm.

Carol

I really just wanted to say thank you so much for taking my case, answering all my questions, and mostly for being very patient with me. I feel that without you and Roza I would not have been able to get anything at all. I hope to never need a lawyer again, but if I do I will definitely want you both working for me. Again thank your for you hard work, time and patience.

Veola

This letter is to thank Ms. Diane D'Andrea, assistant to Mr. George Gridelli, Attny for all the hard work, dedication, and attentiveness she showed during the representation of my case. She was always cheerful and ready to help in whatever way she could. All messages left for Mr. Gridelli were always relayed and Mr. Gridelli always promptly returned our calls. She was a very competent assistant. Cellino Law has proven to be a model of what legal representation should be. Throughout the 6 ½ years of this case, I have heard many horror stories from people with "bad lawyer stories." We consider ourselves to be very lucky to have chosen Cellino Law and will always recommend you to those looking for good, honest representation with a personal touch.

Joseph

Choosing the right attorney to represent you after an accident can make all the difference. This is no cliche. I recently experienced these words to live by first hand. After a tractor trailer rear ended me at high speed in 2017 I retained Allan Silverstein to handle my case. I quickly realized that bringing a lawsuit rapidly snowballs into a mountain of details that can make or break your results. Documents, case histories, doctor visits, bills, and lots of phone calls all need to be accurately kept track of if a successful outcome it to be attained. To complicate matters I reside in New York and the incident took place in New Jersey. Luckily, Allan was licensed in multiple states. I was fortunate to find Allan to handle this matter from the New York area. Armed with an accurate account of the facts Allan went to work on the difficult job of negotiating with the defending insurance company as well as my no fault carrier in order to obtain the best possible outcome for my set of circumstances. In a lawsuit communication is key and and events can be of a timely nature. Allan never failed to return my calls - usually the same day! He fought skillfully and respectfully to get me the best possible settlement. He is easy to deal with and a likeable down to earth guy. He always listened with compassion and respect to my issues. He guided me with objective understanding as well as a realistic analysis of the merits of my case. When we finally settled Allan got me a fair agreement beyond my expectations and negotiated with my doctors to make sure all my bills were paid. It was a great experience having Allan represent me. Quality work in any aspect of life is hard to find. Quality is what I got with Allan Silverstein. I highly recommend him if you find yourself in need of a personal injury attorney.

Theodore

I can only say great things about my attorney Allan Silverstein. He is professional, he calls back right away, he keeps me informed, and makes me feel comfortable as this entire ordeal is stressful. I have total confidence in his ability to handle whatever comes his way. He is no nonsense and very good at his job. Thank you Allan... he is a true asset to the team!

Mrs Steward