Drunk Driving Statistics in America
June 22, 2023
Drunk driving is one of the most dangerous negligent driving actions because a driver can experience vision loss, poor muscle control, and loss of judgment. Without the ability to focus on driving safely, drunk drivers can make errors behind the wheel, such as running red lights, speeding, or cutting off other drivers.
These dangerous errors can cause catastrophic car accidents that expose other drivers to significant health risks.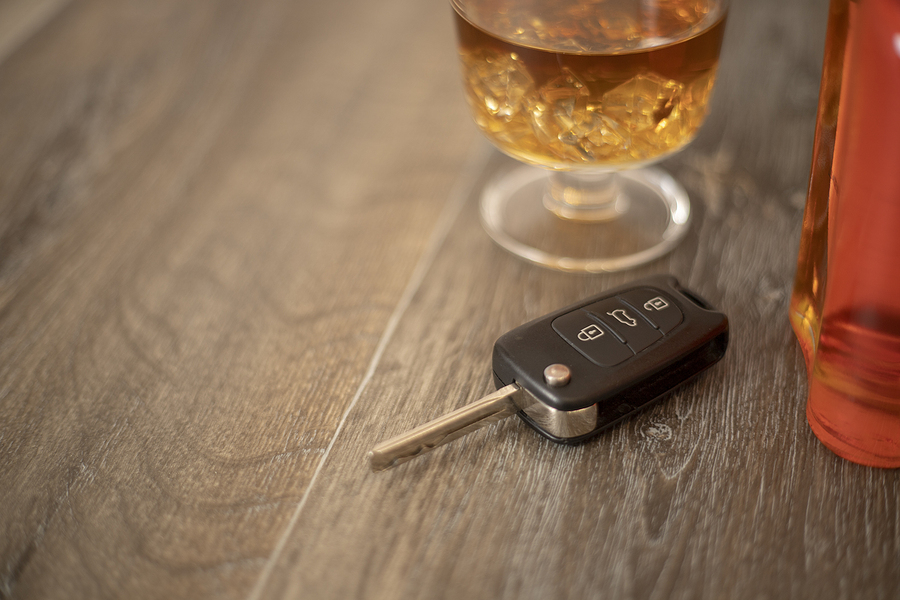 Victims of drunk driving accidents can suffer severe injuries like back and neck injuries, bone fractures, and traumatic brain injuries (TBIs). These injuries can cause so much damage that a person can suffer a wrongful death. Drunk driving accidents are a leading cause of motor vehicle fatalities.
Victims of drunk driving accidents and family members of people killed because of drunk driving incidents can file a drunk driving accident claim to hold the at-fault party accountable for damages.
What Effect Can Alcohol Have On a Driver?
One of the most dangerous causes of car accidents is drunk driving. When a driver drinks too much alcohol, uses drugs, or takes heavy prescription medicine, they can experience adverse effects on their cognitive functioning that can make driving difficult.
The following are some negative effects that can happen after drinking alcohol:
Loss of judgment
Blurry vision
Loss of muscle control
Worsened alertness
Difficulty steering
Reduced coordination
Short-term memory loss
Loss of concentration
Slowed reaction time
Loss of balance
If a person drives after experiencing the above effects, they can make errors behind the wheel that can cause a car accident. The driver can cause a high-speed crash by running a red light, striking another driver from behind, driving in the wrong direction, or cutting off another driver. These aggressive driving behaviors can cause car accident injuries like spinal cord, shoulder, facial, and traumatic brain injuries.
About One-Third of US Car Accident Fatalities Involve Drunk Drivers
Drunk driving accidents are a common cause of death in the United States. According to the National Highway Traffic Safety Administration (NHTSA), 13,384 people died from alcohol-related driving accidents. About 37 people die daily from drunk driving accidents, meaning a drunk driving fatality occurs every 39 minutes.
Data from the NHTSA also suggests that drunk driving accidents account for 31% of all traffic crashes in the United States annually. Over a ten-year period between 2012 and 2021, about 10,850 people died from drunk driving accidents. Inebriated drivers can make fatal errors that expose others to significant health risks that can cause wrongful death.
What Groups Are More At Risk of Drunk Driving?
According to the Centers for Disease Control (CDC), men are more likely to cause a drunk driving accident than women. In 2020, 22% of male drivers in fatal car crashes were impaired by alcohol, drugs, or medication at the time of the crash. That same year, 16% of women in fatal crashes were impaired by alcohol.
Teen drivers can also cause drunk driving accidents, as teen drivers are more likely to cause a drunk driving accident than an adult when at the same blood alcohol concentration (BAC). They have less experience and must focus on driving safely to avoid accidents. According to information from the CDC in 2017, about 13% of teen drivers admitted to driving after smoking marijuana.
Drunk Driving Accidents Are More Likely to Happen at Night and During the Weekend
Drunk driving accidents are most likely to happen during the nighttime because this is when large amounts of people go to bars to drink. People may go out for a good time and not account for their inability to drive. Instead of ordering an Uber or Lyft ride, they may feel good enough to drive, which is when a drunk driving car accident can occur.
Weekends are also when drunk driving accidents can happen. Most people do not have to worry about work on the weekend and can enjoy their time drinking with friends and family. However, some people may have too much fun and can drink to the point their BAC level is above the legal limit of 0.08.
If they get behind the wheel of a car, their reduced cognitive functioning can lead to them making a mistake that can cause a drunk driving accident.
Which States Have the Most Drunk Driving Fatalities?
Some states have far more drunk driving accidents than others. Several factors can affect drunk driving fatality rates, including how many people live there, how busy the streets and roads are, and whether there are a lot of bars in the state.
States with smaller populations will have fewer drunk driving accidents because fewer people can drive drunk. However, larger states with big cities can have a lot of drunk driving accidents and fatalities because there are more chances for people to go out, drink too much, and attempt to drive home in heavy traffic.
The following are the ten states with the most drunk driving fatalities between 2009 and 2018:
Texas: 13,592
California: 9,288
Florida: 7,573
North Carolina: 3,848
Pennsylvania: 3,697
South Carolina: 3,299
Georgia: 3,241
Ohio: 3,190
Illinois: 3,148
Should You Hire a Car Accident Lawyer to Help With Your Drunk Driving Accident Claim?
Following a drunk driving accident, a victim can file a drunk driving accident claim to pursue compensation for damages caused by the at-fault party's negligence. They can experience damages like medical bills, lost wages, and loss of enjoyment of life that they can receive compensation for. For the best chance for a drunk driving accident victim to recover compensation for damages, they should hire a car accident lawyer.
A car accident lawyer can use their experience handling car accident claims to help a drunk driving accident victim hold the at-fault party accountable. They can calculate the total cost of their damages, gather evidence to prove the at-fault party's liability and negotiate a fair settlement with the liable party's insurance company.
Contact Cellino Law for Help With Your Drunk Driving Accident Claim
The car accident lawyers at The Russo Firm have decades of experience helping victims recover compensation for car accident damages. They can use their expertise to help you craft a legal counsel plan to maximize your chances of recovering fair compensatory damages.
Take advantage of our free consultations to speak to a car accident attorney today to learn how they can help with your drunk accident claim process. Contact Cellino Law today for a free distracted driving accident case evaluation by calling us at 800-555-5555 or leaving a message on our online contact page.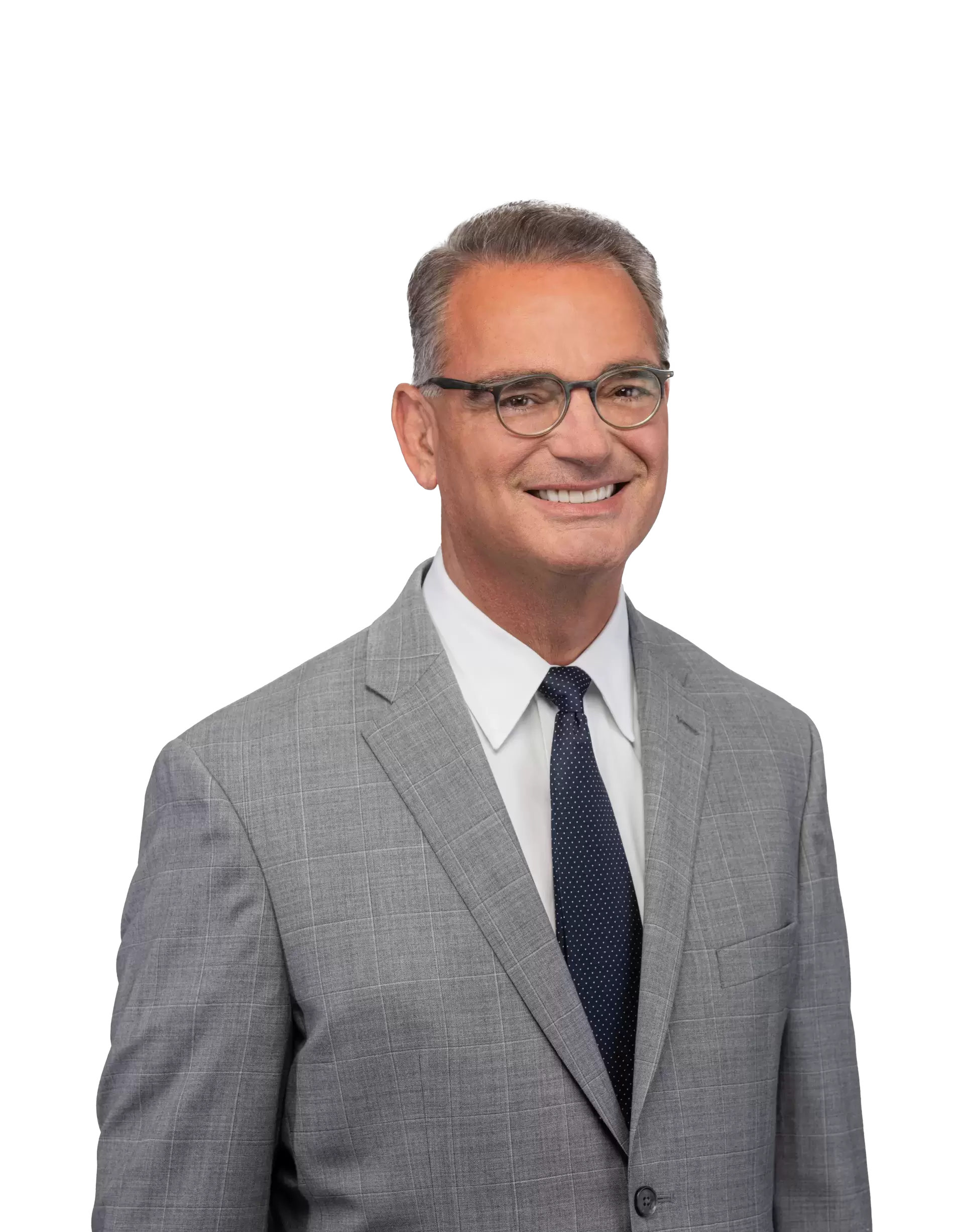 Content checked by the personal injury attorney Ross Cellino. As a family man and a trial attorney, I pride myself on winning cases and serving the community. With over 35 years of experience, I understand the function of a jury, how juries arrive at conclusions, and the role that the jury plays in administering justice. I know how to win cases. You can find us in Manhattan, Buffalo, Melville, Rochester, Brooklyn, The Bronx, Queens and other locations throughout New York.
I really appreciated your determination and efforts on handling my case. You have done an outstanding job, and I am very satisfied with the outcome of the settlement. Thank you so so much John.

Amparo

Cellino Law is an amazing firm with a great team. I worked with Greg Pajak and his assistant, Tracey Falconer. I cannot express enough how dedicated they are. The personal attention I received was excellent; they were always available to help with questions and concerns and put me at ease in the unknown territory I found myself in. I highly recommend them to anyone needing representation. A huge thank you to them for all they accomplished for me!

Liane

I am so grateful for your expertise, patience, and perseverance which resulted with such a successful settlement regarding my car accident. I also want to let you know how impressed I was with you and your firm and I won't hesitate to recommend you to anyone who needs assistance from an accident. I truly appreciated your care and professionalism. Thank you again for your kindness and support

Lisa

I am writing to let you know what an outstanding job George Gridelli did for me in my personal injury lawsuit. His professionalism and expertise were evident at our first metting and he and his paralegal Diane D'Andrea took care of me as if I was a friend and not merely a client. They both went above and beyond for me in so many ways that it would be too numerous to list and I am grateful to have had such an exemplary team represent me. When working with George and watching him in court he personified to me what a lawyer is supposed to be - an honest, extremely compentent man who helped guide me through the legal system. I could not have obtained better representation anywhere else at any price. To me that says a lot abut you and your firm's integrity. Thank you again for representing me and for having such stellar individuals working for you! I will continue to recommend your firm.

Carol

My wife and I would like to take this opportunity to thank you for a fantastic job as our attorney. We could not have been more pleased with the work you and your team has done on this case. This past four years or so has been such a roller coaster for our family. We are very pleased and grateful with the result. We have made a good choice by choosing you. Thank you.

Dave

I am writing this letter to say how much I appreciate your services pertaining to my case. Your injury attorney took a hands-on approach and left me fully informed at all times as to where my case was going as well as how much ground we had to cover; leaving the final decisions in my hands but making sure that I knew all of the risks involved in the choices. I have dealt with a few law firms in my life on various different cases and this is the first time that I never had to call and/or track down my lawyer… because of this, I have and will continue to recommend Cellino Law to my friends and associates.

Denise